Guest Bathroom Makeover Shopping List
I guess my crazy ridiculous awesome news is going to have to wait until tomorrow. Sorry, friends. You can call me a tease. It's OK. I understand.
I'm back today with our guest bathroom makeover shopping list. I'm pretty sure this is as equally exciting as finding out my big news. I can sense that you're shaking your head 'no'. Please stop shaking your head. Thanks.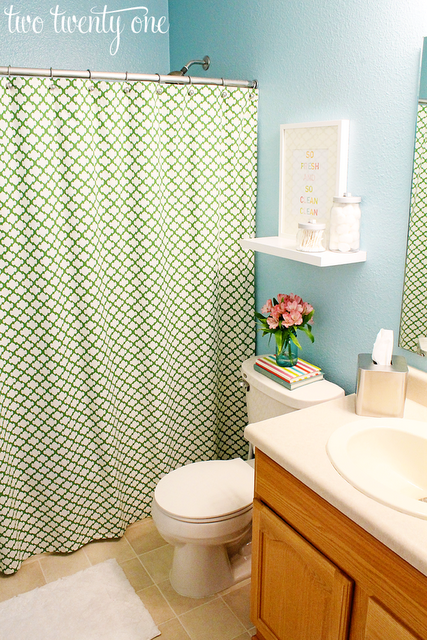 I'm going to organize my shopping list by item, where I got it, and how much I paid.
Shower curtain: Pottery Barn via Goodwill Outlet $.50
Shower curtain liner (pictured, but not pictured): Target $10
White shelf: Lowe's $13
Frames: Ikea $20
So Fresh, So Clean Print: FREE (I made it all by myself)
Indiana art print: Poppy and Pinecone… FREE (for me at least (1 year wedding anniversary gift))
Canisters: Ikea $7
Tissue holder: Target $14
Mason jar: Hwy 40 Yard Sale $1.25
Books: Goodwill & JoAnn (books + fabric for striped book) $2
Towel rack: Lowe's $15
Bath mats: Kohl's… FREE (gift from my mom)

TOTAL: $82.75
But, let's include the paint from when I initially painted the bathroom. That would take the makeover to about $100.
Not too shabby. You would totally high five me if you could right now. Wouldn't you?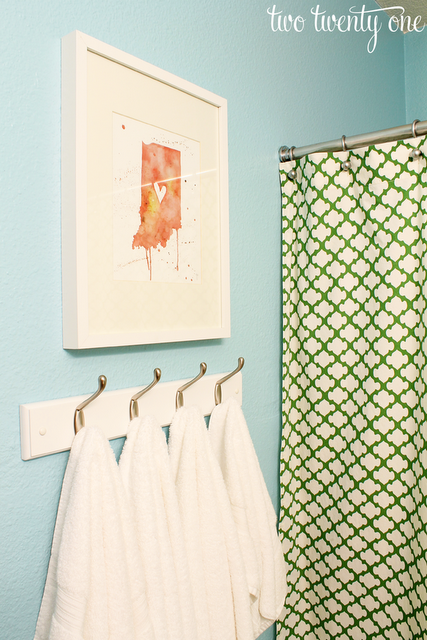 I absolutely love my Indiana art print from Poppy and Pinecone. Isn't it beauteous? I don't know if it will live in the guest bathroom forever. I never really go in the guest bathroom, and I'd like to be able to enjoy the print. So maybe it will find its way into another part of the of the house one day.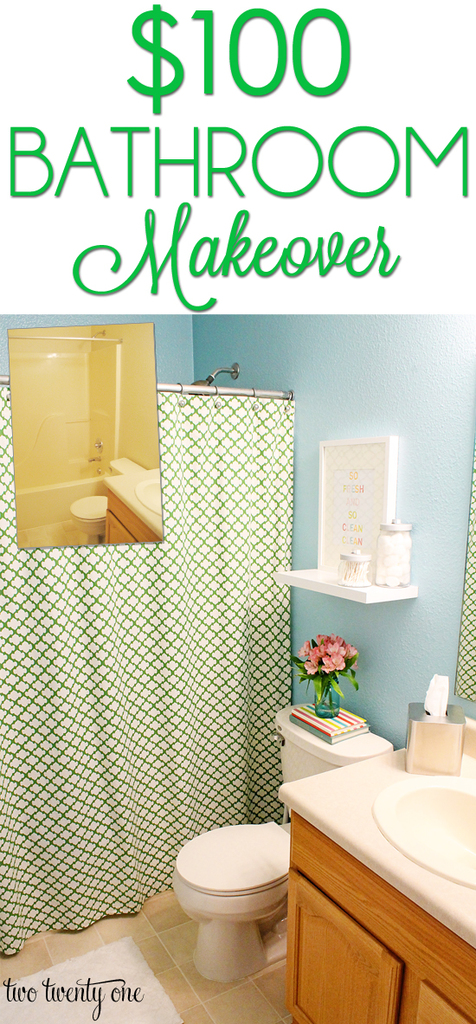 How do you avoid breaking the bank when making over a room?
Stalk away!