Remember when I shared my newly organized kitchen utensil drawer last week? Well, I also organized the unruly kitchen cabinet above the utensil drawer. I initially set out to organize our spices, but I was on an organizing streak, people. I couldn't be stopped. So I organized (and cleaned!) the entire cabinet.
Let's start with a before image of the cabinet. Woof. Tons of spices on the bottom shelf, a bunch of stuff on the middle shelf, and even more stuff on the top shelf.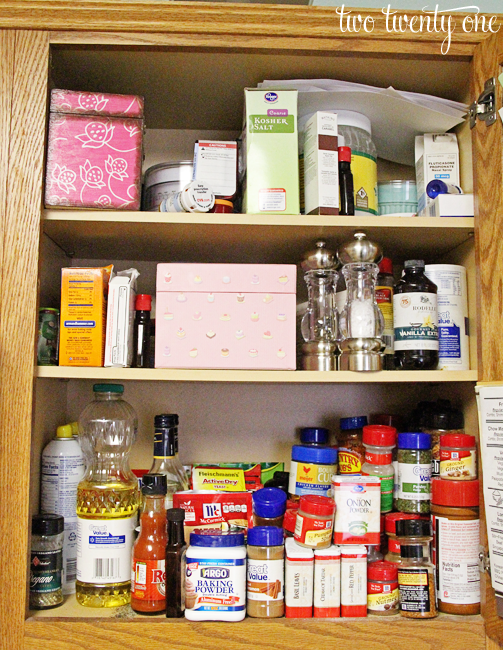 I could never find spices because they were stacked on top of each other. I'd dig into the pile hoping to pull out the garlic powder and I'd get parsley flakes instead. It was rough.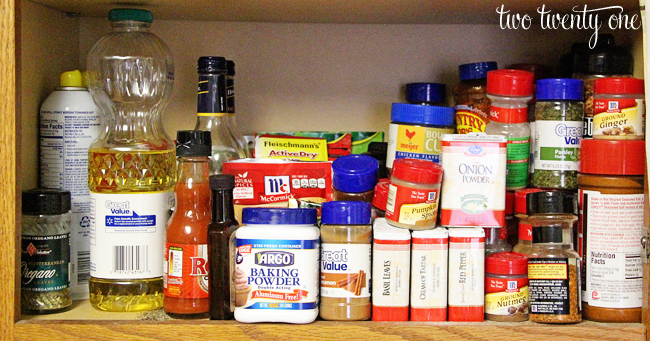 So I picked up some tiered, wire shelf thingies for about $3.50 each at the Walmart (please don't judge me). I pushed the shelves together to make one big tiered shelf. Don't they remind you of the risers you stood on for choir concerts in elementary school? No? Well, that's what I think of when I look at them.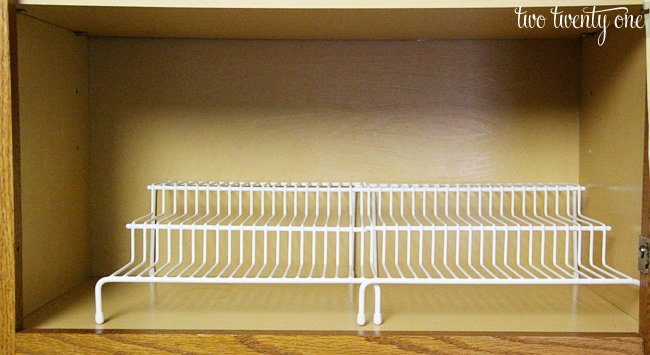 I arranged the spices in categories– grilling, cooking, and baking. My cooking wines and oils are arranged in the empty space on the left. Now, some of you may be saying "Well, that's great, but you can't see the spices on the second and third shelves". That's partly true, but I've been using this system for a week, and I've already memorized where my most used spices are located. Maybe I'll label the caps one day. But for now, this system is  working for me, and it's a great improvement from what I was doing.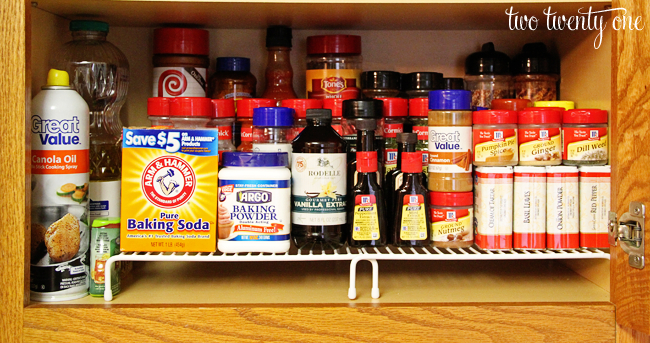 I corralled our spice packets in a shallow plastic basket I had laying around. Now when I need a packet, I grab the basket from the second shelf and flip through the packets until I find the one I need.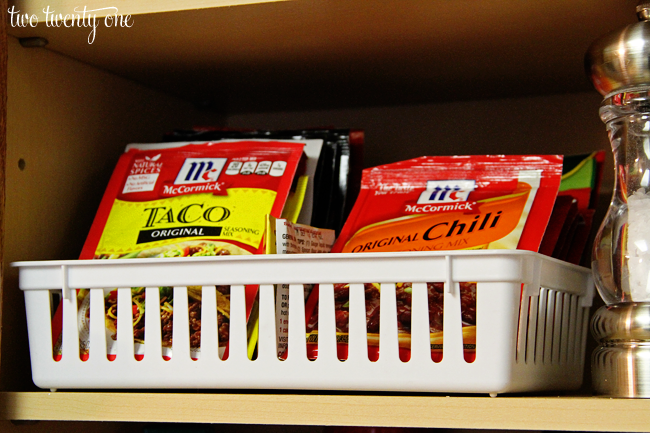 So here's the freshly cleaned and organized cabinet.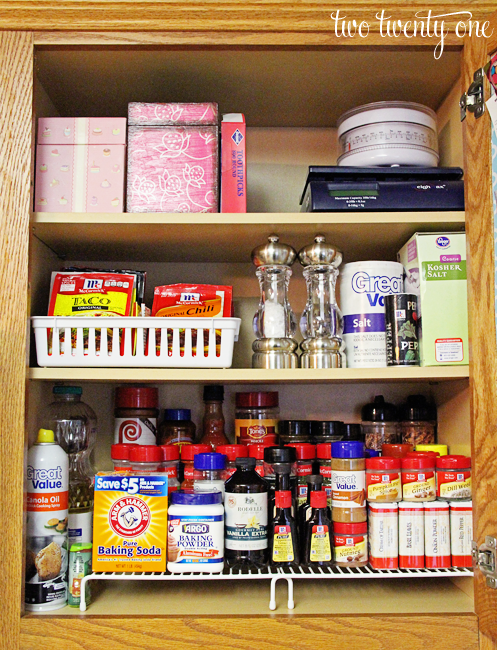 I put our varieties of salts and peppers on the second shelf along with the spice packets. The third shelf houses my recipe boxes, toothpicks, and kitchen scales.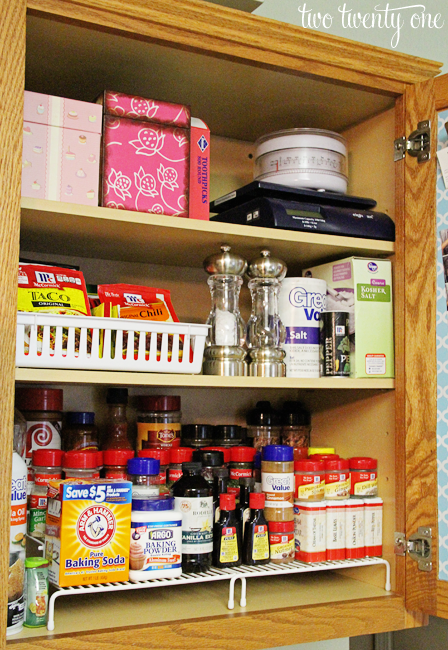 Now the entire cabinet is organized, down to the cabinet door with my hidden kitchen organizer.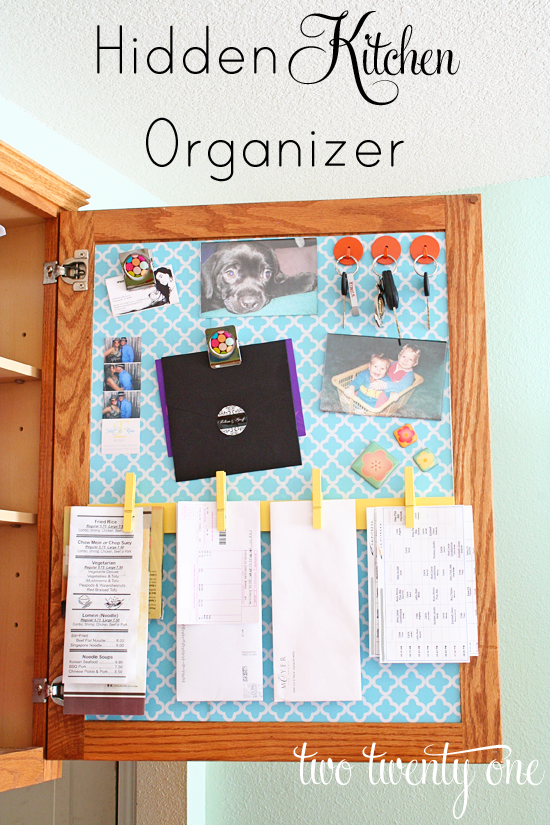 How do you organize your spices?
Do you now have the sudden urge to clean one of your kitchen cabinets?