This post is brought to you by Playtex.  As always, all opinions are my own.
One of my friends is about to have her first baby so I put together a practical baby gift basket for her.  I specifically chose things that will be useful to my friend and her baby.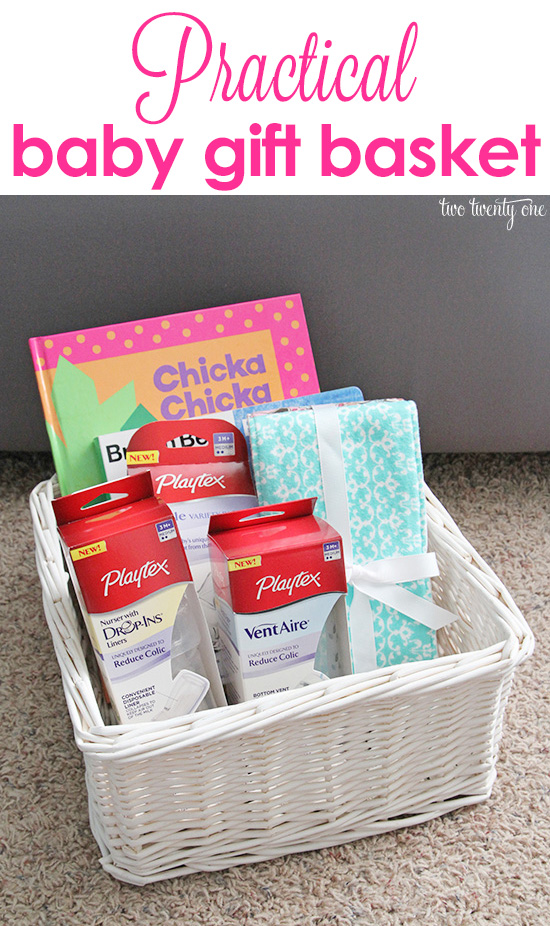 I included some books from her baby registry, because I don't think you can have too many books.  They're perfect to have in a nursery, living room, and car to entertain babies because they don't take up too much space.
I also gifted her a set of DIY burp cloths.  Like the books, you can never have too many burp cloths around the house, especially in the early months when babies are notorious for being spit up machines.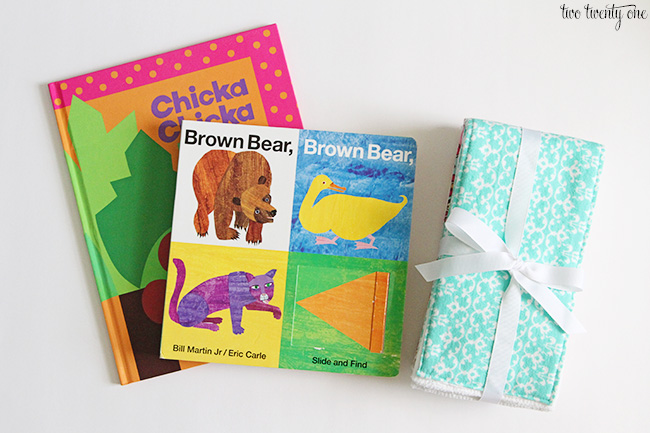 I included a couple of bottles and a nipple variety pack because even if my friend chooses to breastfeed, she'll need bottles to feed the baby when she heads back to work.
Playtex has come out with this awesome nipple variety which includes four different silicone nipples in a range of shapes and sizes so my friend can match her baby's unique preference.  The Playtex Nipple Variety pack includes the NATURALATCH® Nipple, ANGLED shape, BREASTLIKE shape and FULLSIZED shape.  The nipples are all a perfect fit for both the Playtex® VentAire and Playtex® Nurser with Drop-ins® Liners bottles which are both uniquely designed to reduce colic.
96% of moms found a nipple that baby liked within The Playtex Nipple Variety Pack* and 97% of moms would recommend The Playtex Nipple Variety Pack to other moms* (*Based on a test of 350 moms who tried Playtex® bottles).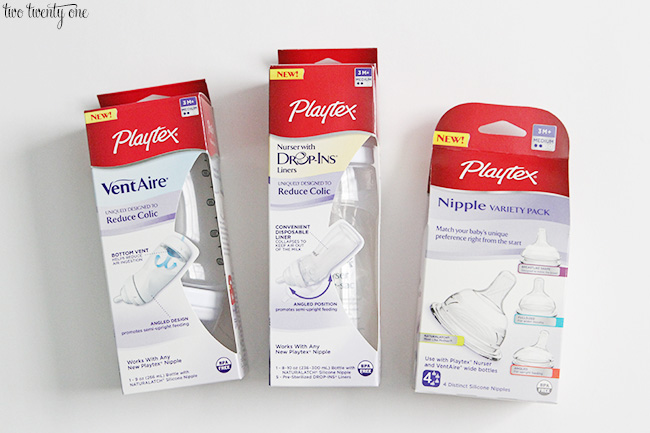 I put all the items in a plain white basket that my friend can use to corral smaller baby stuff.
This post is brought to you by Playtex.  As always, all opinions are my own.