Practical Baby Gift Basket
One of my friends is about to have her first baby so I put together a practical baby gift basket for her. I specifically chose things that will be useful to my friend and her baby.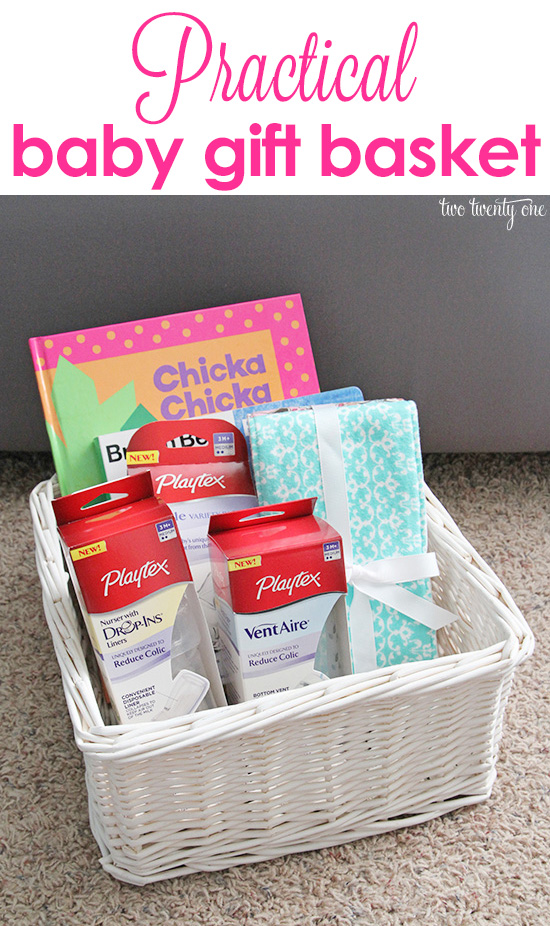 I included some books from her baby registry, because I don't think you can have too many books. They're perfect to have in a nursery, living room, and car to entertain babies because they don't take up too much space.
I also gifted her a set of DIY burp cloths. Like the books, you can never have too many burp cloths around the house, especially in the early months when babies are notorious for being spit up machines.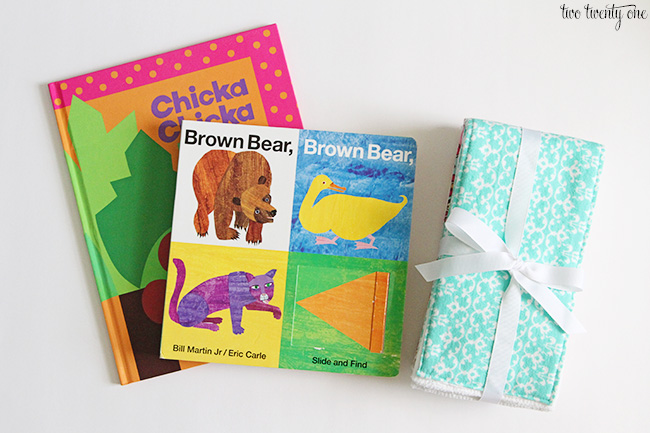 I included a couple of bottles and a nipple variety pack because even if my friend chooses to breastfeed, she'll need bottles to feed the baby when she heads back to work.
I put all the items in a plain white basket that my friend can use to corral smaller baby stuff.