How to Create a Spring Tablescape
This post is sponsored by Better Homes & Gardens at Walmart. All opinions are my own.
It's spring! And we're fully vaccinated so let's create a spring tablescape and have a dinner party. I was going to set this up outside on the deck but the wind has been wild here lately. So indoors it was.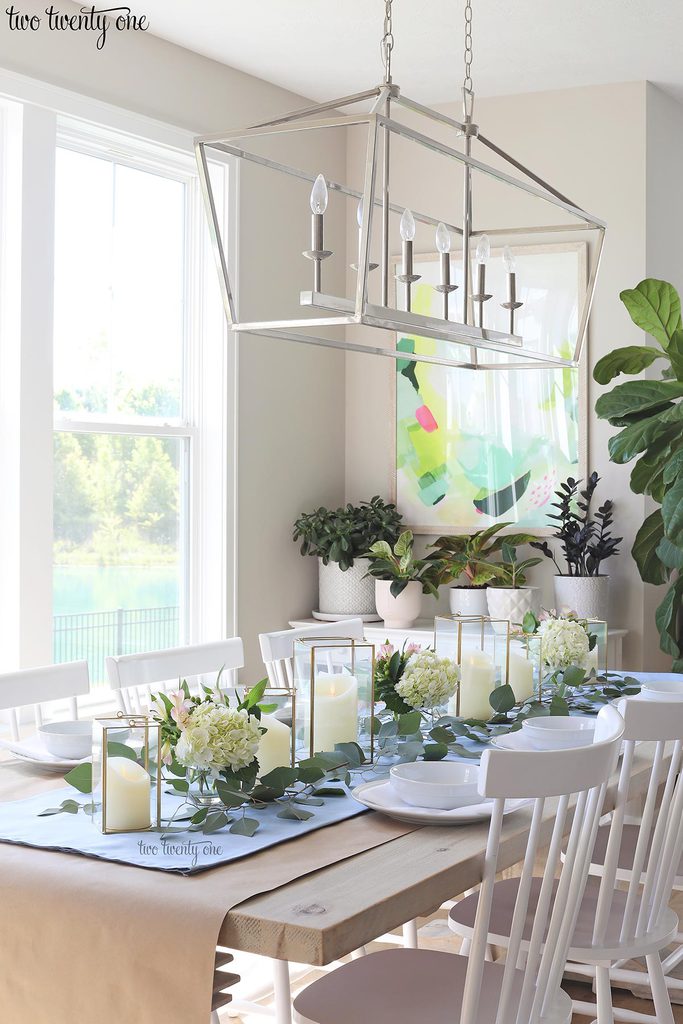 Choose the Style
My friends at Better Homes & Gardens at Walmart asked me to create a design that was a representation of my personal style. I think I did a fairly good job of that with this tablescape. I'd describe my style as classic, bright, and clean.
Pick Your Color Palette
When planning out your tablescape, start thinking of the color palette first. For this spring tablescape, I went with colors I use in my home decor– blue, green, white, pink, brown, and touches of gold.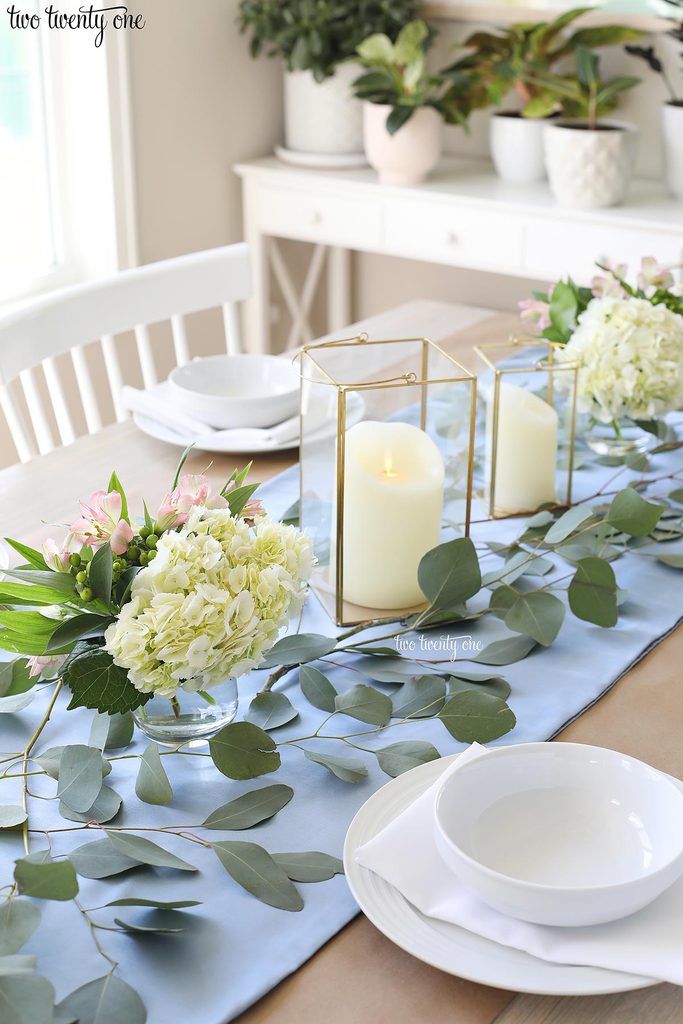 Layers, Layers, Layers
Everything looks better with layers– clothes, decor, and most haircuts. I like to use kraft paper as my base when I'm doing a center tablescape and no table cloth. It's a very inexpensive table runner option. One roll costs around $4 and you get multiple uses out of it.
To add some color, I layered a folded, full flat bedsheet on top of the kraft paper. Yes, a bedsheet. Because who says you can't use a bedsheet on a table?
Next, add your floral arrangements and candles. Remember to keep things low so people can see one another. No one wants to be bobbing and weaving around a bunch of flowers to carry on a conversation.
And because a tablescape tends to look bare with just floral arrangements and lanterns on top, I suggest adding a layer of greenery. Eucalyptus is great for this because a little goes a long way.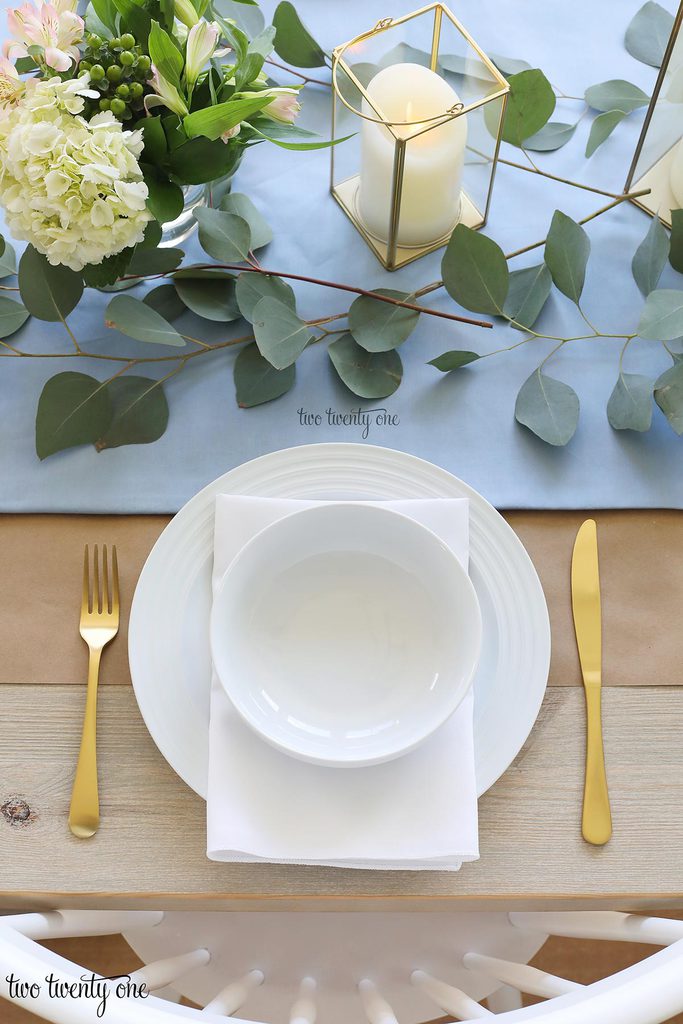 Flowers & Candles
Flowers and candles are an easy and inexpensive way to dress a table. And remember when I mentioned height? Be mindful of that when planing out your florals. My floral arrangements are in old-fashioned drinking glasses to keep them low to the table. Yes, you can use drinking glasses as vases. There's no rule saying you have to use only vases for flowers. If it can hold water, it can be a vase.
For these arrangements, I used white hydrangea, light pink alstroemeria, hypericum berries, and some greenery. I would have included some light pink spray roses but there's a flower shortage right now.
To add a little shine to the table, use some gold trimmed lanterns. And you can use regular candles, but lately I've been enjoying these flameless LED motion flame candles. I like how I don't have to worry about the kids like I do when I have a traditional candle burning.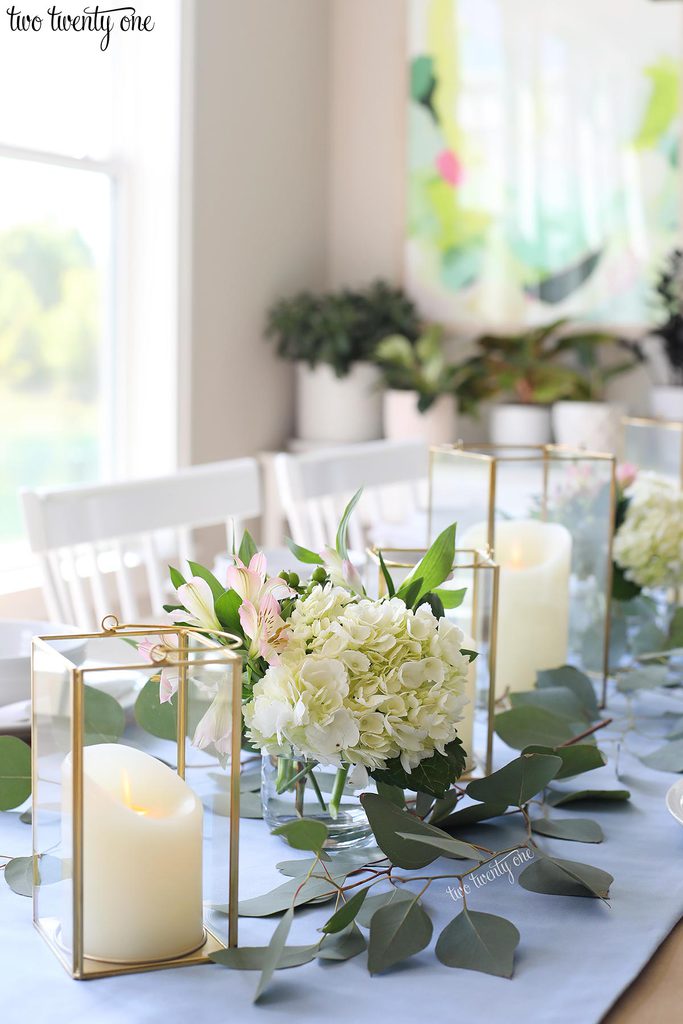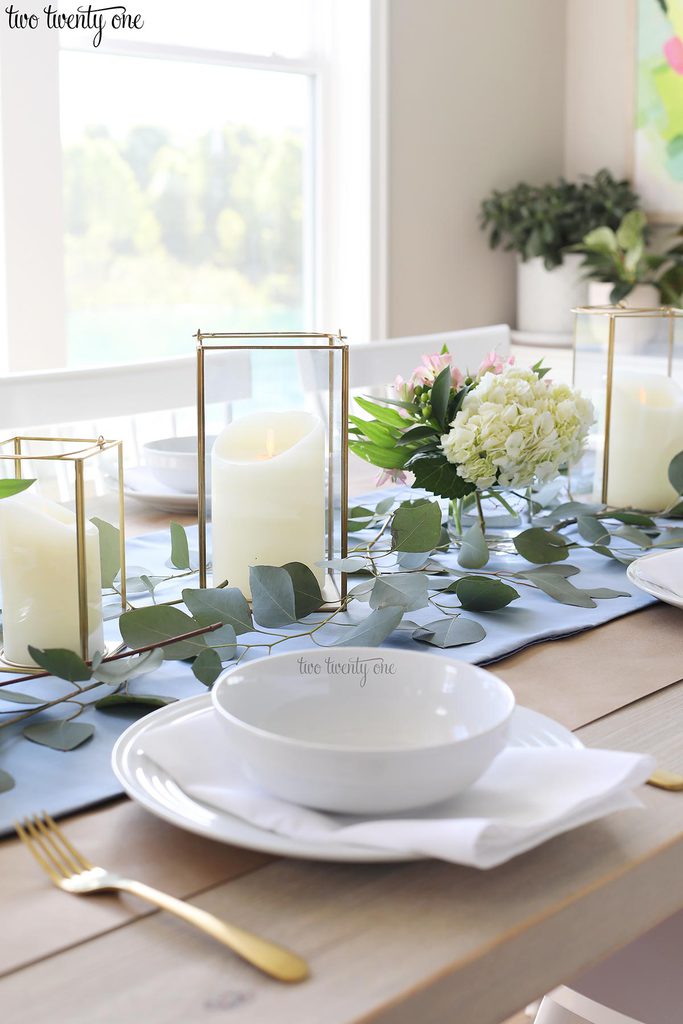 Coordinating, Not Matchy-Matchy
I like when things speak to each other, not when everything matches. For example, when choosing flatware for this tablescape, I went with matte gold forks and knives to speak to the gold trimmed lanterns. Gold flatware is a current home design trend I'm loving. I like the option of having different colors and finishes of flatware. Yeah, silver is great, but it's fun to mix things up.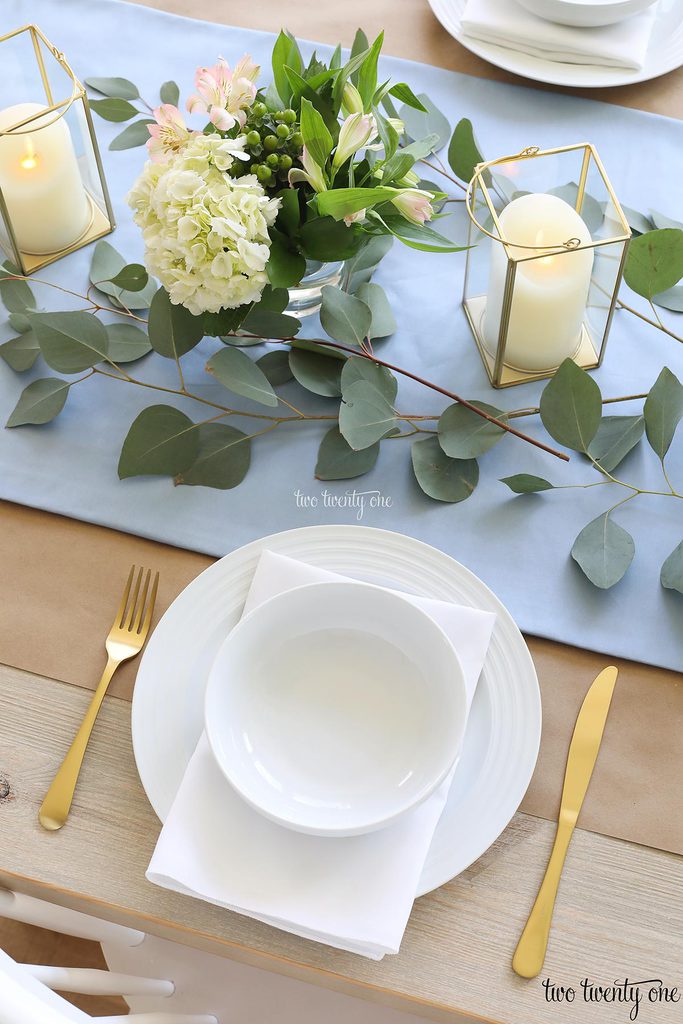 Place Settings
Your place settings should match the vibe of the table. Since this tablescape was a fairly simple design, I used round porcelain dinner plates and bowls. The white plate, napkin, and bowl keeps the attention on the centerpiece. But the textured edges give a little visual interest. I tucked the napkin under the bowl to keep everything nice and neat.
Have Fun with It
I know that's corny to say, but seriously, have some fun putting together your table. If it's stressing you out, make it simpler.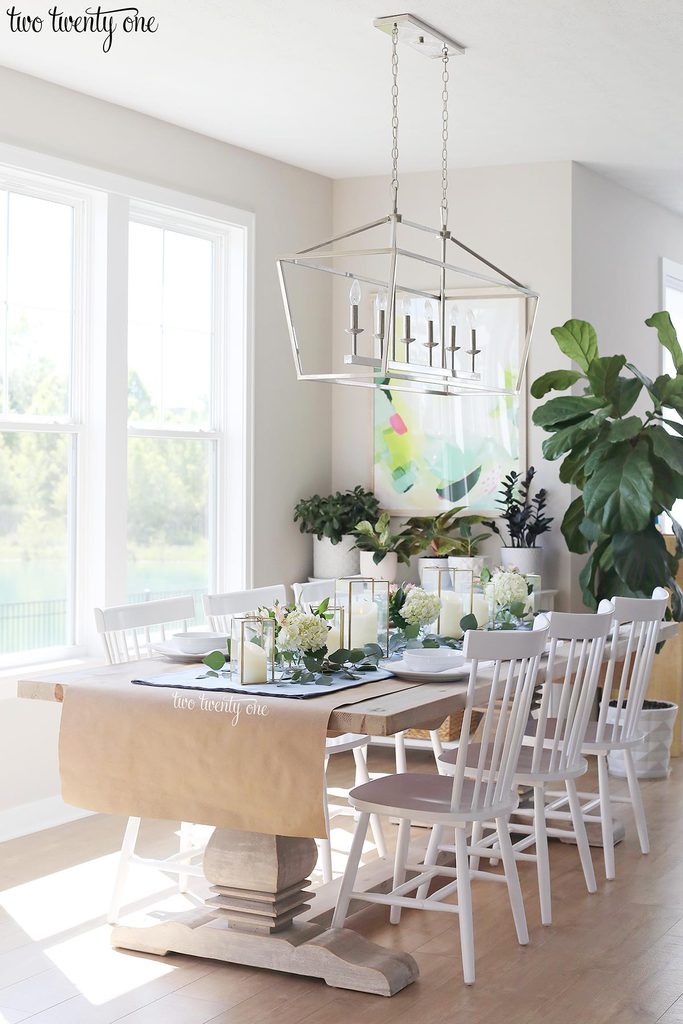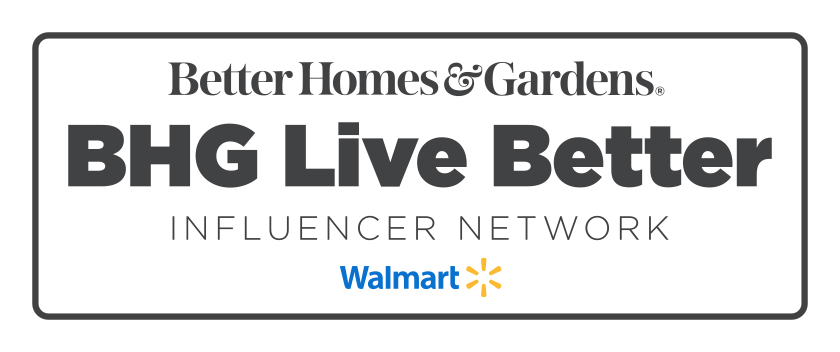 This post is sponsored by Better Homes & Gardens at Walmart. All opinions are my own.