This post is sponsored by Better Homes & Gardens at Walmart. All opinions are my own. 
To celebrate the launch of Better Homes & Gardens at Walmart's new paint collection, they asked me to design a room around one of the paint colors in their new line. Pretty cool, right?
I chose Night Lapis, a shade of navy blue as my inspiration. I love how it's a true navy and not too light or too dark.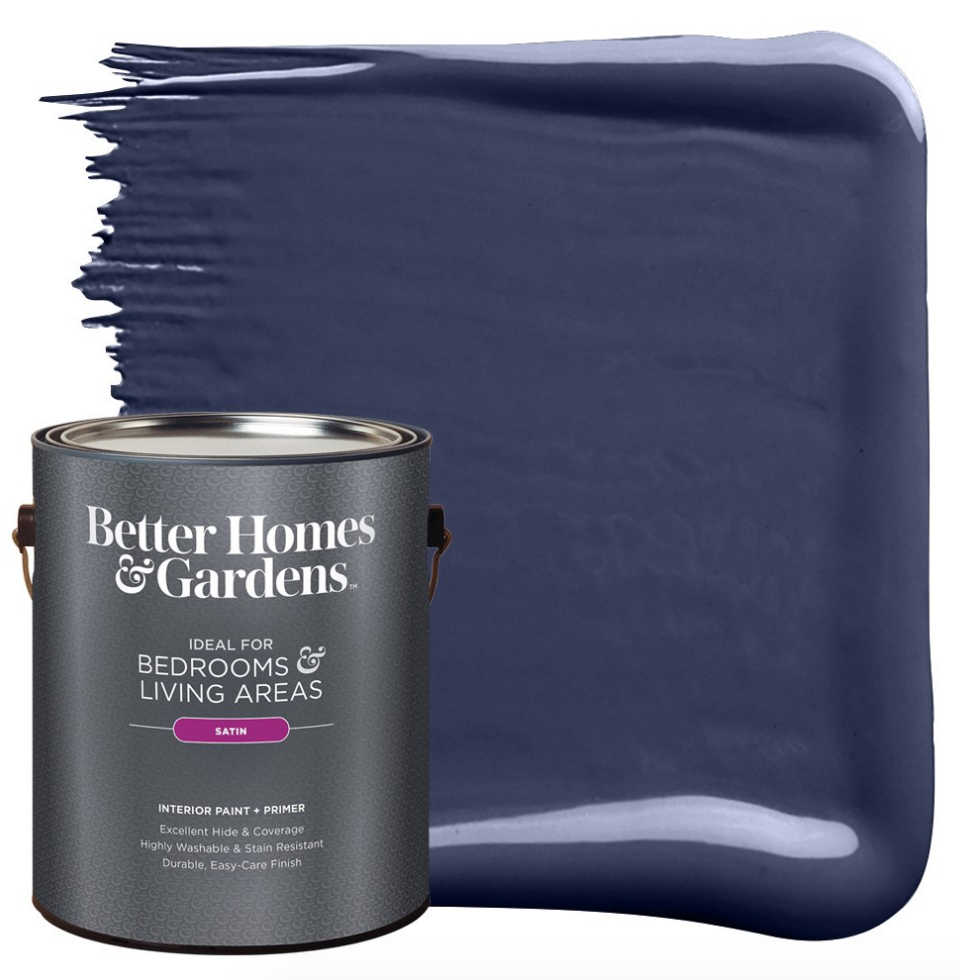 And the room I chose is our loft/bonus room at the top of our stairs. The room already had some existing touches of navy blue in it, but I think painting the walls Night Lapis would really up the wow factor up here. I also wanted to add in a little more navy with this navy tufted storage ottoman.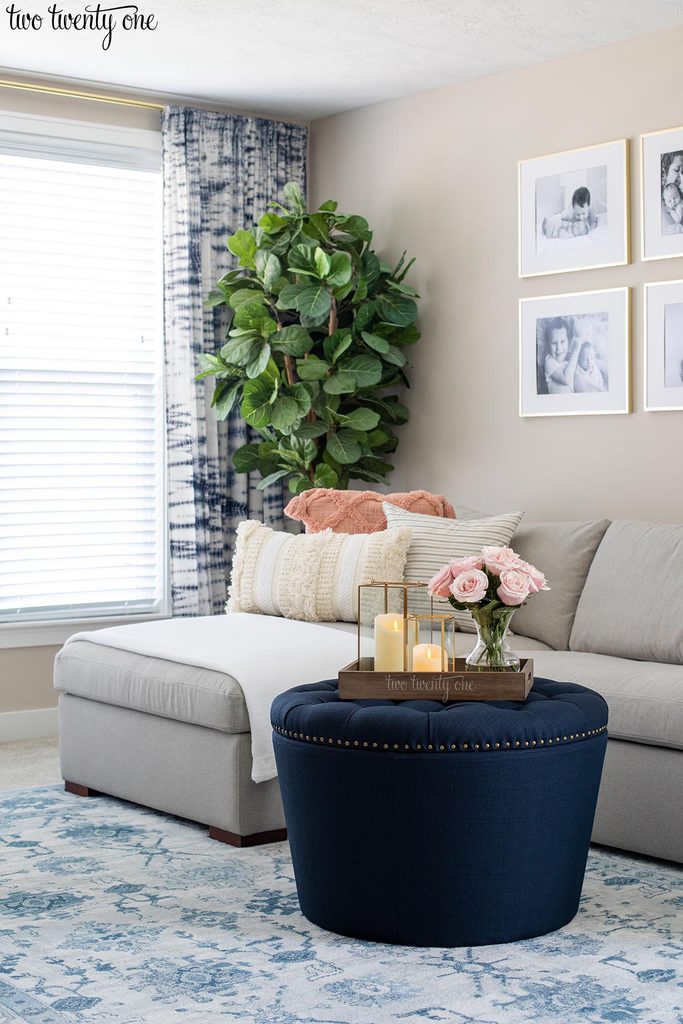 I love this tufted ottoman with nailhead trim for a few reasons.
1. They're kid-friendly. No need to worry about kids bonking their heads.
2. Tufted ottomans are feet, ankle, and leg-friendly when you want to kick your feet up. Much softer than a wooden coffee table.
3. Storage. You can store extra blankets, toys, games, puzzles, snacks, or whatever you desire inside.
4. If you need a hard surface to set drinks, or lanterns with candles, just a wooden tray on top.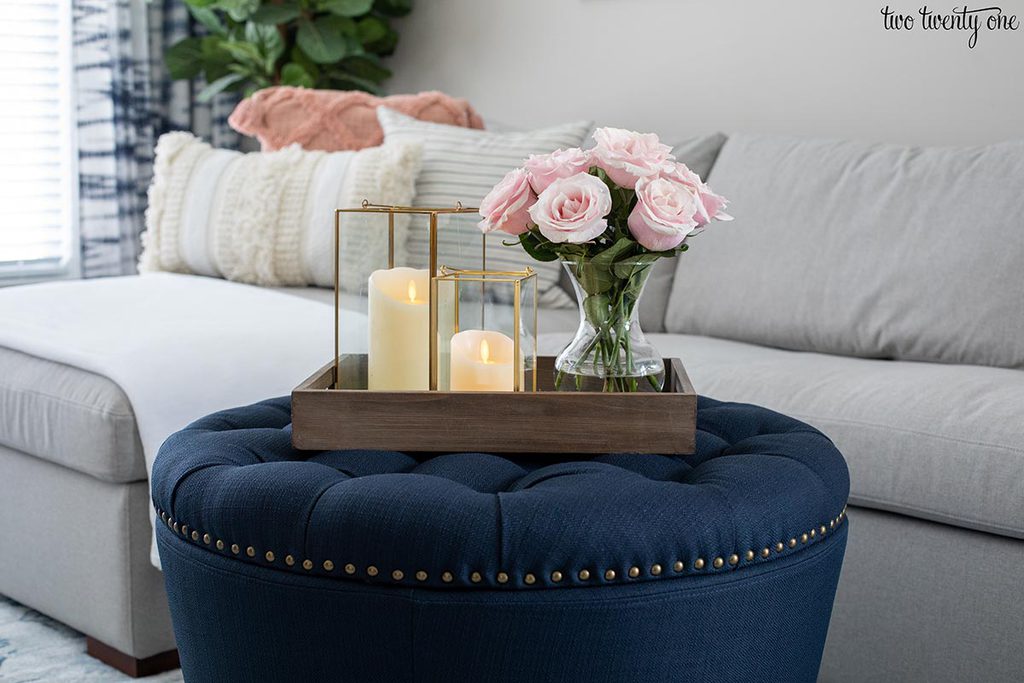 This gold side table pairs well with the gold frames and gold curtain rod. I like how the table can work with so many different home styles. And it would also work well as a nightstand in a guest bedroom.
I topped the side table with a white, textured lamp, faux plant, and a decorative bowl. Like with the table, the lamp can go anywhere. I like how it's a neutral color but the texture gives it some added visual interest. And since it's sold as only a base, you can mix things up with the lamp shade you choose.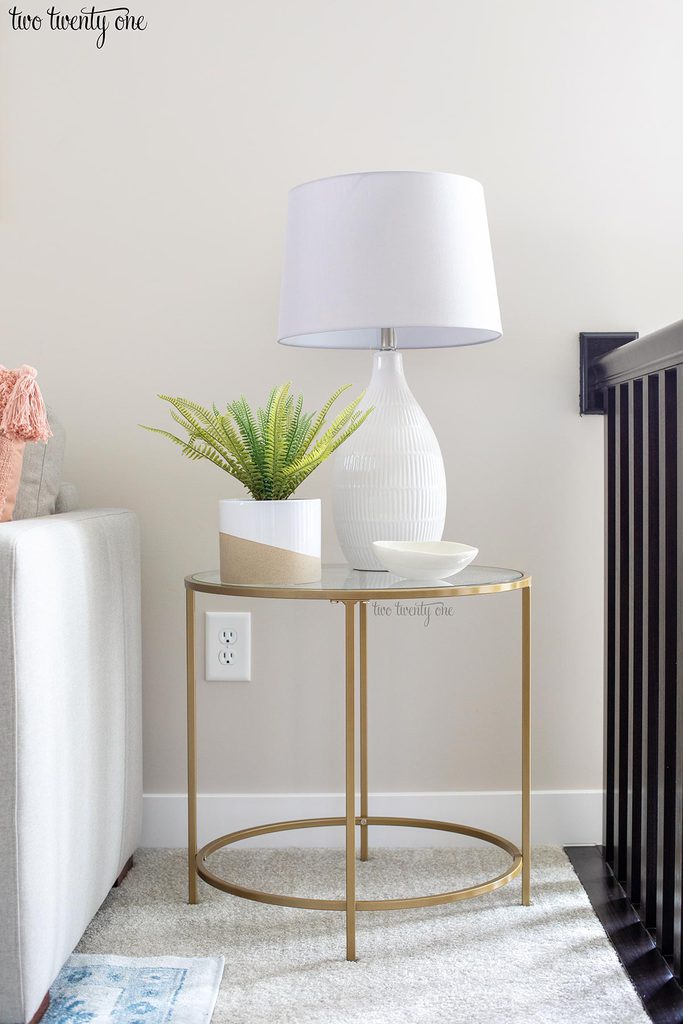 I've always been a fan of coral paired with navy, so I chose two coral pillows for the gray couch. For some texture, I added the oversized oblong fringe pillow and dashed stripe pillow. The dashed stripe pillow is my favorite– a perfect small print pillow that can work anywhere.
One thing I like to do is drape blanket over the chaise part of the couch. I like the layered look of it and I feel like it helps the chaise blend in better rather than sticking out. And since it's summer, I went with this lightweight white waffle weave blanket.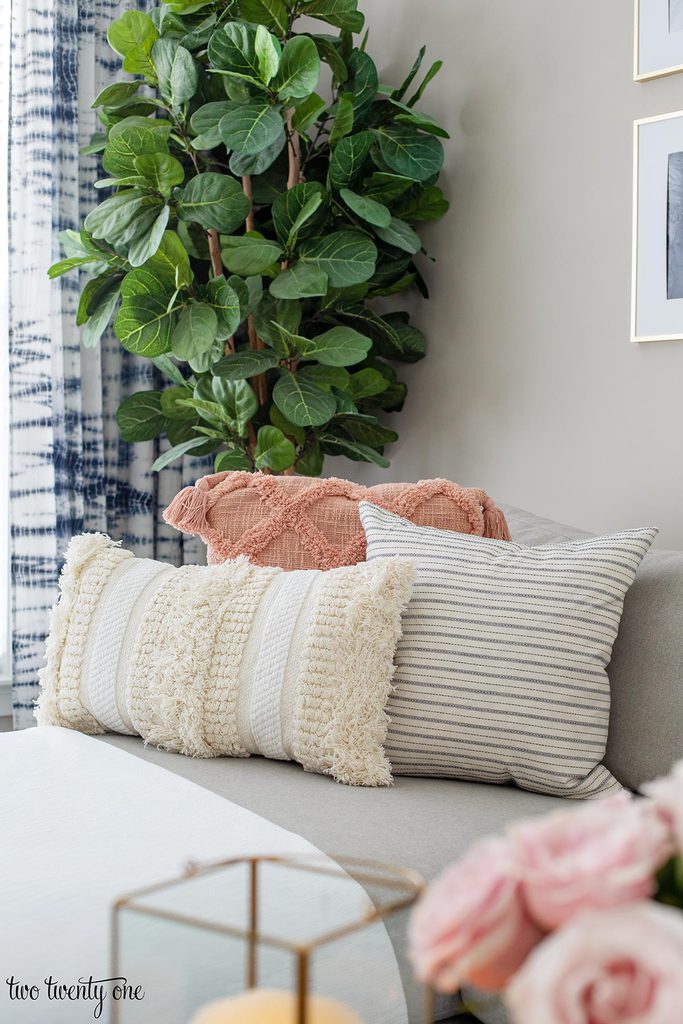 Now, just visualize the walls painted Night Lapis. I think it would do a fantastic job of turning this room into less of a neutral area and more of a moodier lounge zone while pulling together the curtains, ottoman, and touched of navy in the rug.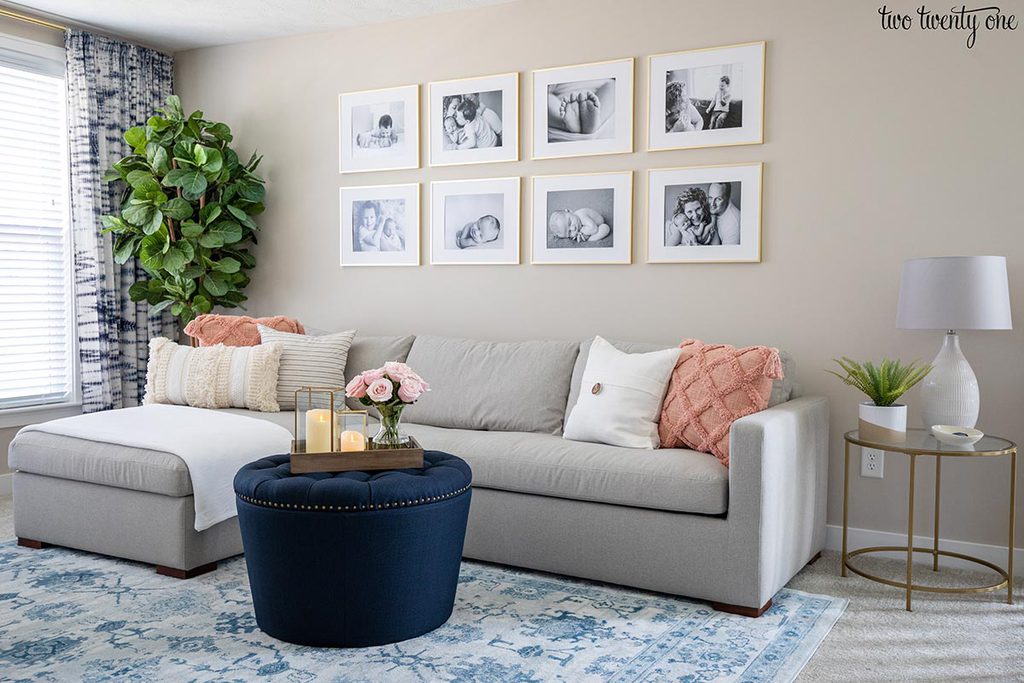 Be sure to check out Better Homes & Gardens at Walmart's entire line of paint! It features a wide array of interior colors in satin and semi-gloss finishes.
This post is sponsored by Better Homes & Gardens at Walmart. All opinions are my own.