Powder Room Progress – Spring 2021 One Room Challenge – Week Three
Week Three? Already? Time flies when you're hunting down home materials in the midst of a global pandemic.
Here's what I've been up to the past week.
No More Wall Holes
The wall holes from the toilet paper holder and towel rack have been patched thanks Brad. So the walls are ready for board and batten and paint and wallpaper. Oh my.
Board and Batten
Speaking of board and batten, I bought the lumber for the board and batten this week. I splurged and went with primed pine boards. The non-primed boards were about $2 cheaper per board, but I'd have to buy primer and spend time priming the boards. So it was worth it, to me, to blow an extra $20 on primed boards.
When it comes to the board and batten, figuring out where the vertical boards will go is going to be the worst part because I'll have to work around the sink.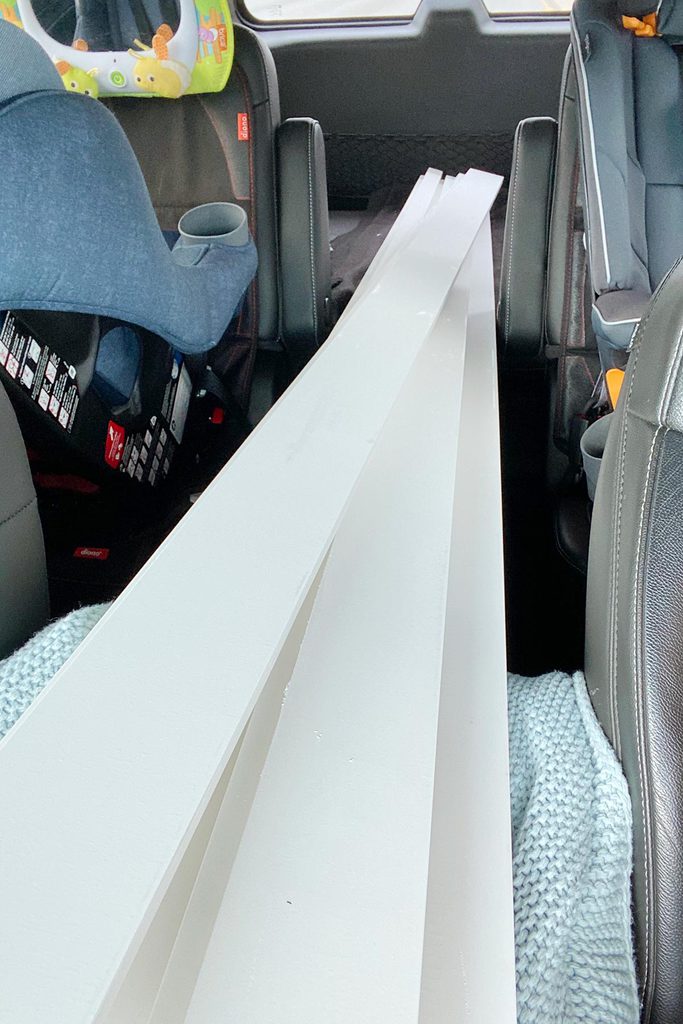 Actually Having to Use My Own Money to DIY My Own House
S/O to Susanne.
This week I ordered some stuff for the powder room.
I waited too long to pull the trigger on the fancy toilet and it sold out. But I found it in stock on the Kohler website and ordered it. Thank you to the lovely people who hunted it down for me.
I found the mirror for $160 cheaper on Amazon. I'm kinda scared that I'll be getting what I paid for but fingers crossed.
The faucet was also procured.
Stuff I Still Need to Use My Own Money on to Buy for My Own House
I need to do some math and figure out if the light I want will work with the height of the sink paired with the height of the mirror paired with the height of the light hole. If these are the things interior designers have to think about all the time then count me out.
A toilet seat needs to be purchased. I probably won't go too fancy because this is our powder room toilet. I don't want people getting too comfortable and wanting to overstay their welcome.
A new exhaust fan would be nice. Speaking of which, can someone please for the love make prettier exhaust fans? It's 2021 for god's sake.
In Conclusion
I guess I better get started on the manual labor.