Powder Room Beadboard & Wallpaper Progress – Spring 2021 One Room Challenge – Week Six
Week 6? Already?! This is going faster than I expected. We made progress on the wallpaper and beadboard this week.
Week 1 – The Before Pics // Week 2 – The Design Plan // Week 3 – The Progress // Week 5 – Demo & Progress
See more behind the scenes on Instagram Stories by clicking here!
Beadboard: Never Again, Says Brad
One thing I didn't consider when I decided to go with beadboard instead of board and batten was the pipe holes for the sink. And since I'm going with a console sink, the holes won't be hidden.
Brad has these drill things (I'll get the specific name later) that he used to make the pipe holes. So I came up with the idea of a making a template. Brad created the template. But before we used the template on the actual piece of beadboard we needed to install in the powder room, we used the template on a scrap piece of beadboard first. That way if the template wasn't spot on, we wouldn't have to rip another piece of beadboard.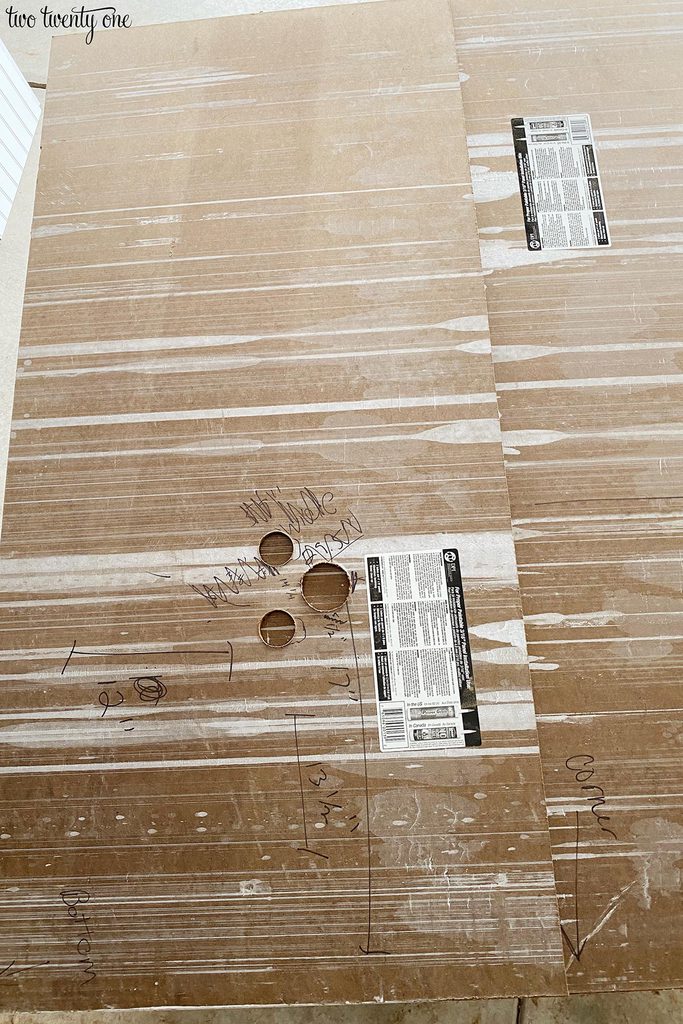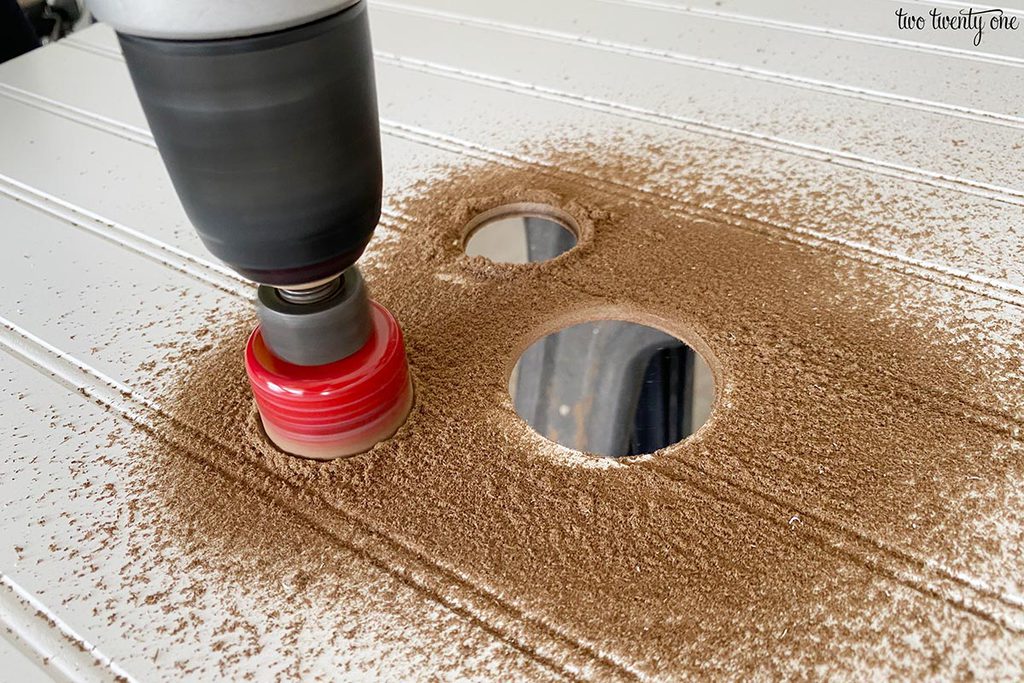 Everything worked out. Just look at those holes. They'll be covered by rings so you won't see the rough cuts.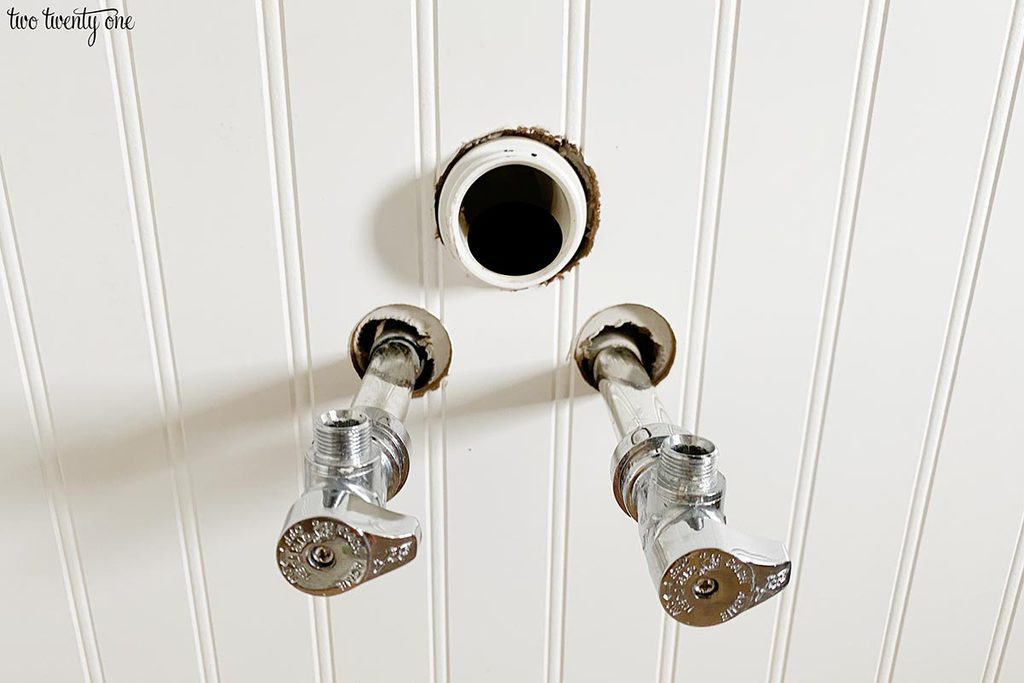 Wallpaper Makes Me Want to Throw Things
I've installed about half of the wallpaper in the past week. I spent hours fighting it on Saturday before Brad told me it was probably best that I walk away for the rest of the day. I'm pretty sure he thought I may punch a hole in the wall.
It was a rough start. Instead of centering my first sheet of wallpaper on the corner, I attempted to put it square with the corner. But our walls aren't square. In fact there's a good 3/4 inch difference from where the corner meets the ceiling to the bottom of the wallpaper.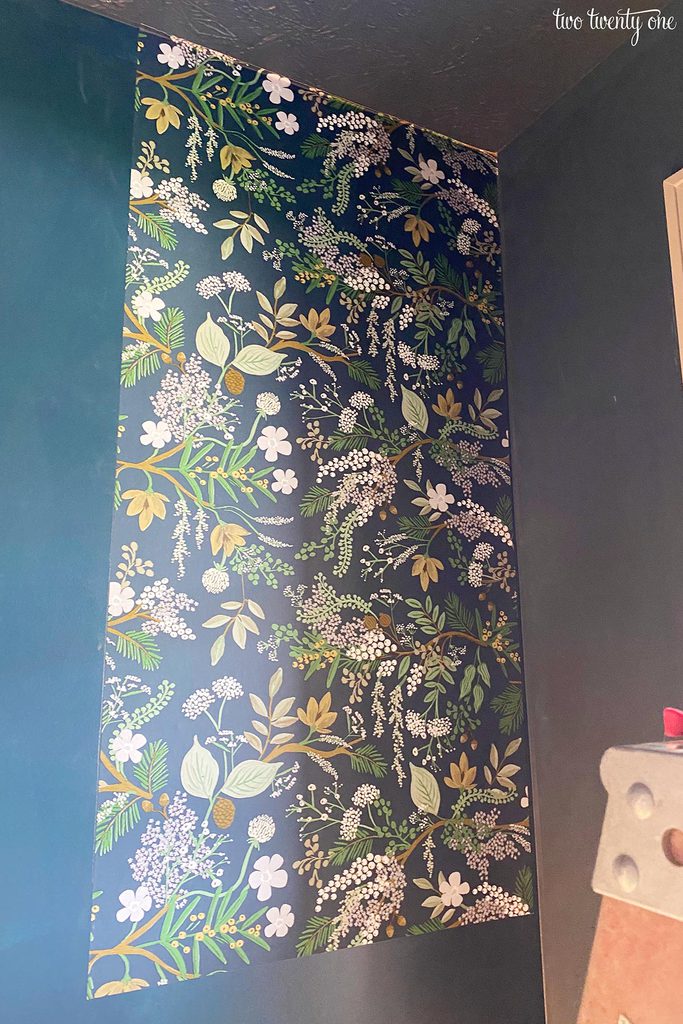 So I opted to line the wallpaper up with the window trim, which was level, and have go in the corner. This worked out a lot better. And it was probably what I was supposed to do from the beginning but this is my very first time wallpapering a room. I did a small accent wall in the boys' playroom but that was just a wall, no corners.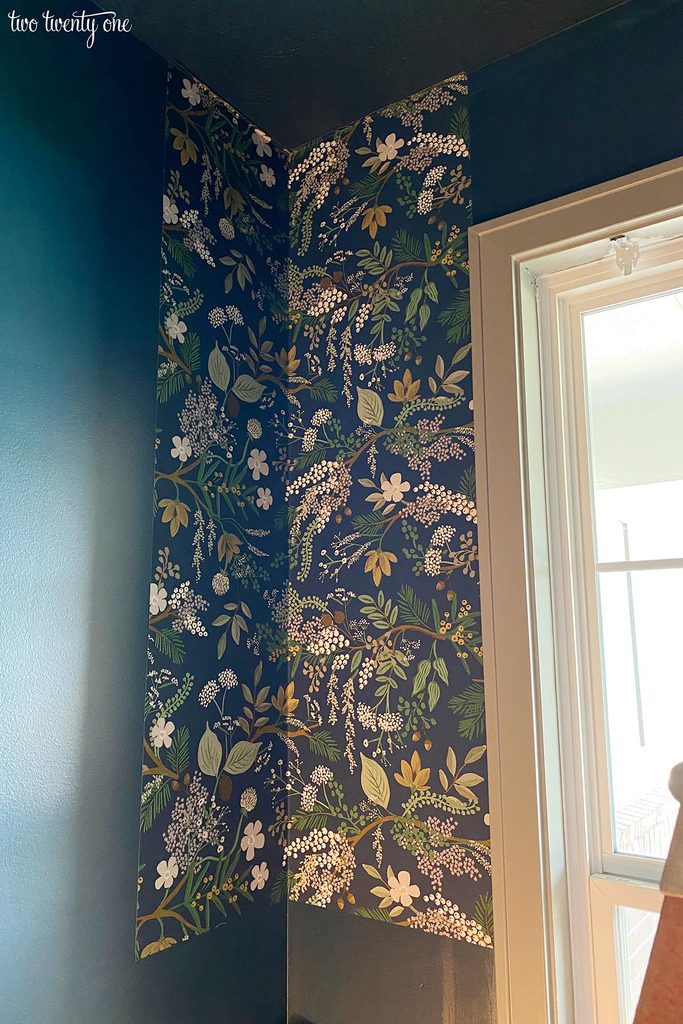 To recap, here's what the room looked like when we started: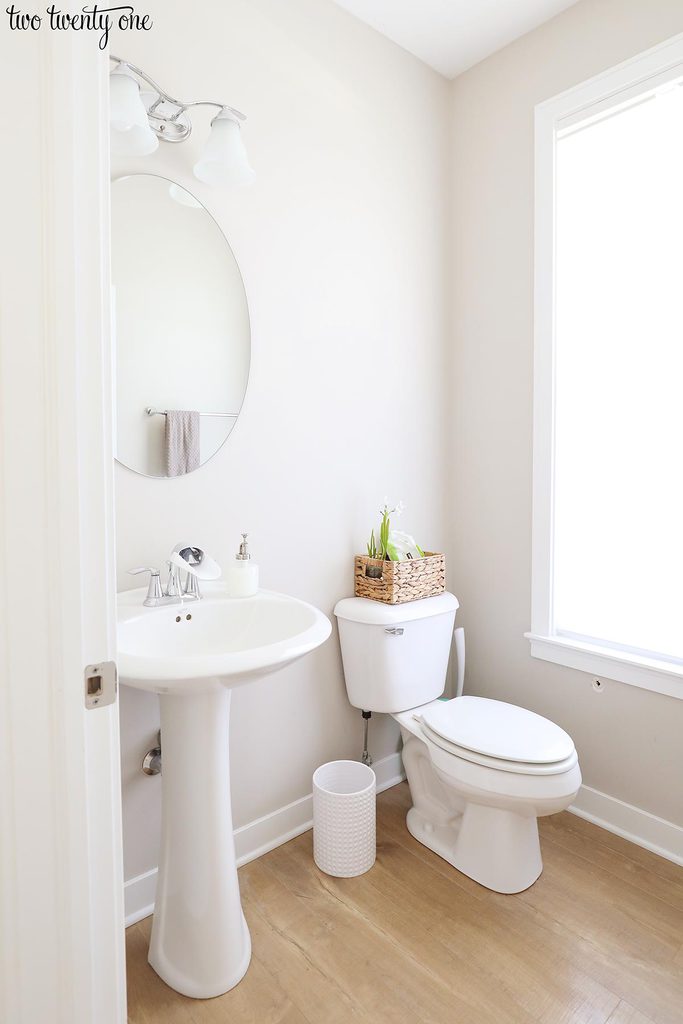 Here's what it looked like last week: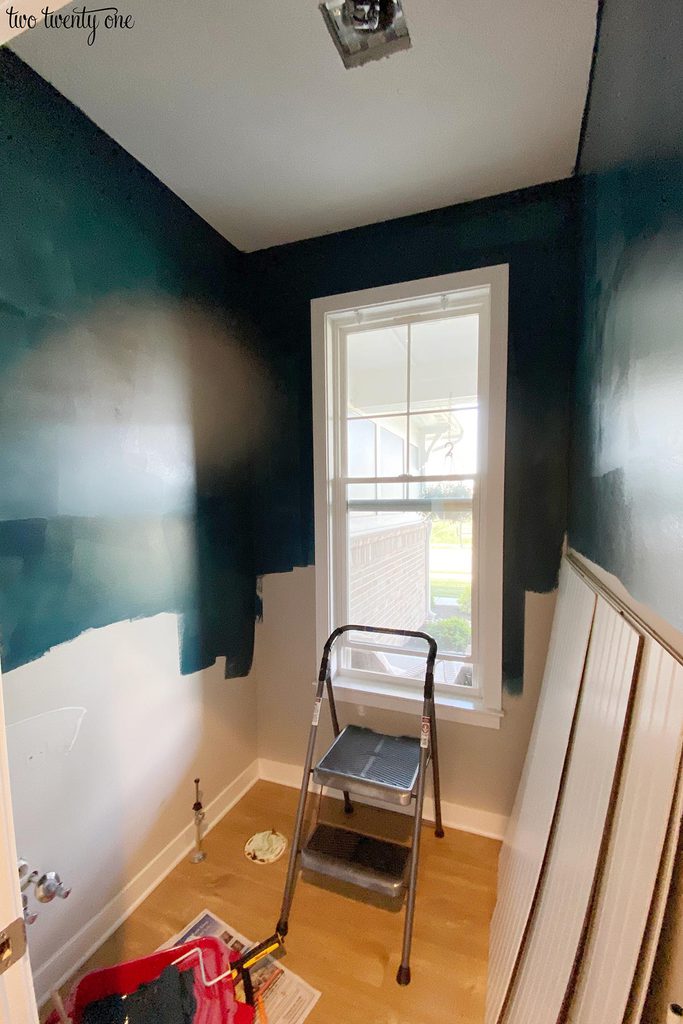 And here we are today: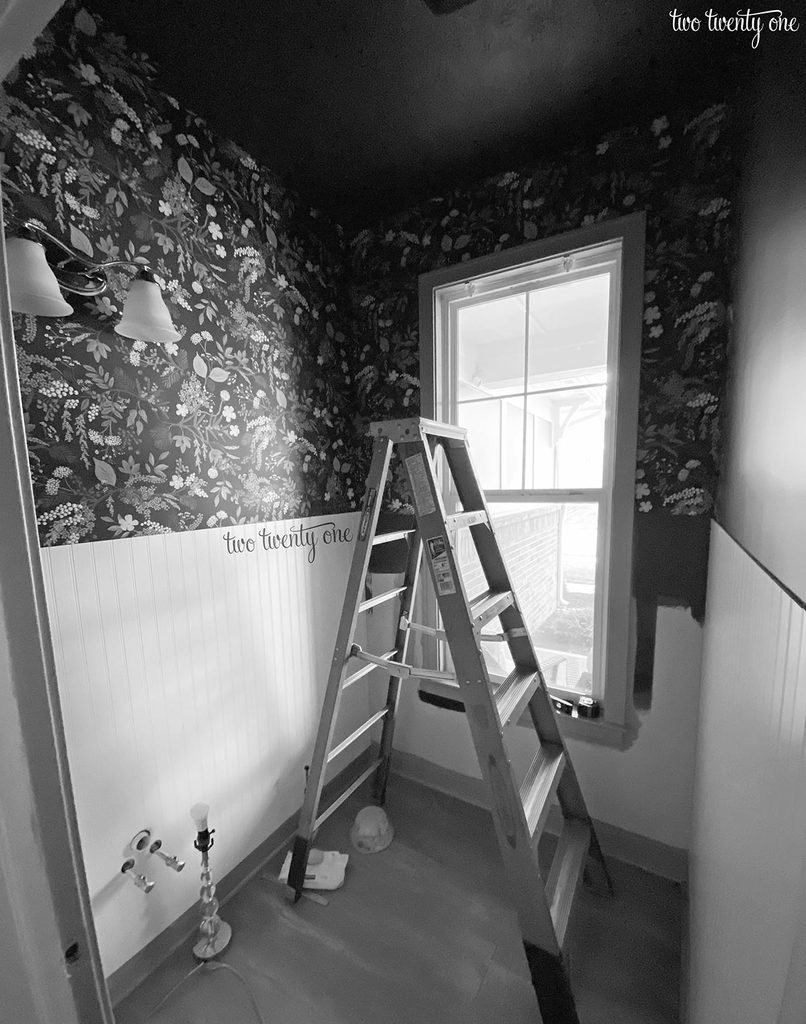 I think I'm going to be dramatic, and only share black and white shots of the entire room. You know, intrigue and what not.