Pumpkin Chocolate Chip Whoopie Pies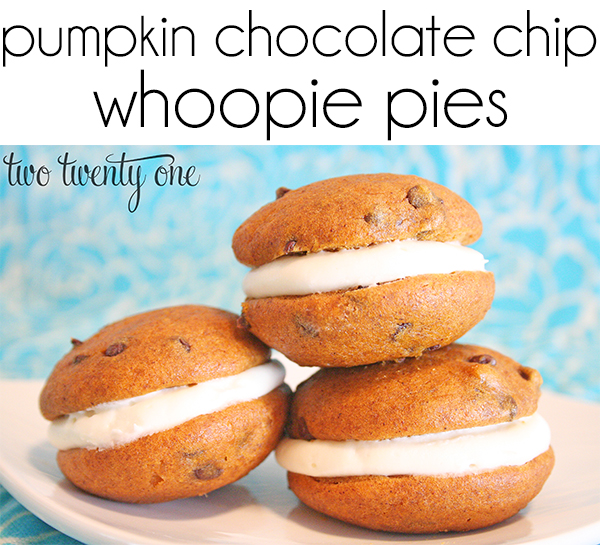 Nothing says fall like pumpkin flavored goodies. Am I right?
I have to admit that I've never made whoopie pies. They're an East coast thing, and I live in the Midwest. I didn't grow up on whoopie pies. I grew up on chocolate chip cookies, brownies, and (real) fruit pies. Not gonna lie, I'm a whoopie pie lover now.
Surprisingly, I didn't come across these on Pinterest. Crazy, right? I picked up some pumpkin chocolate chip whoopie pies at Kroger the other night. I don't typically buy desserts from the store, but these looked tasty. After eating one I knew that I had to make some myself.
Here's what you'll need for the cakes.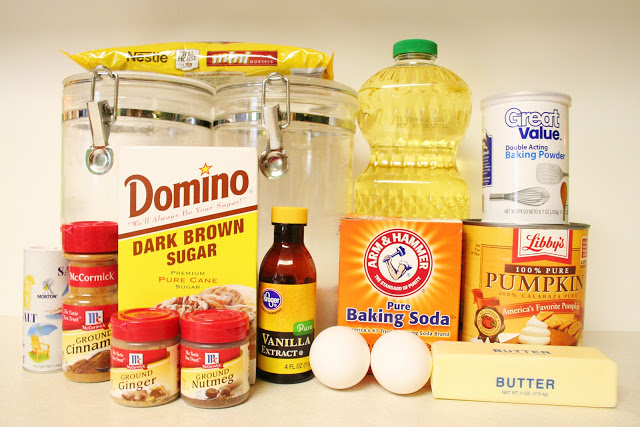 And here's what you'll need for the cream cheese filling.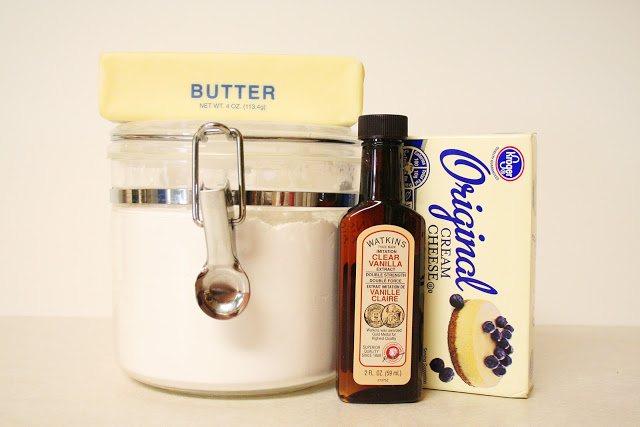 These are dee-licious! We're going to my hometown this weekend to visit my family, and I can't wait to share these yummy whoopie pies with them.
You want a printable recipe card, don't ya? Click on the card to download it.