Yesterday I shared the gingerbread-themed first birthday party. And in that post I mentioned the hot chocolate bar that my friend and I put together for the party. We figured a December birthday party needed a hot chocolate bar.
So today I'm sharing some tips for a success hot chocolate bar.
1. Stand Out
You're going to want your hot chocolate bar to stand out so people know it's there. To make this hot chocolate bar stand out, I attached candy cane striped tablecloth to the the front of the kitchen island. Then, I draped the island countertop with a red tablecloth. If I had time, I maybe would've attached a cute banner in front designating the hot chocolate bar so that no one would confuse it with, say, a wine bar.

2. Add Height
Take advantage of vertical space by adding some height to the hot chocolate bar. I donated my tiered stand to the cause.
Now, this obviously wouldn't work too well if you have children who are capable of serving themselves, but it's great for small kids and adults. But I will say it worked out fine for the older kids who attended this birthday party– an adult just handed them the things they wanted.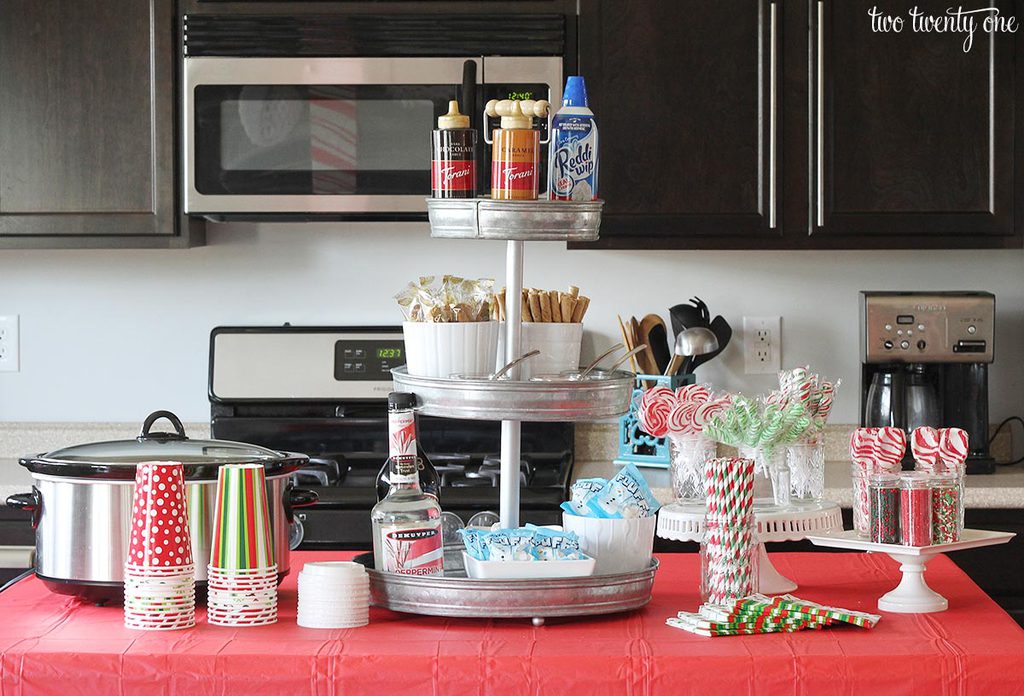 3. Bust Out the Crockpot
For the party, Jen whipped up a batch of my girl Kami's Creamy Crockpot Hot Chocolate. Holy smokes– it's delicious. I was so mad at myself because I made a hot chocolate to go before leaving the party, and I walked out the door, forgetting it on the table.
To save on clean up, use a crockpot liner.
4. Insulated Paper Cups
Again, to save on clean up, invest in some insulated paper coffee cups and lids. These are also great if your guests want to take their hot chocolate to go, assuming they remember to take it with them.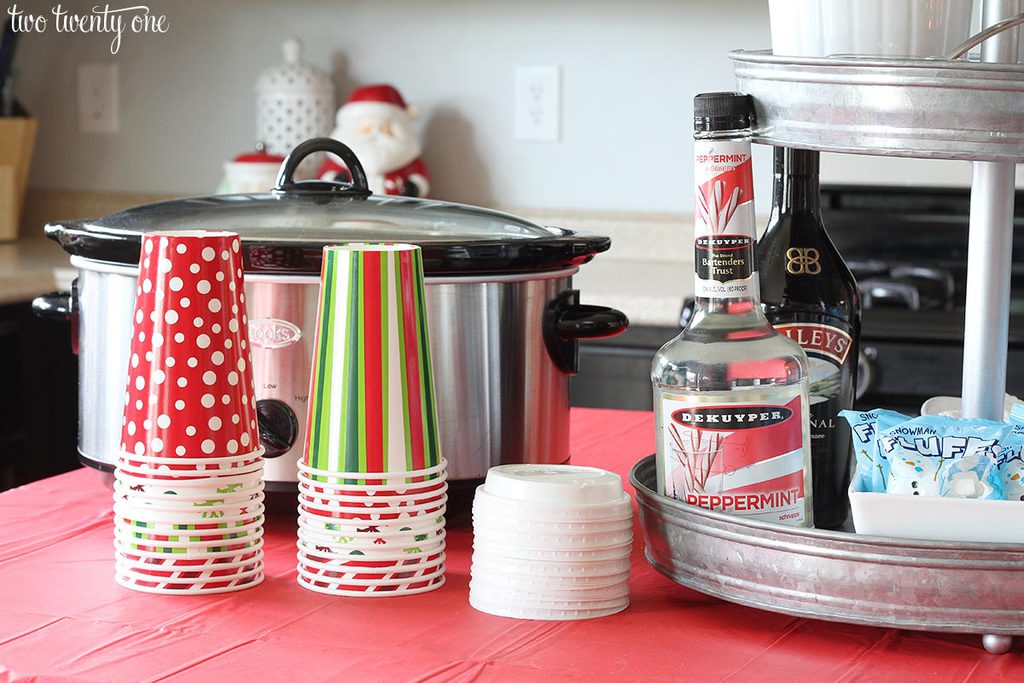 5. Booze
Going to have adults in attendance? Offer up a couple of boozy choices like peppermint schnapps, Baileys, or Kahlua.
There's nothing like some spiked hot chocolate to get you through an hour-long birthday party with a handful of toddlers.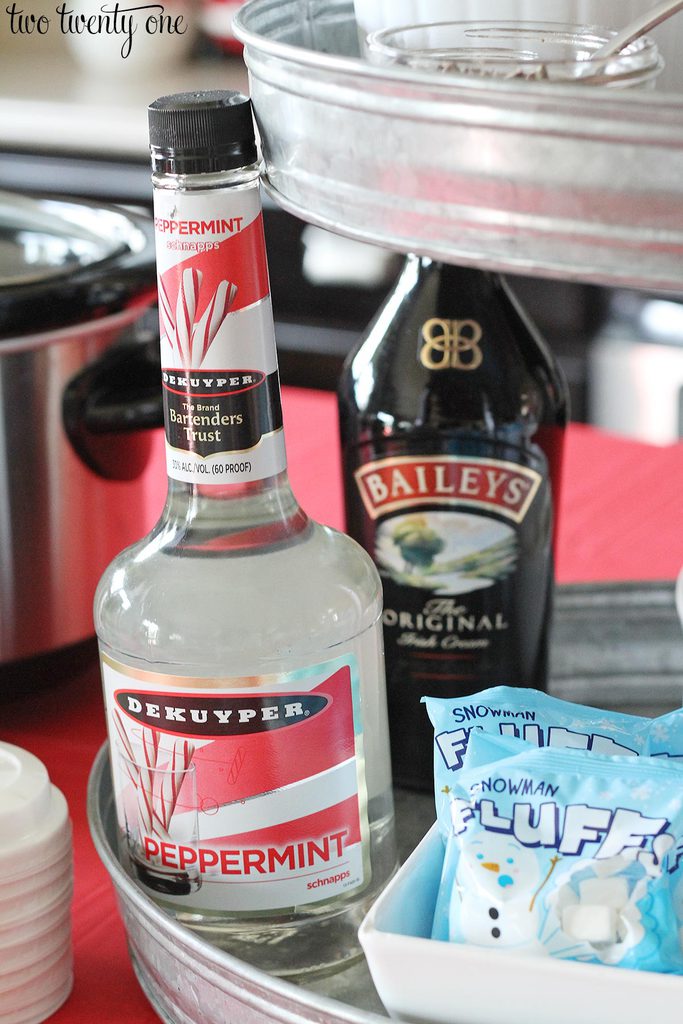 6. Toppings
Don't forget the toppings. On the top tier of the stand, we set out chocolate and caramel sauce, along with some whipped cream.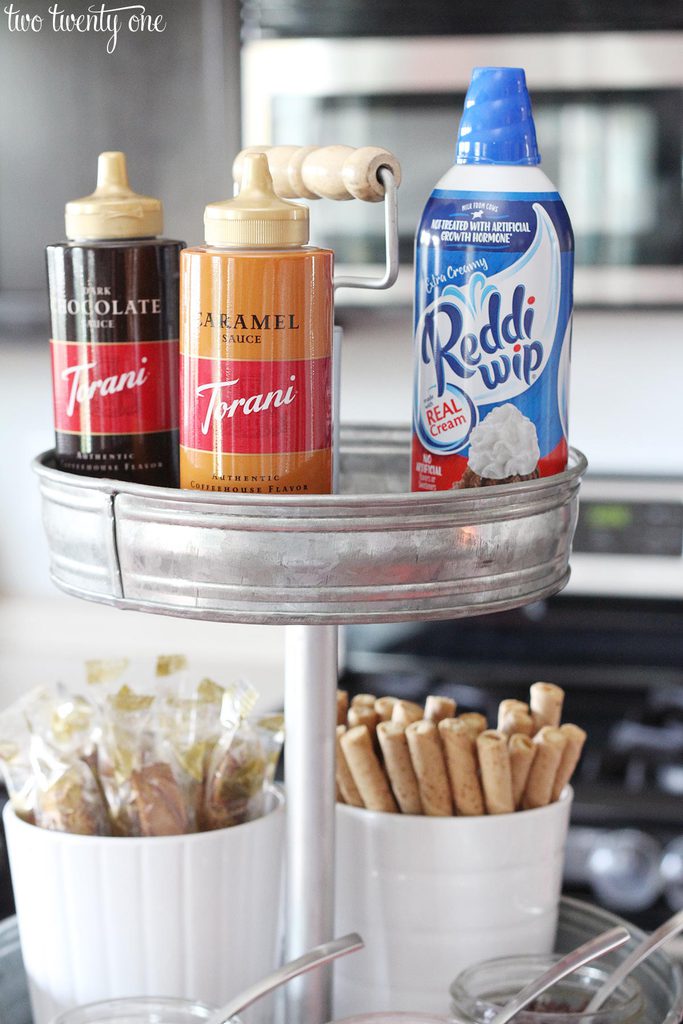 7. Add Ons and More Toppings
Biscotti, pirouette cookies, Andes mint pieces, candy cane pieces, and mini chocolate chips hung out on the second tier.
Let me tell you, Andes mints + hot cocoa = amazing.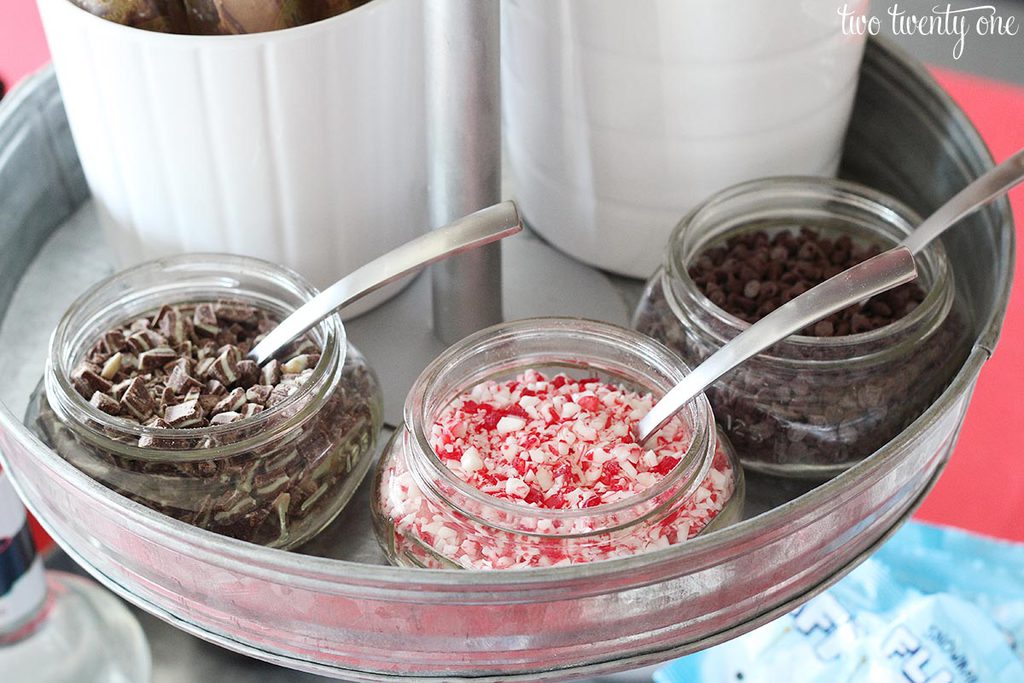 8. Containers, Containers, Containers
The more stuff you add to the bar, the more containers you're going to need. So round up as many as possible. We used white IKEA containers for the biscotti, pirouette cookies, and individual bags of mini marshmallows.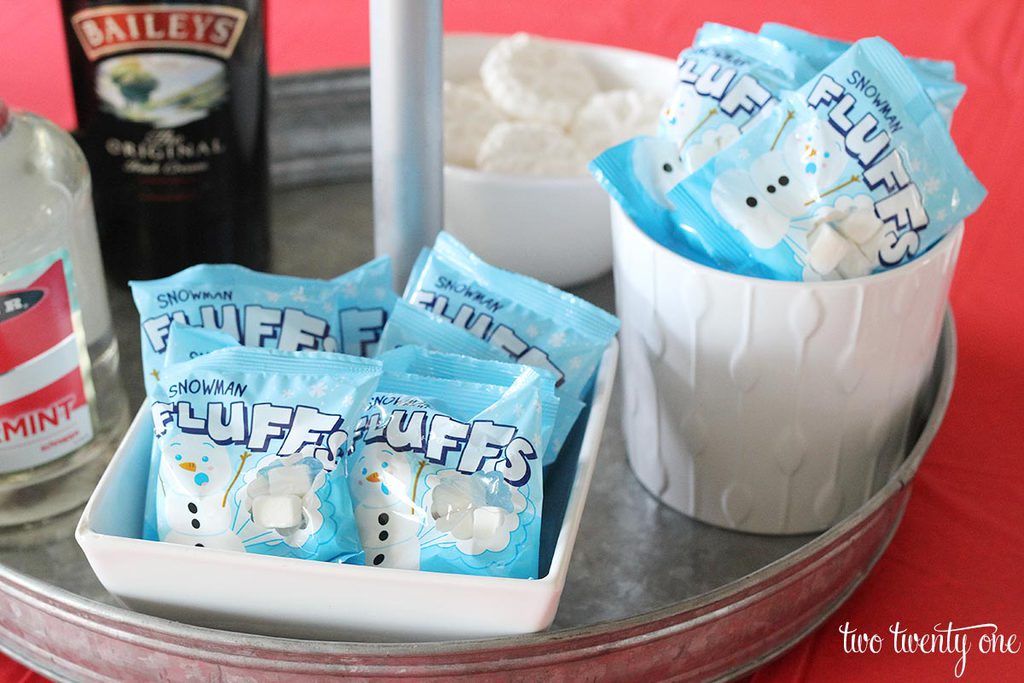 9. Use Cake Stands or Platters
We added the cake stands for a little more height. If you don't have cake stands, use a couple different platters to put things on. It helps them stand out instead of just setting the items on the surface.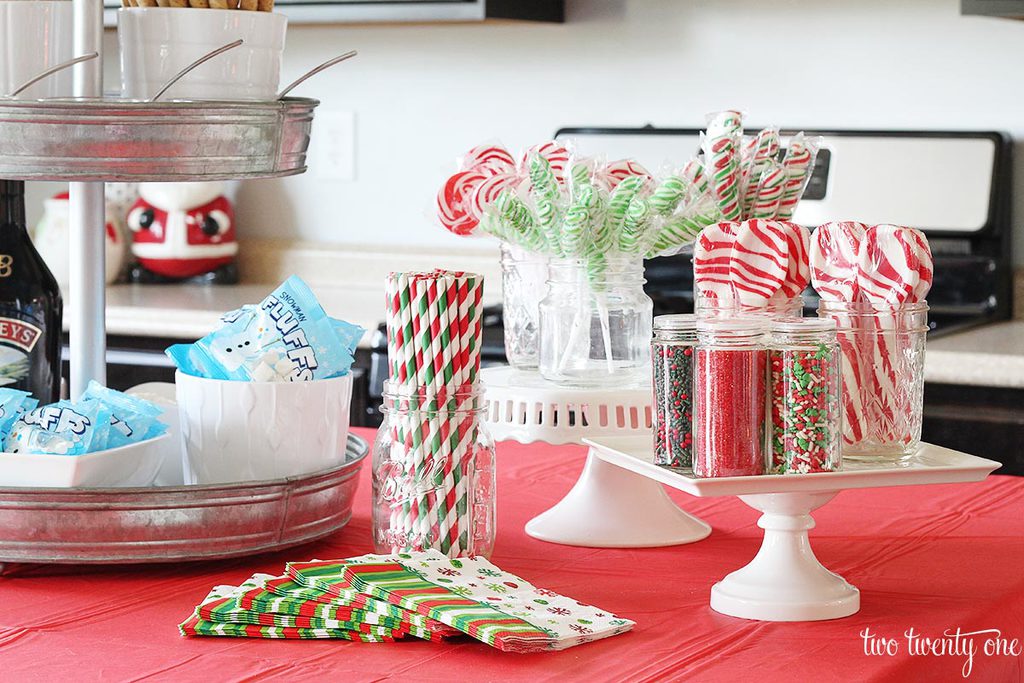 10. All the Clear Containers
I had some clear herb shakers laying around, so I decided they'd be cute for the sprinkles. Emphasis on cute and not functional though. Because only the sugar sprinkles could fit out of the holes. Oops.
We also used clear Mason jars, in various shapes and sizes, to hold the paper straws, peppermint spoons, and the toppings on the tiered stand.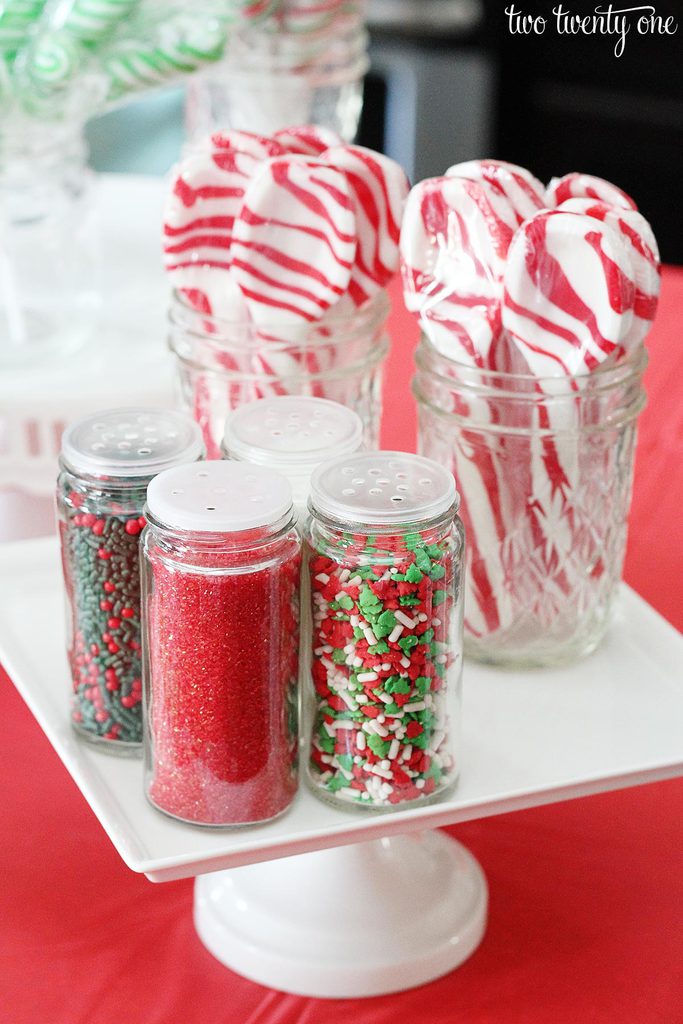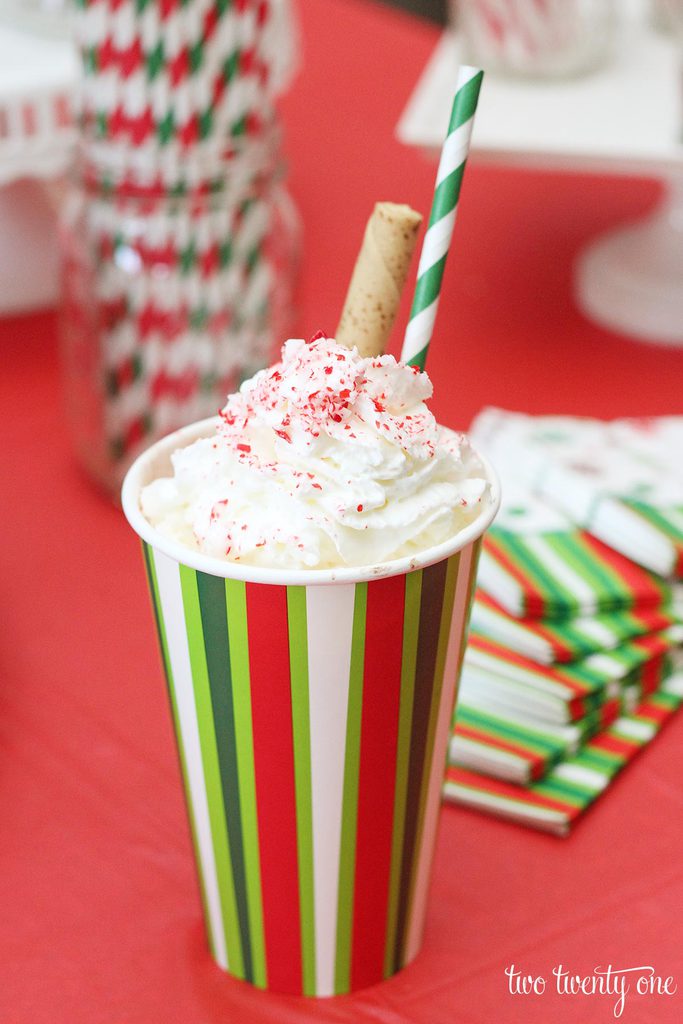 All in all, the hot chocolate bar was a hit.
I just wish I could've enjoys more than two sips of my hot chocolate.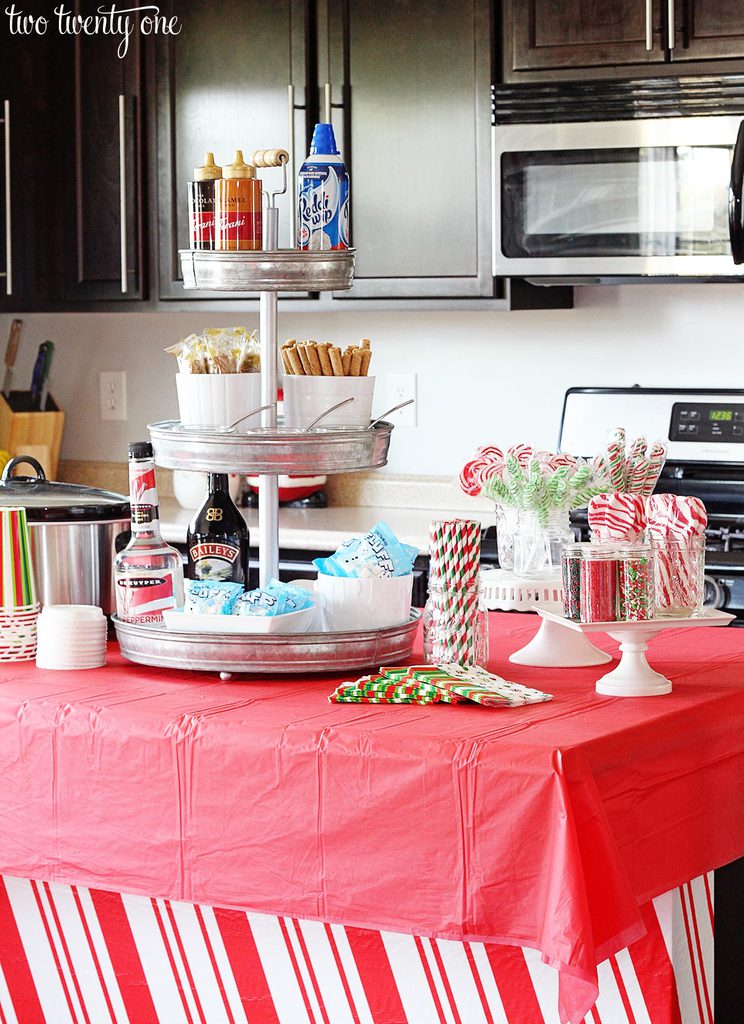 Special thanks to my friends at Oriental Trading Company for providing various hot chocolate bar supplies!