Halloween Books for the Littles
I'm a sucker for holiday stuff when it comes to Owen. Last year I bought him all the first stuff "My First Halloween", "My First Thanksgiving", etc. which I plan on hoarding as keepsakes.
So to celebrate the spooky upcoming holiday I thought I'd share some of my favorite Halloween books for the littles in your life.
But first I have to share my favorite Halloween purchase for Owen this year. These glow-in-the-dark skeleton footed pajamas. I mean come on. Have you seen anything cuter in your entire life? It's especially adorable when he walks around in them. You better believe that these will be on heavy rotation for the next few weeks.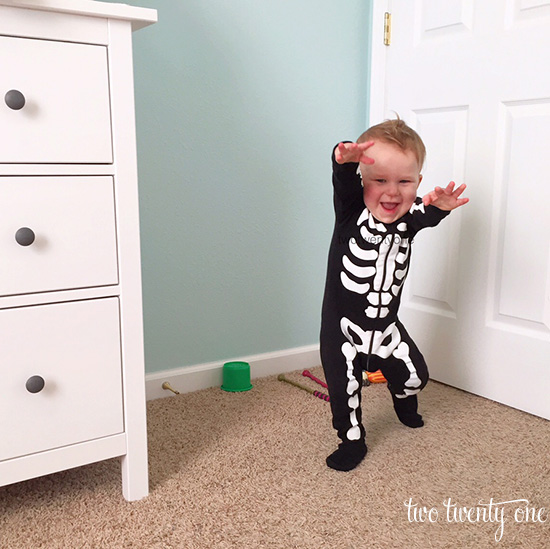 I love books because they typically last for years and they're pretty inexpensive, so we have a few Halloween-themed books for Owen.
His current favorite is Where Is Baby's Pumpkin? by Karen Katz, a $2.99 HomeGoods clearance find from last year after Halloween. It's a lift-the-flap board book so he loves opening the flaps on every other page. So much so that I typically have to read the book multiple times until he gets his fix.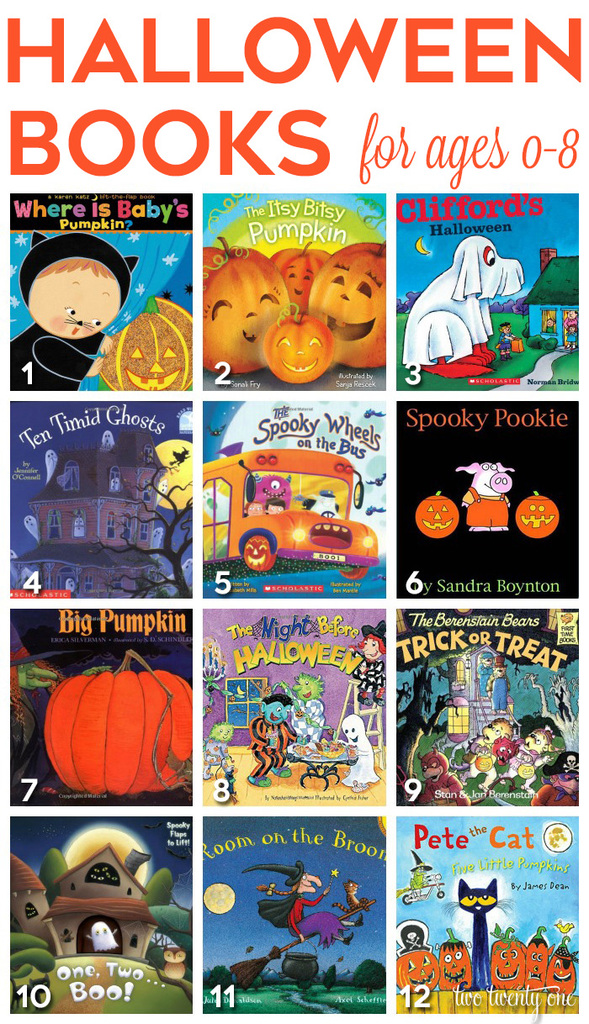 1 | 2 | 3 | 4 | 5 | 6 | 7 | 8 | 9 | 10 | 11 | 12
If you're the type of person who prefers a more classy Halloween bag, rather than the standard pumpkin pail or an old pillowcase, check out Pottery Barn. Their Halloween bags are currently on sale for $13-18 each (found here), and they can be personalized.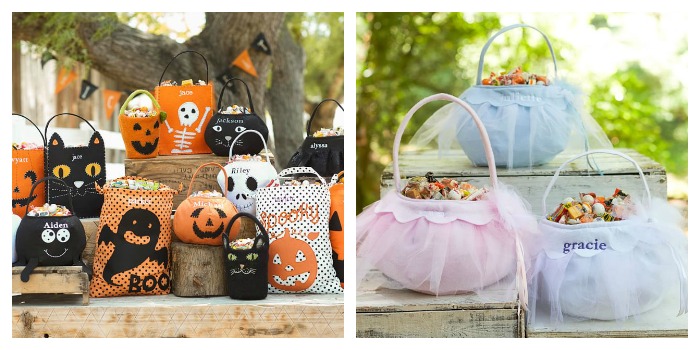 What's your kiddo dressing up as for Halloween?
This post contains affiliate links.
Funds from affiliates help pay for web hosting, domain registration, email delivery, the occasional bottle of wine, and other fees to keep twotwentyone.net up and running. Thanks for your support! I appreciate it!