Easter Basket for a One Year Old
Easter is in 5 days so I figured I'd give you last-minute mamas some ideas and show you my Easter basket for a one year old.
Since my one year old, Emmett, really has no concept of what's going on, I got him some fun things and some practical things. And instead of candy, he got his favorite fruit and veggie melts.
But before I get to the contents, I'll touch on the Easter basket and liner. Growing up my brother and I used the same Easter baskets every year, and I wanted to do the same with our kids. So Owen and Emmett each have Easter baskets and personalized liners that I intend to use every year. They have this specific Easter basket.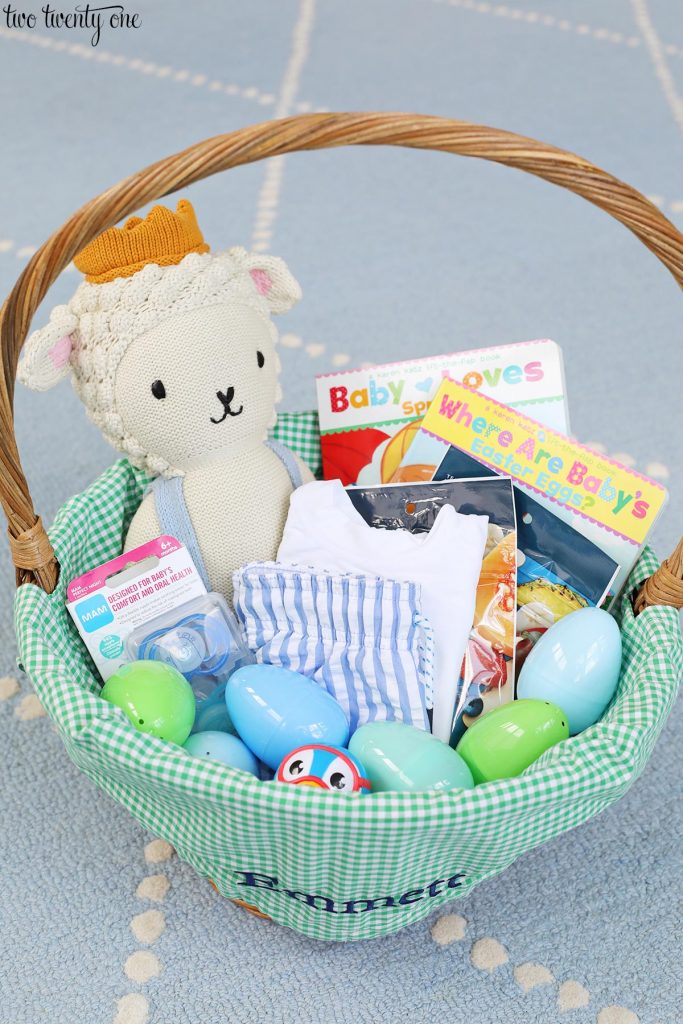 Emmett is loving lift-the-flap books. He'll grab one and bring it to me multiple times a day so I'll read it to him. Or I'll catch him flipping through them by himself on the living room floor. So I had to get him a spring and an Easter book.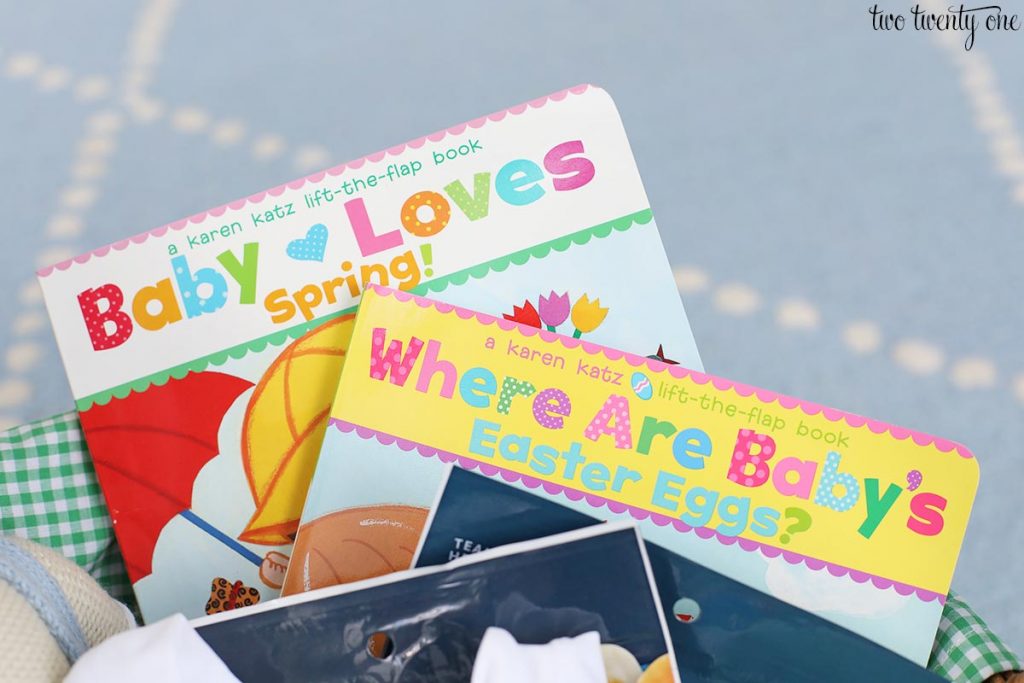 I'm a sucker for cuddle + kind dolls because they're adorable, hand knit, fair trade, and when you buy one, 10 meals are provided to children in North America and around the world. Plus, they're great keepsakes.
I also threw in some pacifiers because they always seem to disappear around here. Although we're whittling down the amount of time during the day that he has access to his pacifiers. Soon, he'll have to leave them in his crib when he gets up in the morning and from naps.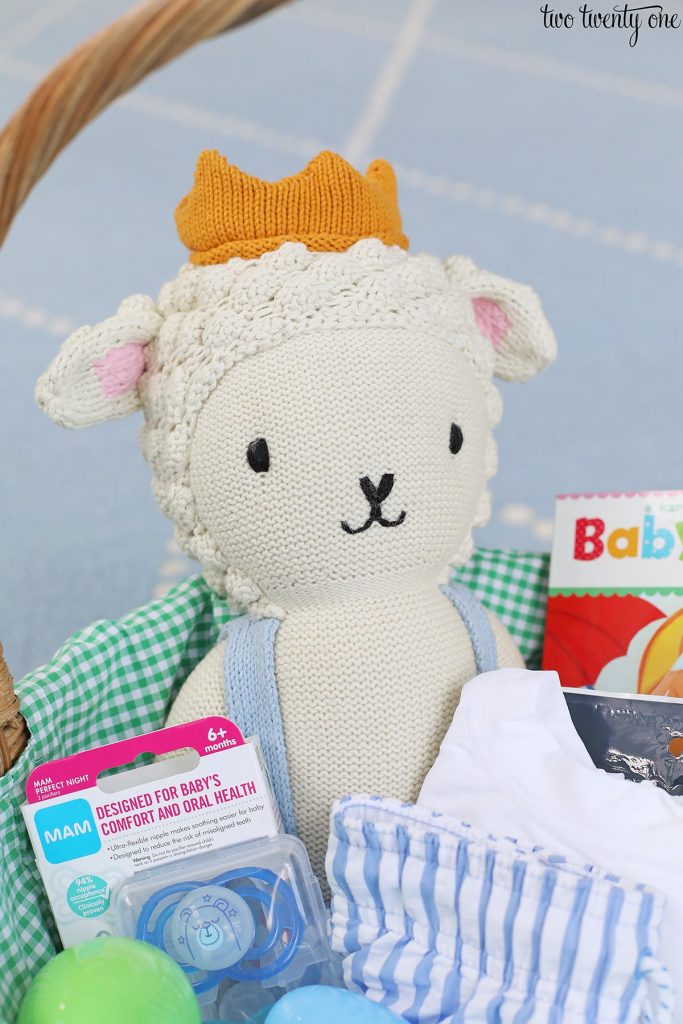 Since summer is right around the corner, I got him the cutest pair of swim trunks and a white, 50+ UPF rash guard. I'm very pro-rash guards as an added layer of sun protection and in case I miss a spot when applying their sunscreen.
And because we can never have enough bath toys, I threw in a wind up swimming penguin.
The eggs are purely for decoration. There's nothing in them.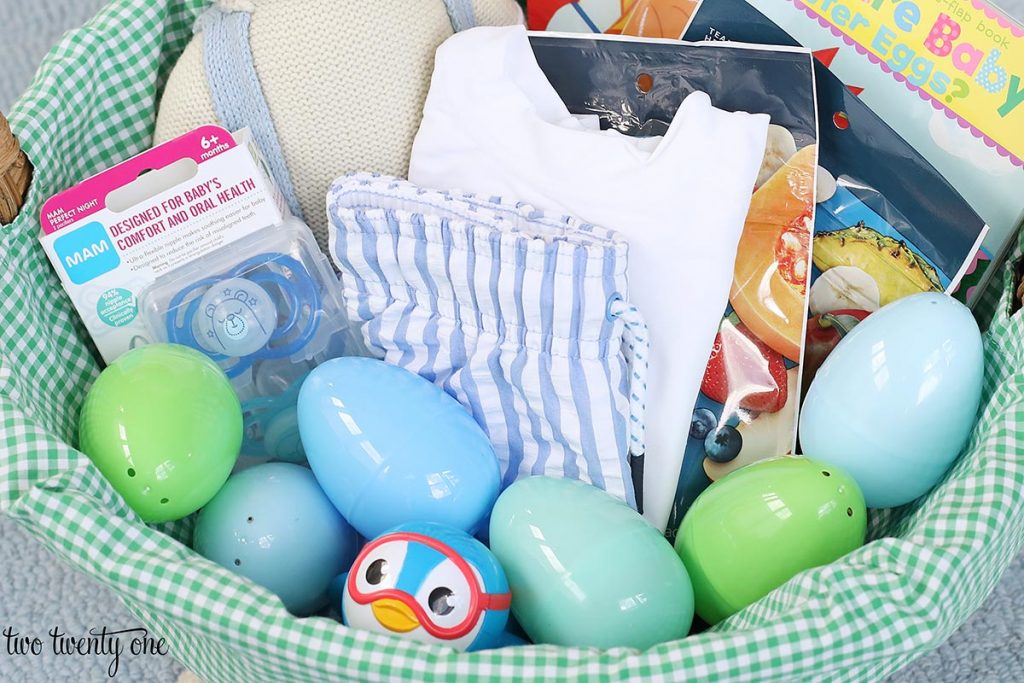 For more ideas, check out Owen's very first Easter basket! And don't forget to check out my spring fashion for little boys!