Halloween season is in full-swing. Shoot, I was telling a friend the other day I should start posting about Christmas next week because it feels like holiday merchandise is rolling out earlier with each passing year.
But I won't. I'll wait until at least November 1st to start with Christmas-related posts.
Today I thought I'd share some fun Halloween finds I've spotted.
I'm starting off home decor– wreaths, signs, and pillows. Can you believe that some of these things are only $4-5 each?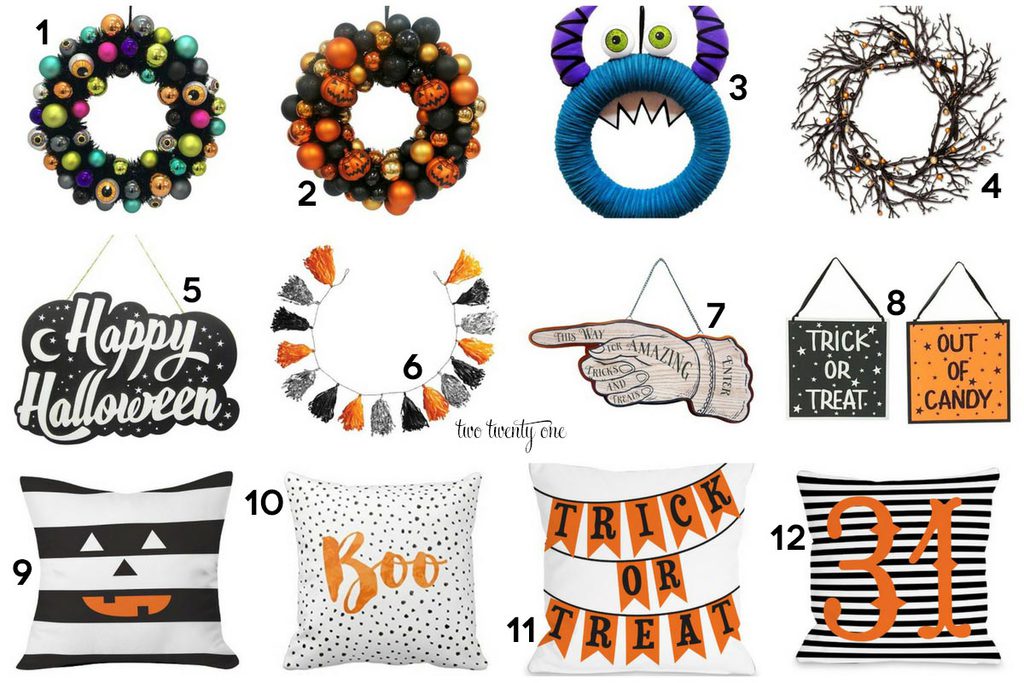 1 / 2 / 3 / 4 / 5 / 6 / 7 / 8 / 9 / 10 / 11 / 12
I'm slightly obsessed with holiday pajamas for Owen. Last year I shared Halloween pajamas, and it was a big hit, and rightfully so. Because who can resist a cutie in jack-o-lantern jammies?
Since it was popular last year, I figured I should do it again this year.
Here are some cute boy pajamas. Owen is the proud wearer of numbers 1 and 2.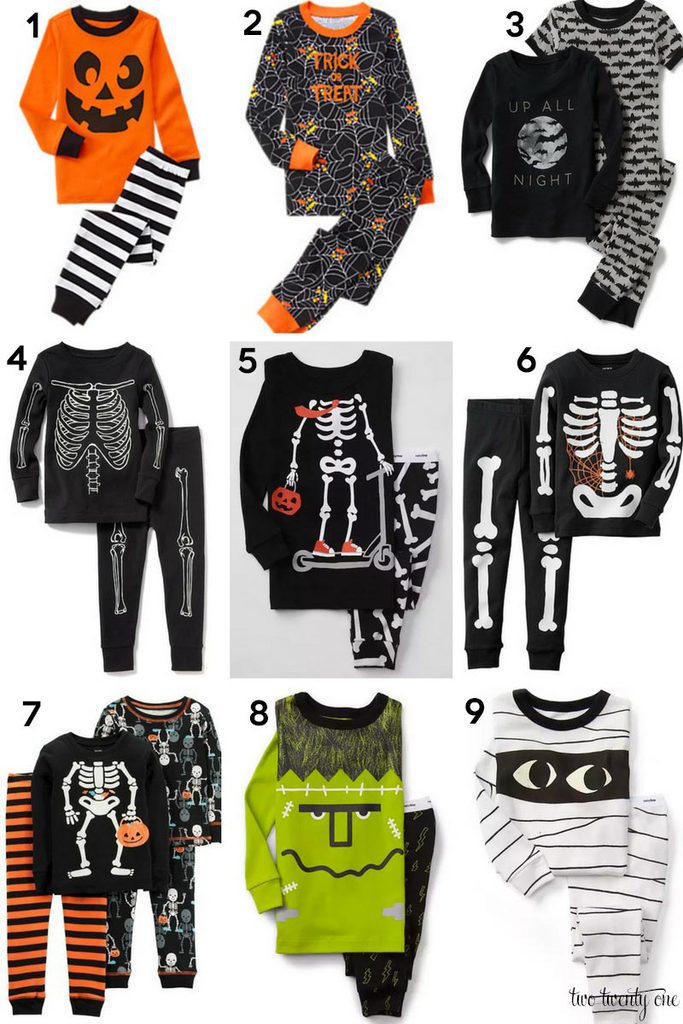 1 / 2 / 3 / 4 / 5 / 6 / 7 / 8 / 9
Even though I don't have a girl, I couldn't leave out these cute girl pajamas. I kinda wish they made #2 in my size.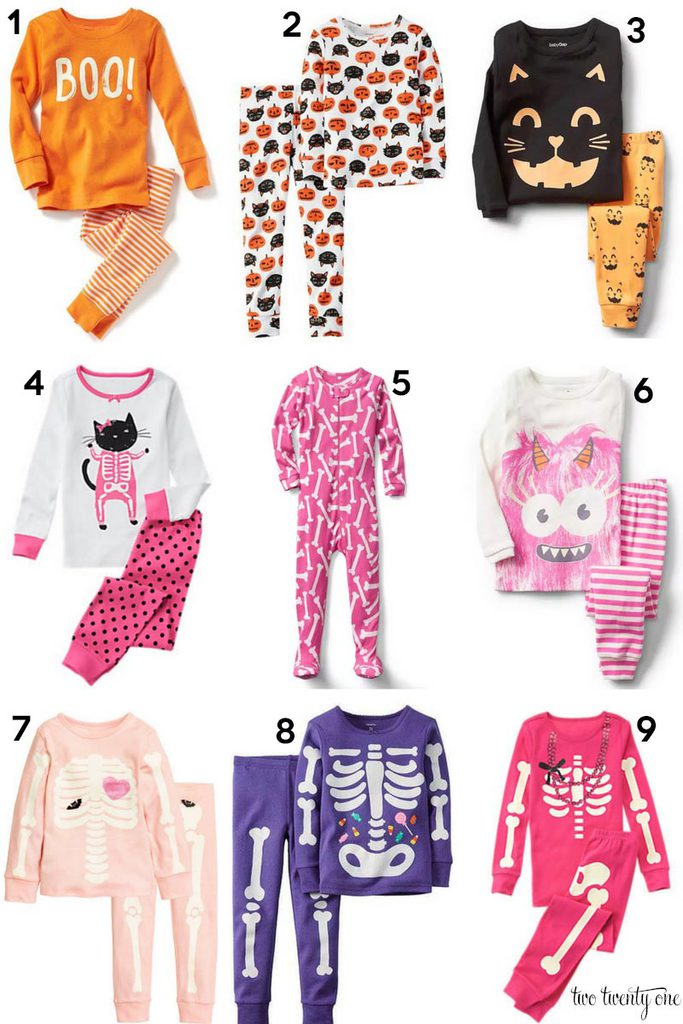 1 / 2 / 3 / 4 / 5 / 6 / 7 / 8 / 9
And let's not forget about Halloween-themed books.
Owen loves Where Is Baby's Pumpkin? I'd also like to add that he "reads" it, mimicking our expressions and all, and it's the most adorable thing ever. If you haven't yet, check out all the Where Is Baby's? books.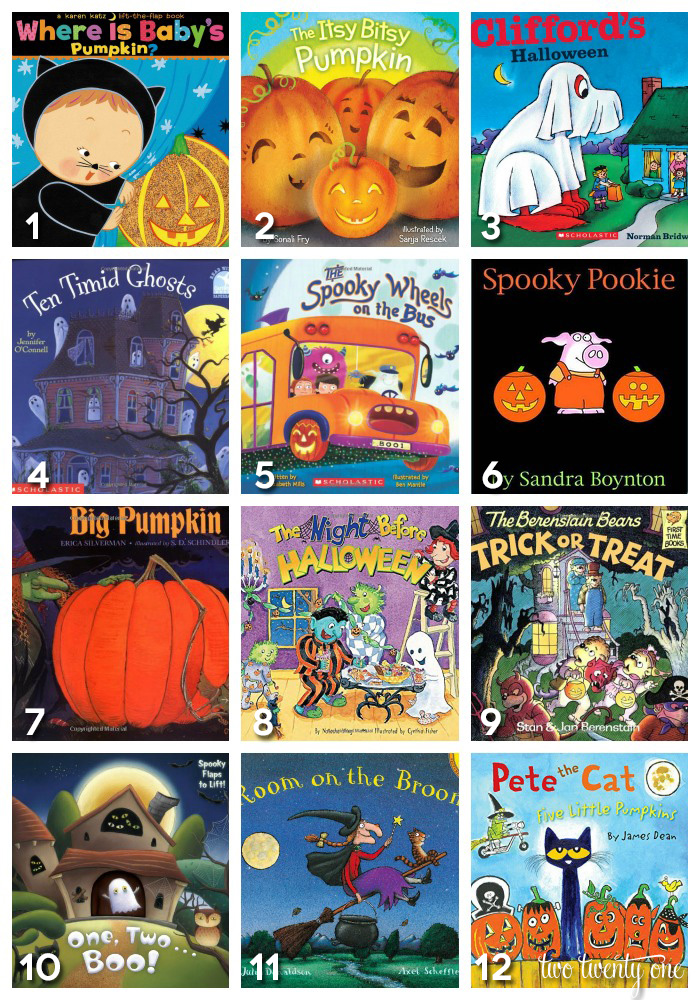 1 / 2 / 3 / 4 / 5 / 6 / 7 / 8 / 9 / 10 / 11 / 12
Owen is a HUGE Little Blue Truck fan, so I had to buy him this Halloween edition. Wanna guess how many times we've read it in the few short weeks that we've had it? I'm guessing 60. I also went ahead and ordered the Christmas edition. I almost immediately regretted that when Owen spotted the book and wanted me to read it to him. Let's just say the book is now hiding in my sock drawer until at least mid-November.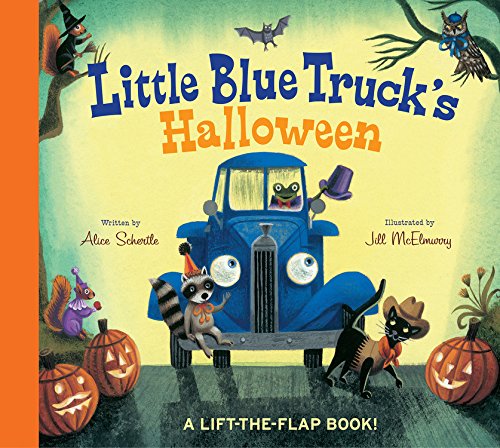 In closing, I posed this question on the two twenty one Facebook page, but I'll post it here in case you missed it:
Tips for getting my kid to wear a Halloween costume other than showing him pictures of kids wearing costumes and simultaneously feeding him M&Ms in an attempt to condition him?
You see, Owen is sort of particular about what he wears. He doesn't like things on his head– no hats, sunglasses, etc. I started showing him photos of children dressed as things he likes: trains, cars, trucks, Daniel Tiger. I'd ask him if he would want to wear those things, and he'd say "no" for every costume. I obviously wanted to make his Halloween costume but I don't want to slave over a costume for him to be all "nope".
This post contains affiliate links.
Funds from affiliates help pay for web hosting, domain registration, email delivery, the occasional bottle of wine, and other fees to keep twotwentyone.net up and running. Thanks for your support! I appreciate it!