Easter Basket Ideas for Toddlers
Easter is just days away, and if you're a last minute person like me, you're scrambling to come up with an Easter basket for your little ones. But fear not, because I'm sharing some Easter basket ideas for toddlers today. And bonus– they're less than $35 each!
I went the more traditional Easter basket route with these ideas so we're starting with round bamboo baskets, green Easter grass, and bright plastic eggs.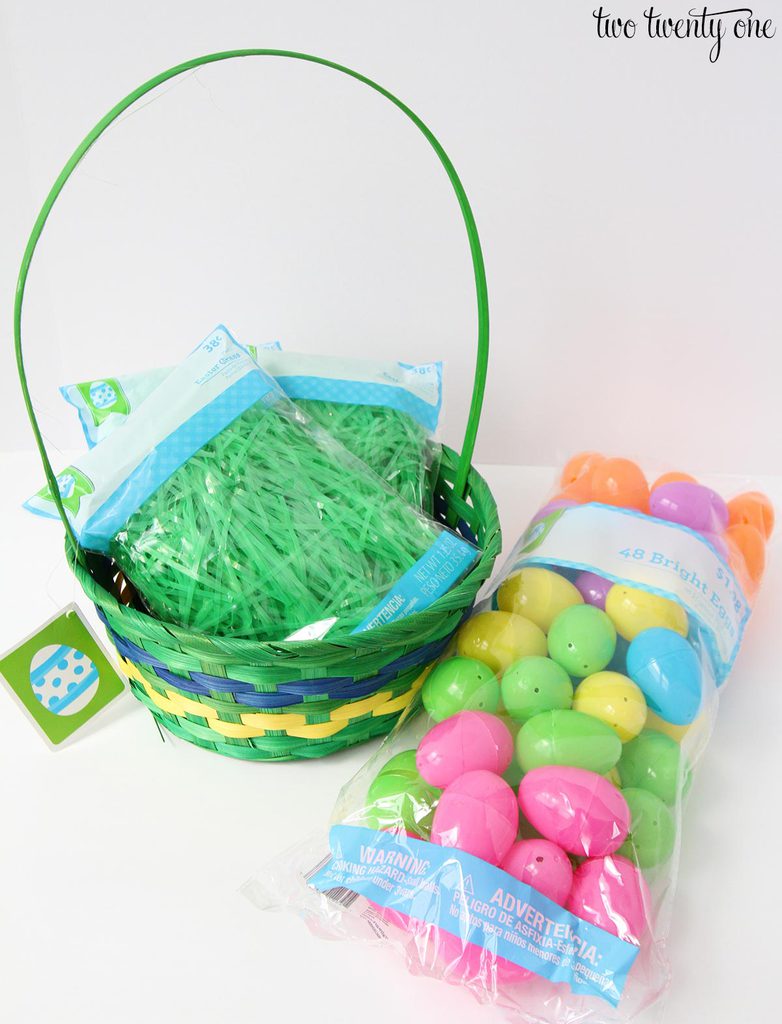 Boy Toddler Easter Basket Idea
For my toddler boy Easter basket, I chose things I knew Owen would love– a pull back car, monster truck t-shirt, glider set, Glove A Bubble, Kinder Joy Eggs, and wooden alien bowling set. I'm really excited for him to try out the Glove A Bubble. Each glove has a re-sealable bag filled with bubble solution. The child puts on the glove, dips it in the bubble bag, and then waves the glove to create bubbles.
I also chose this adorable carrot bat with ball, stickers, a play pack (great for restaurants), saucer shooter, animals, chocolate bunny, balloon car racer, and Reese's Pieces.
After putting the grass into the basket, I started at the back and worked my way forward, putting the taller and bigger things in the back.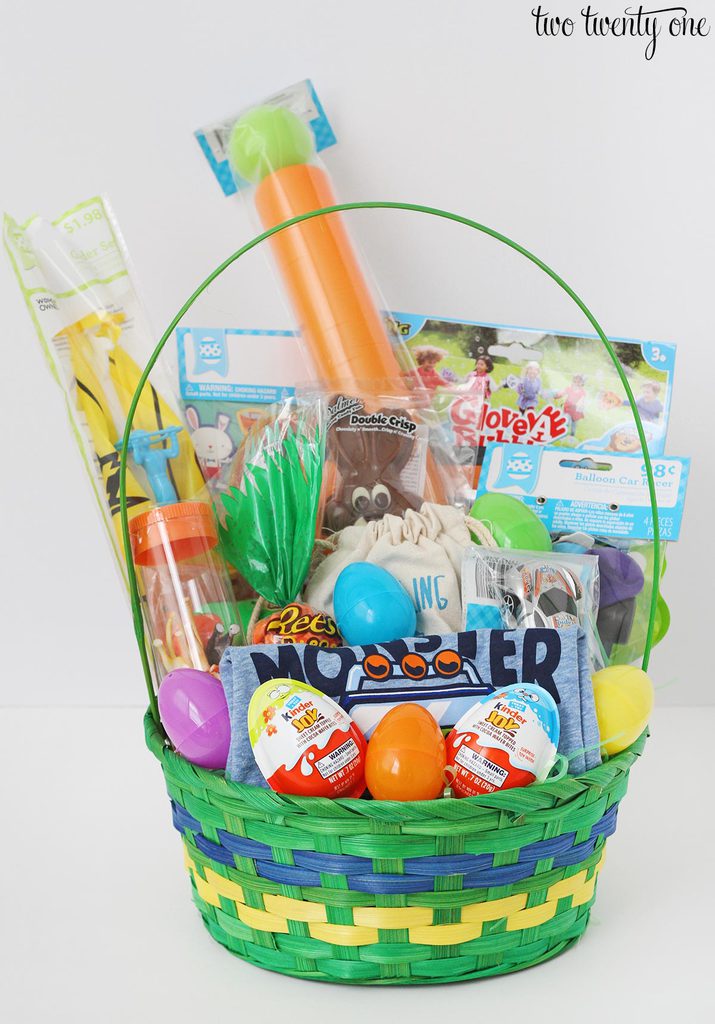 I filled the bright plastic eggs with jelly beans, but you could use any small candy, money, or small toy.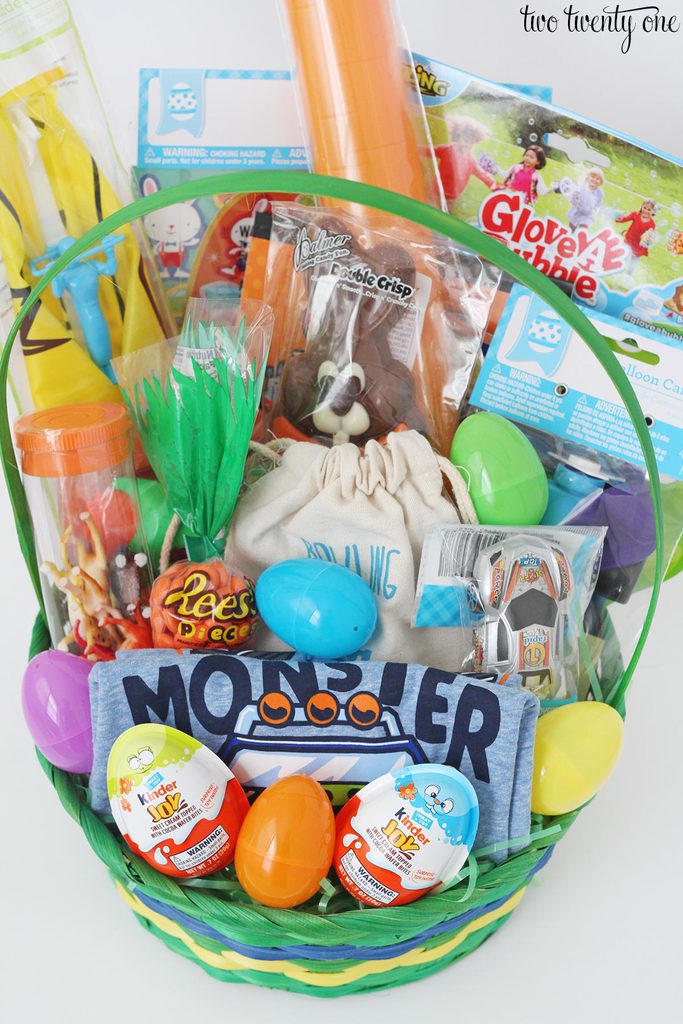 It took me less than 5 minutes to put the Easter basket together. And my boy Easter basket totaled out around $22.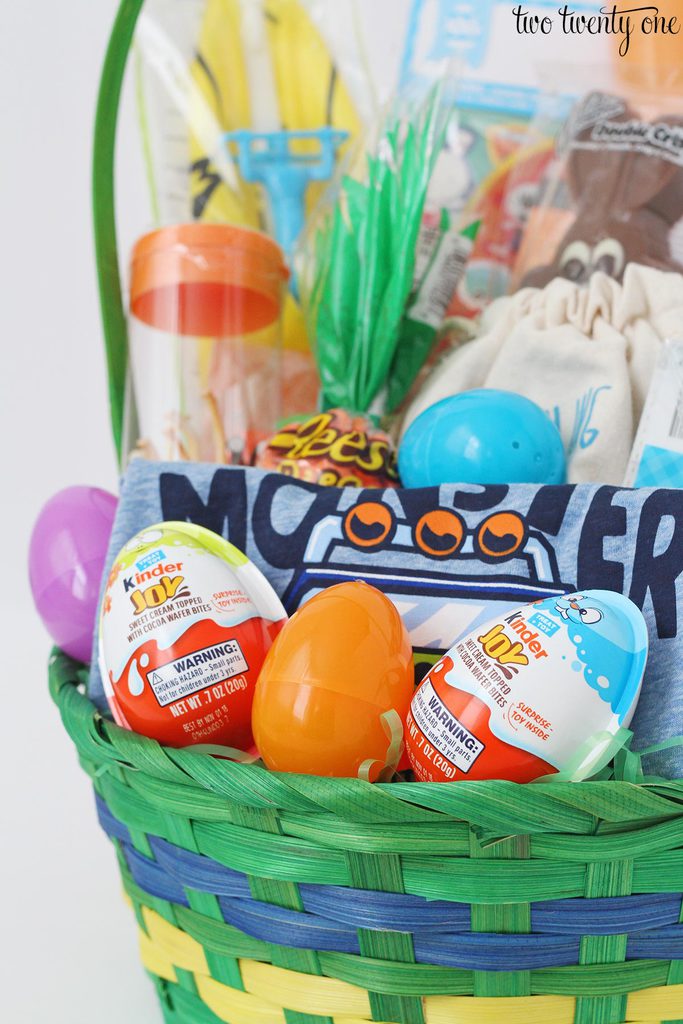 Girl Toddler Easter Basket Idea
Like with the boy-themed basket, all the things I chose for the girl-themed basket are only available at Walmart. Hello, one stop shopping.
For this basket, I chose a unicorn headband, t-shirt, Glove A Bubble, fun dough, magic board (great to keep in the car), and Kinder Joy Eggs.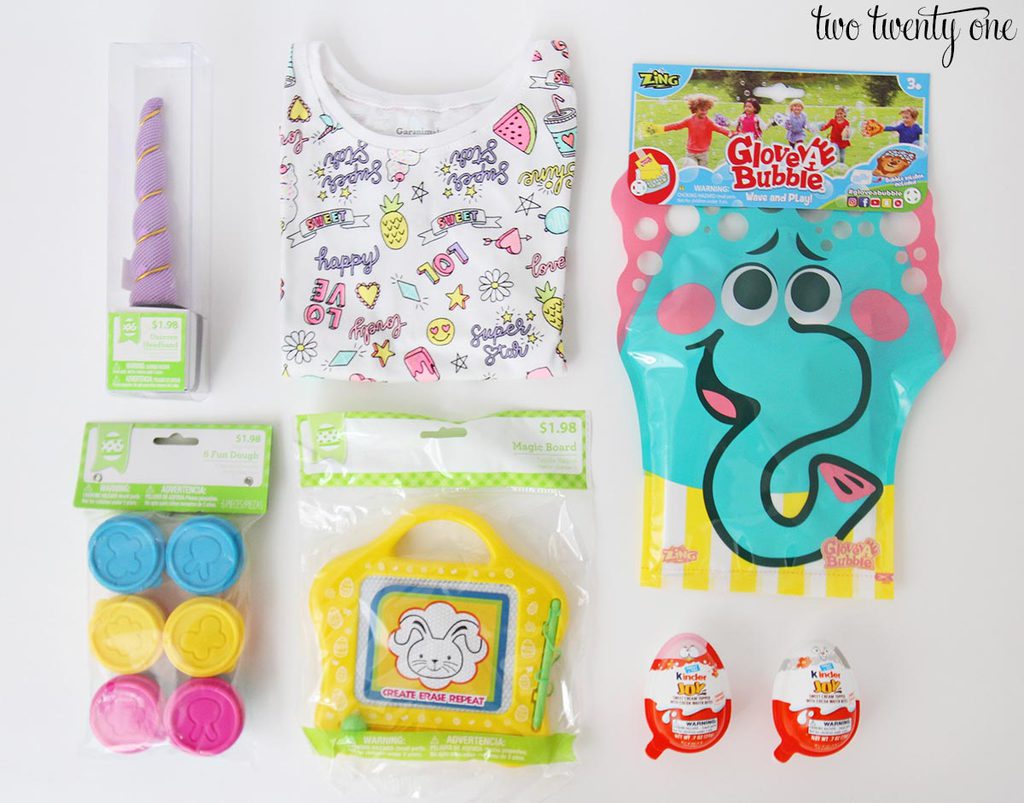 I also picked up some stickers, temporary tattoos, cat hair clips & tattoo set, balloon car racer, racquetball set, Skittles, stretchy animals, and an Easter egg tic tac toe set.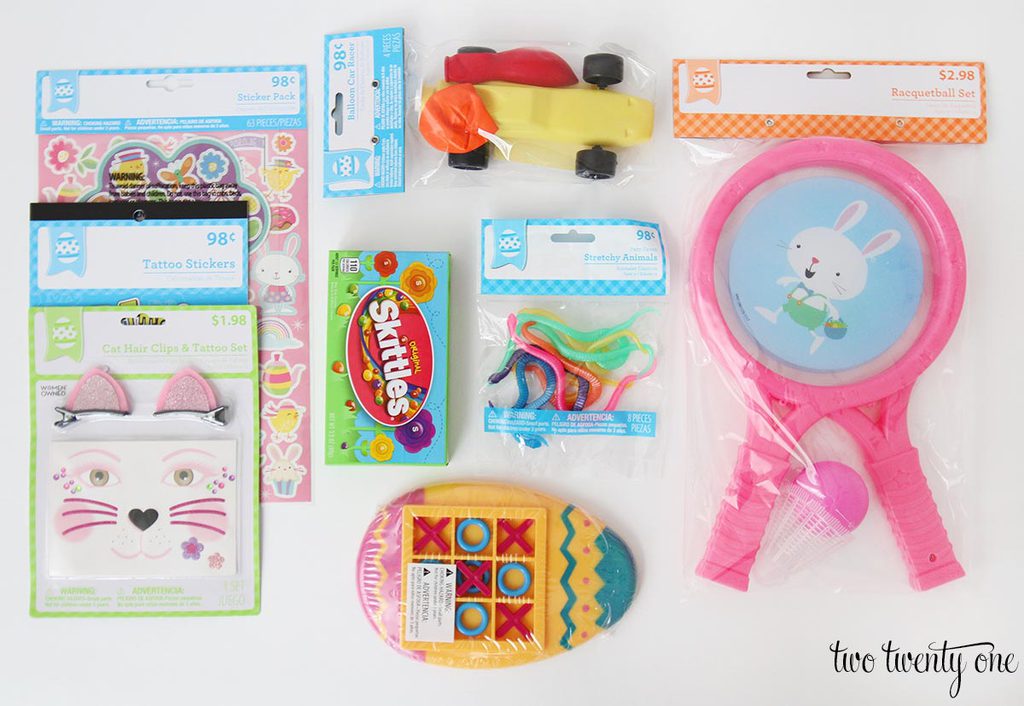 The unicorn horn is probably my favorite– I'm tempted to keep it for myself.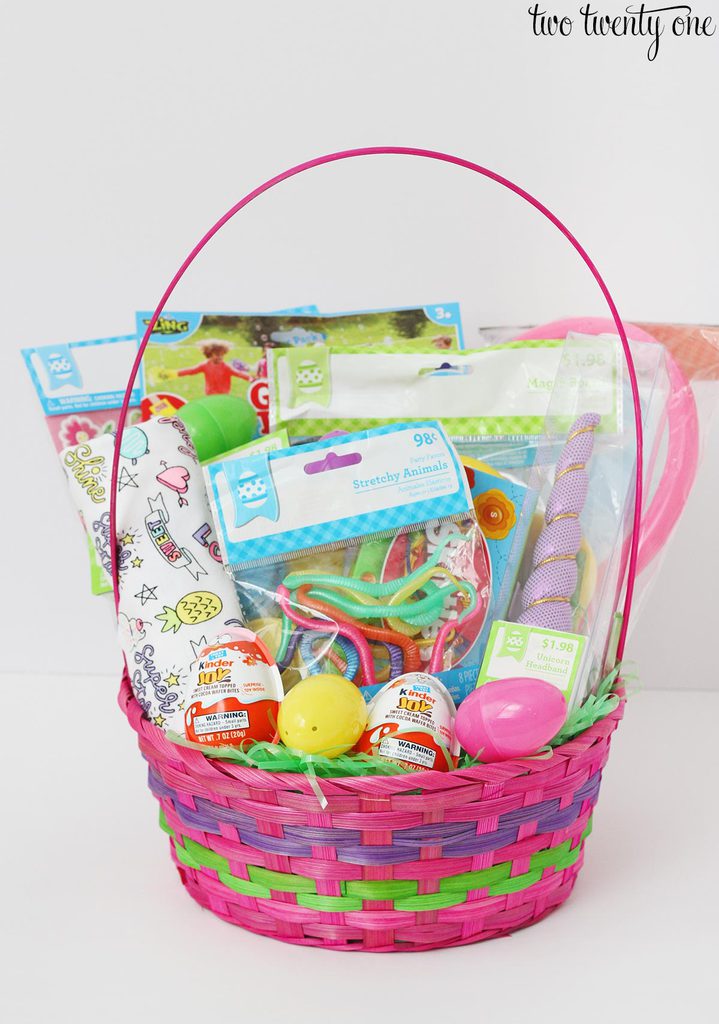 The toddler girl Easter basket came in around $30.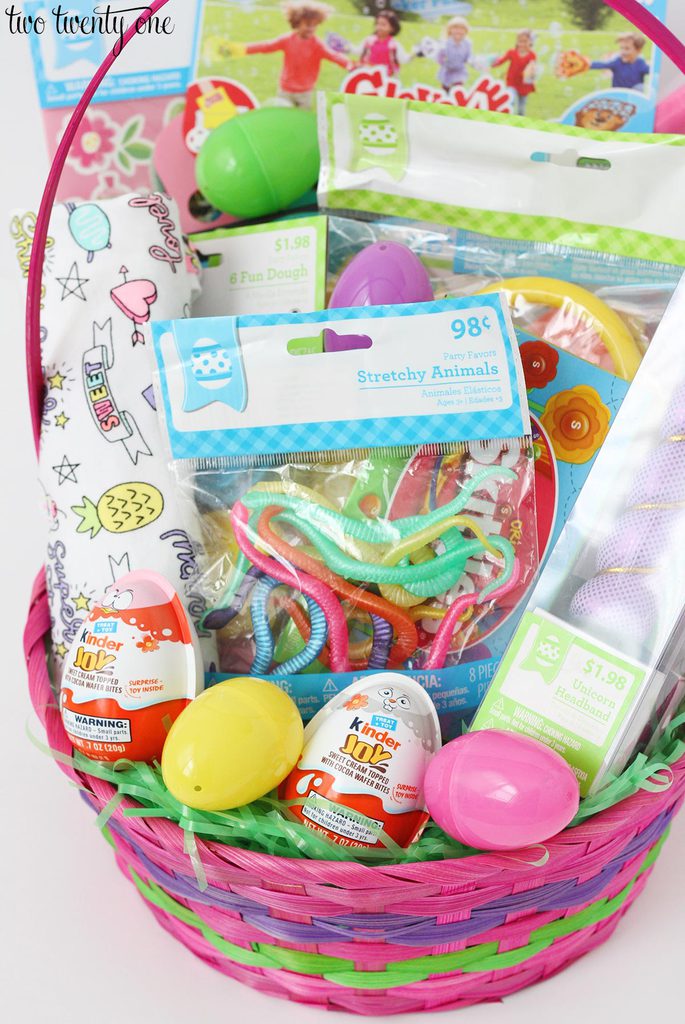 Whether near or far, if you're traveling with your Easter basket, you can wrap it in cellophane to keep things from falling out.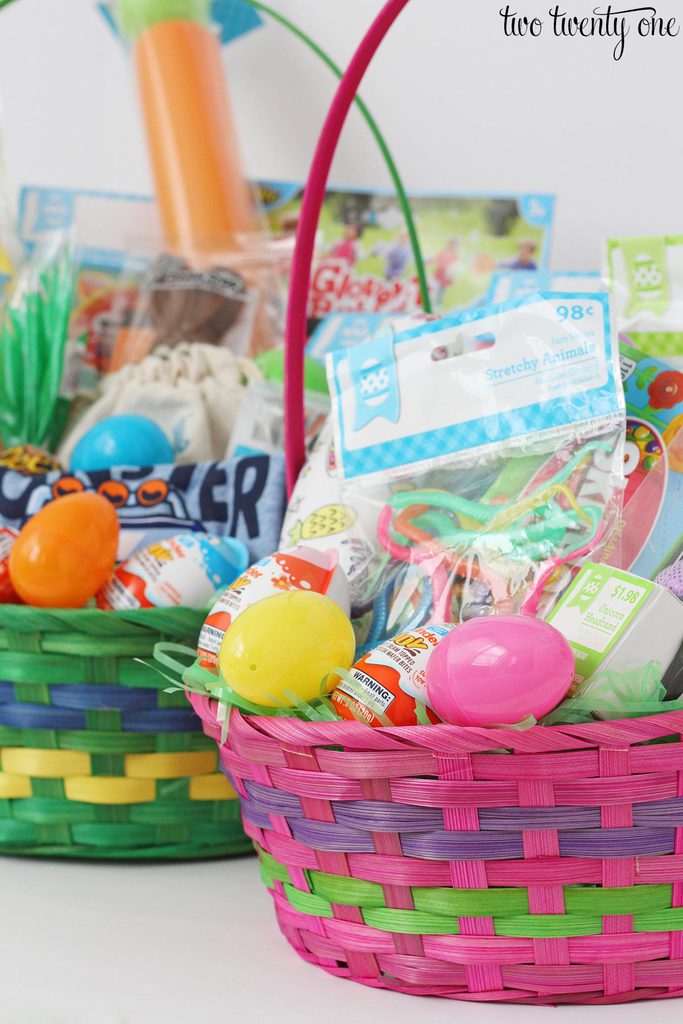 In case you're wondering, the boy basket contains 16 items, other than the basket, grass, and plastic eggs, and the girl basket has 15 items.
And if you're wanting to add a fun printable to your toddler Easter basket, check out this one!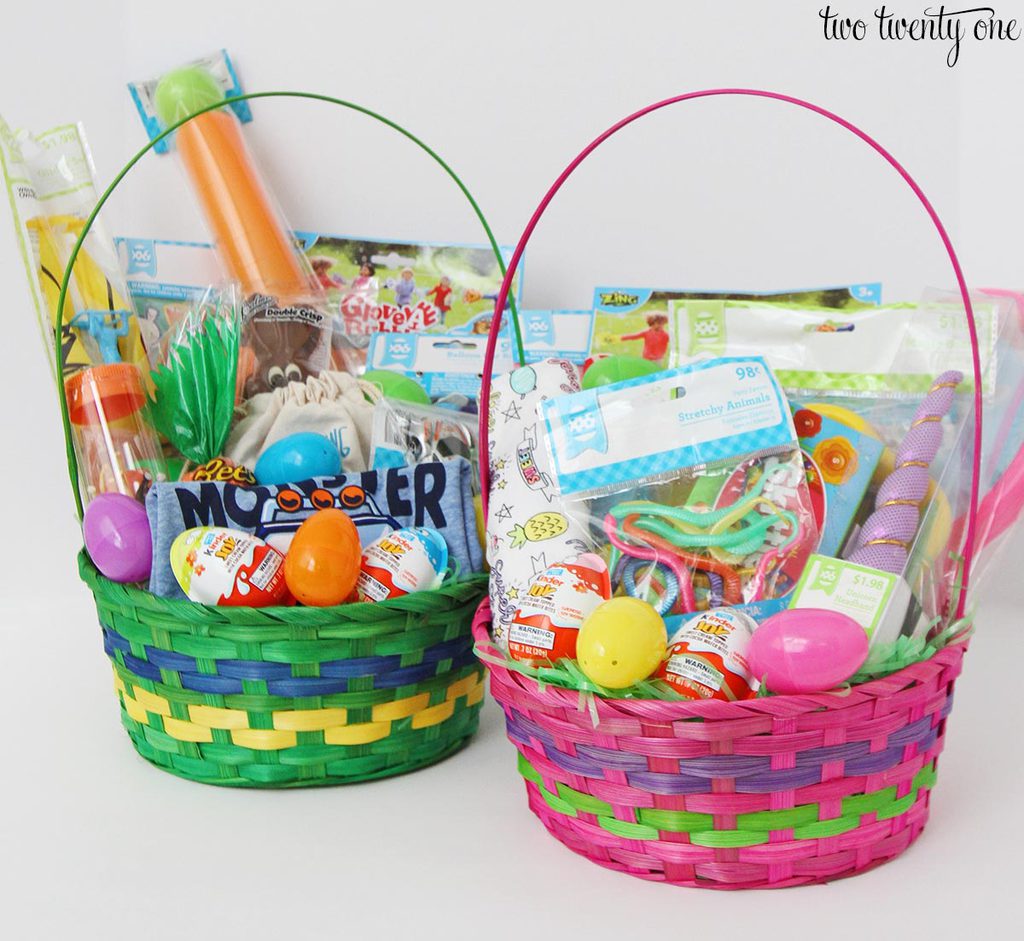 I hope you enjoyed these Easter basket ideas for toddlers! Now go forth and create your budget-friendly toddler Easter basket.