Do you ever have those days where your toddler is absolutely awesome?
That was yesterday for me. It's like a patient nun who loves Goldfish crackers and coloring took over my 23 month-old's body for the day.
He rarely whined. He didn't throw a fit when I didn't open his applesauce with enough haste. He ate his entire breakfast, lunch, and dinner without protest. And I wasn't home at the time, but Brad said he requested to go to bed.
My only complaint is that he made me read the same book five times.
Cross your fingers today is a repeat.
While we're on the topic of toddlers, I'll go ahead and share a toddler snack mix I came up with for Owen.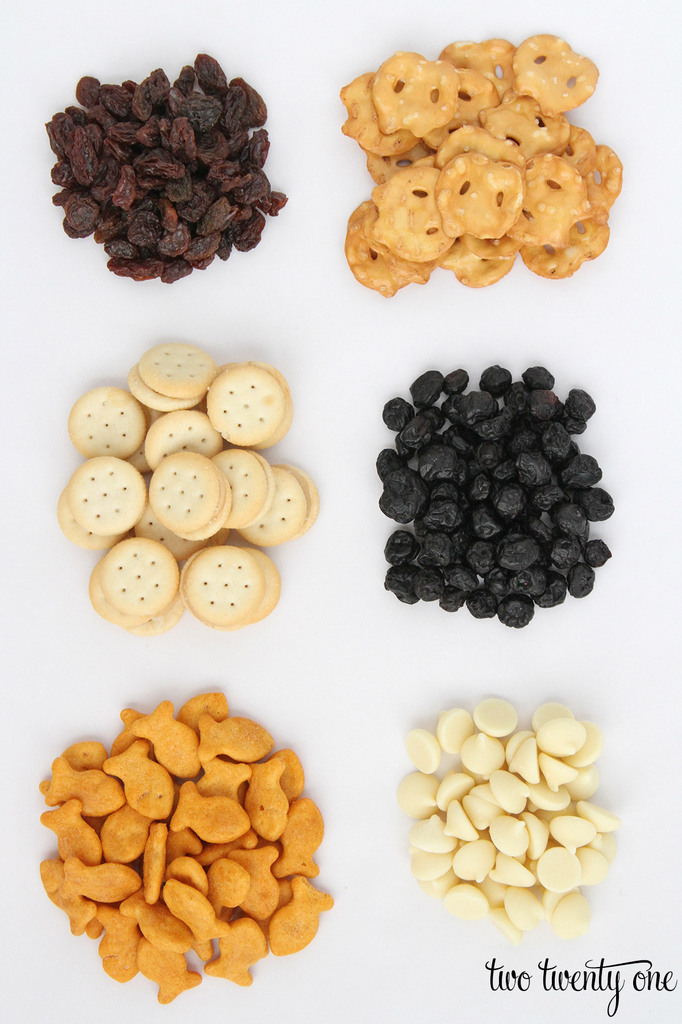 Here's what's in it:
raisins
mini pretzel chips
mini peanut butter sandwich crackers
whole dried blueberries
whole grain Goldfish crackers
white chocolate chips
I don't really measure. Unless you count a handful of this and a handful of that as measuring.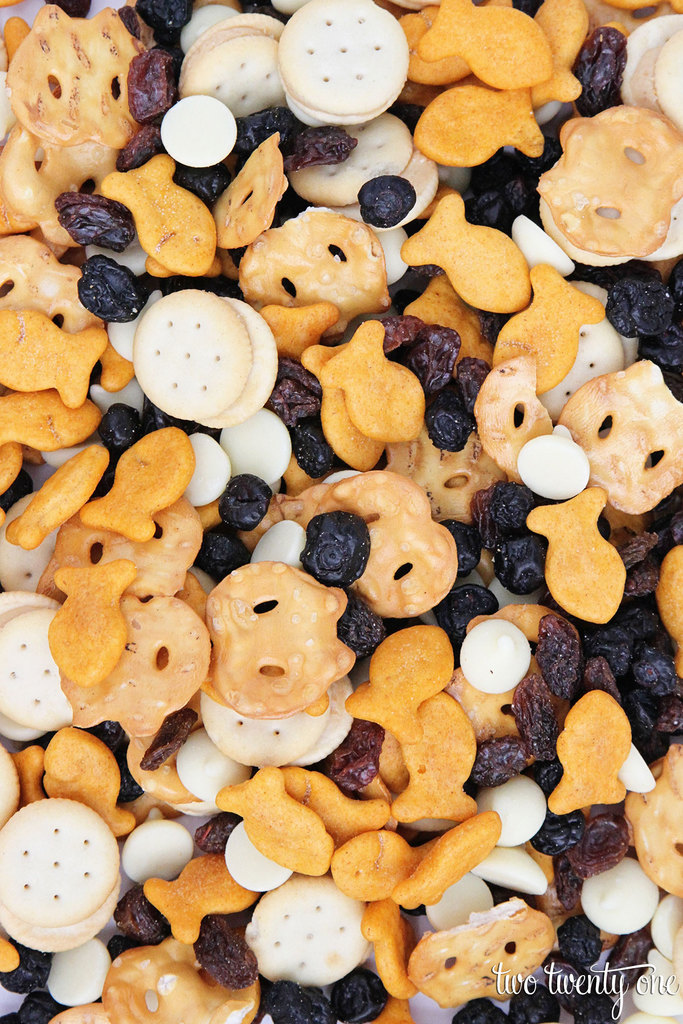 I keep the snack mix in a storage container to maintain the freshness because heaven forbid you give a toddler a stale cracker.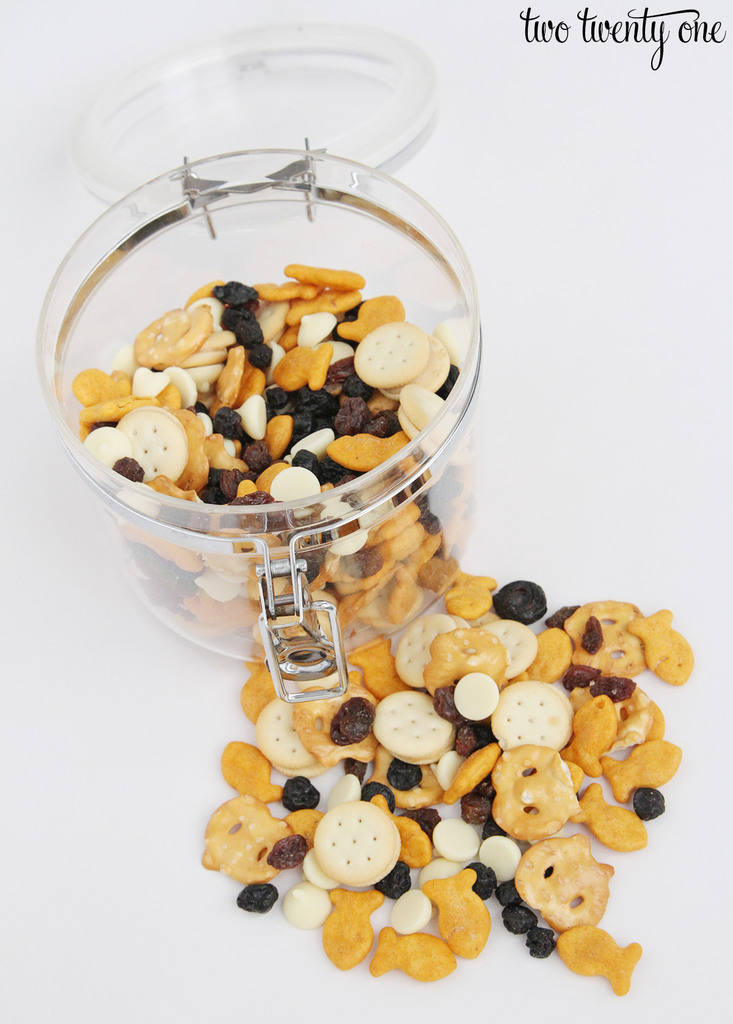 I've partnered up with 8 other bloggers to share some delicious back to school recipes. So make sure you head over to their blogs and check out their tasty creations!

Cranberry Almond Energy Bites by Mom Endeavors
Cinnamon Apple Fries by See Vanessa Craft
Cinnamon Raisin Granola by A Night Owl Blog
Homemade Cherry Pie Larabars by Spaceships & Lasberbeams
Ruler Sugar Cookies by Ashlee Marie
Protein Packed Rice Cakes by Mommy Hates Cooking
Snack Mix by Two Twenty One
Apple Nachos by Happiness is Homemade
Peanut Butter Apple Flower by Printable Crush