Today I'm jetting off to Atlanta for the Haven blog conference, which is geared toward home and DIY bloggers. I joke that when I'm there I'm amongst 'my people'. Blogging is a weird monster so it's nice being around and talking with people who get you and get what you do. I'm sure I'll be posting stuff on Snapchat (chelsea221blog).
I thought I'd treat you to a new edition of I'm Lovin', which I'm thinking of renaming. Leave any suggestions in the comment section.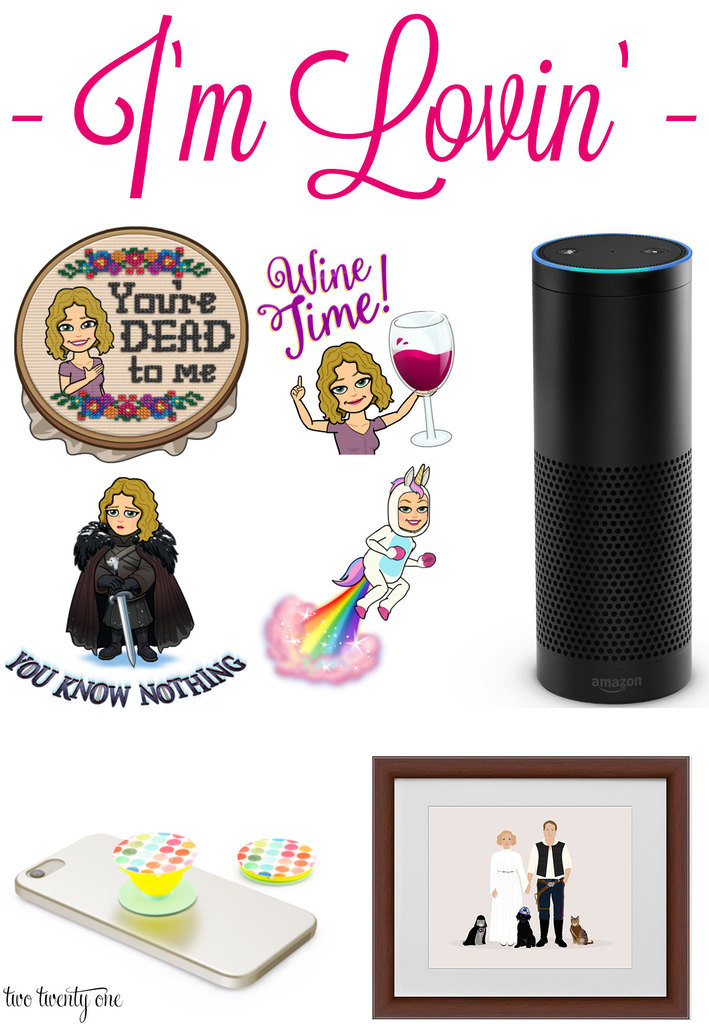 1. PopSockets
I had no clue PopSockets existed until I saw my cousin, Melissa, using one. What is it? A PopSocket is a "phone grip and phone stand that expands and collapses using an accordion mechanism." It basically helps you grip your phone better. I can tell you that after getting one and using it for the past couple months, I'll never go back to using my phone without it. It also to keep me from dropping my phone when I'm carrying it in my hand.
If you're interested in getting a PopSocket, use this link to get $2 off.
I got two designs offered by PopSocket, and I designed my own with a photo of my peonies (seriously, are you surprised?). I will say that the white accordion and platform aren't a bright white and the yellow accordion is more of a neon yellow with a hint of green. Just letting you know in case that would bother you. Also, I've been using my PopSocket for a couple months and it hasn't fallen off.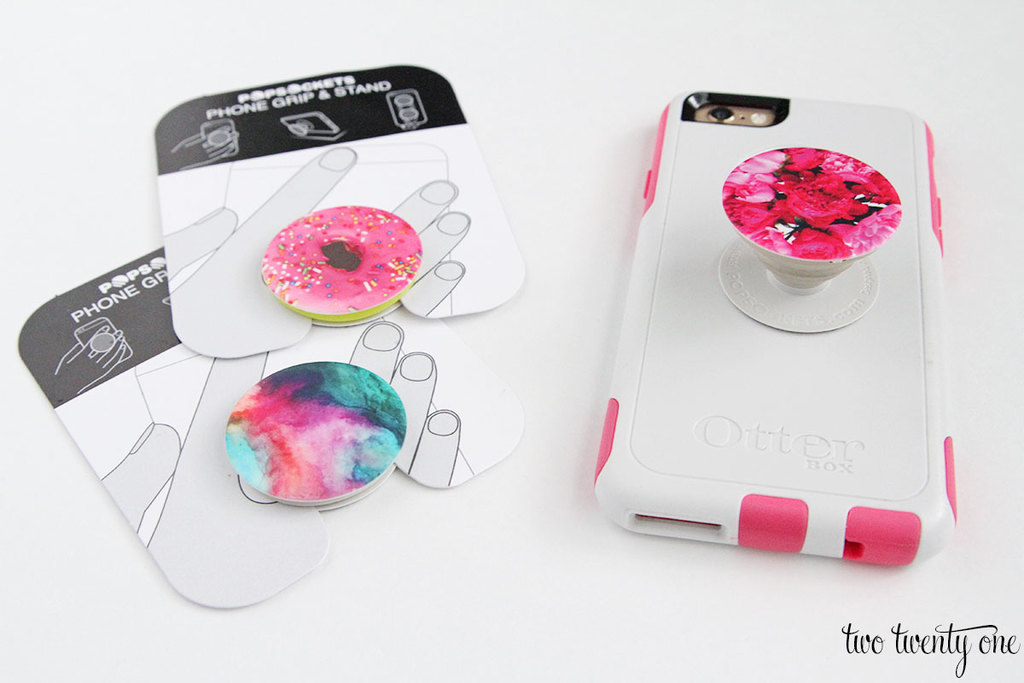 2a. Echo
I've been eyeing an Echo for a while, so when it went on sale on Prime Day for $130 I took it as a sign. I texted Brad and mentioned the price. A few hours later I texted him and asked if I should pull the trigger. His reply? "Already bought it." Hah!
If you follow me on snapchat (chelsea221blog) you've probably seen me showing some of the cool things we can do with the Echo. The Echo connects to the Alexa Voice System to complete all the functions.
What's so great about it? Here's some of the things it can do:
• play music … I can say, "Alexa, play Adele" and it'll start playing Adele.
• turns lights on and off (you have to buy a smart plug), even when you aren't home.
• controls switches, thermostats, door locks
• answers random questions
• provides sports scores and schedules, gives info on local businesses, movie times, etc.
• reads audible books and the news
• sets timers and alarms
• add items to your shopping list … you download the Alexa app, which contains the shopping list.
• link to your Google calendar
Seriously, it's like having a personal assistant.
2b. Echo Dot
If you don't need a higher-quality speaker, grab an Echo Dot for the fraction of the price of the Echo. We have a Dot in our bedroom and use it just like the Echo. And while it can play music, it just doesn't sound very good. If you're interested in getting the smart plug for lamps, check out the bundles– like a Dot + smart plug.
3. Bitmojis
I was all excited about this until Instagram had to ripoff from Snapchat. (What is it with Facebook and all its subsidiaries being a-holes?) Anyway, I designed my bitmoji, which is your own personal emoji, the other night, and I freaking love it. All you have to do is download the Bitmoji app, design your bitmoji, and activate it on your phone keyboard.
Bitmoji is linked to Snapchat so you can insert them into your snaps. But I especially like them for texting, as you can see.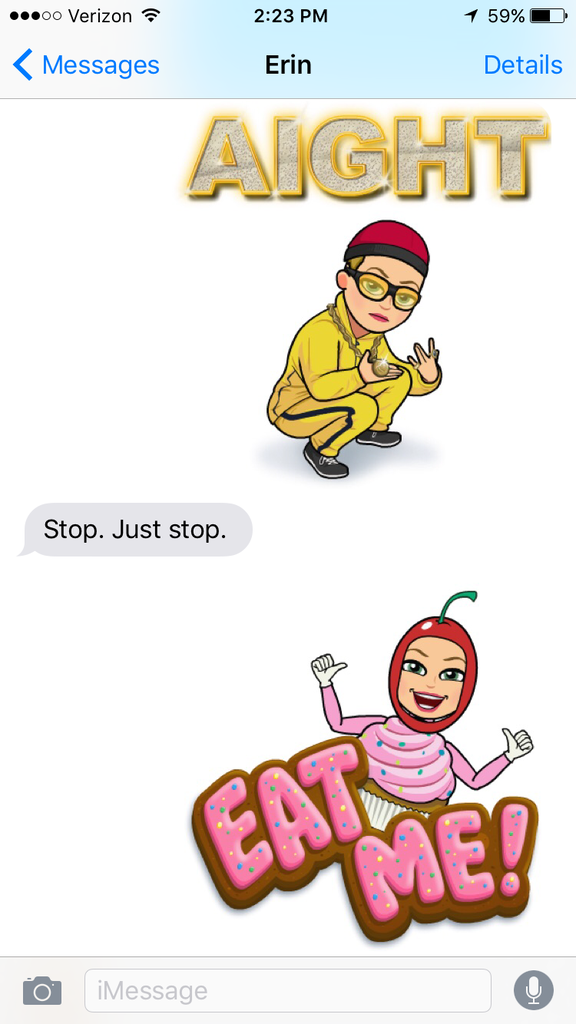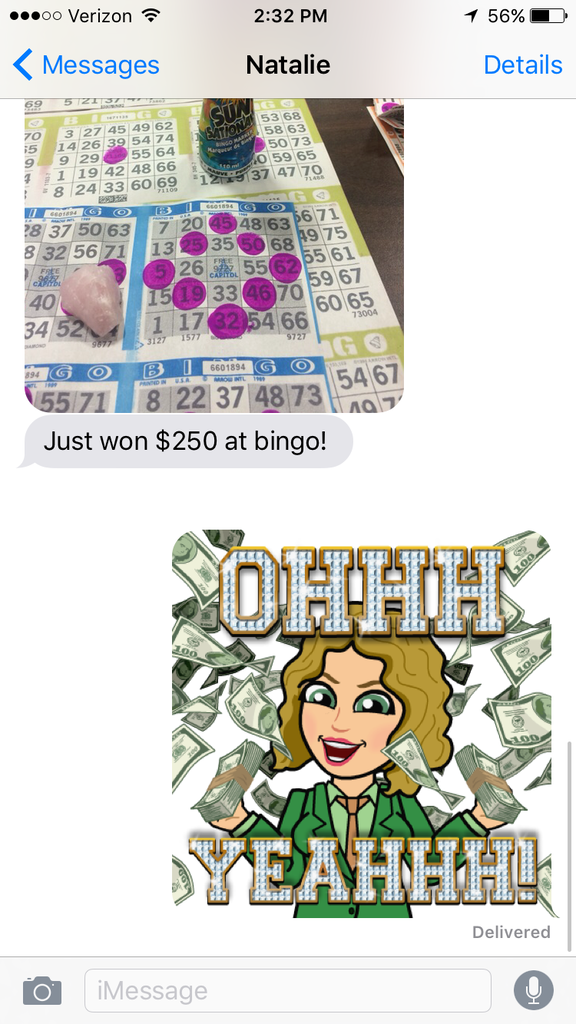 4. Custom Portraits
When I was thinking of a wedding gift for my brother-in-law and new sister-in-law, I thought it would be cool to get them an illustrated family portrait. While perusing Etsy, I came across this shop that offers regular illustrated family portraits AND Star Wars themed illustrated family portraits. I basically lost my mind. You see, my BIL is a huge Star Wars fan, and I knew he'd LOVE it. And he did.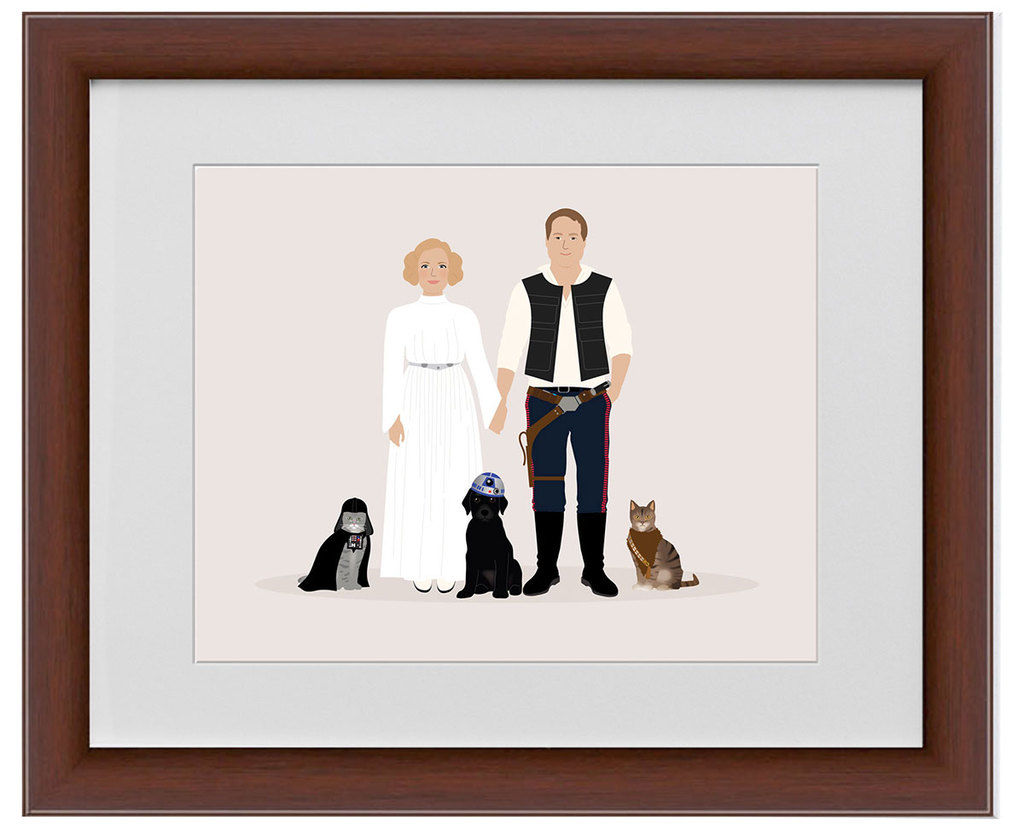 This post contains affiliate links.
Funds from affiliates help pay for web hosting, domain registration, email delivery, the occasional bottle of wine, and other fees to keep twotwentyone.net up and running. Thanks for your support! I appreciate it!