Remember how I hit it up the Highway 40 yard sale with my BFF last year? Well, I did it again. But this time I dragged Brad along with me, braving the rain and mud. We started kind of late, but the rain worked in our favor in that aspect because not a lot of people were out. But the rain also deterred some people from opening their sales.
Our first stop was at my favorite lady's set up because she had some great treasures last year. She didn't disappoint this year. I picked up four blue ball mason jars. I've never seen jars like the two large blue Ball mason jars before so I had to snatch two of them. The lady said they're hard to find, which probably explains the $8 each price tag. But I was fine with that because, like I said, I've never seen that size of Ball mason jar before. She sold me the two medium size jars for $3 each. I picked up the small jar at an indoor antique and farmers market for $2.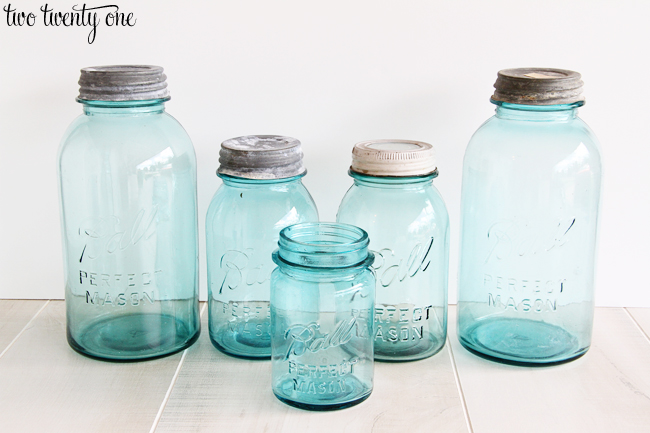 I love using these as vases because any color of flower looks great in them.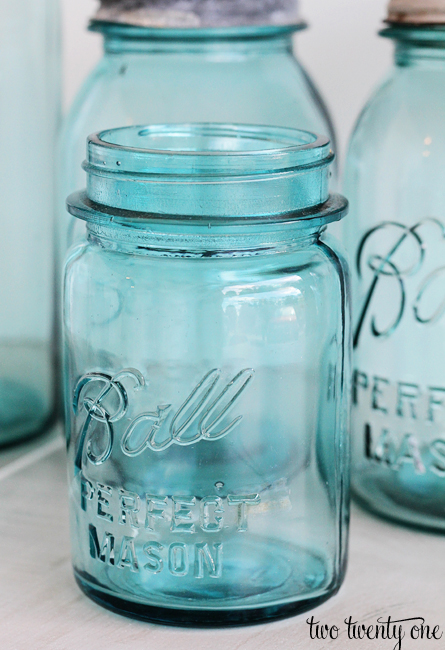 I also grabbed three clear Ball mason jars at the antique and farmers market for $2 each. I plan to use them in my home office/craft room for storage.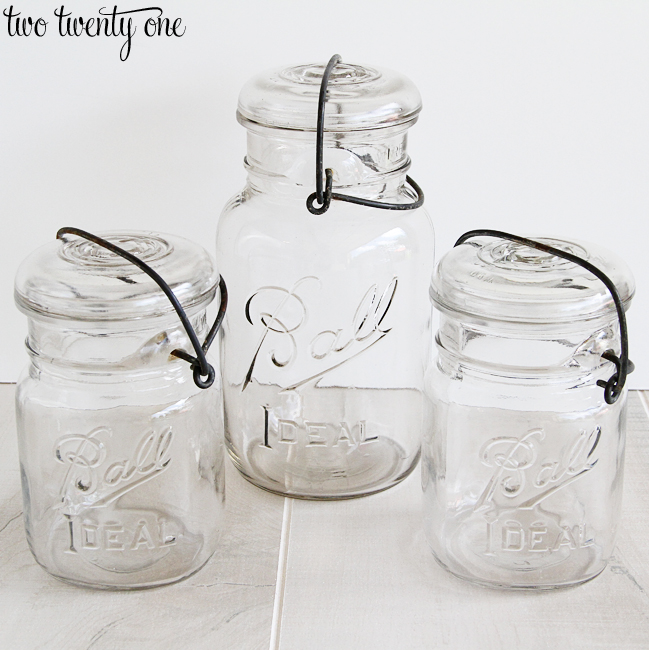 These vintage Pyrex bowls were at my favorite lady's place. She saw me eyeing them and said she'd make me a deal. They were marked $20 for the set, but she sold them to me for $15. I'm already madly in love with the pink bowl.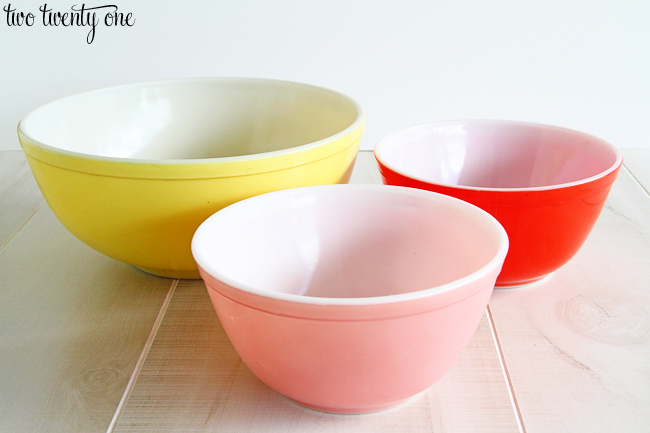 That sums up my treasures.
Now, onto a story that is completely unrelated to the highway 40 sale:
Later Saturday evening, after returning from yard sale-ing, I made a quick to the grocery store. On my way home I saw something in the road just inside the center turn lane. As I got closer I saw that it was a turtle. A big snapping turtle. It wasn't even half way finished crossing the road, and I couldn't let it get hit. So I spun around, positioned myself in the turn lane, turned on my hazards, and took a photo on my phone. Duh. What else was I supposed to do?
 As I was in the center turn lane a few other cars passed me from the opposite direction. I saw one lady look at the turtle and mouth "OH MY GOSH!" She ended up turning around and coming back to help me. By the time the lady came back the turtle had made its way into the other lane of traffic so I moved my car into the lane and put on my hazards. She parked ahead of the turtle and me and got out of her car. So I got out of my car. This was probably a mistake because the turtle freaked out and attempted to go back in its shell. The lady grabbed some Frisbees out of her car, and we attempted to scoop the turtle out of the road. This didn't work very well because this sucker was at least 10 pounds. At least. We ended up getting the turtle into the grass on the side of the road but the silly thing turned itself around and faced the road. We kept saying we needed a man and ended up flagging down a man who was out on a walk with his wife. He got the turtle latch onto a Frisbee and he drug it a few feet into the grass, facing a field instead of the road.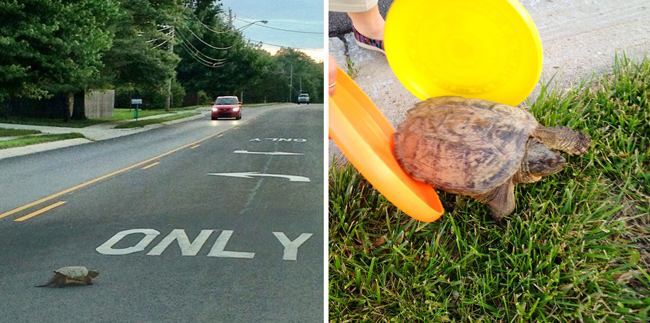 So there you have it, the heroic story of how I saved a turtle from vehicular manslaughter.
Have you ever hit up the Highway 40 sale?
Do you have an obsession with vintage Ball mason jars and Pyrex?
Have you ever saved a turtle's life?