Succulent Planter Ideas for a Table Setting
This post is sponsored by Better Homes & Gardens at Walmart. All opinions are my own.
Today I'm sharing a couple quick and easy succulent planter ideas. These are perfect for a casual table setting, wedding or baby shower, or you can even make them to give as gifts.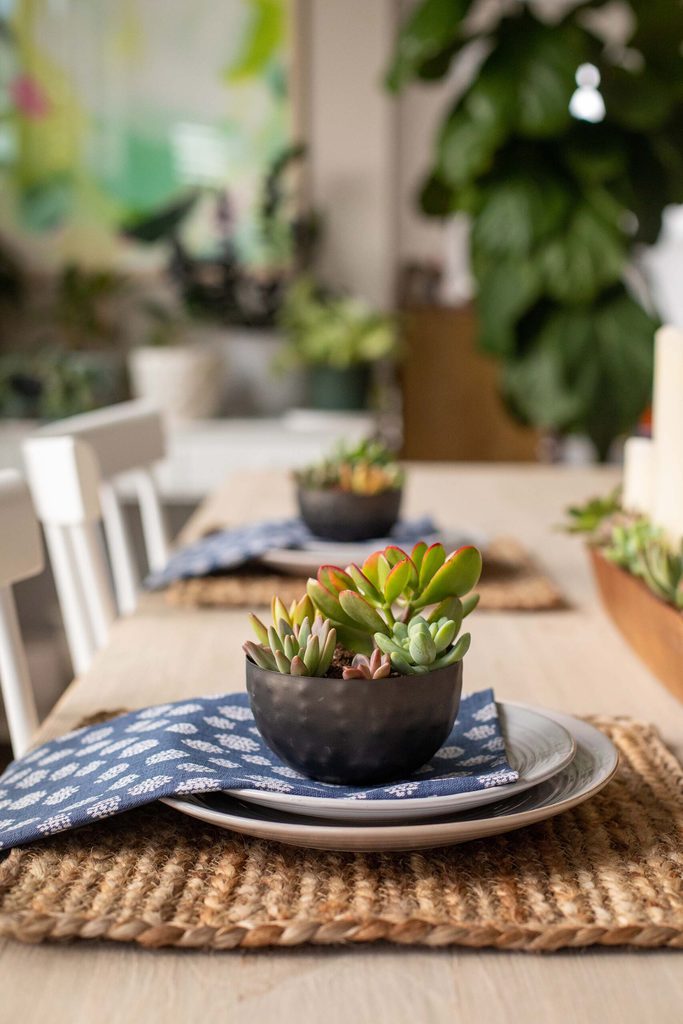 DIY Succulent Place Setting
Let's start with a quick and easy succulent planter place setting. These little planters are great because they count as table decor and dinner or shower guests can take them home. Who doesn't love double duty? And these would make perfect teacher gifts.
Step 1: Harvest succulents from your outdoor planters. If you don't grow your own, you can buy some from a garden center, nursery, or home improvement store. I stepped onto our back deck and got to clipping.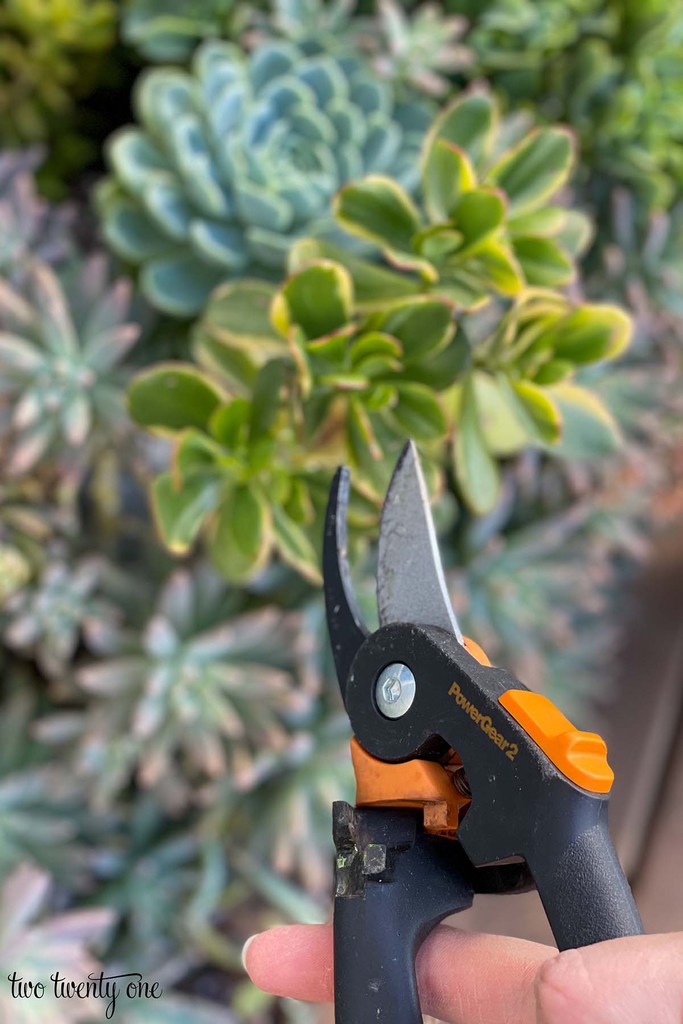 Step 2: Fill a small bowl halfway with pea gravel. I used hammered metal serving dip bowls. They're the perfect size for small succulent planters.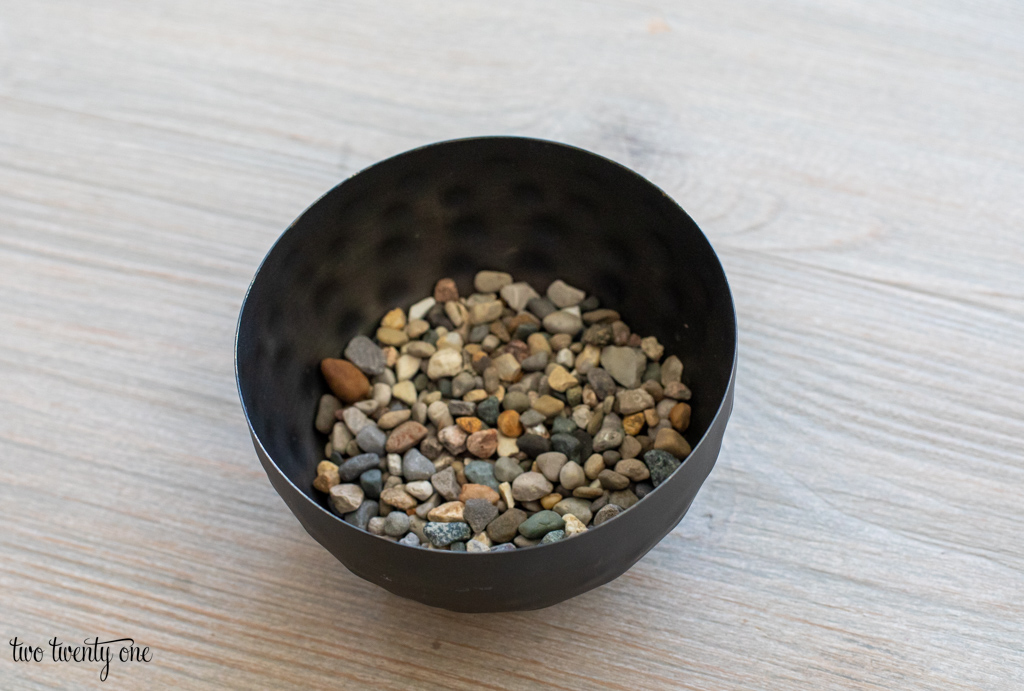 Step 3: Add potting mix on top of the pea gravel. This will provide drainage since the bowls don't have drainage holes.
Step 4: Trim the succulent cutting. Remove the leaves on the bottom of the stem.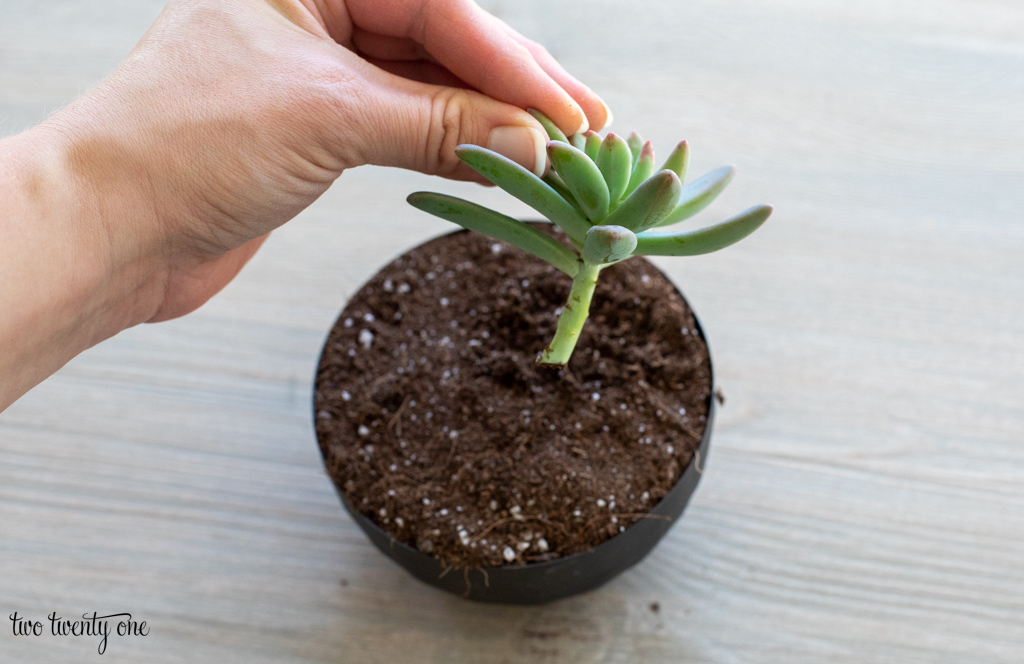 Step 5: Insert the succulent into the soil. Repeat until the planter is filled, but allow some space for the succulents to grow.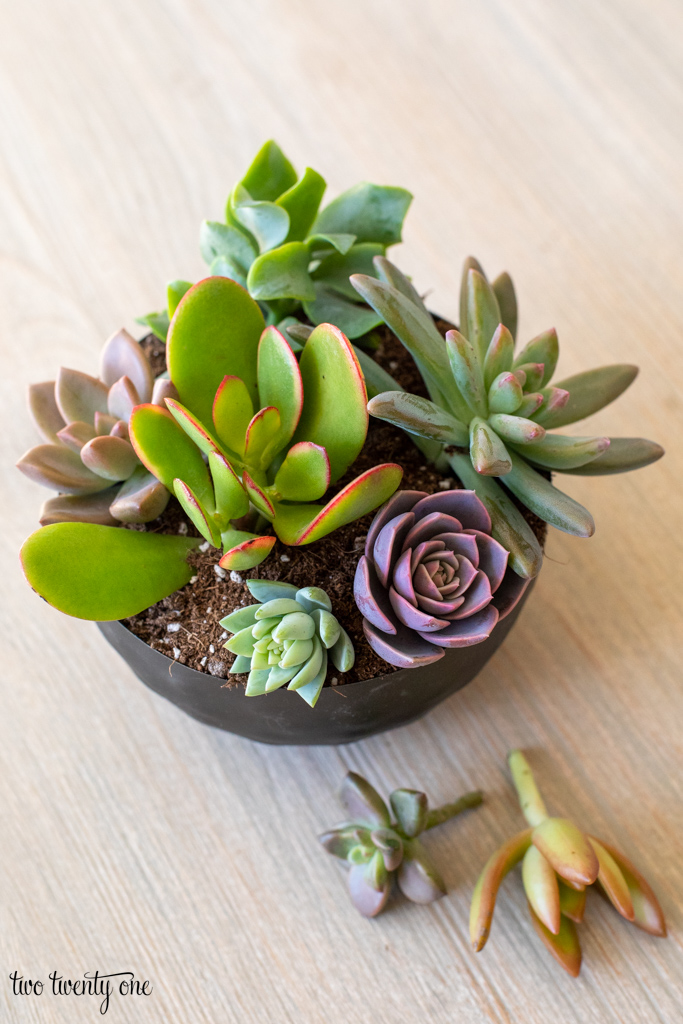 Succulent & Candles Centerpiece
For the main table centerpiece, I wanted it to be simple and compact. Something that's easy to move out of the way if needed. I did a larger centerpiece, but you can definitely make it on a smaller scale.
Step 1: Grab a large vessel like this acacia wood serving platter.
Step 2: Add candles to the center of the platter. I used seven flameless LED motion flame pillar candles in various sizes. These are great if you have kids– no risk of anyone getting burnt.
Step 3: Add succulent clippings around the candles. Vary the colors, shapes, and sizes.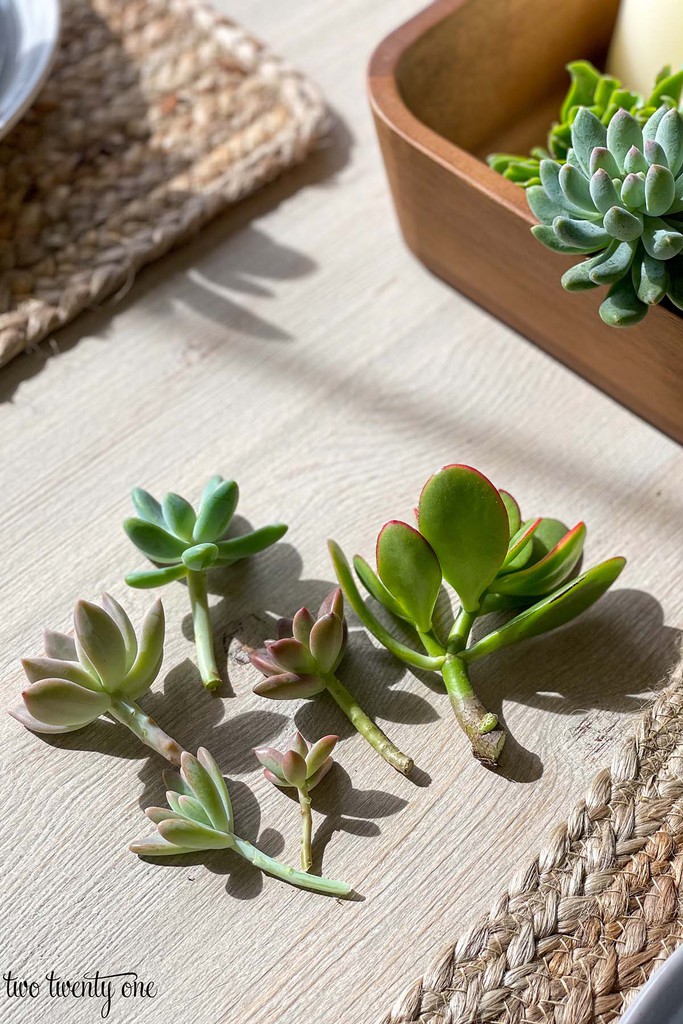 The cuttings can survive up to 1-3 months. But after a few days, I'll put the succulents in soil so they can start to root and grow.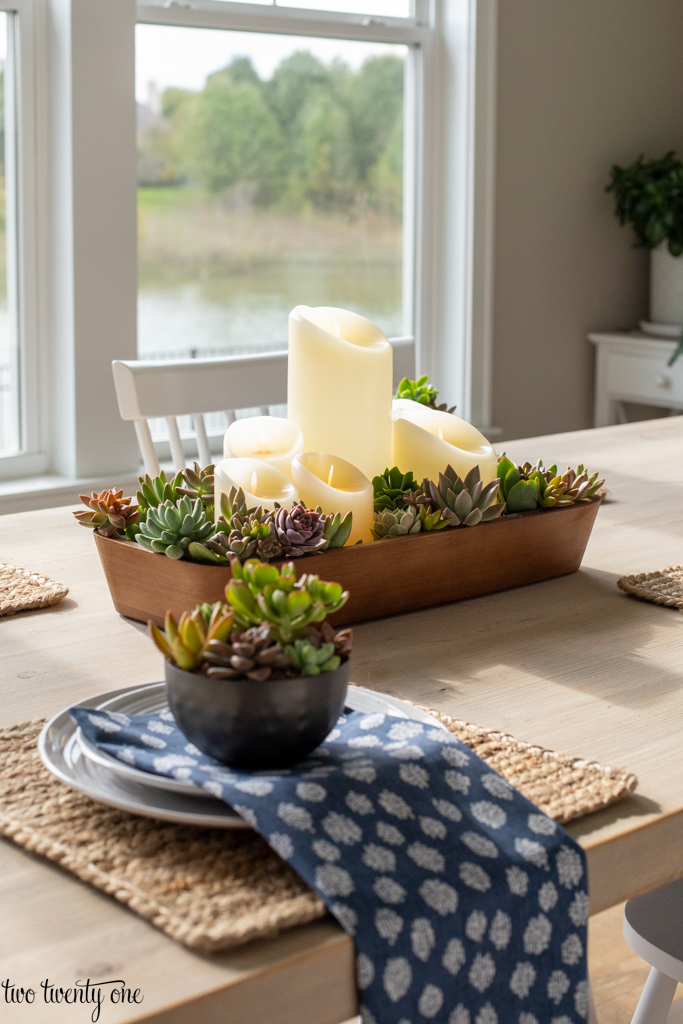 DIY Fabric Napkins
Can't find the perfect napkins? Make them! You don't even need a sewing machine. Just some fabric, an iron, scissors, and fabric adhesive. I used this lovely blue dot fabric from Better Homes & Gardens at Walmart.
Step 1: Use an existing napkin as a template or cut fabric into 20-inch by 20-inch squares.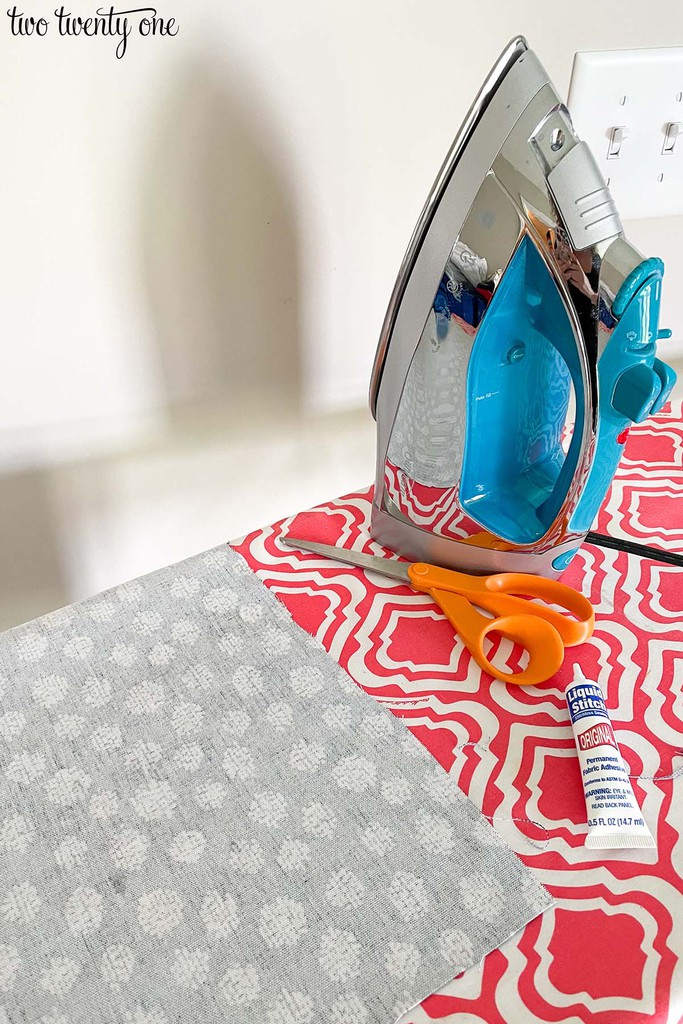 Step 2: Fold 1/2 inch of fabric along the edges. Press the edges down with the iron.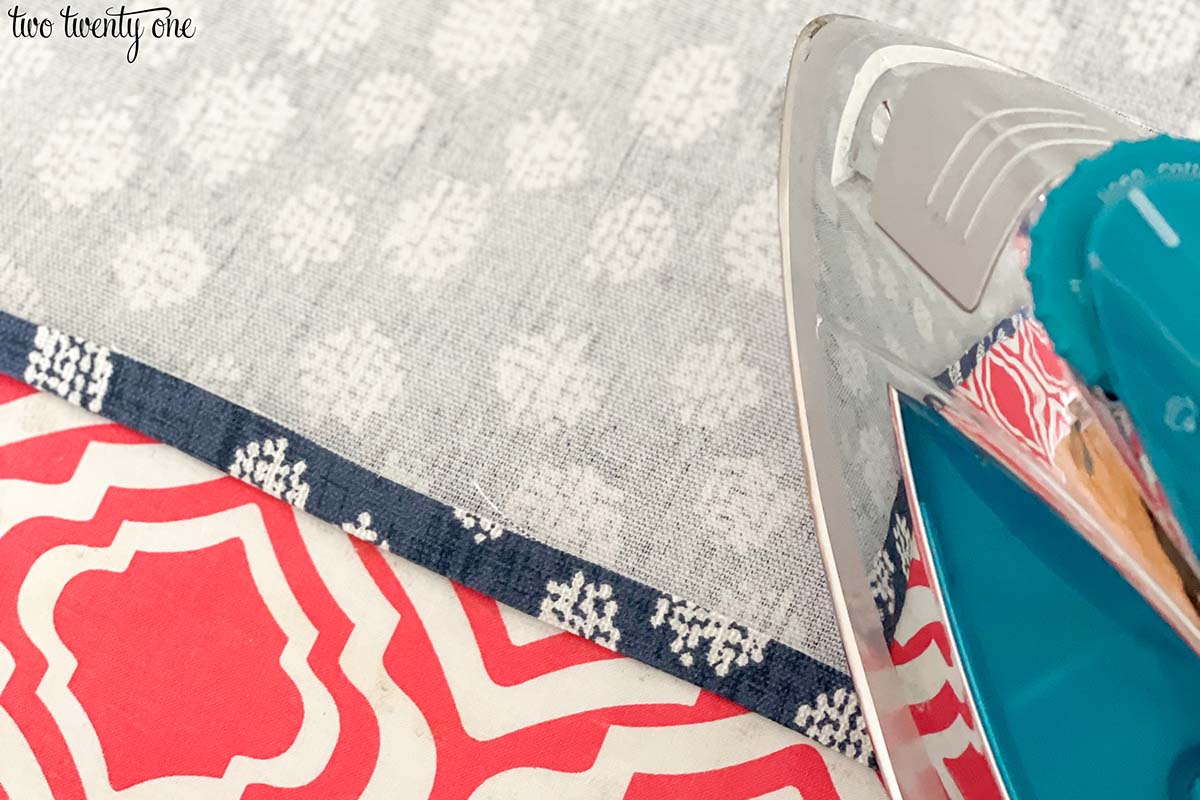 Step 3: Run a line of fabric adhesive along the fabric under the fold.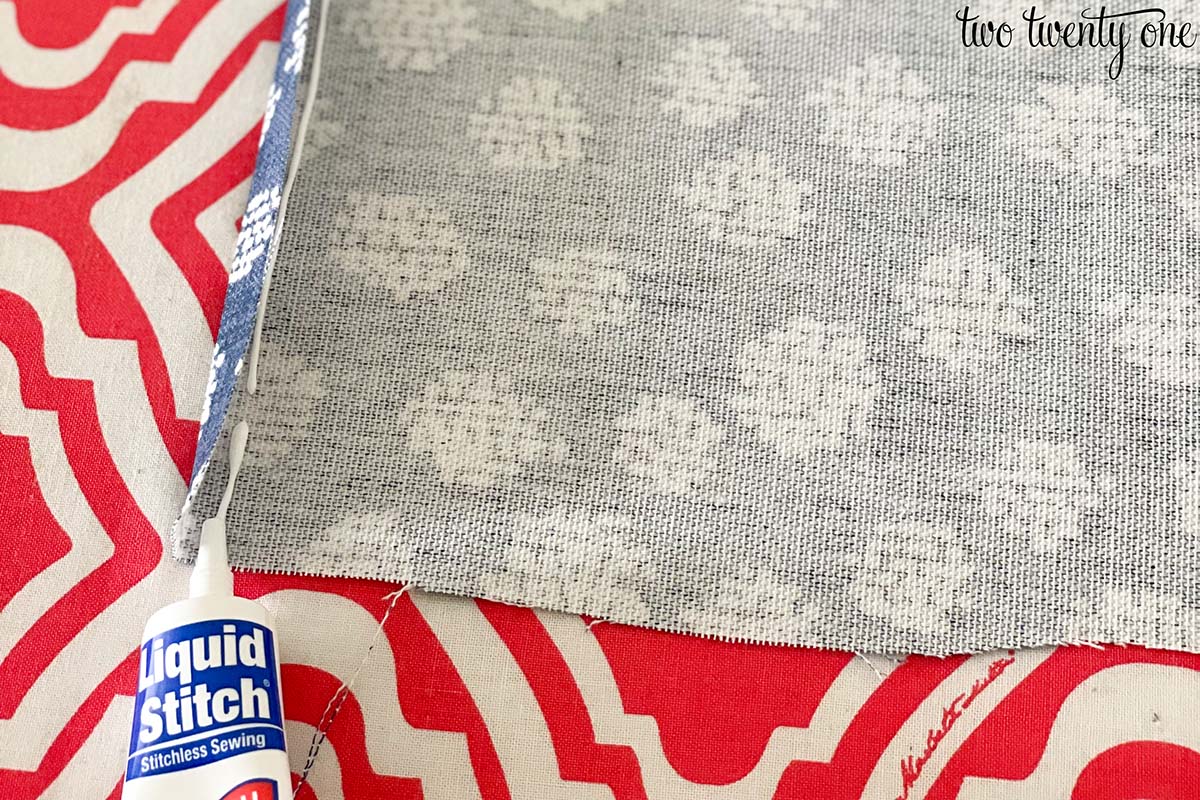 Step 4: Press the folded fabric down. Repeat on all sides.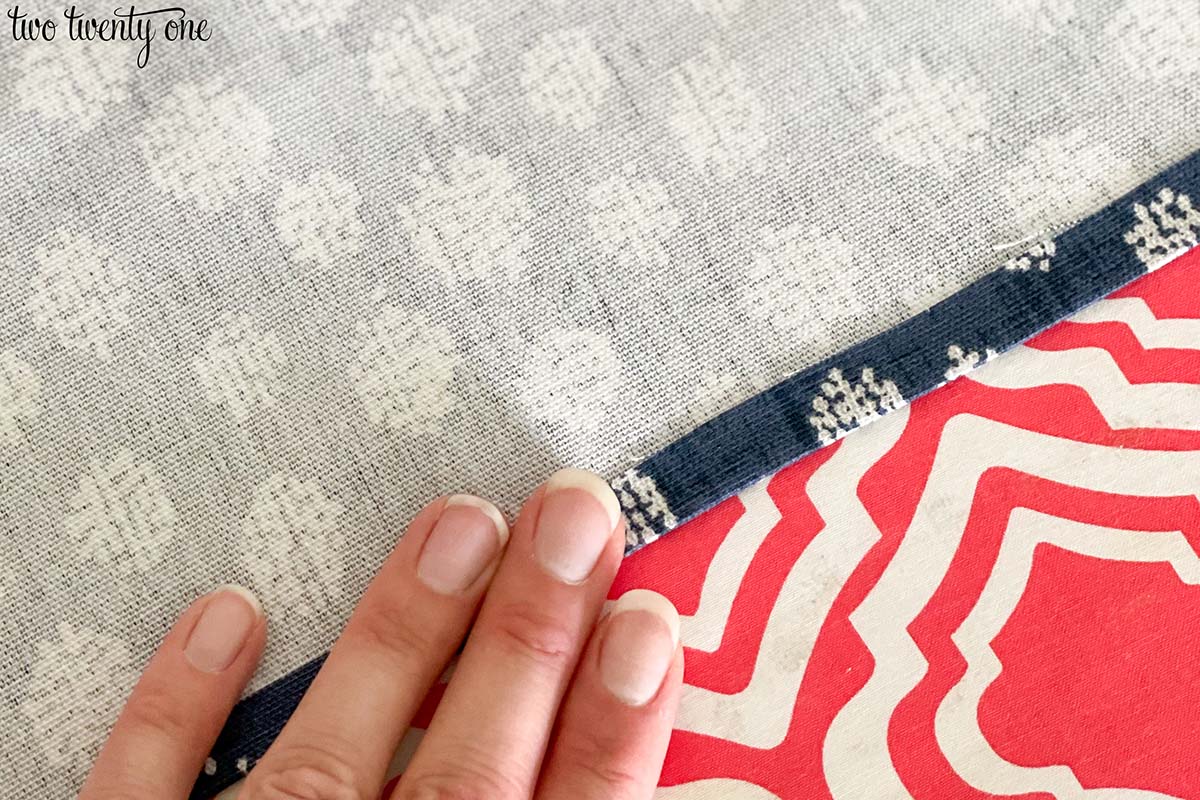 I like to fold the napkins and set them on top of the salad plate and dinner plate. And then, top the napkin with the small succulent planter.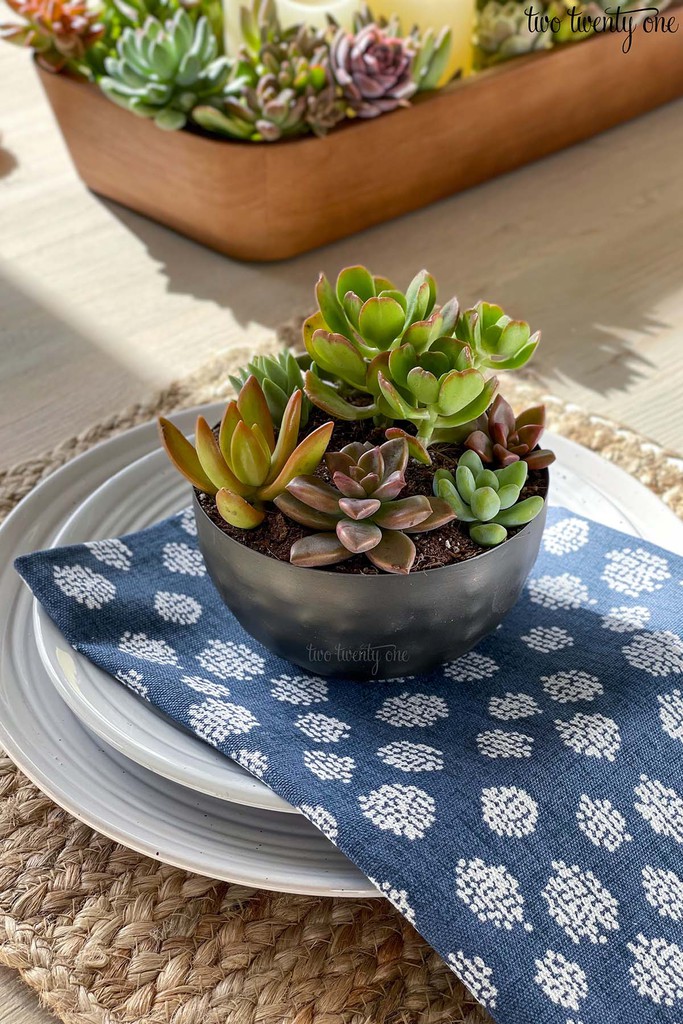 Doesn't the succulent planter and napkin look great on top of the stoneware and braided jute placemat? I love the print of the fabric.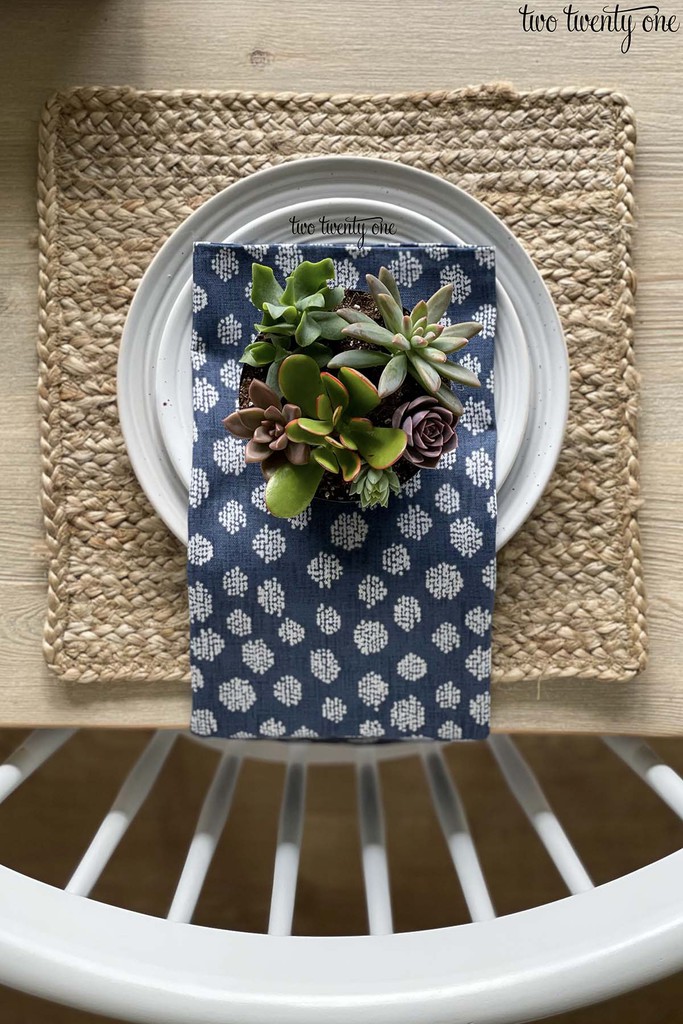 And there's my simple succulent-centric tablescape.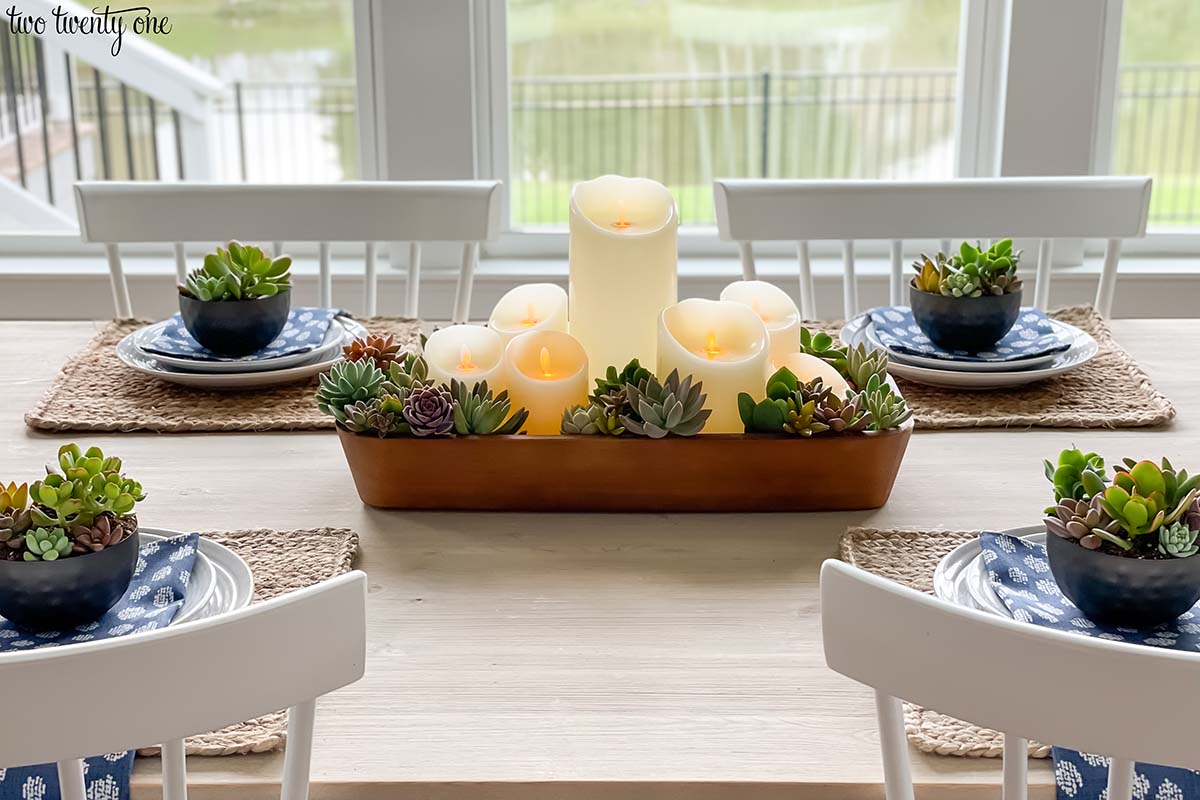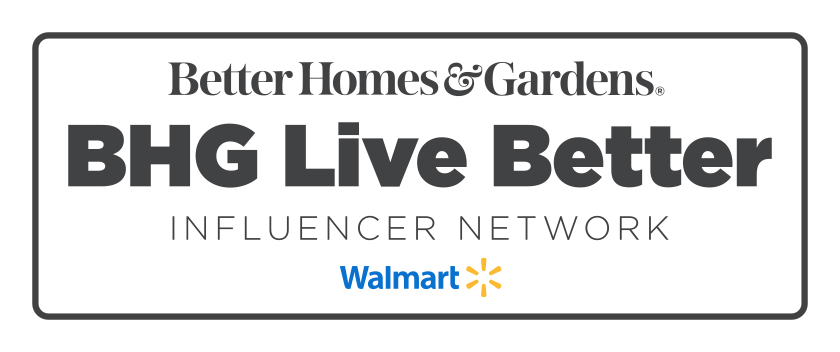 This post is sponsored by Better Homes & Gardens at Walmart. All opinions are my own.