Last Minute Holiday Gift Ideas
This post is sponsored by Better Homes & Gardens at Walmart. All opinions are my own. 
Christmas is quickly approaching, and I know some of you waited until the last minute. So I'm here to help with some last minute holiday gift ideas!
For the Hostess with the Mostest
Heading to a low key get together and want to bring a gift for the hostess? Why not throw together a little gift basket? For the basket itself, I like using something useful. So I grabbed this acacia wood serving platter. It's the perfect size for an appetizer, salad, or chips. Plus, the recipient can use it in their everyday decor as a candle holder. I also included a set of kitchen towels because I know I can always use new kitchen towels. Gifting drink ware is a great idea because at least two glasses will inevitably get broken during the holiday season. It's science. Three smaller acacia bowls round out the gift basket. These are perfect for dips, taco bar fixings, salad– anything really.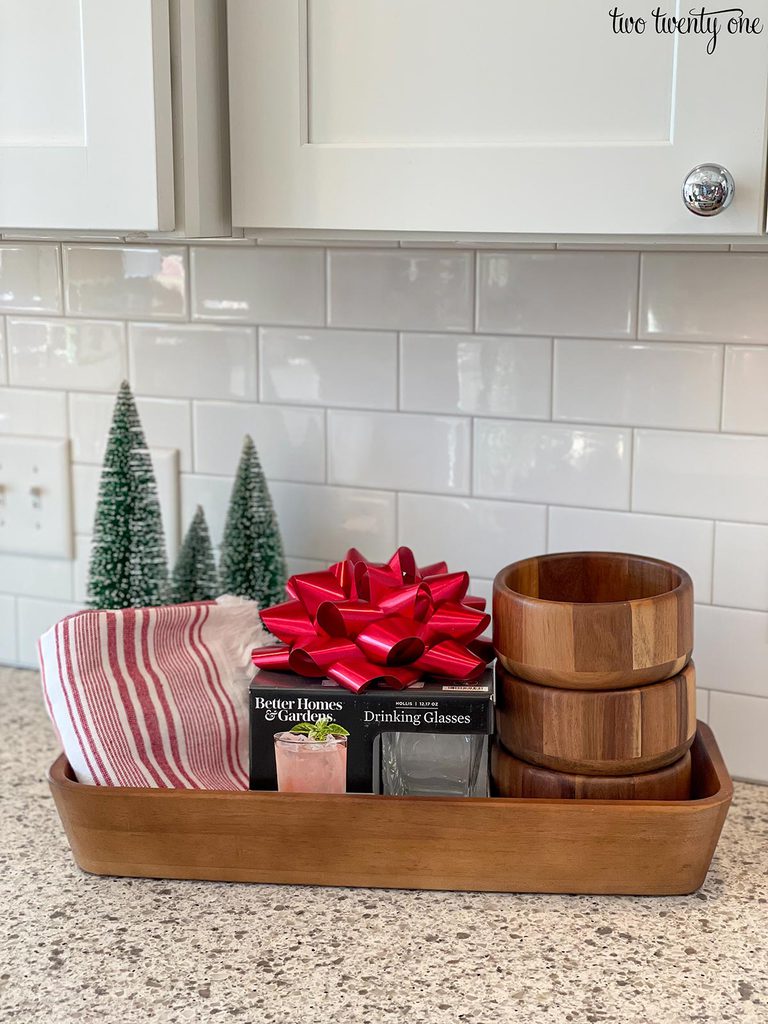 For That Special Someone Whose Bathroom Only Has Toilet Paper
We all have this person in our lives right? You go to their place, enter the bathroom, and all you see is toilet paper and a plastic shower curtain liner. Or you go for a visit and there's not enough towels for you and your partner so you have to share a towel.
Well, this gift is for them. I took a galvanized round tub and filled it with plush towels, soap dispenser, toothbrush holder, and shower curtain hooks. I tried multiple configurations but couldn't fit the shower curtain and toilet brush in the bin so just imagine them fitting.
This gift also works for that friend or family member who always asks you to help them make over a space in their house but you just don't have the time. Boom. Two birds, one stone. Room makeover in a basket and a holiday gift. And bonus– you don't have to help them set all of it up if you don't want to.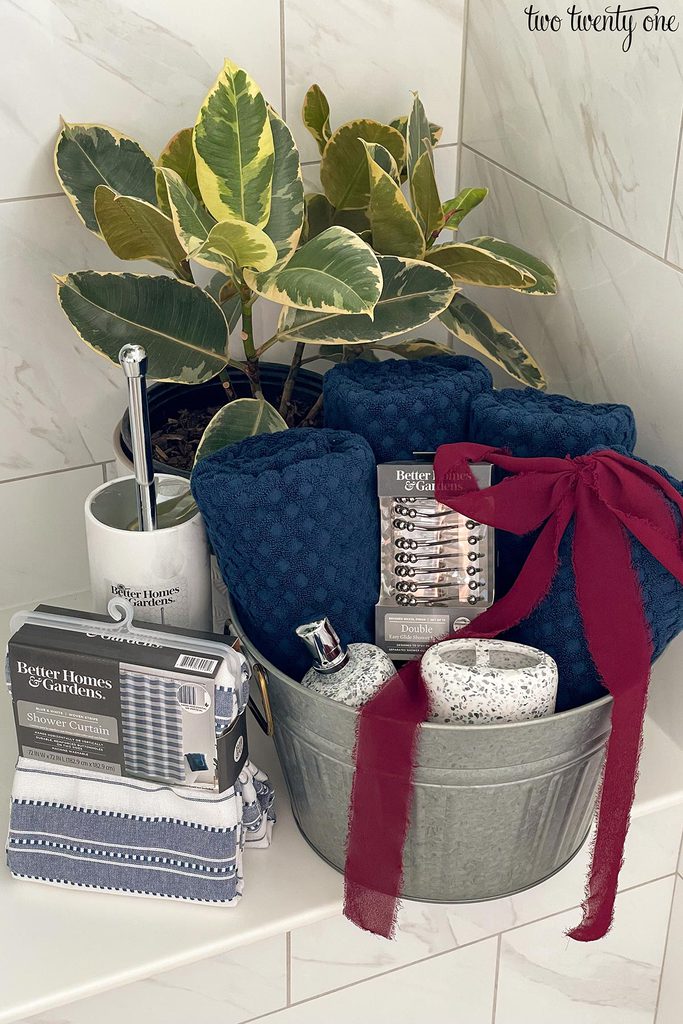 For the Friend Who Likes to Stay In
I couldn't resist styling this one. For the friend that likes to hunker down at home during the winter months, I have you covered. Gift them a plush, velvet blanket, jolly seasonal pillows, clear glass hurricane, and a candle in one of their favorite scents. Yeah, the hurricane isn't necessary but it elevates the look of the candle. Plus, it makes it harder for little hands to get to the open flame.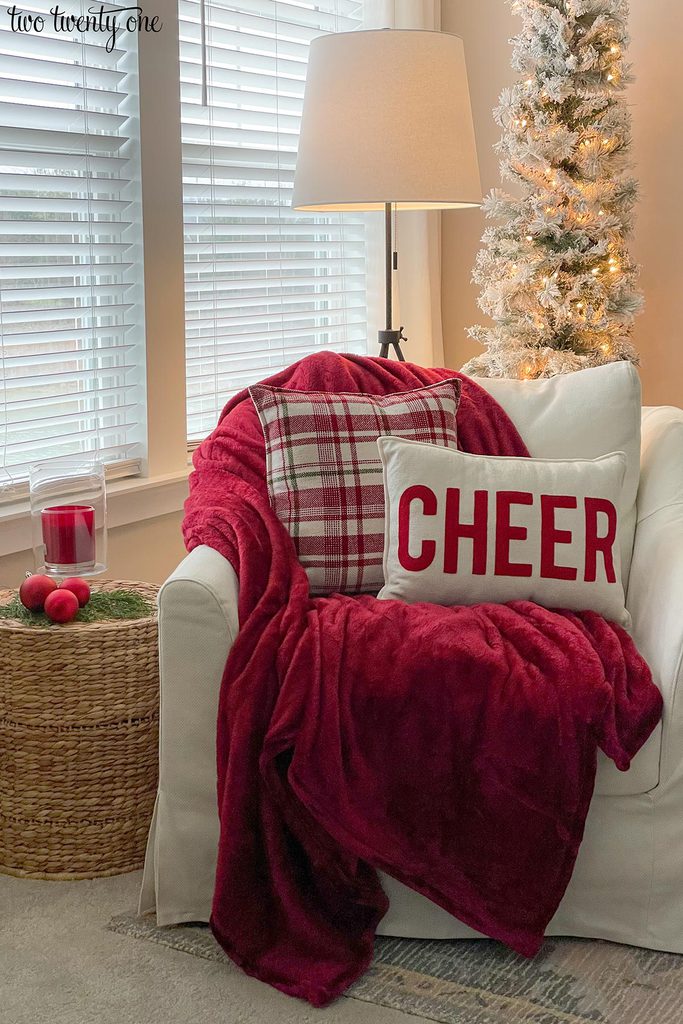 For the Organization Obsessed
Got a friend or family member who is always talking about organization? Gift them some fun, new organizational products. For this gift, the zippered rolling under the bed storage bin acts as a basket. Fill it with clear storage containers, a large storage bin, a half-size storage bin, reusable sandwich bags, and some drawer dividers.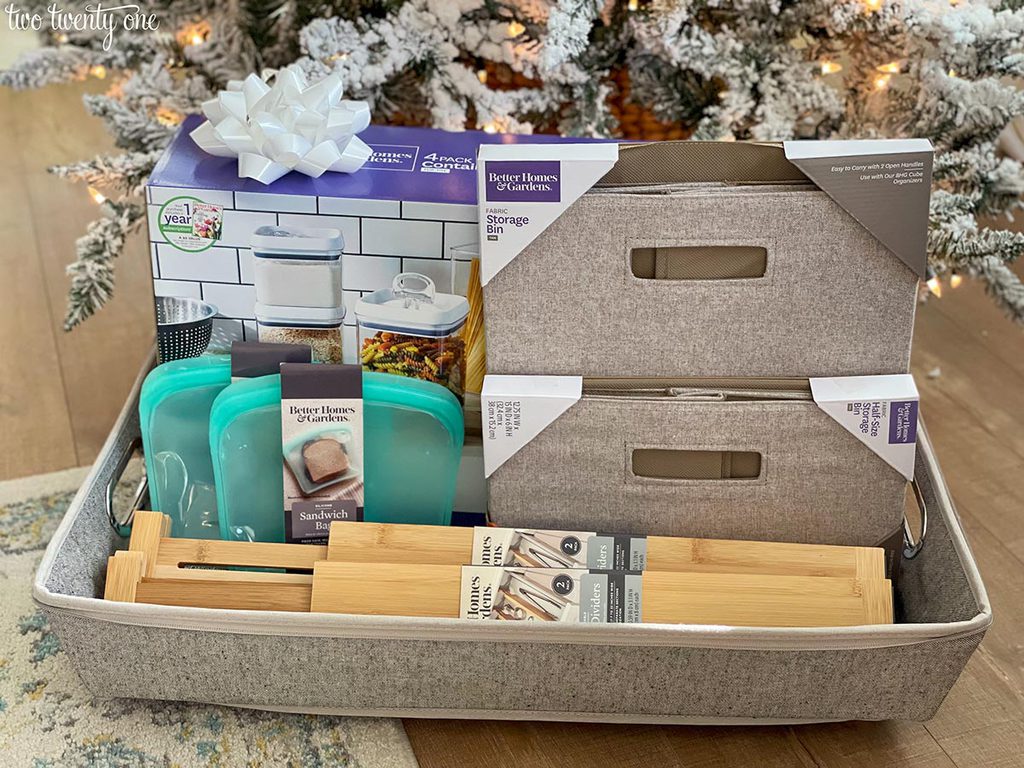 Keep in mind you can give these gifts to anyone. Think your friend would enjoy the hostess gift but she's not hosting a party this year? Gift it to her. I'm sure she'll love it.
Get It Quick
Crunched for time? Or maybe you don't want to roll the dice on shipping so close to Christmas? Try Walmart Pick Up. When checking out, select Pickup and the store you want to pick up your item from. Items are typically ready for pick up quickly and they will hold your item for four days.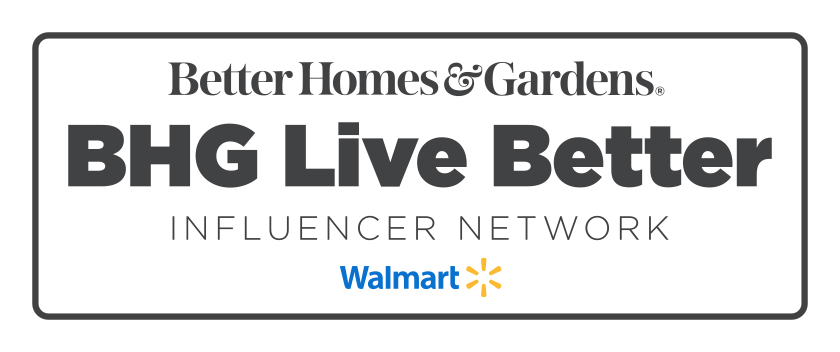 This post is sponsored by Better Homes & Gardens at Walmart. All opinions are my own.