Delivery Driver Snack Basket + Free Thank You Sign
With the holiday season comes gifts. And with gifts comes shopping online. And with online shopping comes package deliveries. This is a completely optional act of gratitude, but I like to set a delivery driver snack basket on our front porch. It's a basket filled with snacks for delivery workers to take as gesture of thanks. I add a small thank you sign that encourages them to grab a snack. You know, in the off-chance that they think I forgot a basket of snacks on the porch and they aren't actually for public consumption.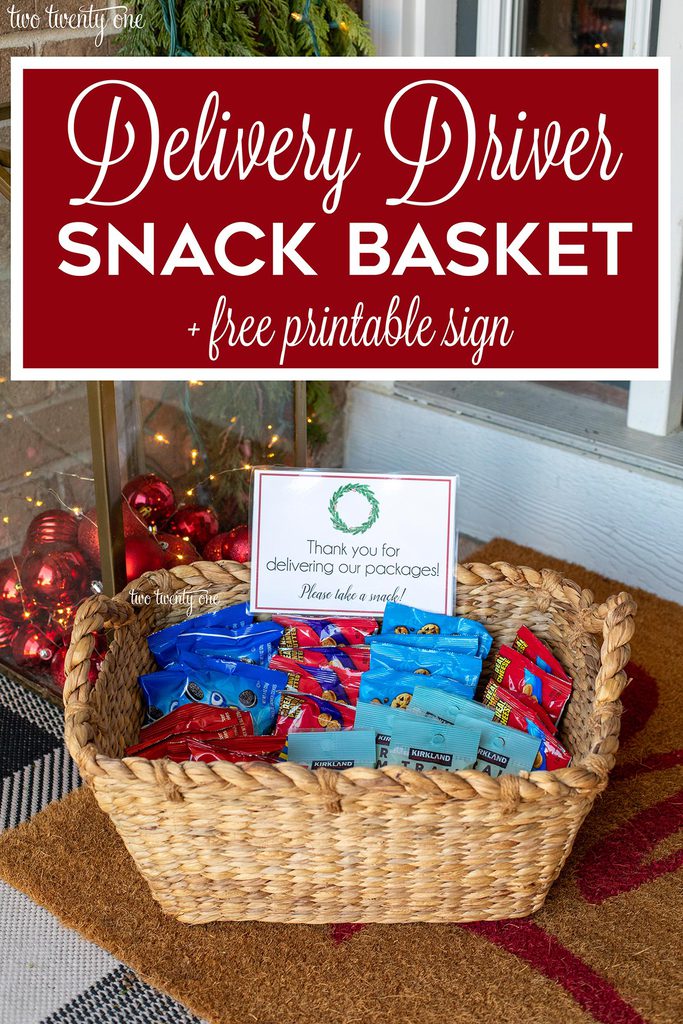 What to Put In a Delivery Driver Snack Basket
When it comes to stocking snack baskets for delivery drivers, you're going to want to use individually wrapped, pre-packaged snacks and drinks. Here are some ideas:
trail mix
cookies
crackers
chips
granola bars
candy
candy bars
mini muffins
pretzels
protein bars
jerky
nuts
fruit leather
gum
mints
bottled water
pop
sports drinks
Where to Buy Snacks
I prefer to buy to in bulk because it's typically the most cost-effective option. I purchased one box of trail mixes and one box of mixed snacks from Costco this season. Altogether it totaled 70 individual snacks.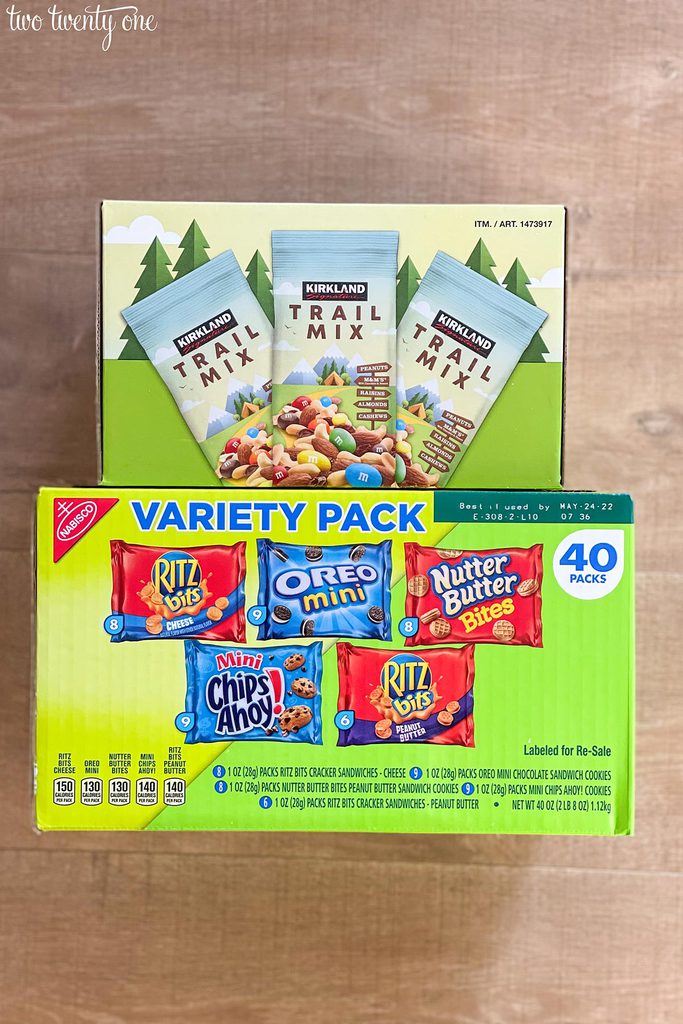 What Type of Container to Use
You can use any container on hand, whether that be a woven basket, plastic tote, or a metal bin. Just make sure it's easy for someone to reach in and grab a snack and go. I chose a woven basket that currently isn't being used for anything else.
Tip: If you don't have a container, a great idea is to head to Dollar Tree. They have tons of options for $1 each.
Snack Basket Thank You Sign
Tell delivery people thanks for their work during long days by adding a sign to the basket. I created a free, printable thank you sign in two colors for you to display with your snack basket. Each sign comes with guide lines for easy cutting.
Print the Sign
I suggest printing the thank you sign on card stock. This is because card stock is thicker than regular printer paper. So a sign printed on card stock will be sturdier and hold up better and longer than regular paper. But if you don't have card stock, that's okay. Regular paper will work just fine.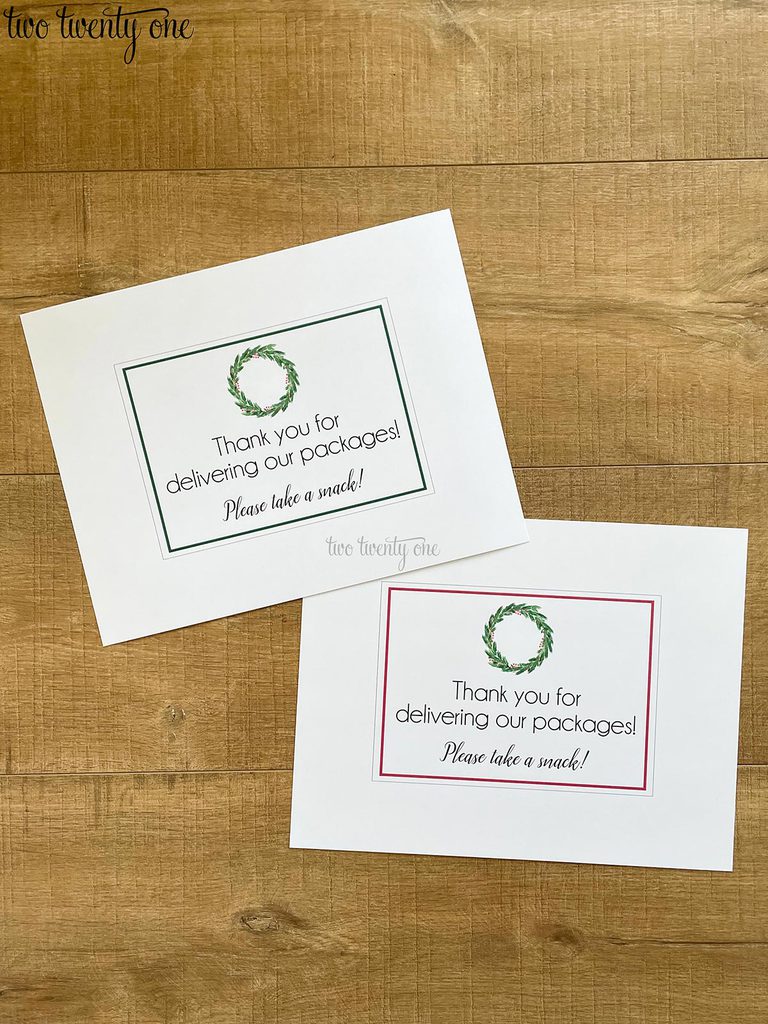 Cut It Out
I've had this paper cutter for over 10 years. It's so handy when I want to cut straight lines. The paper cutter works on regular paper and card stock. Just replace the blades when they start to become dull. If you don't have a paper cutter, scissors will get the job done.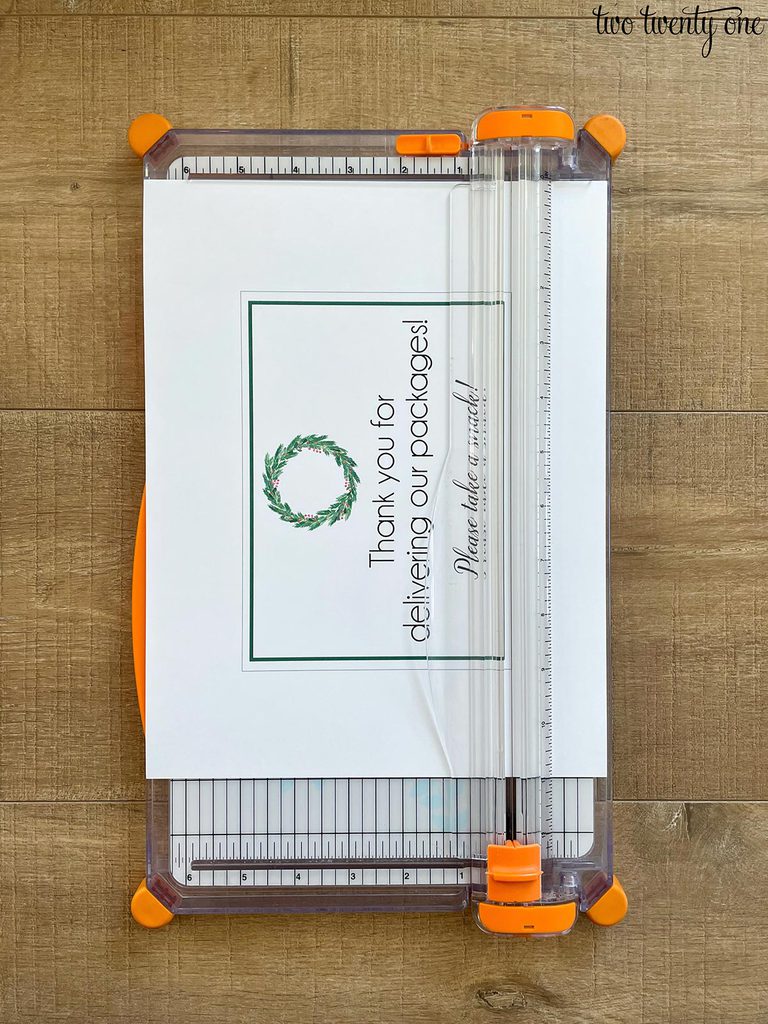 Simply cut just inside the guide lines to have a perfectly frame thank you sign.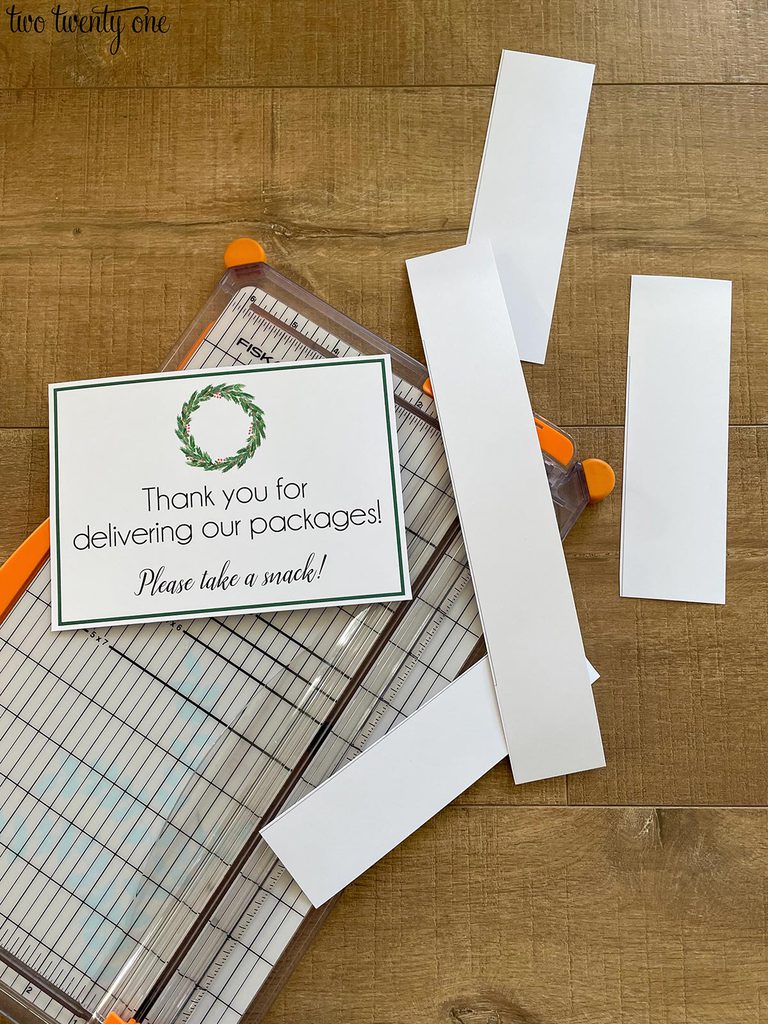 Laminate
Because the sign will be on our unenclosed front porch, I laminated it. If you don't have a laminating machine, you can use a clear page protector. Or live on the edge and don't protect the paper at all. Laminating the sign will extend the life of the sign. I intend to save my sign and use it for years to come.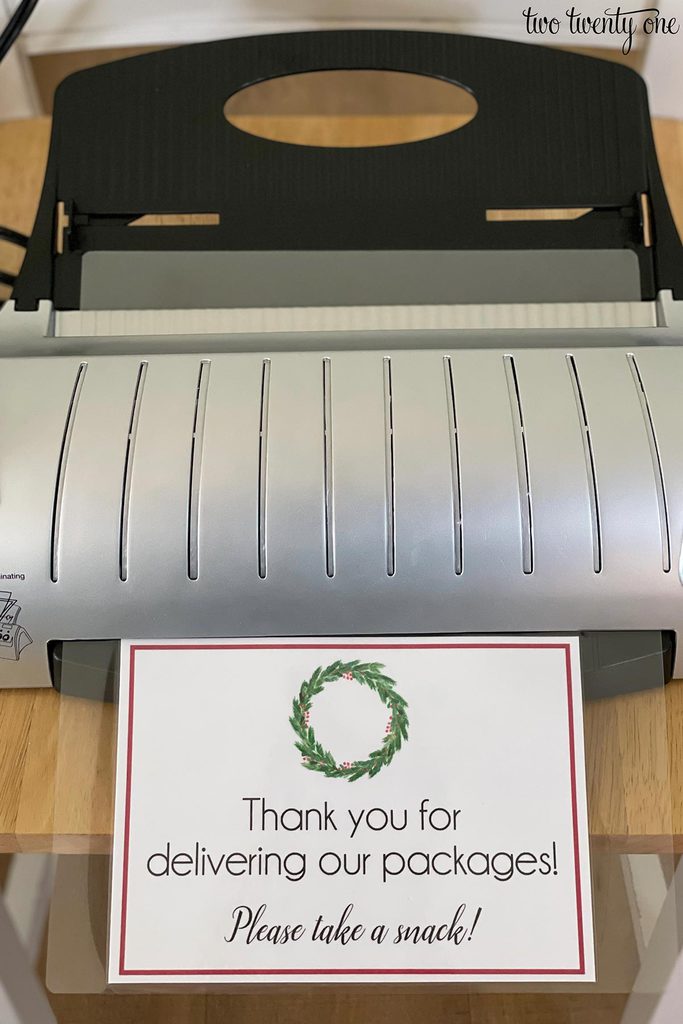 Display the Snack Basket and Sign
Once you have your container, snacks, and thank you sign, it's time to put everything together. Put out a basket in an easily visible spot where your packages are delivered are typically delivered. Try to keep it on a porch or under some sort of roof so the snacks don't get wet. Attach the thank you sign with some double sided tape.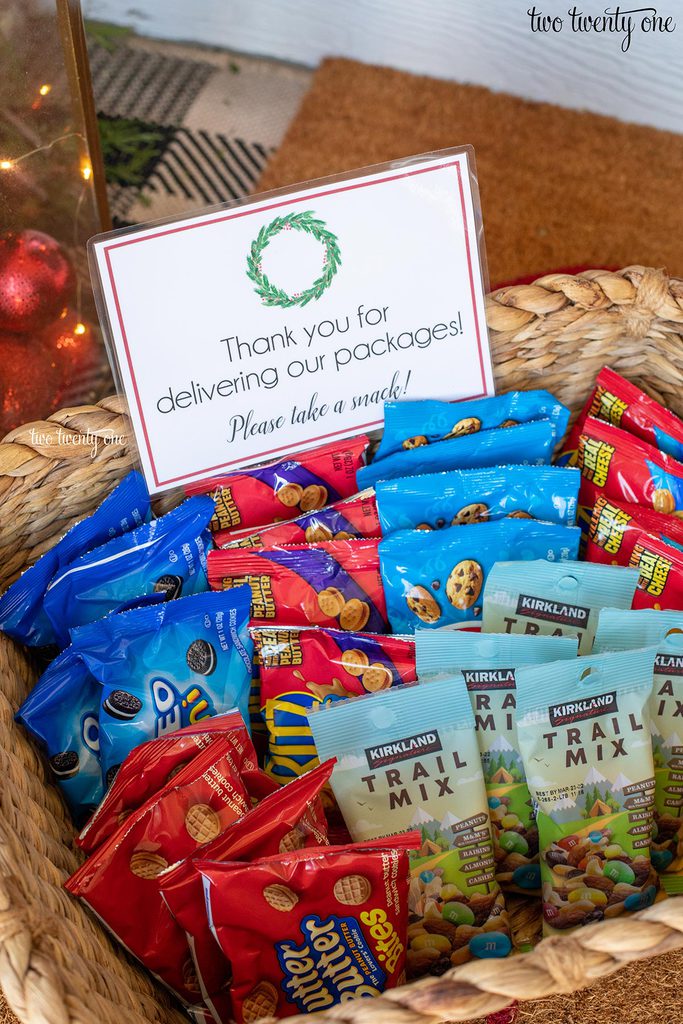 Here's the green border sign in action.