A Holly Jolly Christmas Loft
This post is sponsored by Better Homes & Gardens at Walmart. All opinions are my own. 
This month Better Homes & Gardens at Walmart challenged me to get my home ready for the holiday season with a design inspired by my favorite holiday song. I have dozens of favorite holiday songs, but ultimately, I chose "A Holly Jolly Christmas". It's a classic filled with holiday cheer.
I topped the gold side table with red and white bottlebrush trees that have a vintage feel to them. Every side table needs a lamp and this textured white lamp fits the space perfectly.
Tip: Swapping lamp shades is an easy and inexpensive way to change the look of a space.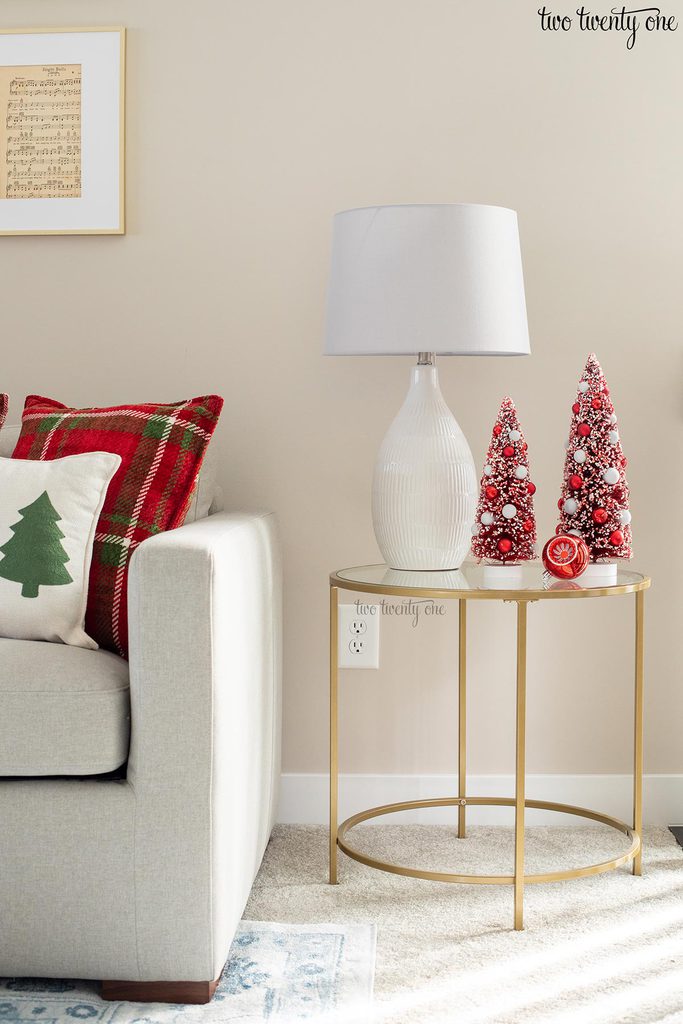 Cute pillow alert. I repeat, cute pillow alert.
I bought two sets of Better Homes & Gardens holiday pillows– holiday tree pillow with two red plaid chenille pillows and holiday cheer pillow with red and white plaid chenille pillows. I mixed the two sets together on our loft sofa. I like how I can keep the three tree pillow out all winter long.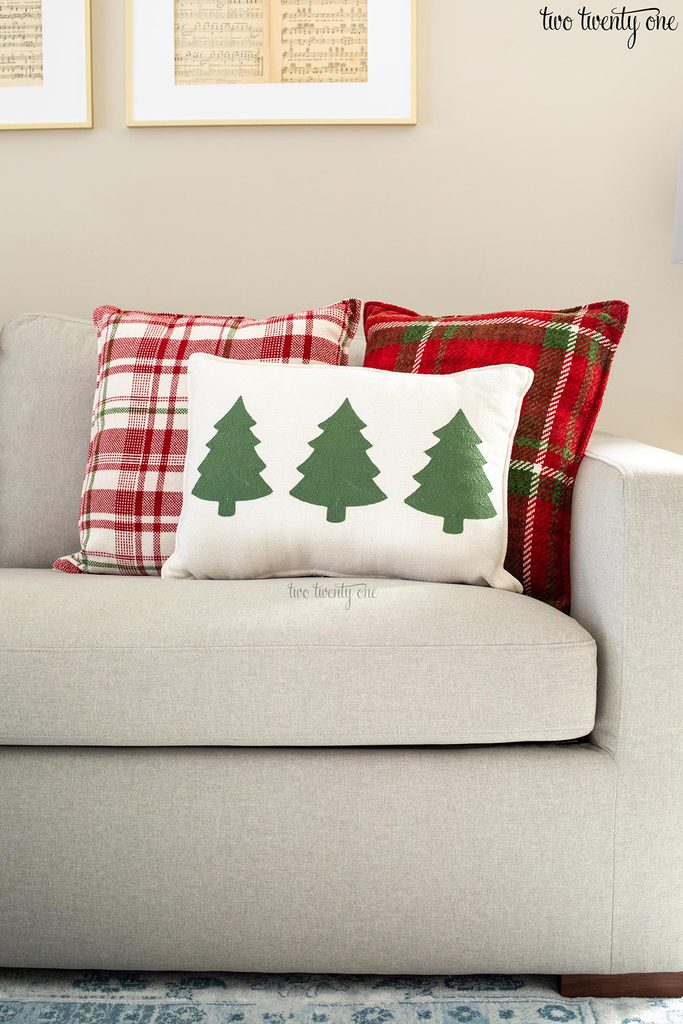 The cheer pillow and other plaid chenille pillows are on the chaise part of the sofa. I love how striking the red letters are against the white pillow.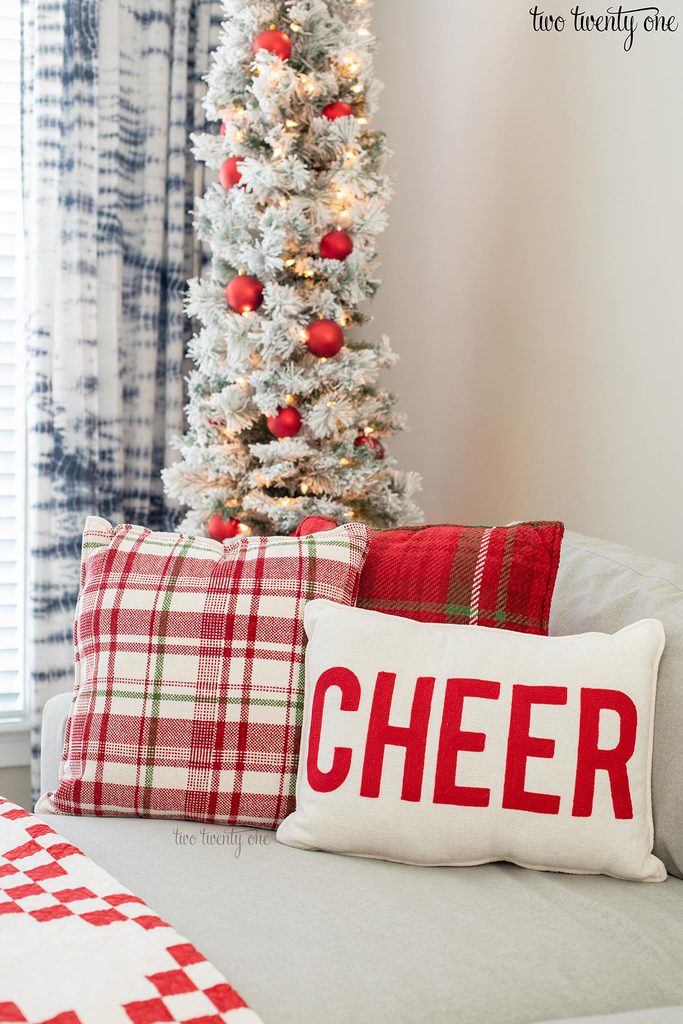 A flocked, skinny tree with matte red ornaments adds Christmas tree to the corner of the room. It took me all of 15 minutes to put up the tree and add the ornaments.
To add in some more red and white, I draped a vintage quilt on the chaise. I recently purchased the quilt off of FBMP from a woman needing to offload some of the quilts her late grandmother had made. I told her I'd take very good care of it. And after a couple washes on gentle in the washing machine with some color catchers, and it's looking good as new.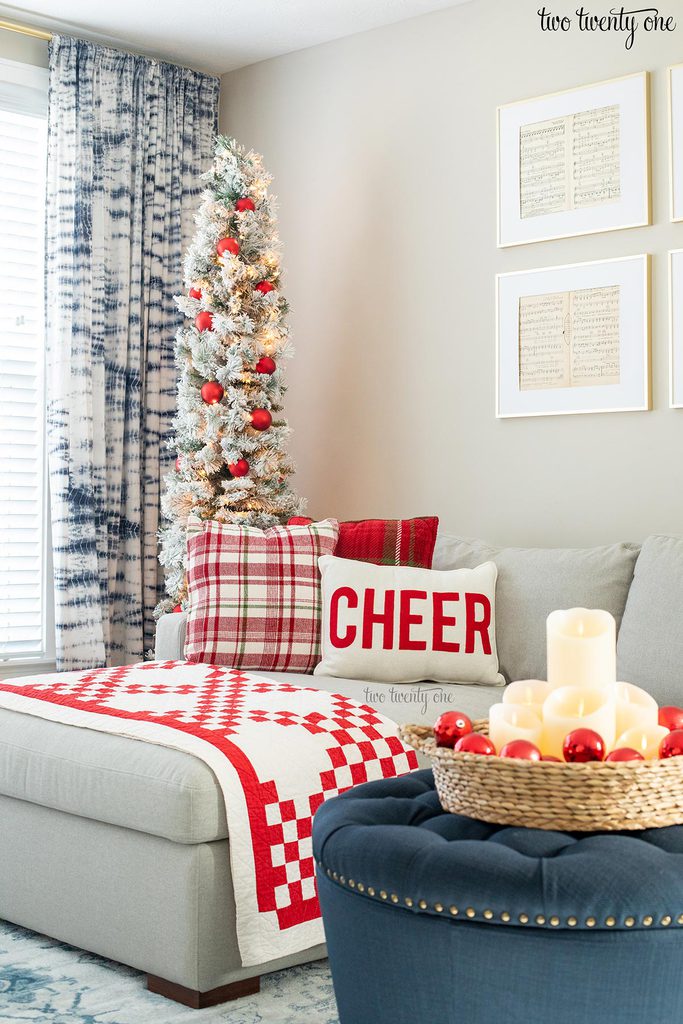 The tufted, navy ottoman gets the Christmas treatment with a round water hyacinth woven tray filled with flameless LED motion flame pillar candles and red ornaments.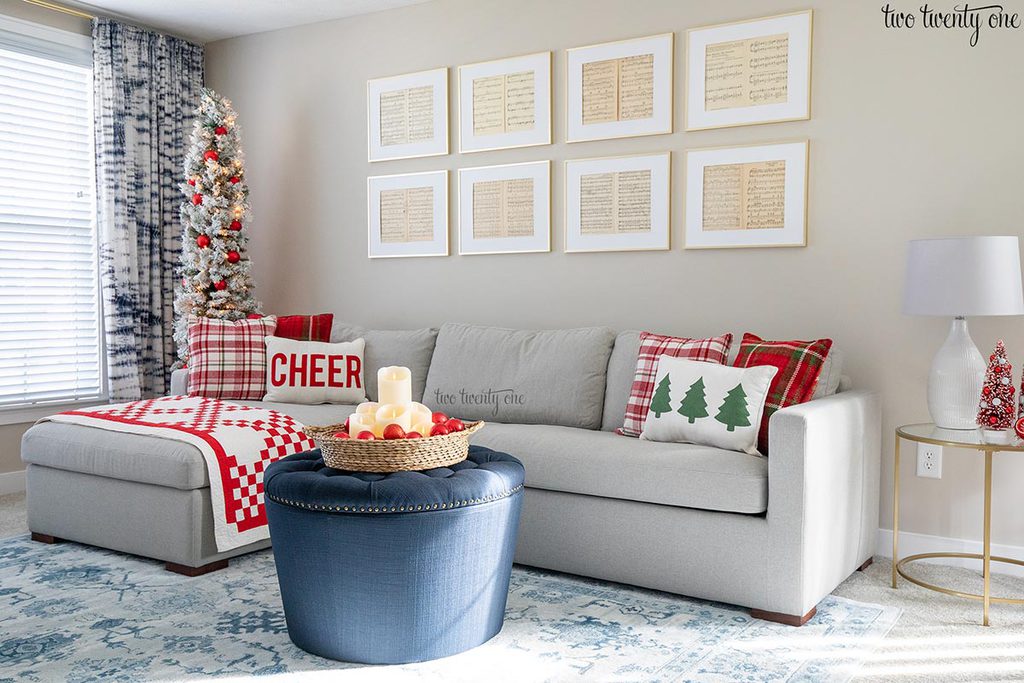 I brought back something I did years ago at our old house– framing some of my late Grandma June's Christmas sheet music. It's a quick and easy way to add some Christmas cheer and a sentimental touch to the space. The sheet music is displayed in 16″ x 20″ matted to 11″ x 14″ gold frames.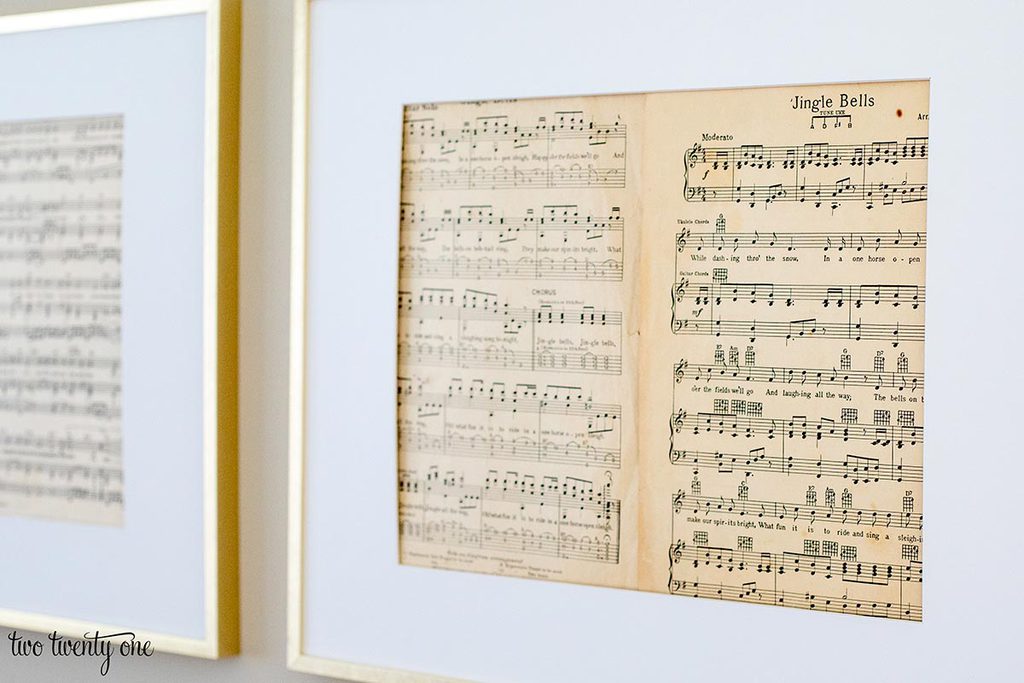 What's your favorite holiday song?
Do you enjoy adding sentimental touches to your spaces during the holidays?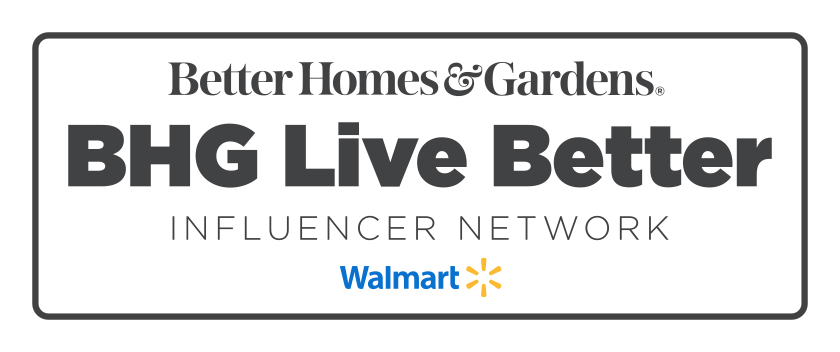 This post is sponsored by Better Homes & Gardens at Walmart. All opinions are my own.