Christmas Decor (Part Two- Entryway)
Thanks for all your lovely comments about our big Christmas tree in Part One!
Today I'm showing you our entryway table and little Christmas tree.
I started decorating our entryway table in silver and blue/turquoise last year. I love the color combination.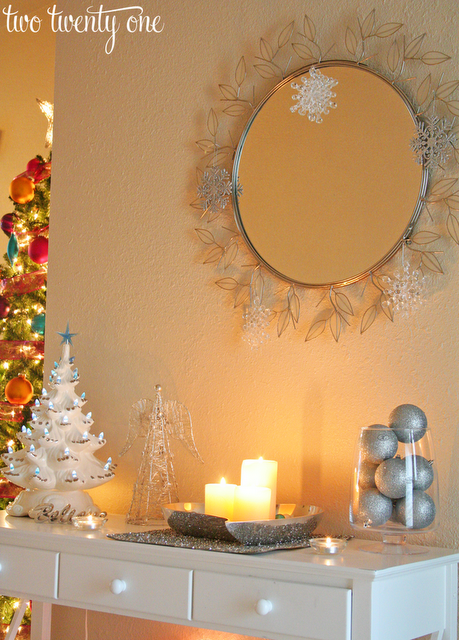 The white and blue Christmas tree was a gift from my late Aunt Patricia.
She made a tree for both my brother and I when we were little. My mom used to put them in our bedrooms at Christmastime. It's one of my most treasured possessions.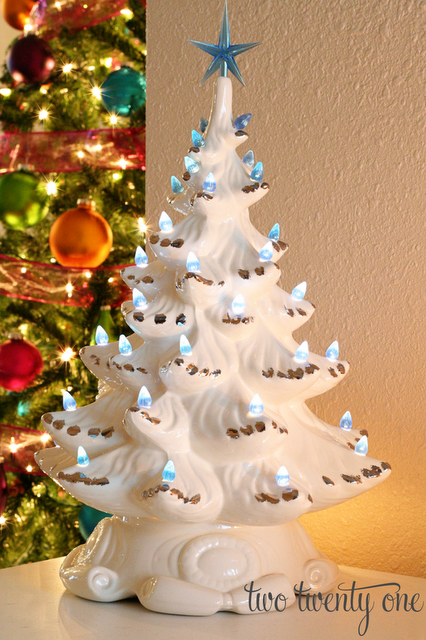 Everything else on the entryway table is 2+ years old. I believe the angel is from Home Goods. The silver heart bowl and ornament filler are from Target, the silver sequin placement is from Kohls, the silver ornaments are from Hobby Lobby, and the glass container is from Home Goods.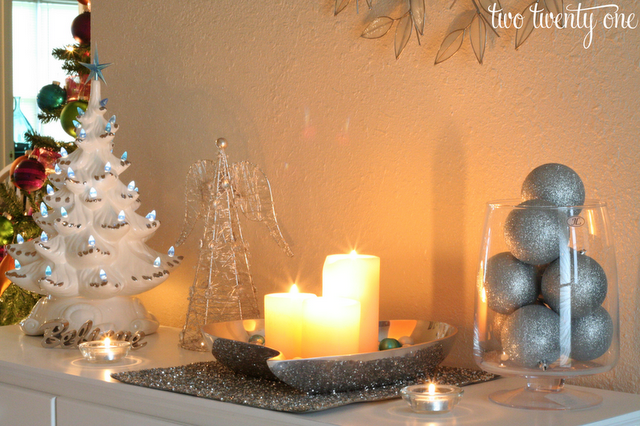 I also put up a 4 foot Christmas tree in our entryway. It's used to display our fun and sentimental ornaments. The wreath was made by Brad's grandparents.
You'll find ornaments dedicated to Jack, IU themed ornaments, ornaments we picked up while vacationing, "Brad and Chelsea" ornaments, and some other random ornaments. (Yep, I wrote "ornaments" 5 times in that sentence.)  I'm disappointed that the personalized wedding ornament I ordered hasn't arrived yet. Hopefully it will come soon so I can show it to you.
Come back for Part Three where I'll show you our dining room table decor and a Christmas 
vignette
. 
How do you decorate your entryway?
Do you have a treasured Christmas item?
Check out more entryway table vignettes I've put together!
Halloween 2011
Valentine's Day 2012
St. Patrick's Day/Spring 2012