Our Big Christmas Tree 2012
If you've been around these parts for a while you'll notice that our jewel tone Christmas tree didn't change much from last year to this year. I can't justify buying new ornaments every year, so I changed a couple things this year to change the look a little.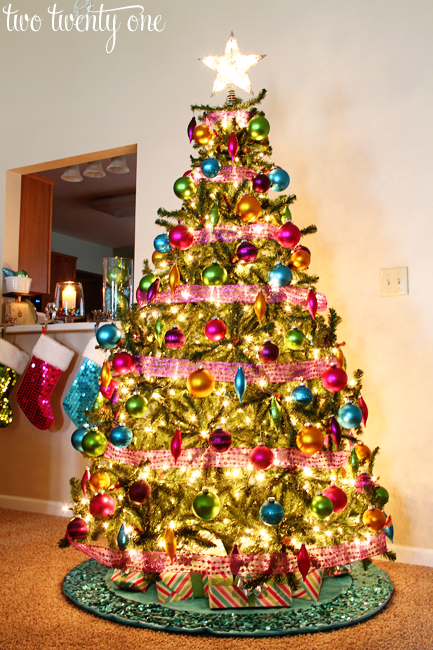 OK, so what did I change? Well, I used different ribbon (from JoAnn). I also bought a new tree skirt. The tree skirt was on sale at Target for $25 right after Thanksgiving. I went to two Targets but no aqua tree skirts were to be found. Desperate, I called the Target over by Brad's work (he had already visited Target earlier that day). The guy I spoke to said there were two left. I asked if they could hold one, but he said they can't hold sale items. Then he told me that they were in the very back, behind all the other colored tree skirts. I told him to keep it that way. He laughed and said he would. Well, my Target man and my main man came through for me because I scored my aqua sequin tree skirt for $25. Nothing gets between this girl and a sequin tree skirt.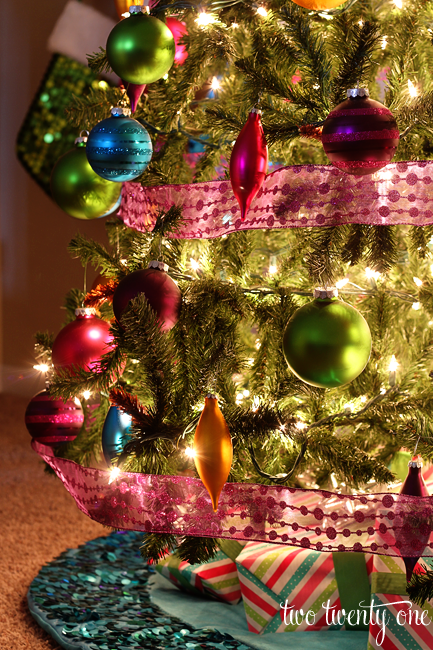 The jewel tone glass ornaments are from Target circa 2007. I scored 9 boxes (15 ornaments per box) for $2.50 each (originally $9.99) at their day-after-Christmas sale. To this day I regret not grabbing a couple more boxes. I absolutely love these ornaments. I'm still pushing for a white Christmas tree because I think the ornaments would really pop against a white tree. I'm going to keep my eyes peeled for one when I go out the day after Christmas. Then I'll attempt to sneak the tree past Brad, who keeps vetoing the white tree idea.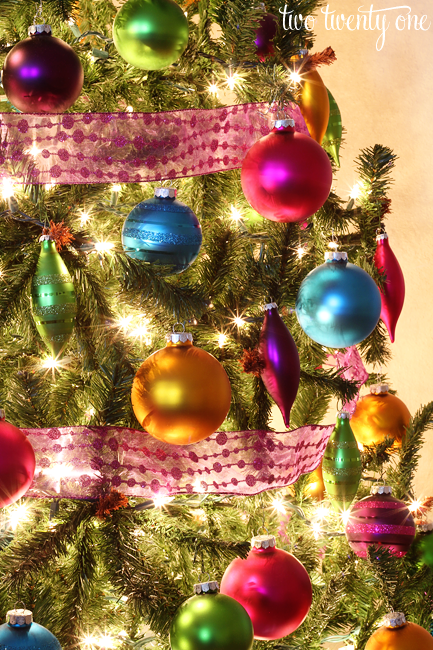 The light up star tree topper is from Kohls circa 2008 (I think).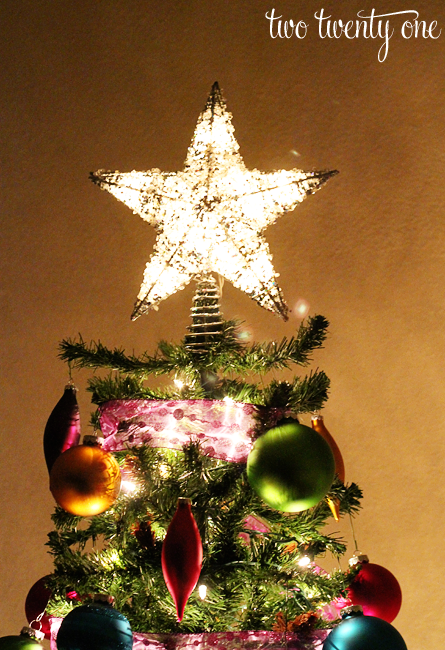 Here's a shot of the Christmas tree at night with all the other lights off. I had fun shooting it at night and getting the lights to make the little stars.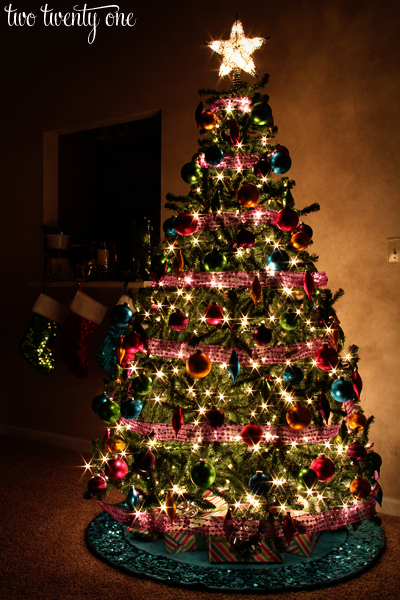 This post wouldn't be complete without a photo of Jack in front of the tree. This is his 'I'm over this, mom, fork over the treat' look.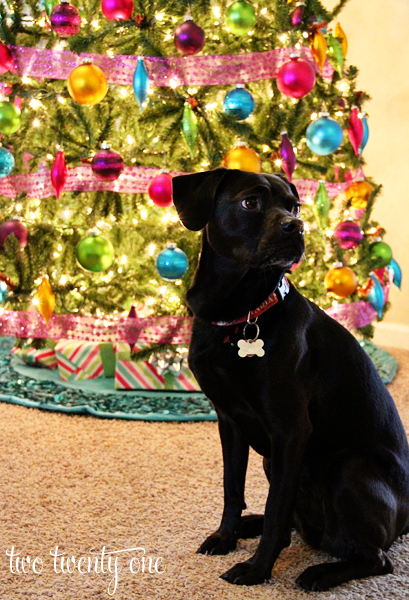 Do you completely change the look of your Christmas tree every year?
Have you ever gone a wild goose chase to score a Christmas item?
Are you going day-after-Christmas shopping this year?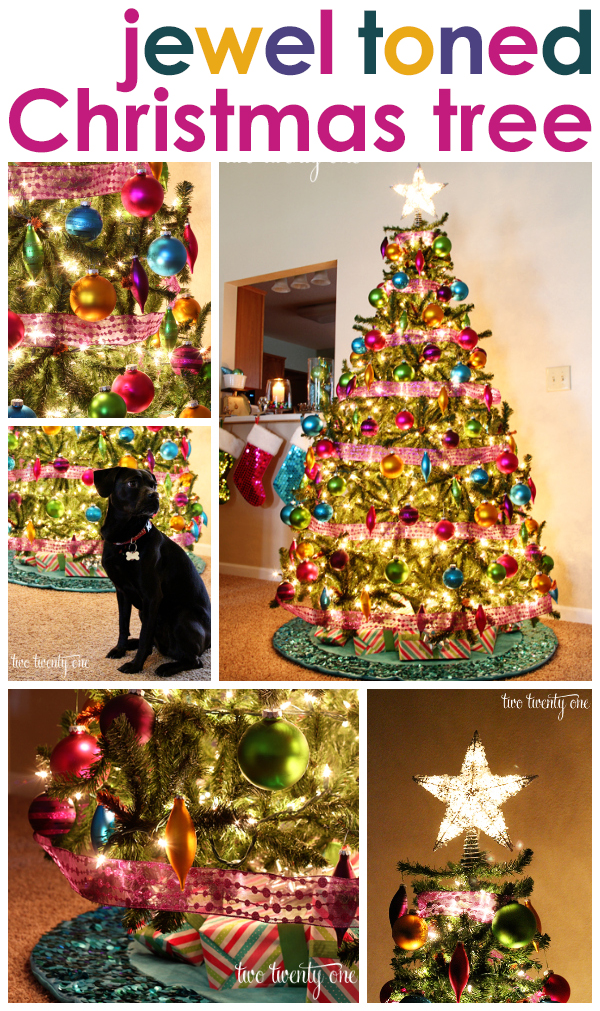 Check out my other Christmas projects!
[catablog_gallery id="1514″ catablog template="gallery"]
Stalk away!