Christmas Decor (Part One- Our Big Christmas Tree)
I finally got most of our Christmas decorations up! I don't know why I'm dragging with decorating this year. Maybe because it doesn't seem like it should be December.
Let's get started with our big Christmas tree… and Jack.
He wanted to say "Merry Christmas" to you guys.
Why yes, I am holding a treat in my hand to get him to sit like this.
The tree is an artificial 7 footer. I showed how I put the lights on the tree here.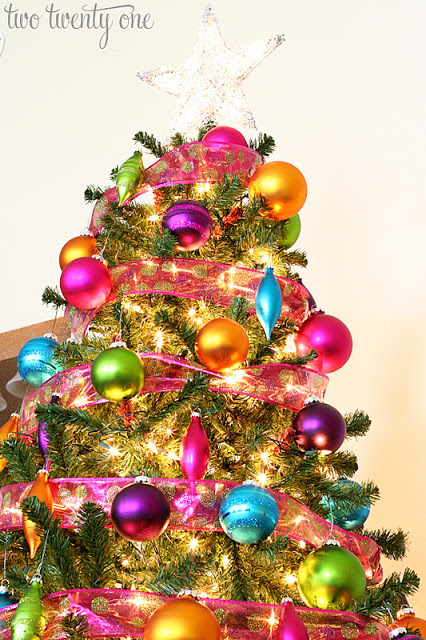 I scored the glass ornaments from Target at their day after Christmas sale in 2007. 9 boxes (15 ornaments per box) for $2.50 each (originally $9.99)! I love these ornaments. I think that they would really pop on a white Christmas tree. All I have to do is convince Brad…
The ribbon is from JoAnn Fabric, and the star is from Kohls.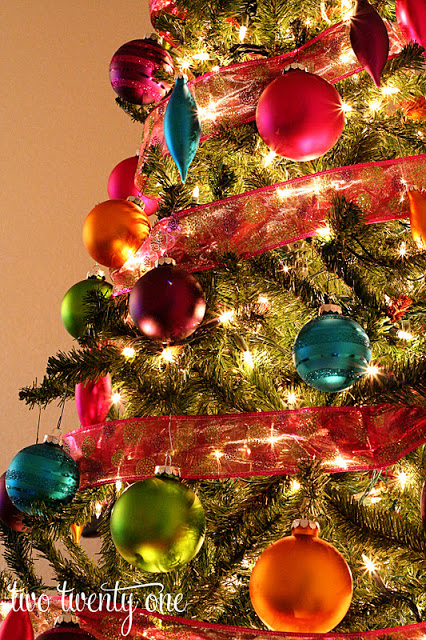 It never fails, every year at least one ornament breaks. Last year Jack's tail murdered an ornament.
It was my turn to destroy one this year. Whaa-whaa.
Our Christmas stockings are also from Target, circa 2007. Brad doesn't really care for them, but I like them and that's what really matters. Right?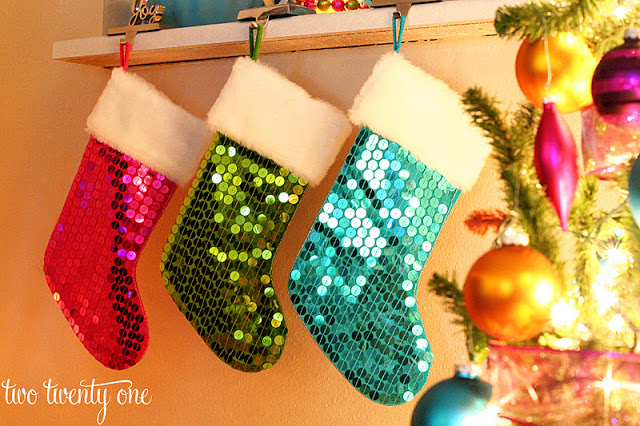 Come back for Part Two, where I'll show you our entryway!
How is your Christmas decorating going?
Do you also bribe your dog with treats in order to get a decent photo of them?
I'll be linking up here!