Thanksgiving Leftovers Pocket Pies
This post brought to you by Barefoot Wine. The consumption of wine didn't influence my opinions.
Thanksgiving is only days away! You know what that means, right? Leftovers. Oh, yeah. In honor of Thanksgiving leftovers, I'm sharing three recipes today through Wednesday that utilize leftovers. Get excited because there's some tasty deliciousness comin' your way.
Today's recipe is Thanksgiving leftovers pocket pies. And I'm not kidding when I say these are ah-mazing. I know I'm basically tooting my own horn here, but seriously, you have to make these. It's like a party in your mouth.
Now, the possibilities are endless when it comes to leftover combinations. You can put whatever you think will sound good in your pocket pies– from brie and cranberry sauce to sweet potato casserole and turkey. But for these specific Thanksgiving leftovers pocket pies I went with turkey, gravy, and stuffing.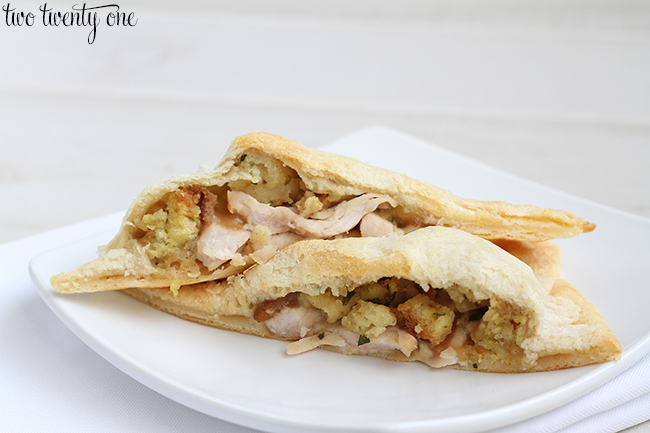 Here's what you'll need:
1 tablespoon butter
1 package Pillsbury crescent rolls
1/2 c. gravy
1 c. turkey
1 c. stuffing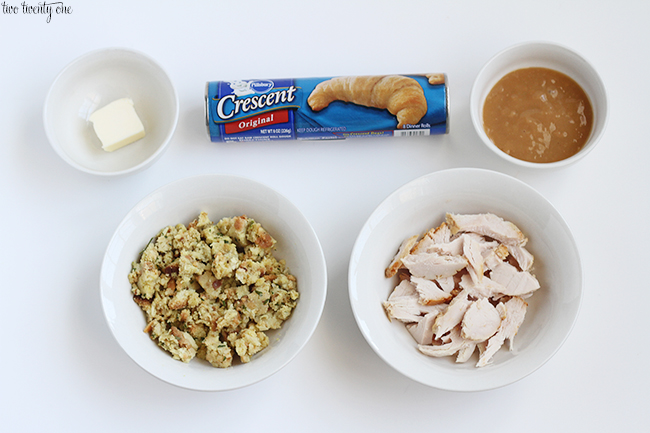 Preheat your oven to 375 degrees.
Unroll your crescent rolls. Separate them into 4 rectangular sections (keeping 2 crescent rolls together). Pinch the seam together where the two crescent rolls meet.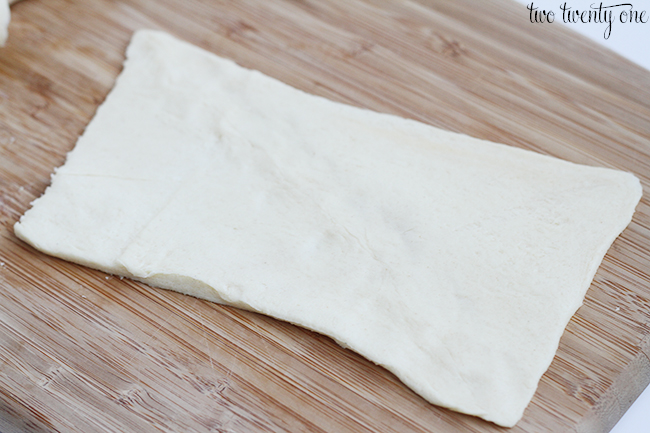 On one end of the crescent roll dough, add the turkey.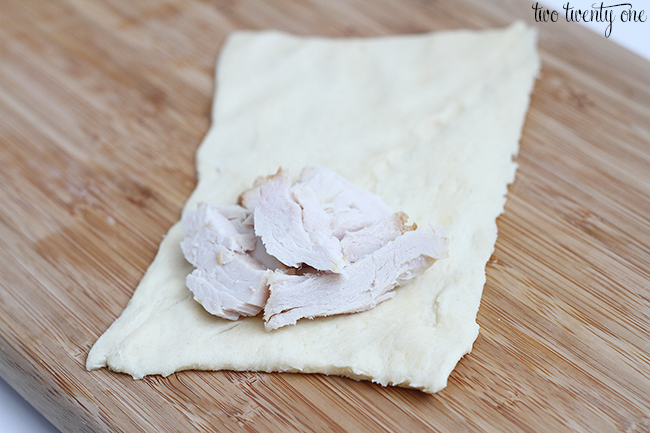 Spoon on some gravy.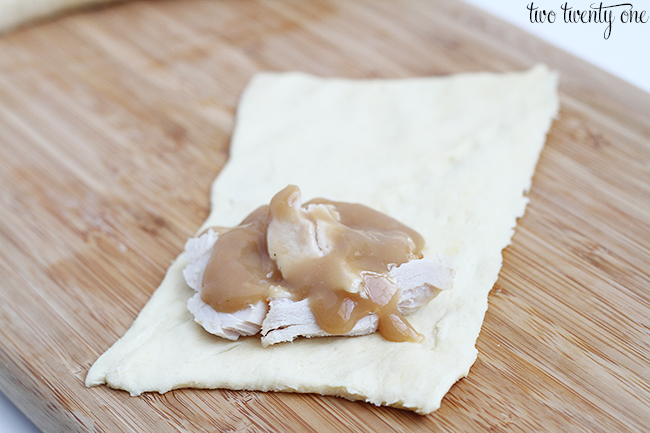 Top with stuffing.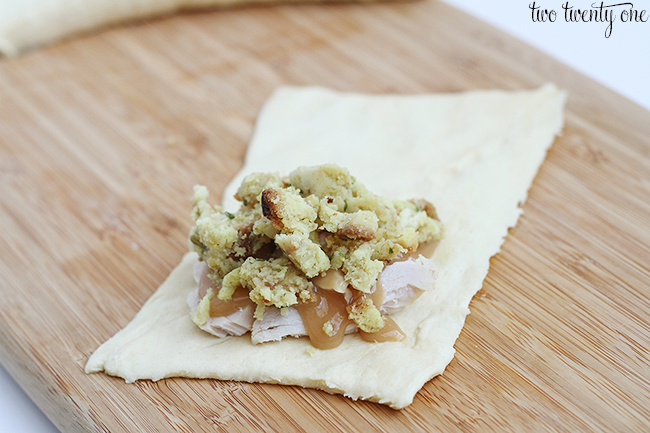 Fold the other end over the fillings.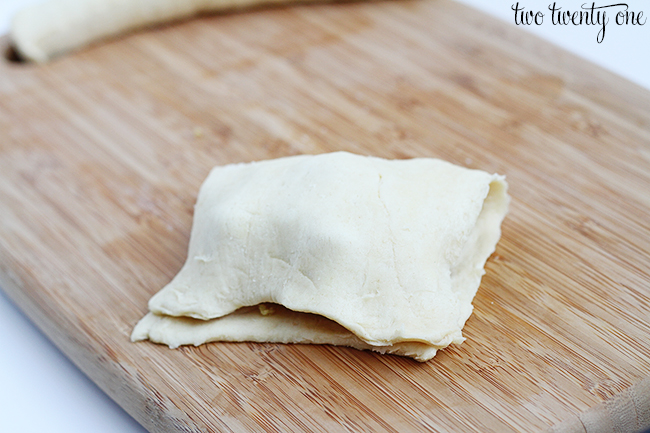 Use a fork to seal the dough around the filling on the three sides.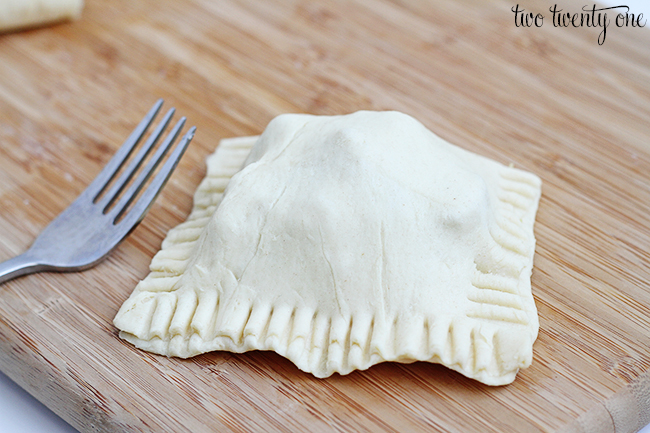 Melt your butter and brush a little on top of each pocket pie. Transfer pocket pies to baking sheet. Bake for 10-12 minutes or until golden brown.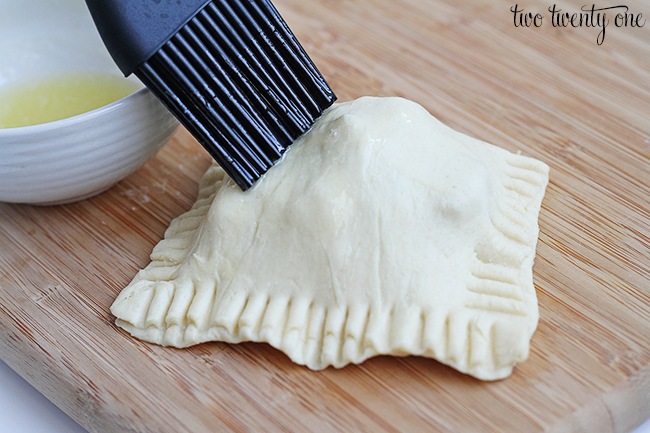 This recipe makes 4 pocket pies. If you have a bigger family to feed simply double (or triple) the recipe.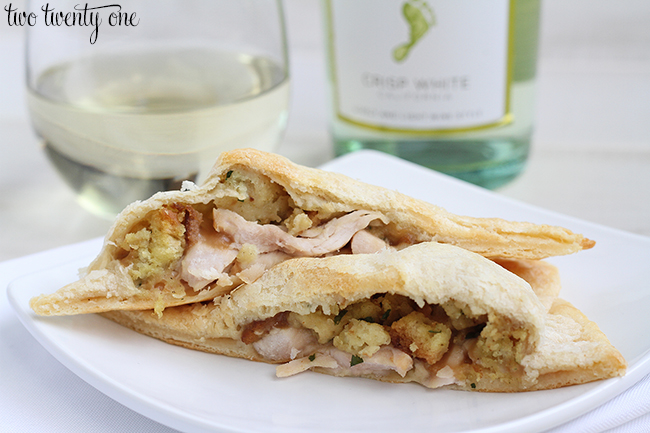 I paired the pocket pies with Barefoot Refresh Crisp White wine, which is a Chenin Blanc and Riesling combination. I love the light taste and the slight fizz it has to it– it's definitely a new favorite of mine. I can't wait to try the rest of the Refresh line.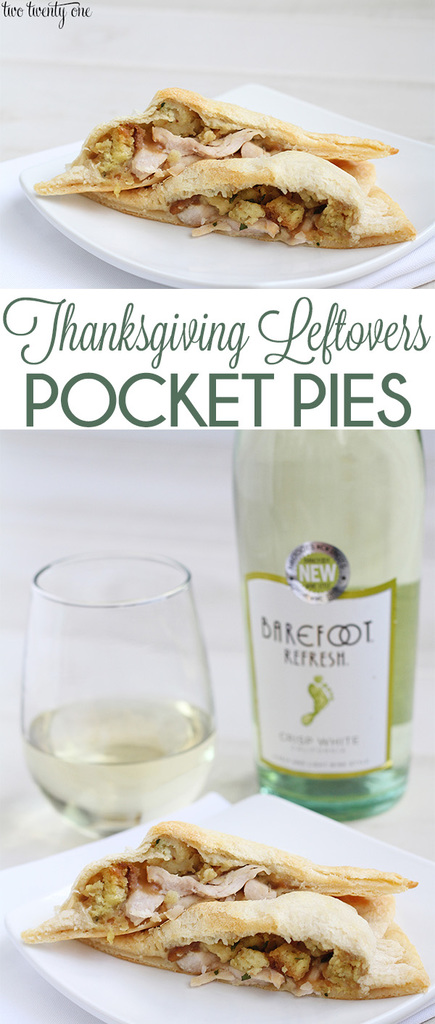 I will admit that these are best when eaten right after baking them. They don't reheat very well in the microwave– the dough gets mushy. But, they do reheat pretty well in the oven.
So, do you think you'll give these a try on Friday?
What filling combination do you think you'd go with?
Stalk away!
This post brought to you by Barefoot Wine. The consumption of wine didn't influence my opinions.