Chocolate Peppermint Sandwich Cookies
Back in March I made these exact same cookies, but the filling was dyed with green coloring and I left off the candy cane pieces. It's amazing the things you can do with a simple, 3 ingredient cake mix cookie recipe.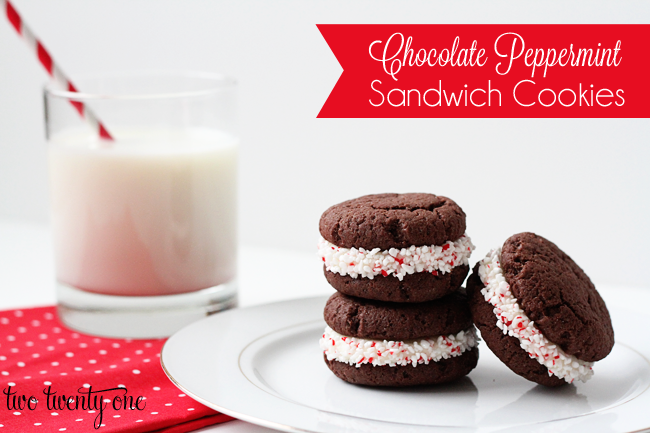 The candy cane pieces were pretty easy to make. I threw 4-5 candy canes in my food processor and chopped those suckers to pieces. Then I used a wire colander to separate the pieces from the candy cane dust. The pieces I used on the cookies were about the size of coarse kosher salt. I didn't want them too big because I wasn't about to have people chipping their teeth. I did find that the icing softened up the candy canes a little so they weren't too crunchy.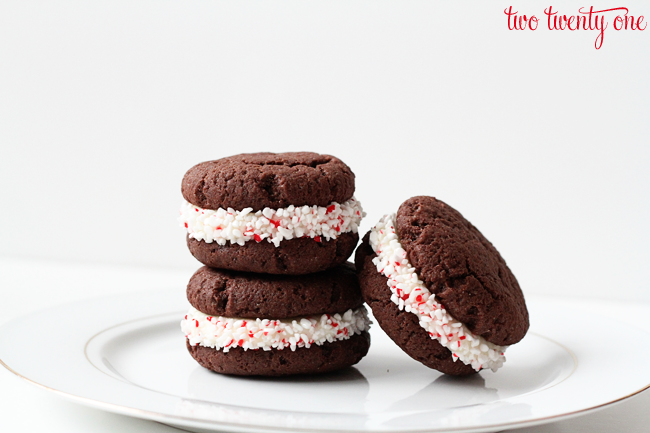 Here's a printable 4×6 chocolate peppermint sandwich cookies recipe card for you. Another Christmas gift from me. Man, am I on fire with all the giving this year or what? Click on the image to head to the download page.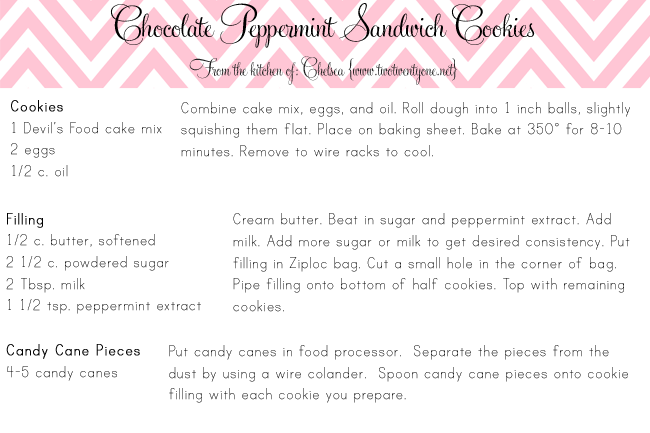 Are you a big peppermint fan? Yeah, me too.
Have you made cake mix cookies before?
Any big weekend plans?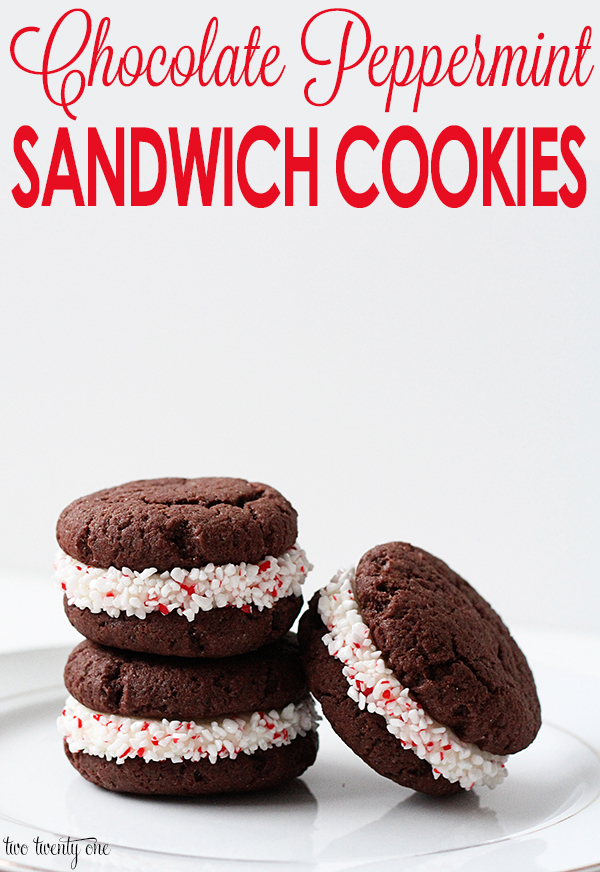 Stalk away!