I whipped up some easy, no rolling or cutting required Easter egg sugar cookies.
I used the same recipe for these Easter egg cookies as my Valentine's Day cookies. But, this time I formed them into egg shapes instead of circles. Because, to be honest, I reserve  the fuss of cut-out cookies for Christmas. If I can form dough into shape with my hands and save time I'm all over it.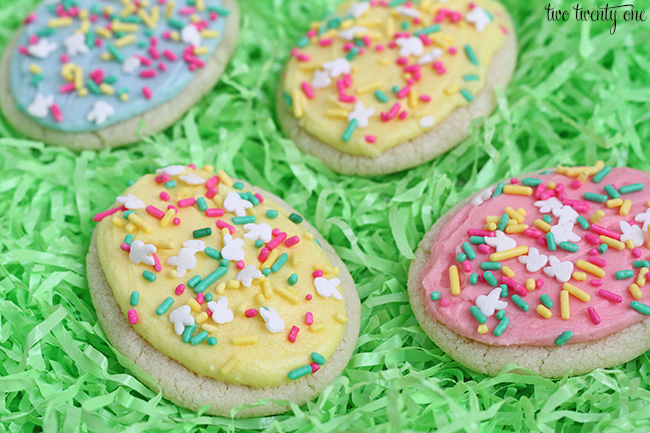 Now, here's how I made the egg shapes. I started by using my cookie scoop to get a uniform amount of dough. I rolled the dough into a ball, and then rolled it into a more oblong ball. I squished it a little in between my hands to make it flat and set them on the cookie sheet. If you have time, I recommend making a few trial dough balls and baking them to see how they come out.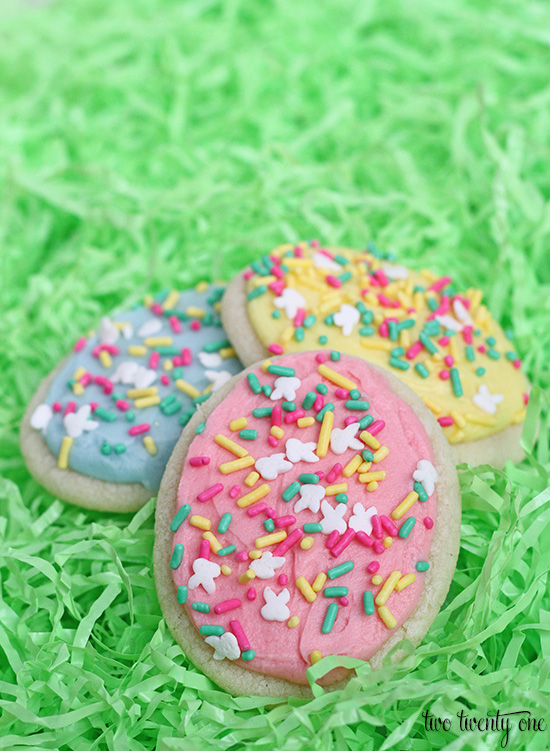 As I usually do, I gave away most these cookies. (It's just too dangerous to keep that many cookies in the house.)  My friends loved them and compared them to the Lofthouse cookies you buy in grocery stores, BUT much better and fresher tasting. I have to say– I totally agree with them.
Click on the image below to download the recipe card.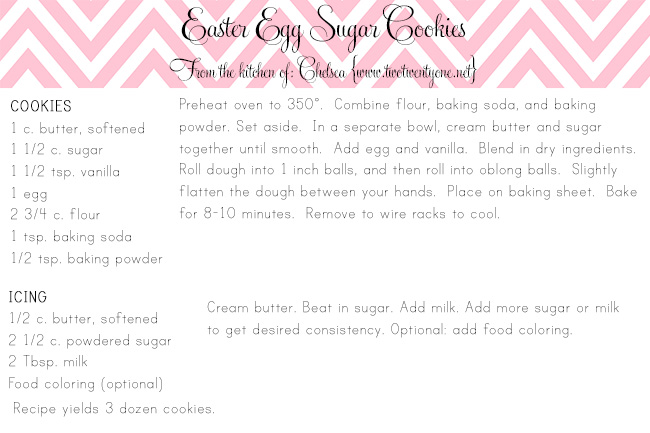 Think you'll whip these up for Easter?