A week ago I made my mom's strawberry pie and posted a photo of the finished product on my personal Facebook account with the caption "Who wants homemade strawberry pie? If so, bring dinner because I've yet to plan that…" Minutes later I got a text from one of my good friends that read "Hey! Don't eat the pie!" She was thinking about having some friends over for dinner, and I guess my pie sealed the deal for her. Needless to say, I didn't have to make dinner that night. Strawberry pie for the win.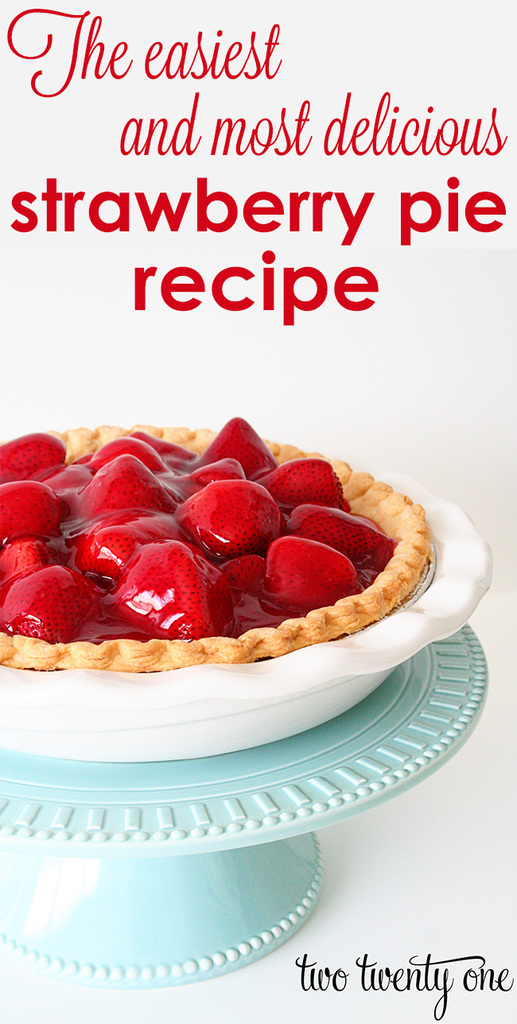 My mom has been making this pie for as long as I can remember. Growing up, my mom, aunt, grandma, cousins, and I would pick pounds upon pounds of strawberries, bring them home, and make strawberry jelly. My mom would always make a strawberry pie or two with our freshly picked berries. I'll have to ask my mom if she ever used the pie as dinner invitation bait.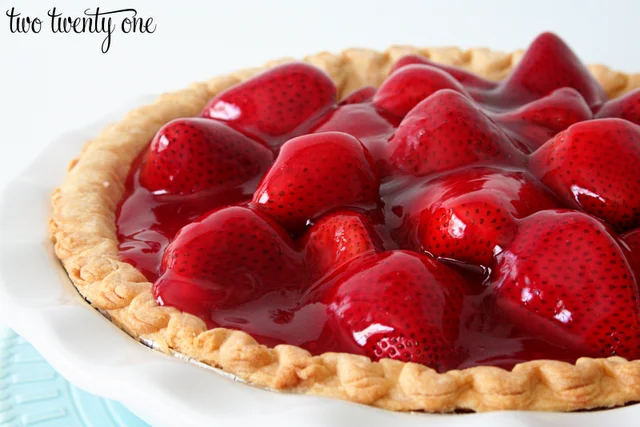 The moral of the story? Make this pie, post a photo of it on Facebook, tell your friends you'll bring the pie if they make dinner, your friends will invite you to dinner, and you won't have to make dinner. You're welcome.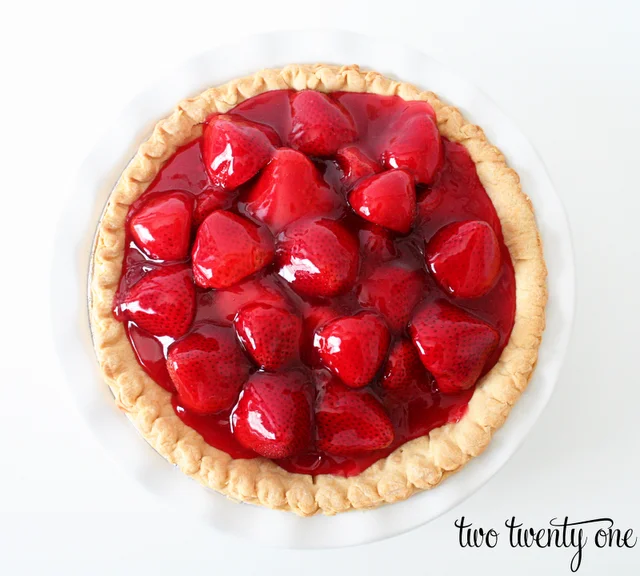 Want another tip? Of course you do. Now I don't know about you, but I don't have time to make pie crust from scratch. I have

episodes of Real Housewives of New Jersey to watch

 important things to do. So I set the aluminum pie tin in a pretty pie dish to make it appear to be homemade. I love pastry trickery. People will most definitely find you out once you cut into the pie and uncover the shiny aluminum pie tin. But they'll be so enamored with the delicious pie that they won't notice that you didn't make your crust from scratch.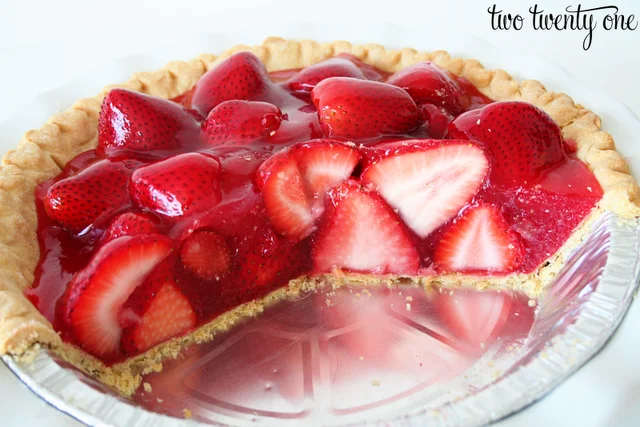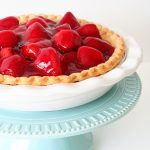 Delicious Strawberry Pie Recipe
The easiest and most delicious strawberry pie recipe - one that you'll come back to again and again!
Keyword:
rice krispie treats, strawberry
Ingredients
2

lbs

fresh strawberries

1

deep dish pie crust

1

cup

water

1

cup

sugar

4

tbsp

cornstarch

4

tbsp

strawberry Jello powder
Instructions
Prepare pie crust according to directions on pack. Set aside.

Clean and trim strawberries. Add to pie crust and set aside.

In a saucepan, combine water, sugar, and cornstarch.

Remove from heat and add the strawberry Jello powder.

Store pie in refrigerator until ready to serve.
Nutrition Facts
Delicious Strawberry Pie Recipe
Amount Per Serving (1 slice)
Calories 0
* Percent Daily Values are based on a 2000 calorie diet.
Have you ever used a baked good as dinner invitation bait?
Do you have a pastry trickery tip you'd like to share with the rest of us?