Hey friends! How was your weekend? Splendid, I hope. We hit the road Friday and headed for my hometown in Northern Indiana to spend some time with my parents.
I miss a lot of things about Northern Indiana, one being the sunsets. The sunsets just don't seem to be as beautiful in Indianapolis.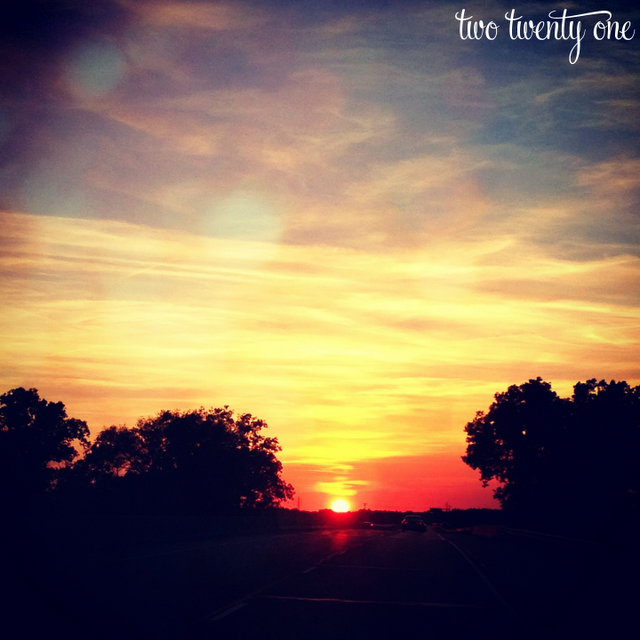 On Saturday morning, my mom and I took the dogs on a walk around town.
Sometimes I really miss living in my small town. When I was growing up I thought it was the most boring place on earth, and I couldn't wait to get out. (You small towners know what I'm talking about.)  But now I look forward to going back to visit my one stoplight town in the middle of cornfields.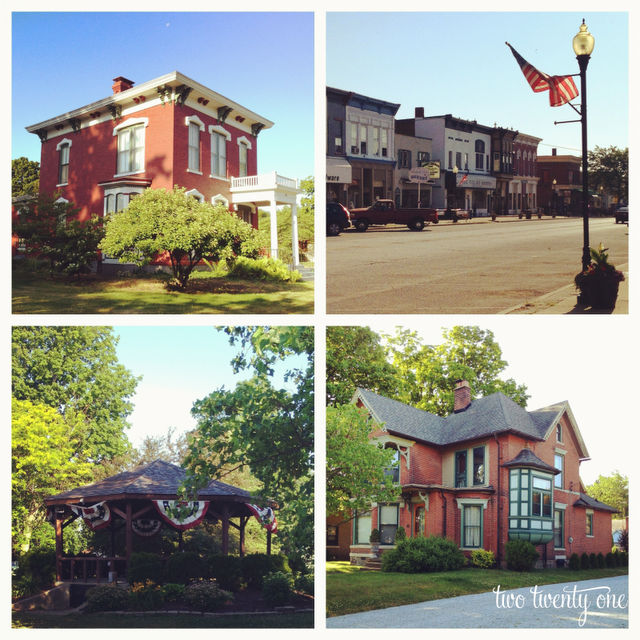 After our walk, my mom and I headed to the mall while Brad stayed home and babysat the dogs. When we got back from our shopping trip we took a dip in my parents' pool. Their dog, Lola, decided to join in the fun too. Jack absolutely hates water so he passed on the pool.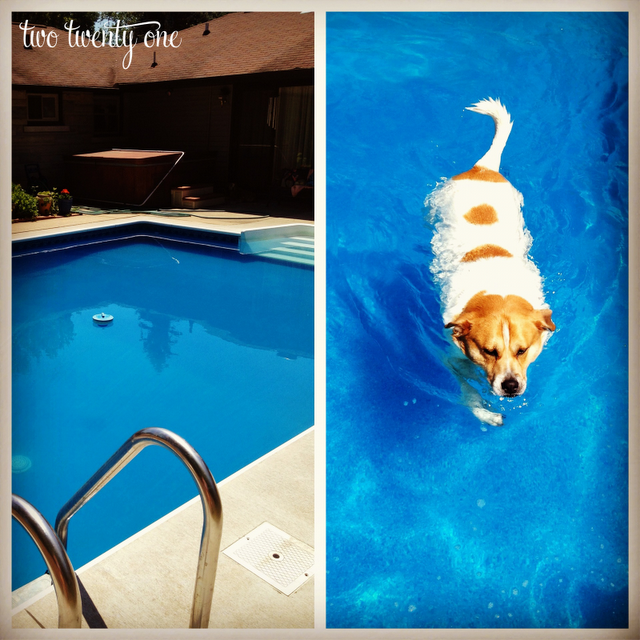 We headed up to New Buffalo, Michigan (about 20 minutes away) for dinner. We tried out a new sushi restaurant, and it didn't disappoint.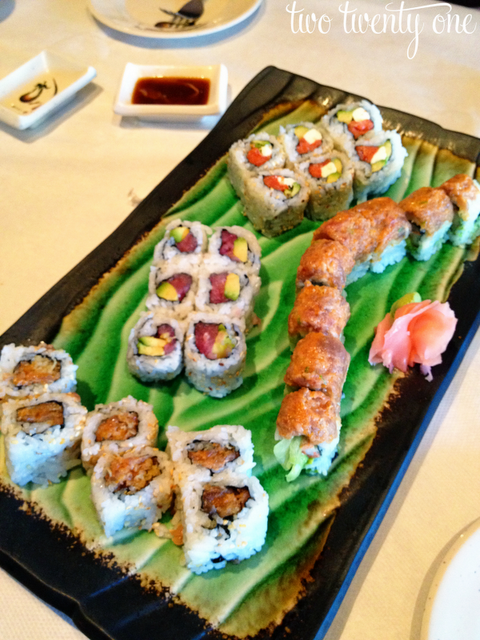 It's mandatory to stop by Oink's for ice cream while in New Buffalo. I almost always get coconut almond fudge. It's pretty amazing.
After gobbling up our ice cream, my parents went home while Brad and I headed to the beach to be romantical and watch the sunset. We also skipped rocks. Brad is clearly a better rock skipper than me, but I'm working on my skills.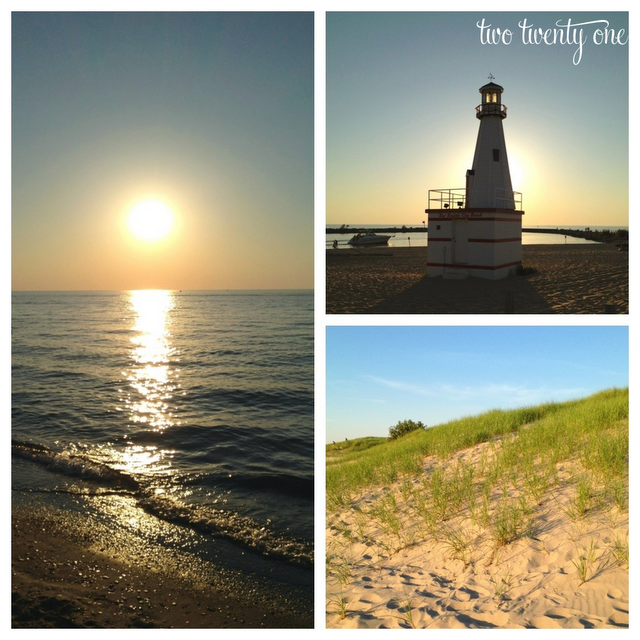 Ahh, check out that sunset. Super romantical, right?
We took the dogs on another walk Sunday morning. Lola needed to cool off afterward so she took a dip in the pool.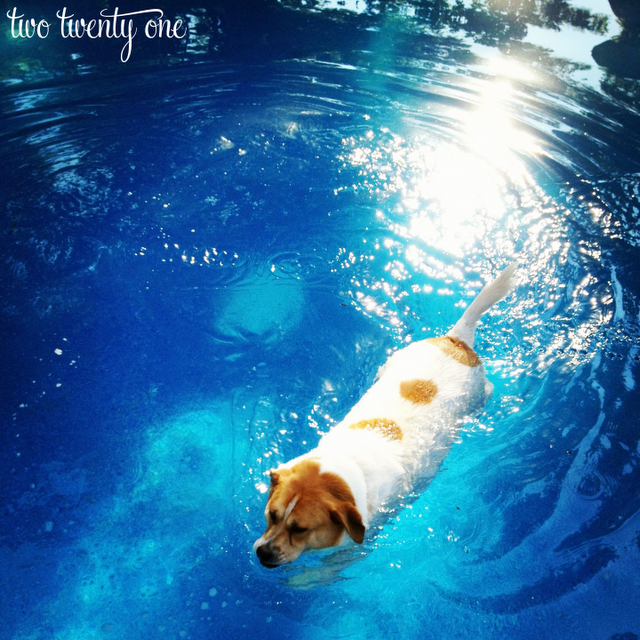 Before we headed back to Indy, I pointed out to my mom that her hens and chicks were growing like crazy, so she proceeded to dig some up and put them in a box for me to bring back. Thanks, mom! Don't worry, I'll show you guys what I end up doing with them.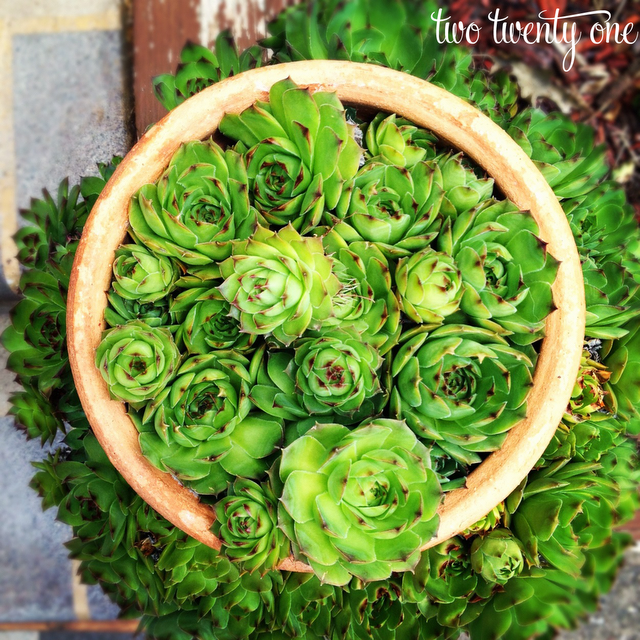 Do anything fun and romantical?
Want to instantly stalk me? Follow me on instagram! I'm twotwentyone.