Chocolate Chip Cookie Brownies
How about them Giants? Sheesh, that was a nail biter. Needless to say, we were pretty pumped that a Manning won it. Sorry, Pats, but not in our house.
We ended up going to our friend's house for the Super Bowl, so I didn't get to use my festive felt football banner. Shucks. But the plus side is that I didn't have to cleaning up. Yay!
I'm not one to show up for a party empty handed, so I whipped up some jalapeño popper dip, rice krispie treats, and chocolate chip cookie brownies. This was my first time making chocolate chip cookie brownies. They are ridiculously easy to make and delicious. I mean, how could a brownie chocolate chip cookies hybrid not be delicious?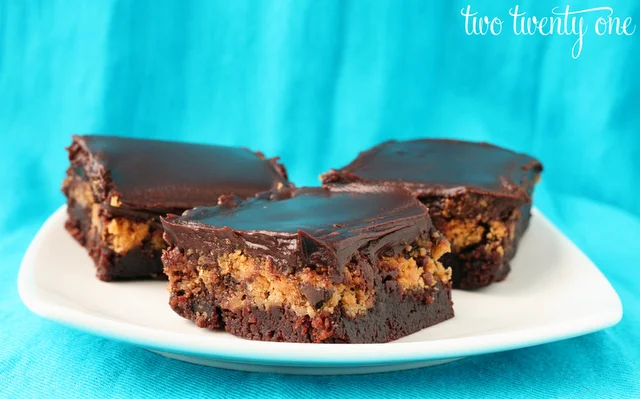 All you need is a brownie mix and cookie dough. Well, for the simple version at least.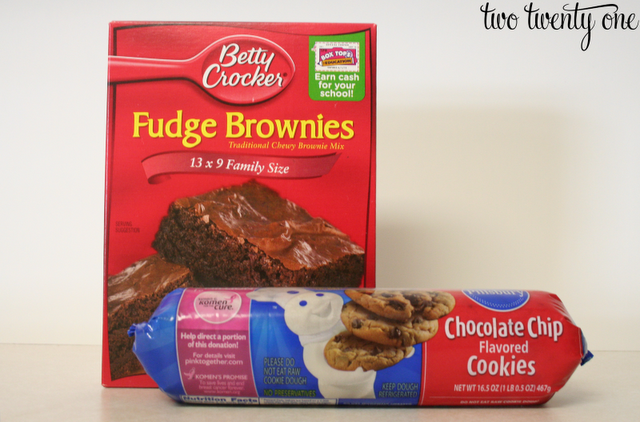 Prepare your brownie mix according to the box. (I'm a big Betty Crocker fudge brownie mix fan. That Betty makes a mean brownie.)  Pour your brownie mix into a 9×13 pan. Plop pieces of cookie dough into the brownie mix. Did you know that you're not supposed to eat that kind of cookie dough raw? I live on the edge and eat it anyway.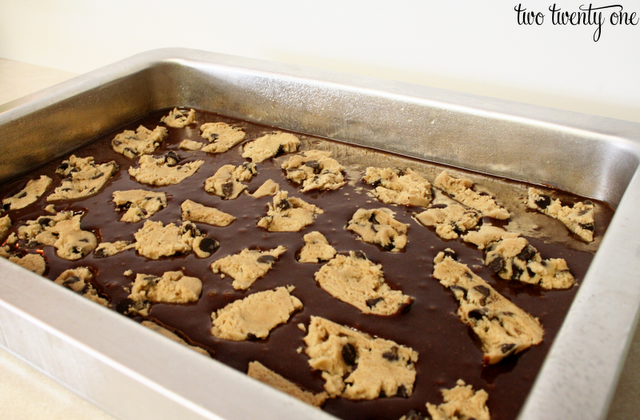 Bake at 350 degrees for 35-40 minutes. It should come out of the oven like this. Now, you can stop here but I didn't.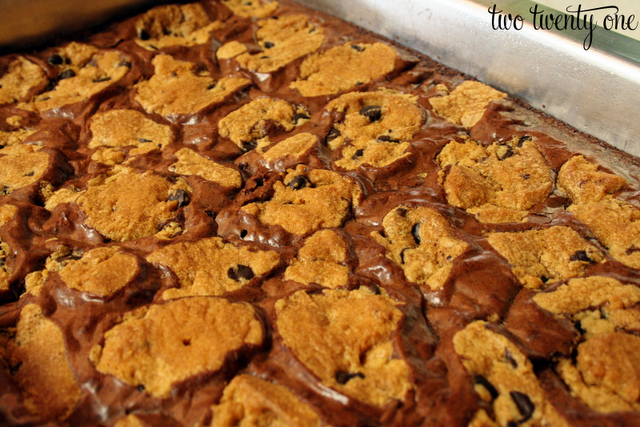 I came across Cheryl's recipe for her chocolate chip cookie brownies. She took them to the next level by adding chocolate ganache. Hel-lo! You bet I added the ganache (butter, heavy whipping cream, and semi-sweet chocolate chips).
How was your Super Bowl Sunday? Eat anything tasty-delicious?
What did you think of Madonna's half-time performance?
What was your favorite commercial? I was kind of underwhelmed.