Super Bowl Football Banner
We're very lucky to have the Super Bowl in our backyard this year. Brad and I headed down there on Tuesday night to check out everything. Walking through Super Bowl Village was very cool and possibly a once in a lifetime experience. And as we were leaving downtown, we were able to see Jimmy Fallon shoot a segment for Late Night.
This week has been filled with celebrity sighting gossip– Ryan Gosling buying rounds of drinks at bars, Will Smith and his family chillin' at a Dairy Queen, and evidently Brad Pitt and Johnny Depp are even in town. I'll be believe all this when there is photographic evidence or see it with my own two eyes.
With the Super Bowl comes Super Bowl parties, right? Well, Brad sort of volunteered us to host a party for all our friends. And who has a Super Bowl party without festive decorations? Not this chick. So yesterday I whipped up a football banner. I figured I could reuse the banner for our college football tailgates. Yay, double duty.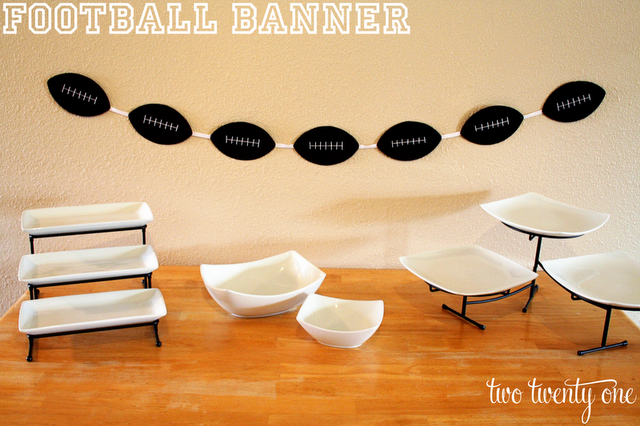 Sorry I wasn't a fancy blogger and made food to display on the serve ware for this photo. Just imagine that there are pigs in a blanket, chips and salsa, and brownies.
Brown felt (I got the sturdy kind.)
Football template (I got one online and printed it onto card stock.)
Use your template to cut out the felt footballs. I used double sided tape on the football template to secure it to the felt while I cut.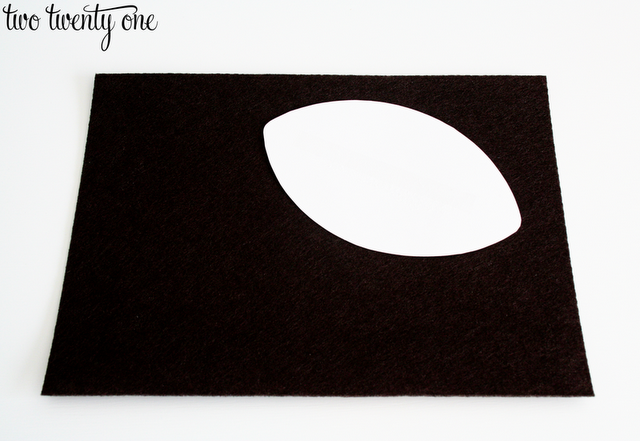 Now that you've cut out the football, grab the embroidery needle and thread. Make a straight stitch across the football.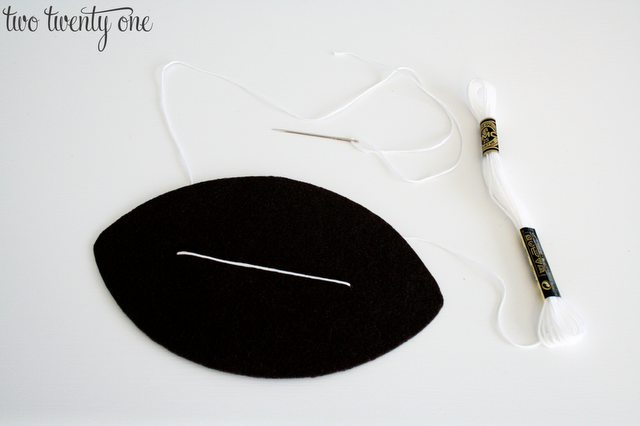 Send the thread back to the front of the football to start making the laces.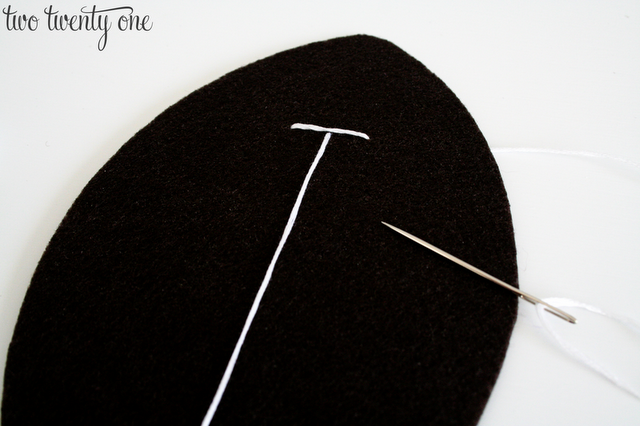 To make a new lace, move the thread down a little and send the thread back through to the front. Once you've made all the laces, tie the two ends of thread together. Here's what the back side of my footballs looks like.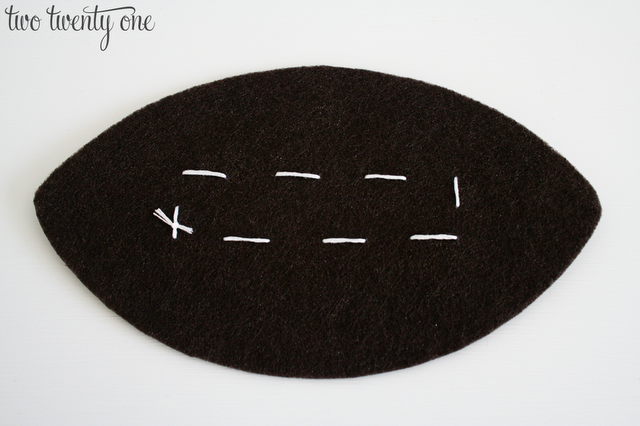 I used short pieces of ribbon (about 3 inches) and hot glue to secure the footballs together. I spaced them 2 inches apart.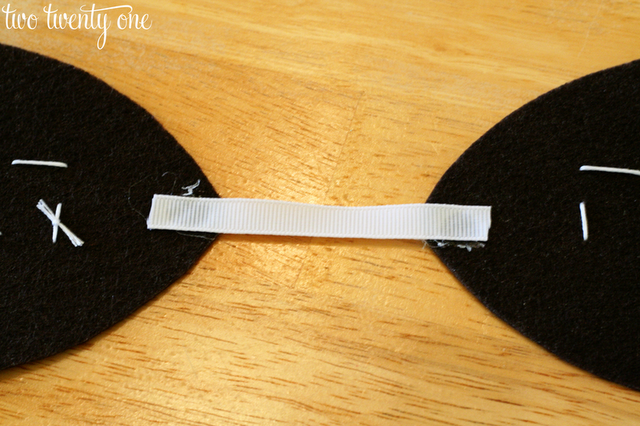 The banner cost me about $5, and it took an hour or so to make it.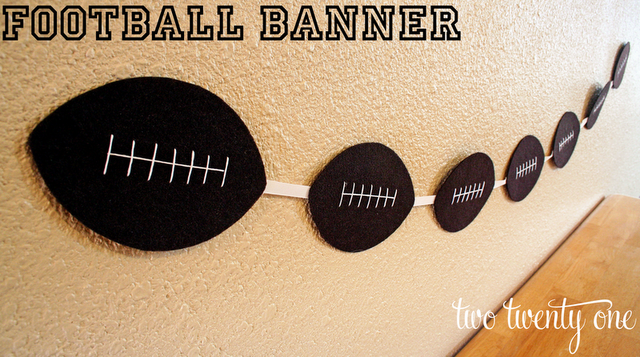 In need of a tasty appetizer to take to a party? I have you covered with my jalapeño popper dip.
What are your plans for Super Bowl Sunday?
What team are you rooting for?