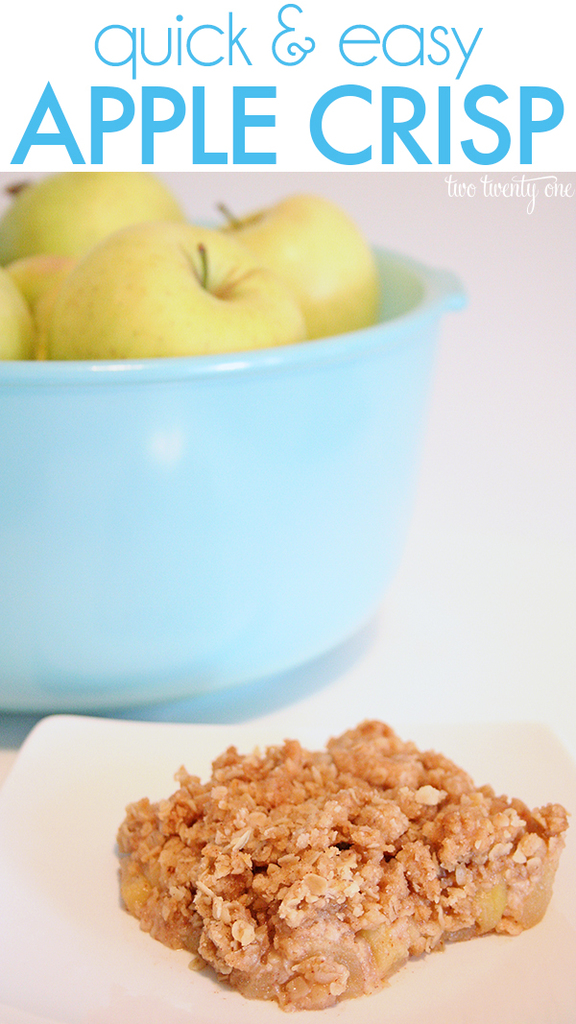 Hands down, my favorite fall dessert is apple crisp. Every fall I would go with my mom and grandma to the same Michigan orchard we went to to get our peaches for peach cobbler. I always loved the drive up to the orchard, the trees bursting with color.
 This past weekend my mom brought me some golden delicious apples, 
so of course I had to make an apple crisp.
Apple crisp is so ridiculously easy to make– it's pretty hard to mess it up. Well, it's easy to mess up if you get the wrong kind of apple. I suggest using golden delicious, honey crisp, or Cortland.
Use something like red delicious and you're going to end up with a pretty inedible apple crisp.
Like always, here's a recipe card! Click on the card to download it.
What's your favorite fall dessert?