With all this extra browsing time on your hands, I thought I'd share some bloggers with similar transitional style as yours truly.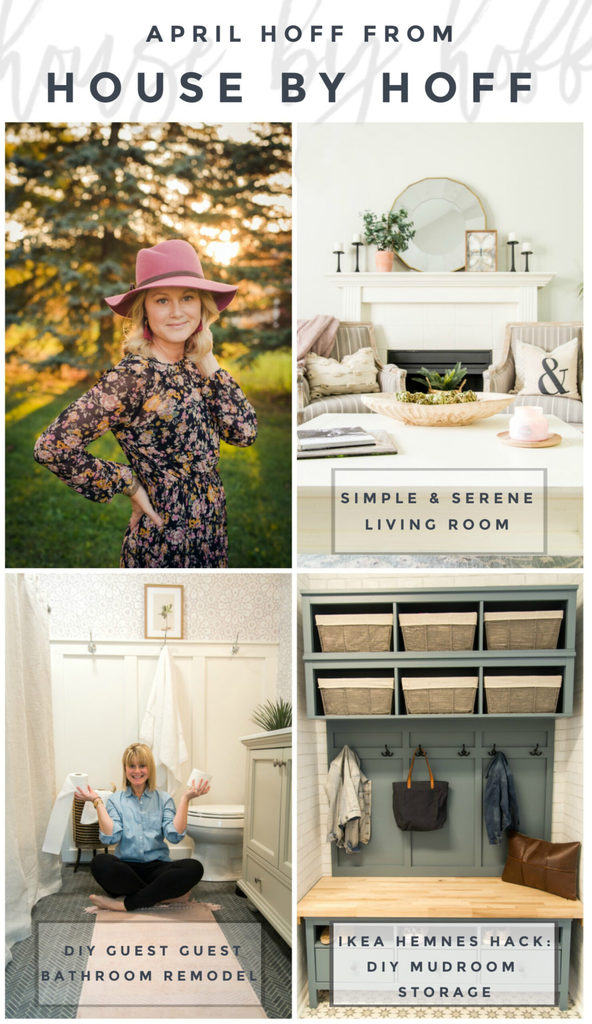 Guest Bathroom Remodel  /  Simple and Serene Living Room  /  IKEA Hemmes Hack
April – House by Hoff
First up, we have my lovely friend, April from House by Hoff. She's a fellow Hoosier, which means she resides in Indiana. We also went to the same university, had the same major, and lived a few sorority houses down from each other at the same time and didn't realize it until a few years ago. Small world, am I right? She's a real hoot. I had the pleasure of spending 10 hours in the car with her last year, and it was a very enjoyable time. Not only is April a blogger, she's also an amazing photographer. On her blog, she features many budget-friendly DIY projects and shopping guides geared mostly to moms of girls.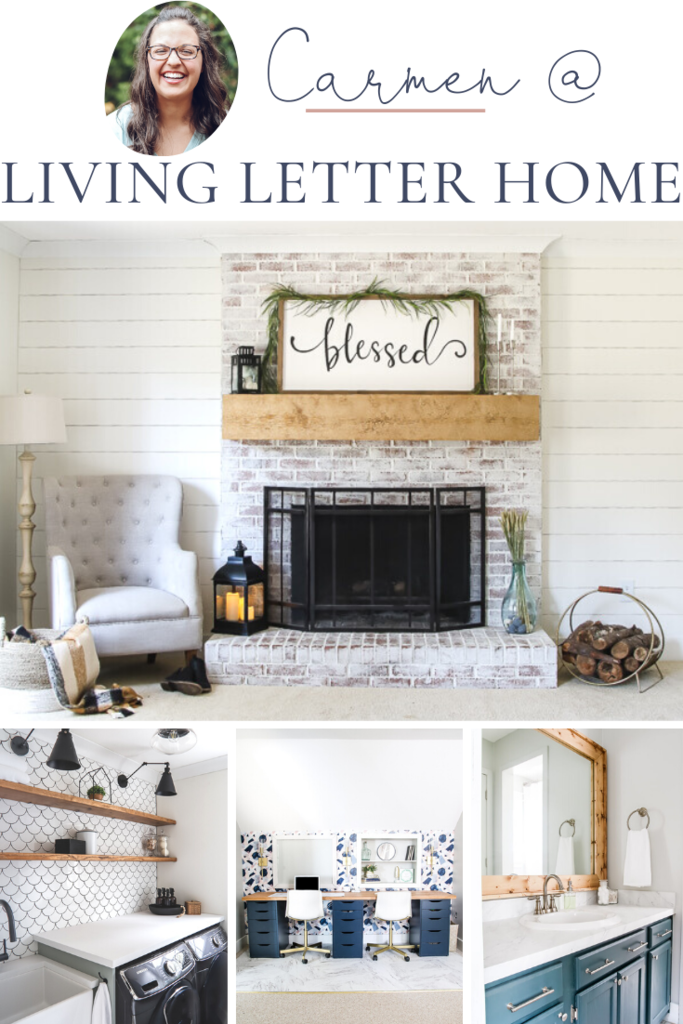 Master Bathroom Refresh  /  Guest Bathroom Makeover Reveal  /  Restoration Hardware Inspired Dining Table  /  DIY Mirror Frame  /  Hula Hoop Spring Wreath
Carmen – Living Letter Home
Next up is Carmen from Living Letter Home. She's okay. I guess. JK. Carmen is a blast. If you want to follow a blogger with a hilarious personality, she's your girl. Carmen and her husband tackle lots of projects in their home on a budget. You have to check out their RH-inspired table I linked above.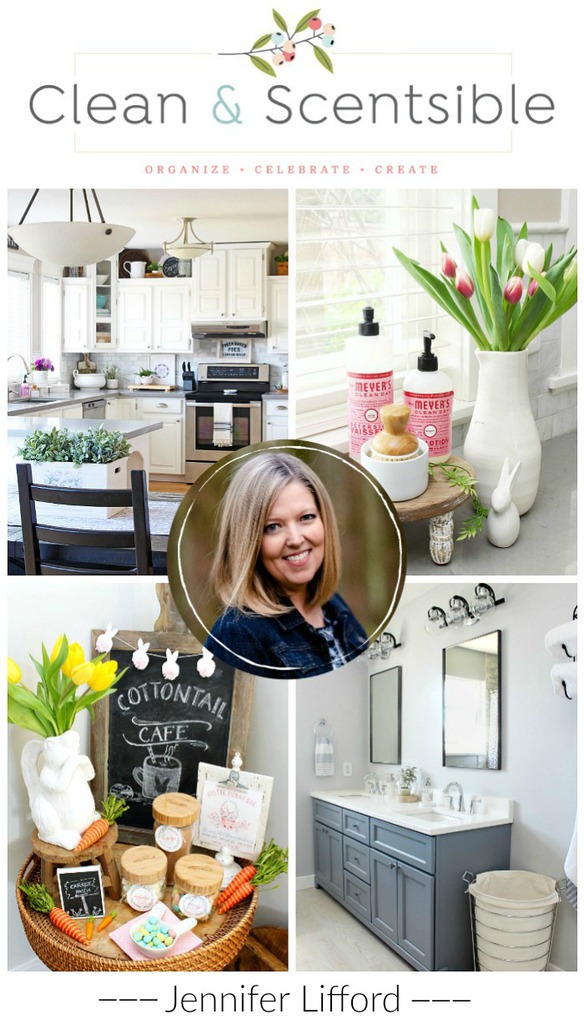 Household Organization Diet /  Kitchen Spring Decor  /  Best Free Easter Printables  /  8 Steps to an Organized Kitchen
Jen – Clean & Scentsible
Need help getting your life in order? Jennifer from Clean & Scentsible is your gal. She has tons of organization content and even wrote a book– The Home Decluttering Diet. Her home decor can be described as neutrals with a pops of color.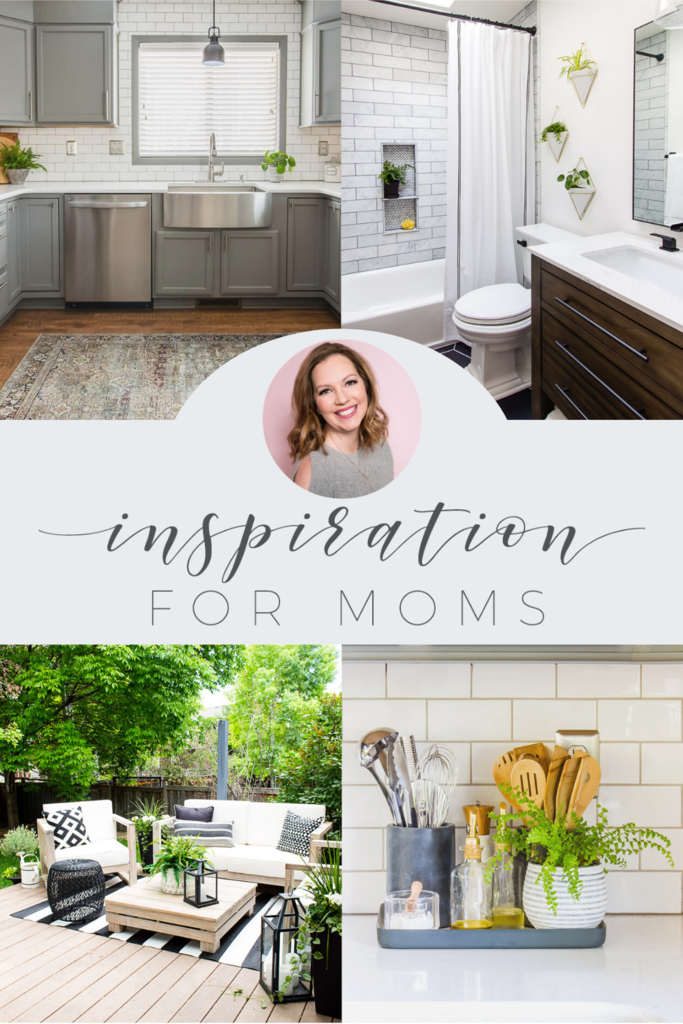 Layered Doormats Mix and Match  /  Home Tour /  How to Easily Paint Kitchen Cabinets You Will Love /  Kitchen Counter Organization  /  Creative Storage Ideas
Laura – Inspiration for Moms
Laura from Inspiration for Moms is a lifestyle bloggers who focuses on home decor, organization, travel, DIY projects, and recipes.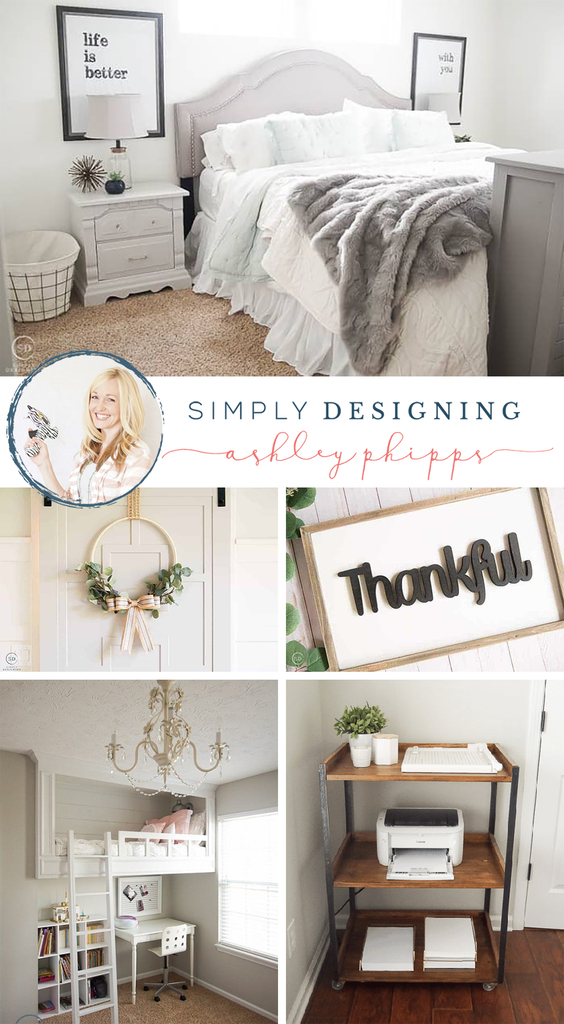 Painted Gray Bedside Table  /  Girls Shared Bedroom and a Baby Nursery Reveal  /  Summer Hoop Wreath  /  How to Make a Farmhouse Sign  /  How to Make a Farmhouse Sign  /  DIY Printer Cart
Ashley – Simply Designing
Allow me to introduce you to my friend Ashley from Simply Designing. Ashley used to live in Indiana but she left me for Washington state last spring, where she and her family are in the process of building a house in the middle of the woods. Her blog features DIYs, crafts, simple home decor ideas, essential oil DIYs, recipes and travel ideas.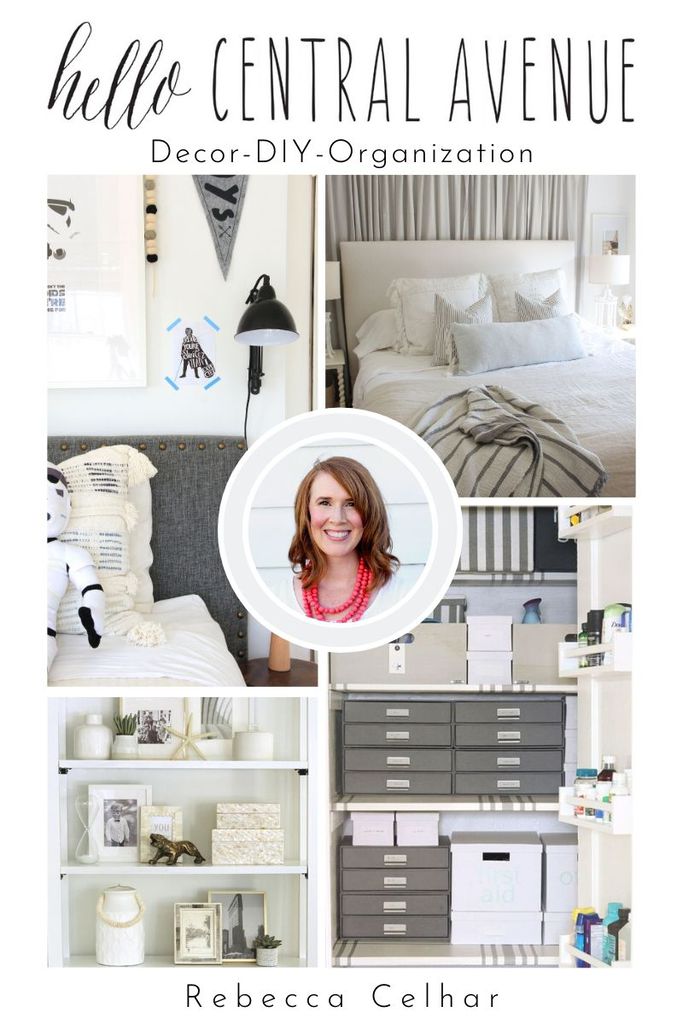 Easy DIY Spring Hoop Wreath  /  Master Bedroom Update On a Budget  /  DIY Lego Storage Ideas for a Small Space  /  DIY Custom Wall Decals with Spray Paint
Rebecca – Hello Central Avenue
Rebecca from Hello Central Avenue is a home blogger who focuses on decor, DIY projects, organization, and printables. She has a simple and classic style while mixing old elements with newer ones.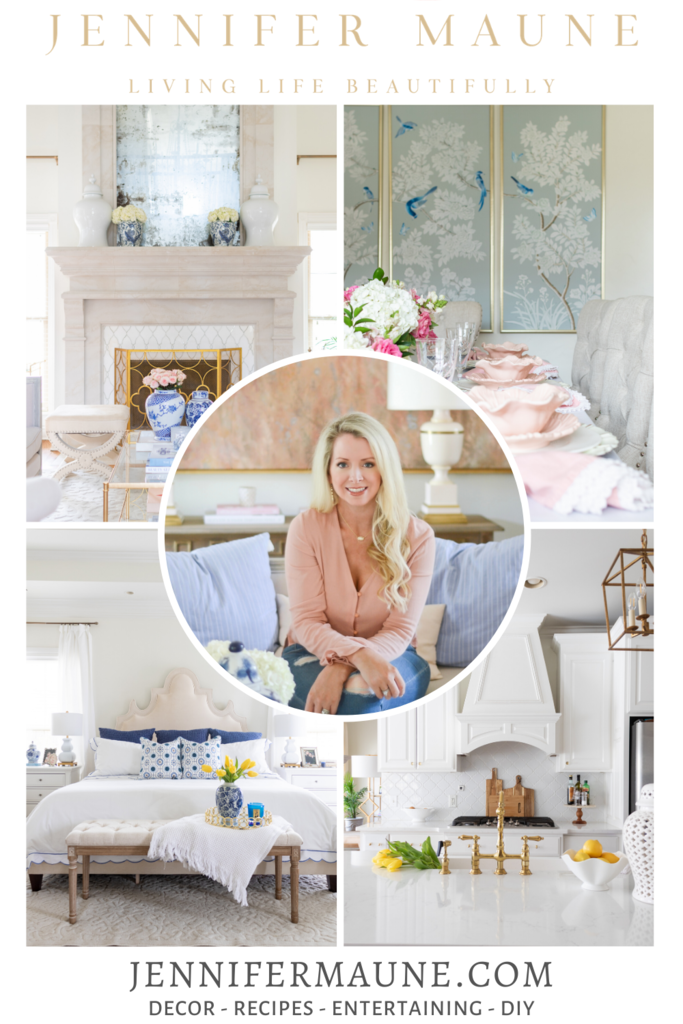 Spring Decor  /  White Bathroom Ideas  /  Citrus Tablescape  /  White Kitchen Remodel  /  Built-In Bookcase Decorating Ideas
Jennifer – Jennifer Maune
Jennifer from Jennifer Maune is a lifestyle blogger who shares home renovations, tablescapes, holiday decor, home design, DIY, recipes, and entertaining ideas. Fun fact: she's in culinary school to become a chef.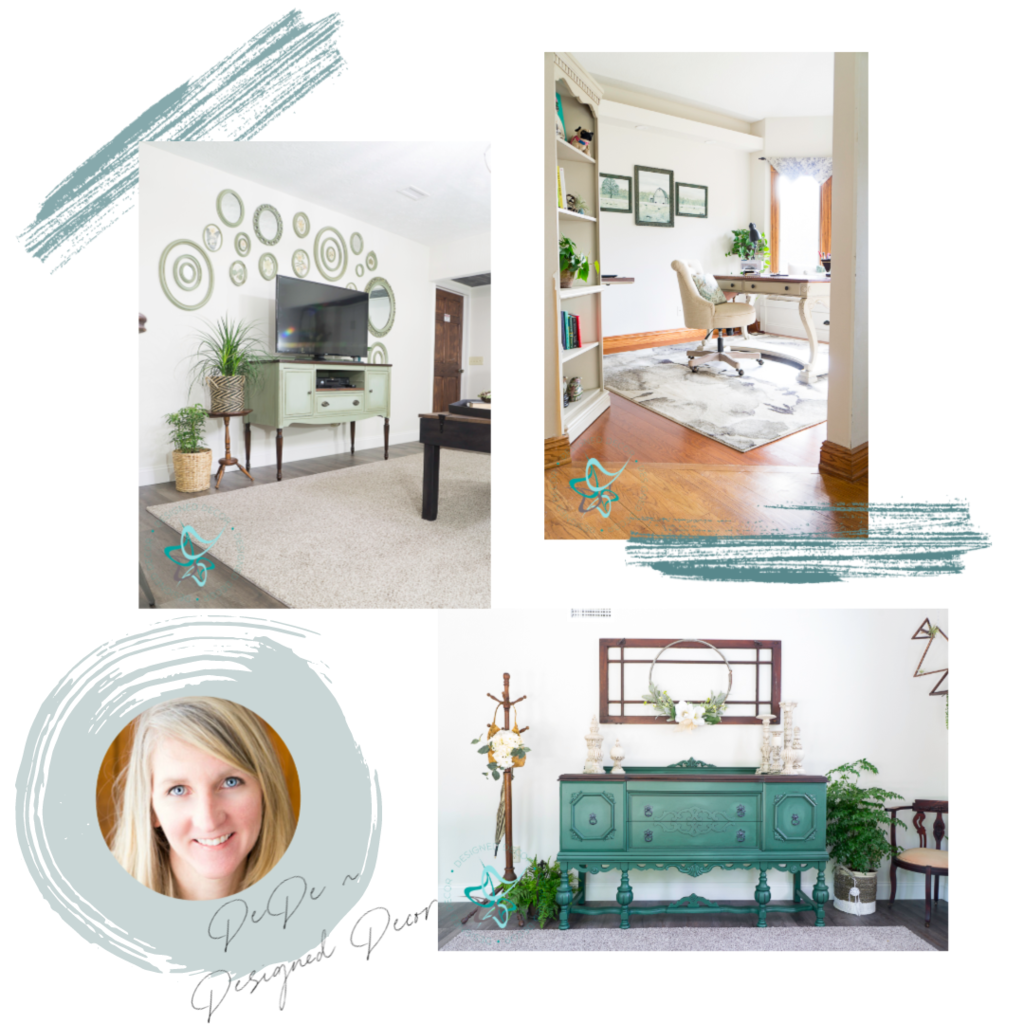 Amazing Budget-Friendly Office Makeover  /  Modern Transitional Living Room Design With Touches of Vintage  /  Warm Bold Inviting Entryway  /  Modern Kitchen Makeover for the Guest Suite  /  Budget Friendly Mudroom
DeDe – Designed Decor
DeDe from Designed Decor is master furniture painter. So if you ever find yourself wanting to paint a piece of furniture, hit up DeDe. She also shares home decor, DIY projects, and seasonal decor.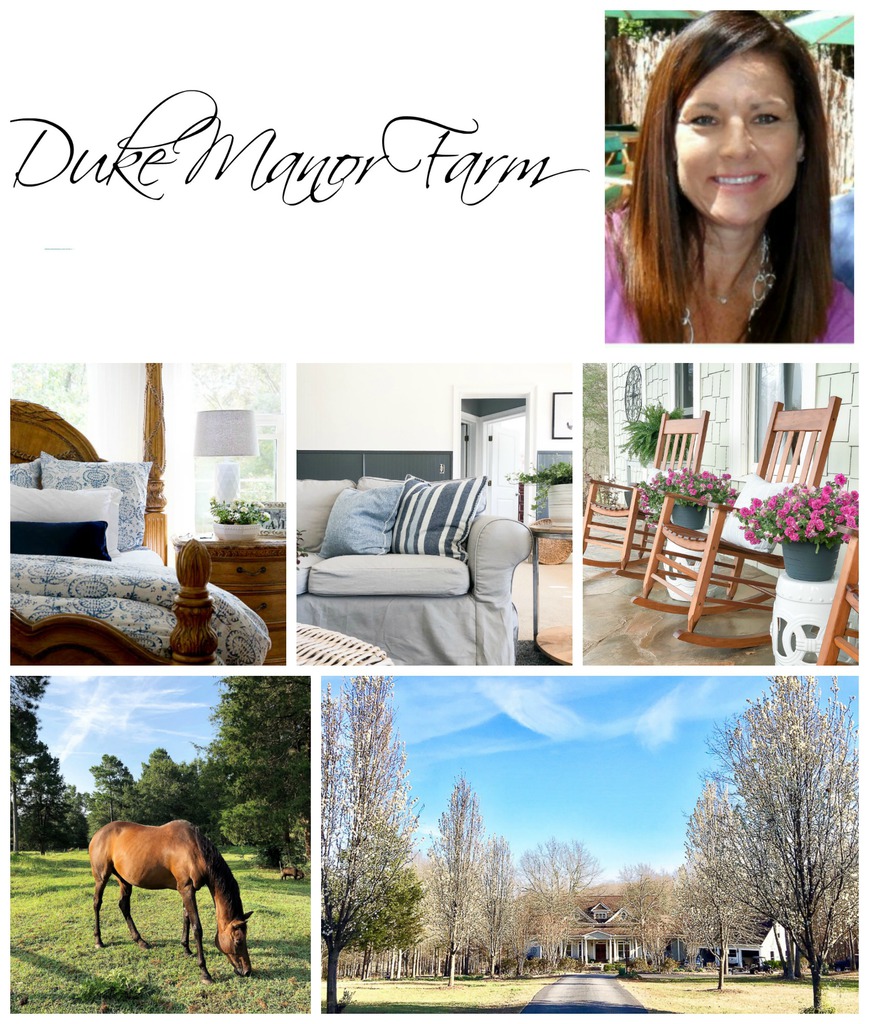 Welcome to My Home  /  Snippets of Spring at Duke Manor Farm  /  Pros and Cons of Painting Kitchen Cabinets White  /  How to Tile a Bathroom Like a Pro
Laura – Duke Manor Farm
Laura from Duke Manor Farm is a city girl turned country gal in Northeast Georgia.  Laura blogs about interior decorating, gardening, life on her farm, holidays, travel, and more.