Black and White Patio Furniture
This post is sponsored by Better Homes & Gardens at Walmart. All opinions are my own.
Black and white patio furniture is very on trend right now. So I thought I'd give it a shot on our front porch because we have the perfect spot for two chairs.
Black and White Patio Furniture Conversation Set
BHG at Walmart has a gorgeous black and white conversation set. The set comes with two black and white striped cushioned chairs and one black cocktail table.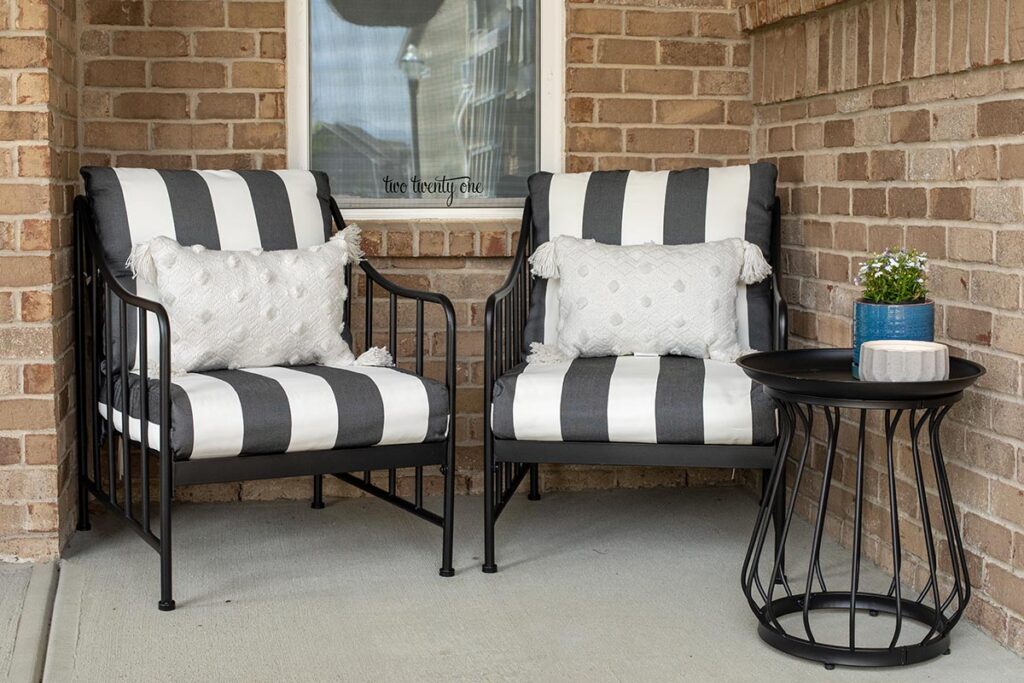 The black stainless-steel frames have been powder-coated for rust resistance.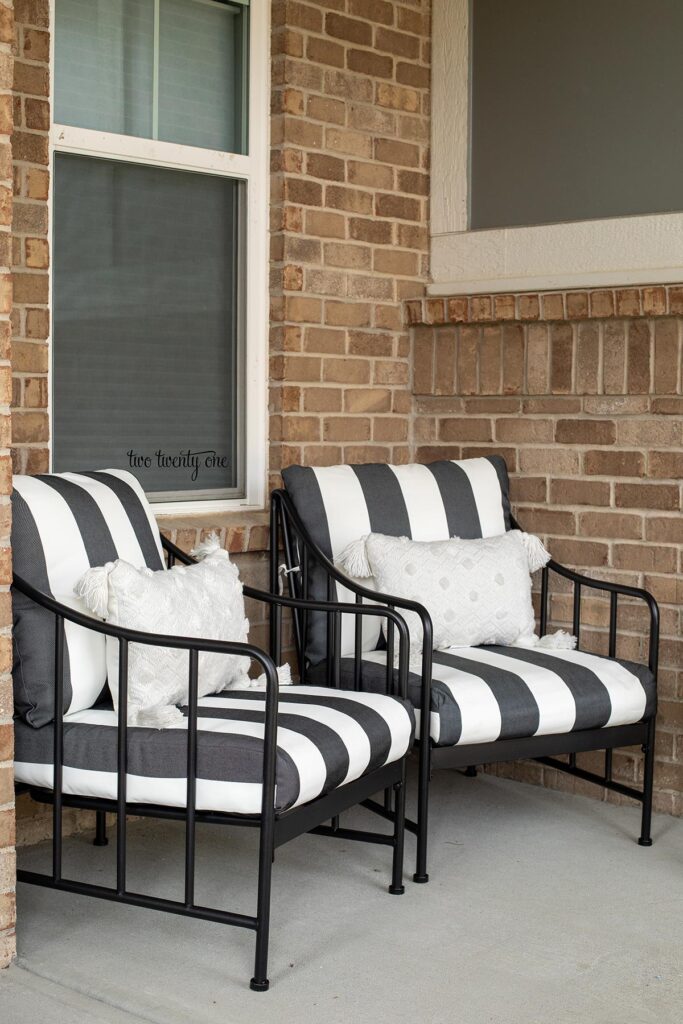 Textured Throw Pillows
To add a little more visual interest, I chose two tufted patterned, outdoor throw pillows with tassels. I like how the pillows don't take away much attention from the black and white stripes of the chair cushions.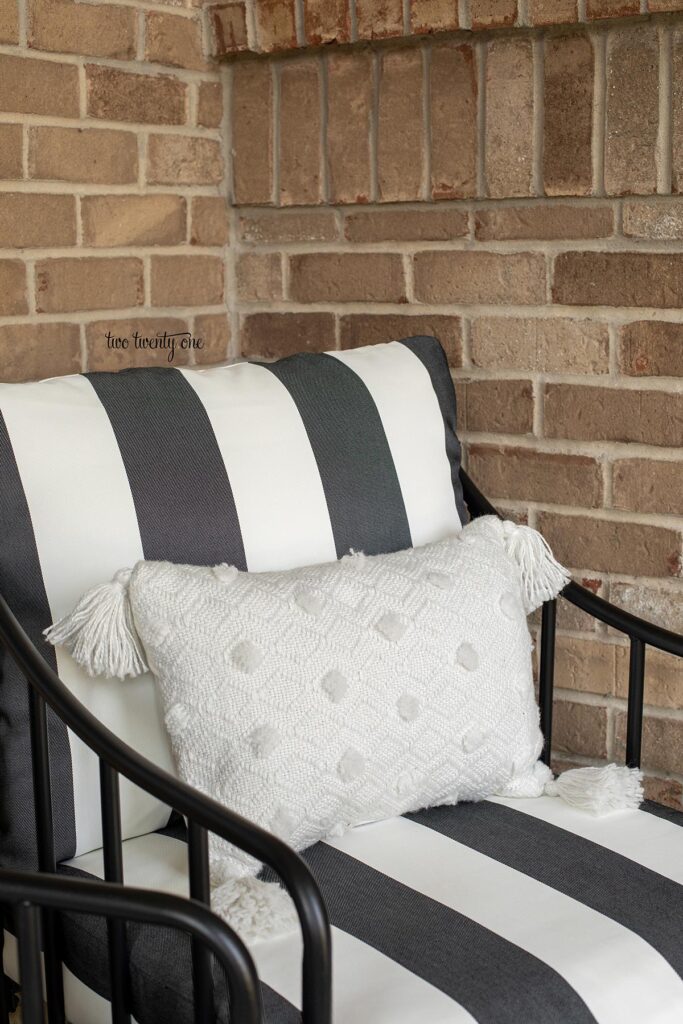 Black Cocktail Table
The black cocktail table can be used for cocktails, planters, citronella candles, and more. I went with a blue planter and gray, ceramic citronella candle. There's a drainage hole in the center of the top of the table so water won't pool. But that shouldn't be a problem for us since it's on our roofed porch.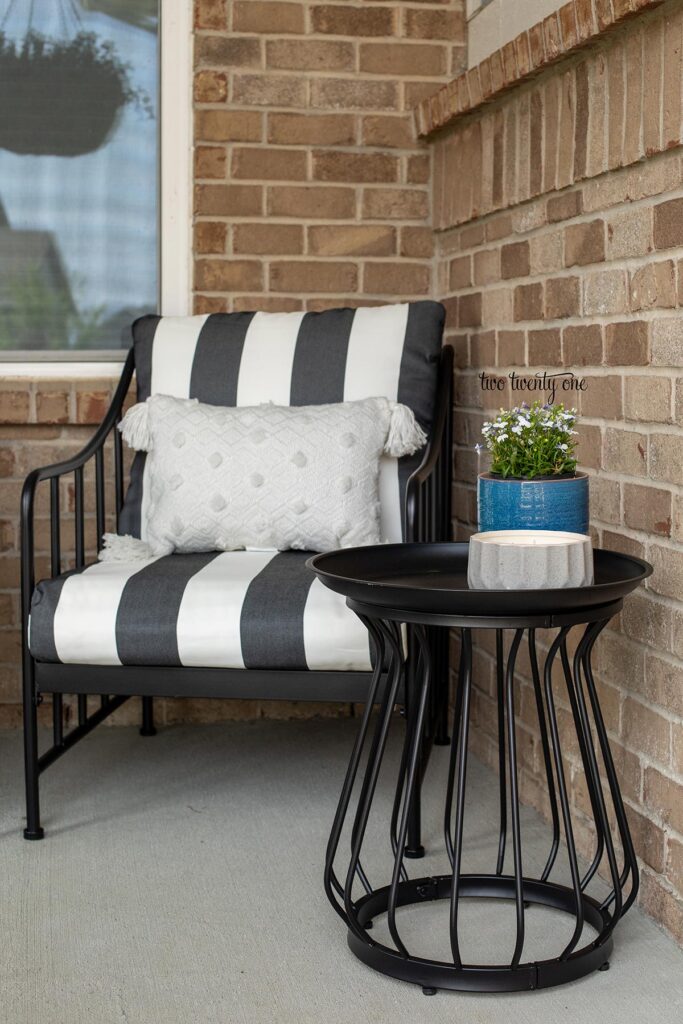 Large Hanging Basket
To add a little pop of color, I wanted to add a hanging basket to the front porch. I have a large hanging basket with a coco liner. So I picked up two BHG at Walmart hanging baskets and added both of them to the large hanging basket.
Tip: These hanging baskets dry out quickly. Add some plastic to the bottom of the hanging basket to help the roots maintain moisture.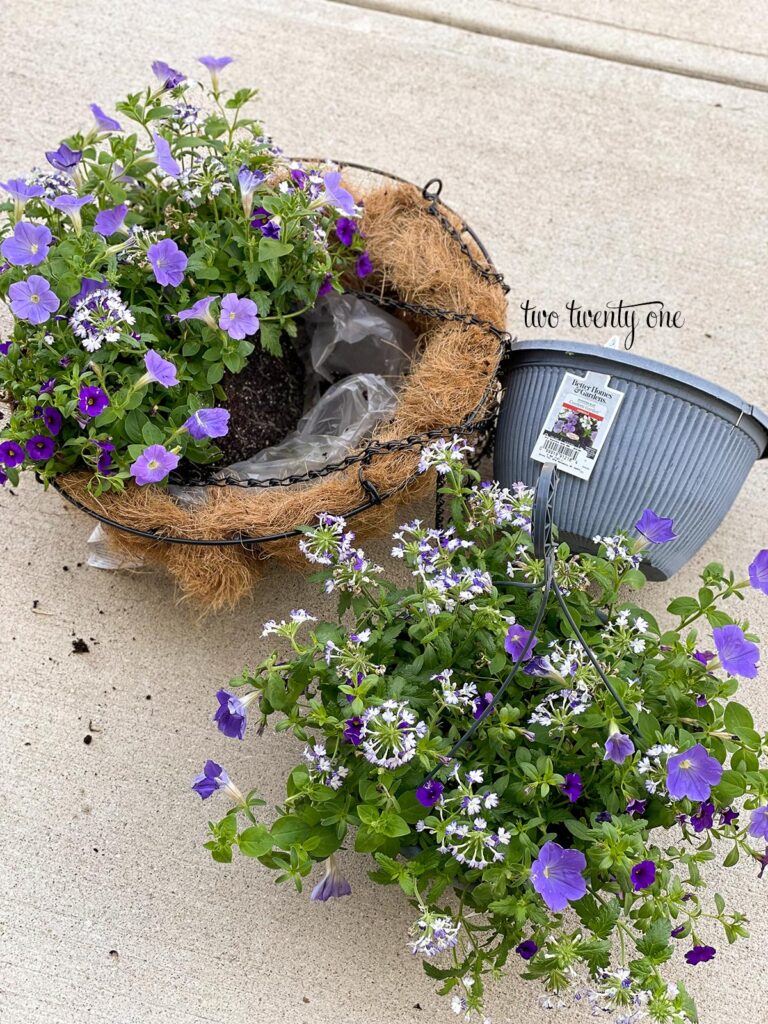 This hanging basket contains purple/blue petunias, dark purple calibrachoa, and purple and white verbena.
I chose to go with purple flowers to coordinate with the two front porch planters I put planted last month. The planters contain white and purple/blue lobelia and dark purple pansies.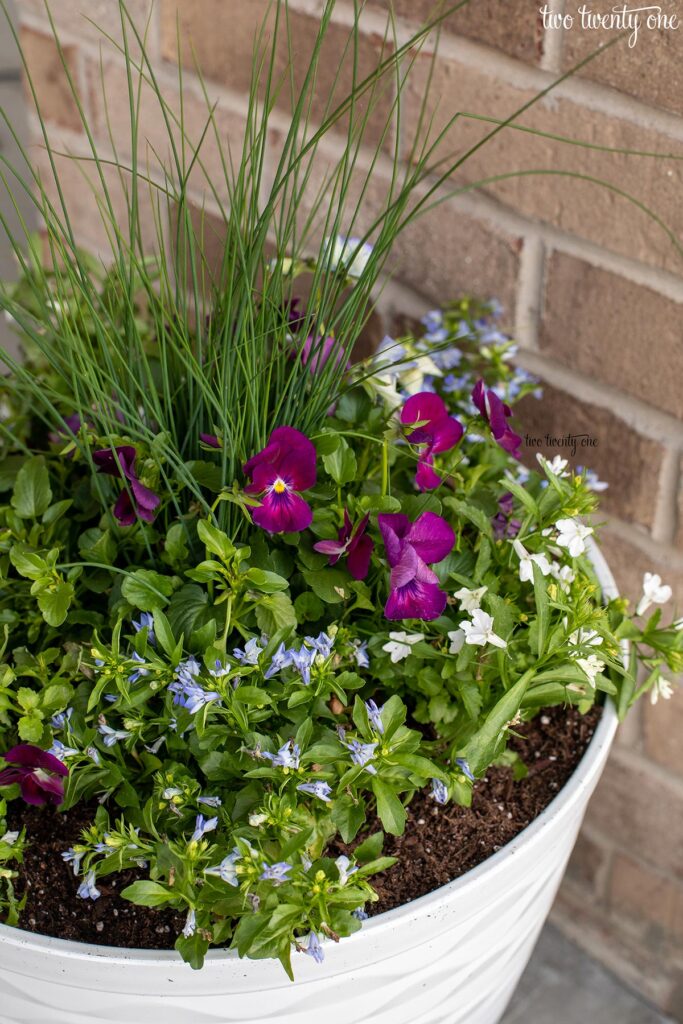 Two of the original hanging baskets filled out the large hanging basket nicely.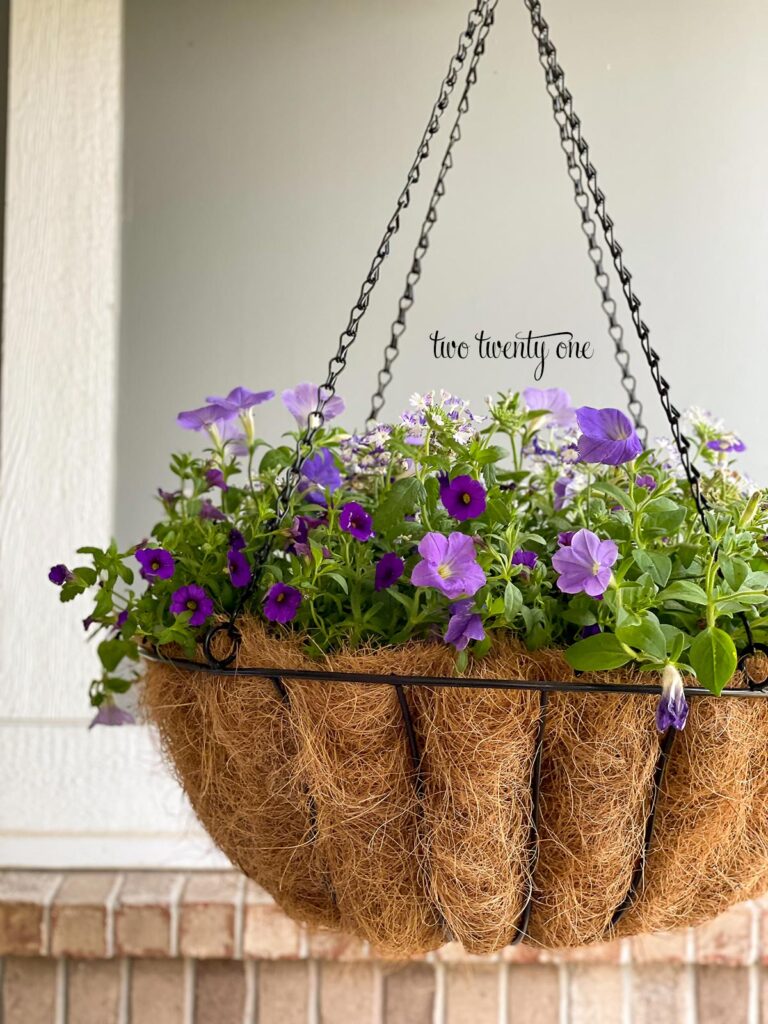 The flowers will spill out and over the edge of the hanging basket.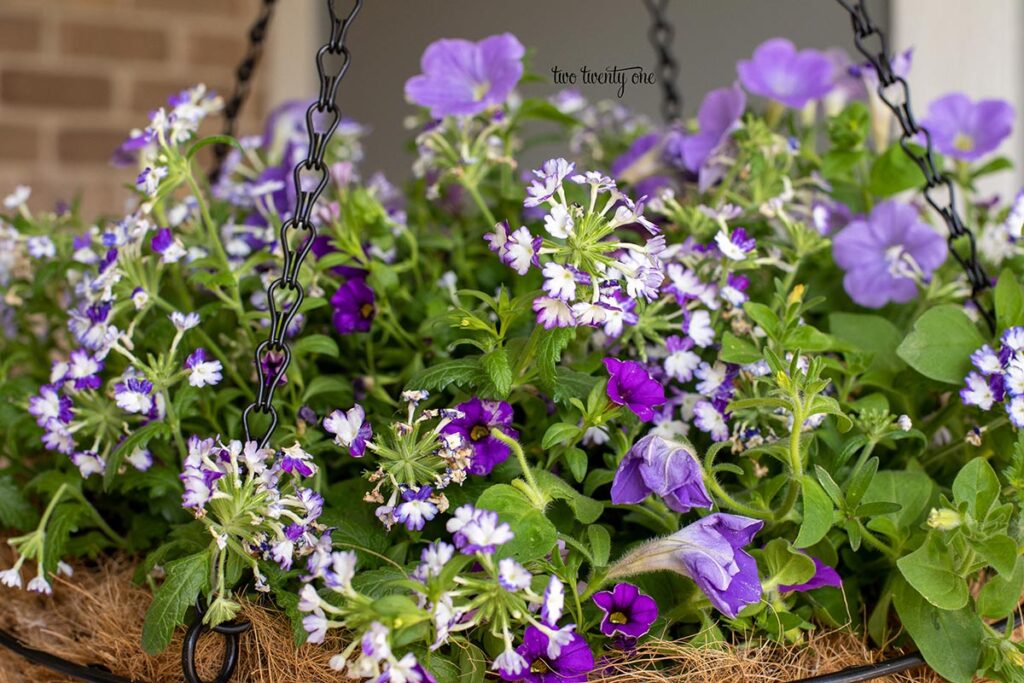 Front Porch Sitting Area
Now we have a stylish and cozy spot on the front porch where we can sit and watch the kids ride their bikes and scooters back and forth on the sidewalk.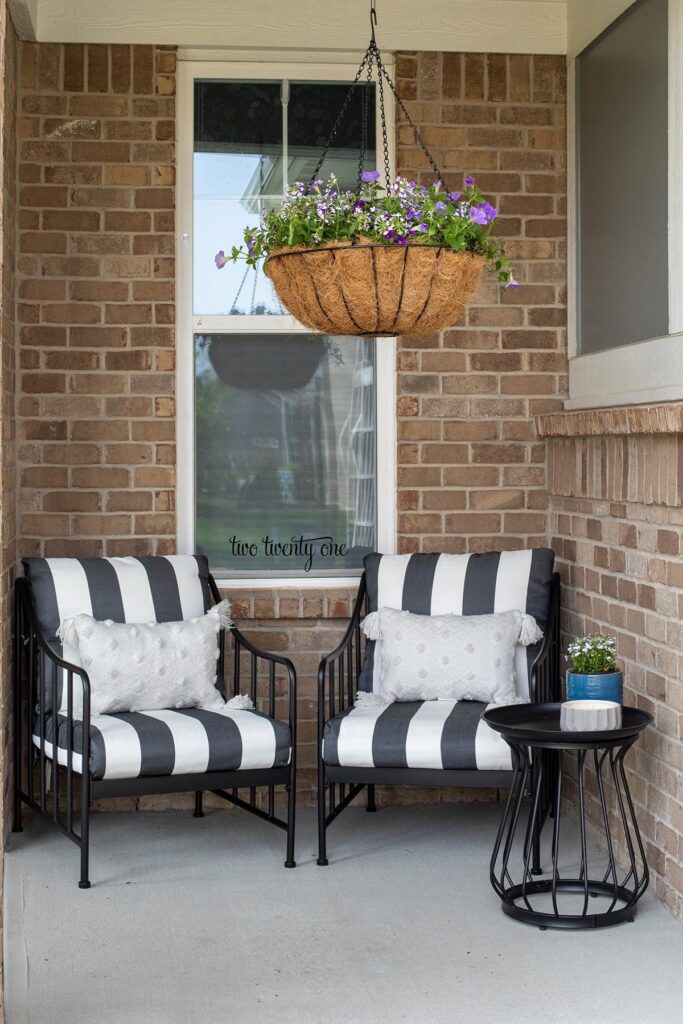 Sources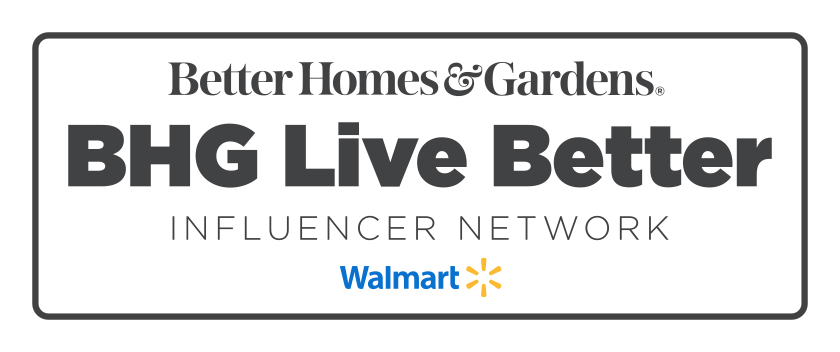 This post is sponsored by Better Homes & Gardens at Walmart. All opinions are my own.