10 Year Celebration – Plant Prize Pack Giveaway
Two Twenty One is 10 years old! Wild, right? To celebrate, I'm giving away some of my favorite things throughout the week.
Today it's all about plants, so I'm giving away a plant prize pack! These are my must have plant-related products.
One lucky winner will walk away with:
1 foldable potting mat • 1 three-way meter– moisture, light, pH tester • 1 SUPERthrive vitamin solution
I affiliate linked them above in case you can't control yourself and need. them. now.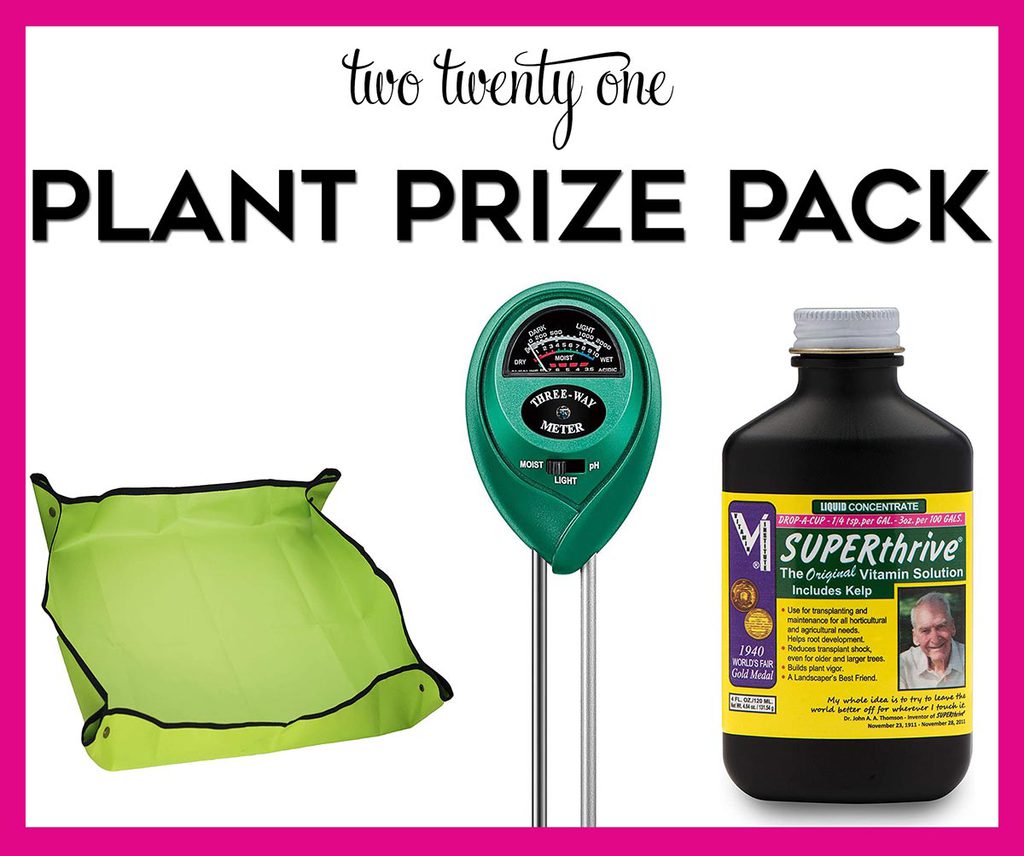 Use the Rafflecopter below to enter the giveaway.
And make sure you head over to Instagram and enter to win a Costco floral arrangement!