4 Ways to Encourage Kids' Interest in Books
This is a sponsored post written by me on behalf of Scholastic Store Online. All opinions are 100% mine.
Use promo code CHELSM120 for 20% off at the Scholastic Store Online!
Struggling to get your kids excited about books and reading? Here are 4 ways to encourage kids' interest in books.
Appeal to Their Interests
In my experience as a former educator and parent, selecting book topics that appeal to kids is the key to getting them interested in books. Think about it– if you have no interest in 1990s romance novels are you going to be excited to read a 1990s romance novel? The same goes for kids. So choose books about things that interest them.
And when choosing the books, I also suggest getting a mix of nonfiction and fiction. Owen is really into space and LEGOs right now. So I selected The Magic School Bus Presents Our Solar System, a nonfiction picture book, and paired it with LEGO City 3, 2, 1 Liftoff!, a fiction book.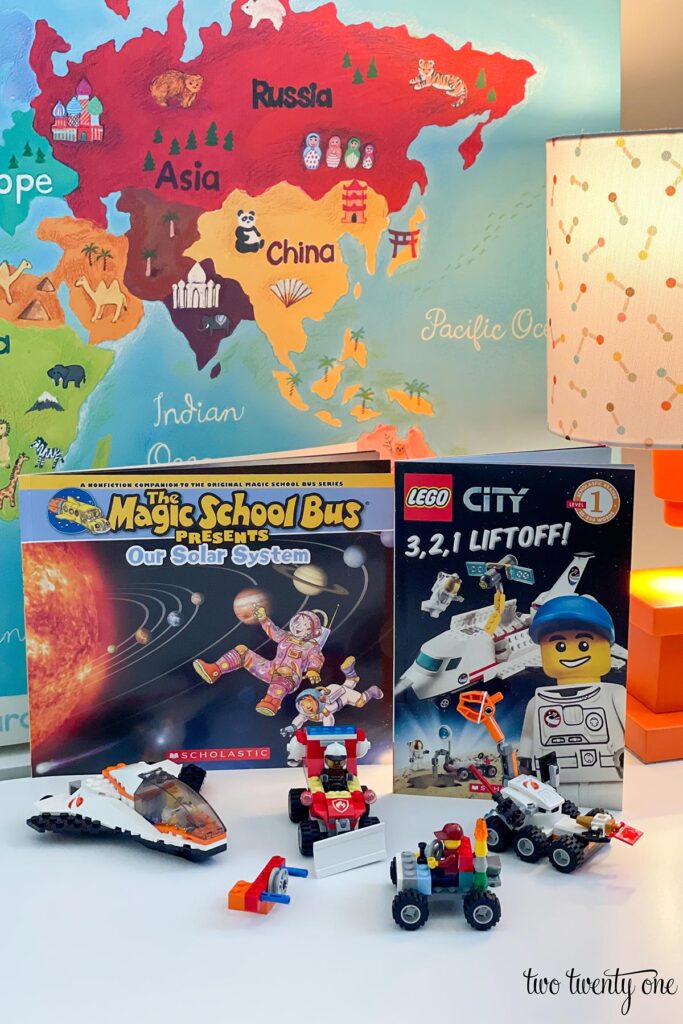 Make Books Interactive
One way to make reading more interesting is to pair a hands-on activity with the book. In one of my college education classes, I learned that pairing an activity with a book can help children process and better remember they read or what was read to them. This definitely makes sense, especially if you have a more tactile learner.
After reading the LEGO book, Owen wanted to build LEGO a go kart he noticed in the book. So not only did he read a book, but he integrated his own STEM activity.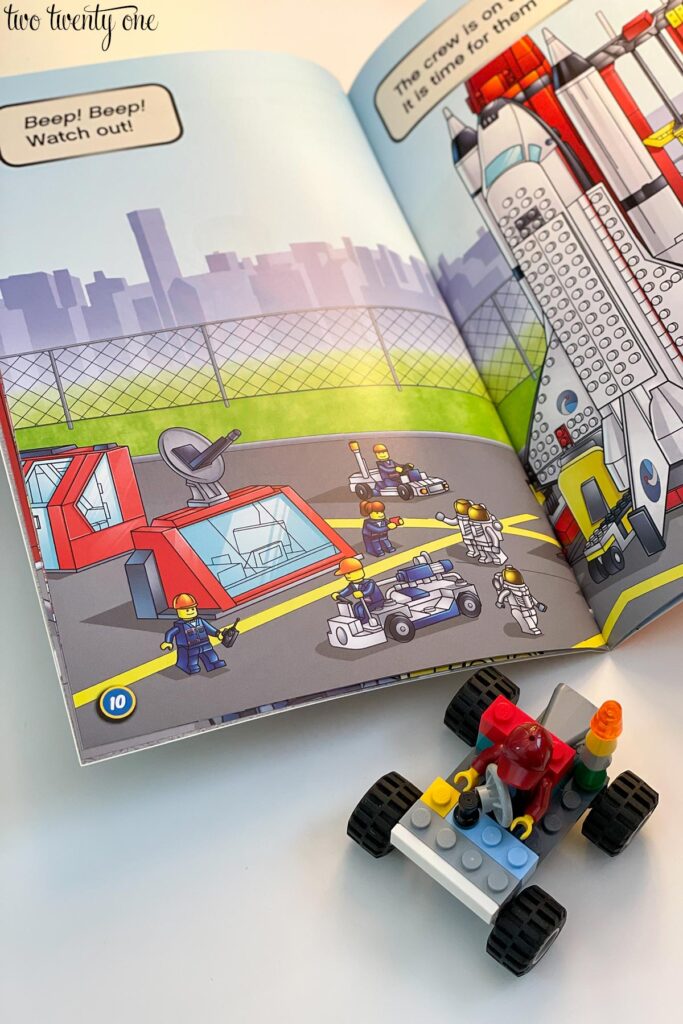 Ways to Make Reading Interactive
Build something from the book out of LEGOs, MagnaTiles, etc.
Draw or paint a picture from the book.
Recreate a passage from the book with toys or stuffed animals.
Make a food mentioned in the book.
Dress up like a character from the book.
Read the book and then watch the movie together.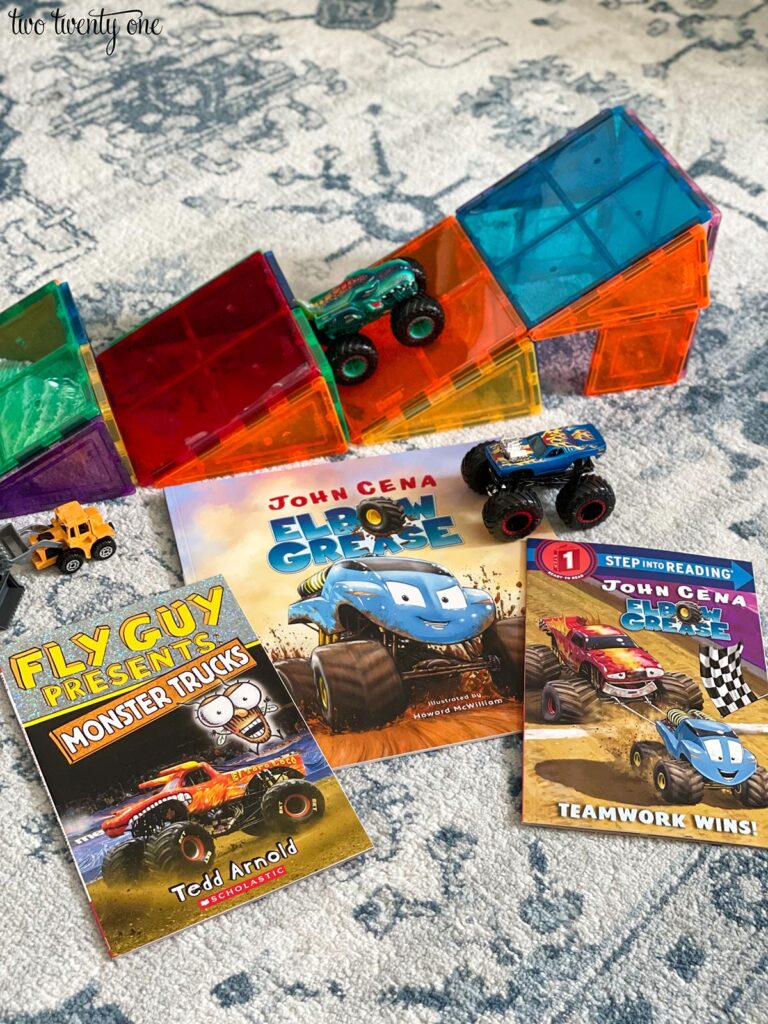 Let Them Choose
Kids love having some sense of control. So give them some control over the books in your home by allowing them to select books. This can mean going to the library and asking them to pick out some books or browsing books online with them and having them choose a few to purchase. While browsing the Scholastic Store online, Emmett spotted Elbow Grease and asked if we could order it. When the book arrived he was very excited for me to read it to him.
Create a Cozy Reading Spot
Creating a special place for kids to enjoy their books is a great way to get them excited about books. Pile up some pillows in the corner of their room with a basket of books. Buy a secondhand chair or a new bean bag for them to snuggle up on. Or create a fort with a blanket draped over two chairs.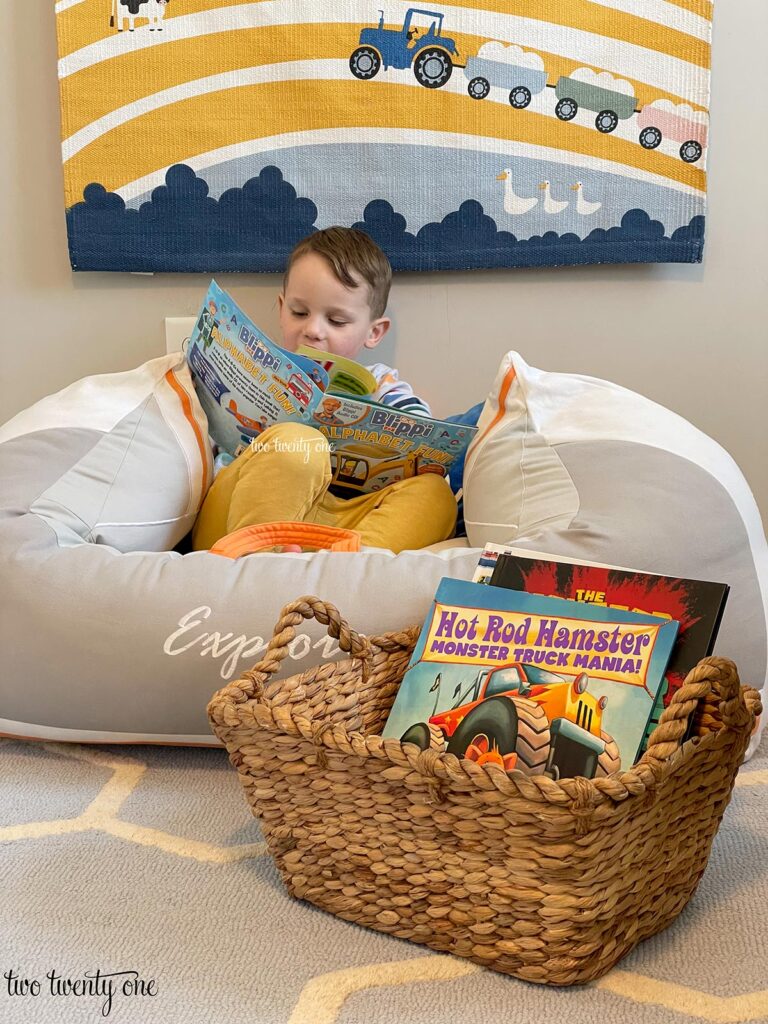 Don't forget to use promo code CHELSM120 for 20% off at the Scholastic Store Online!