Happy first day of spring! It doesn't feel much like spring here in Indianapolis with temperatures in the thirties. I don't know about you, but I'm ready for spring weather. R.e.a.d.y. This 30-40 degree business has got to go. Last year, on the first day of spring it was 83 degrees here. What gives, Mother Nature?
Anyway, hopefully these spring sandwich cookies I whipped up yesterday will help usher in warmer, springlike weather. My fingers are crossed.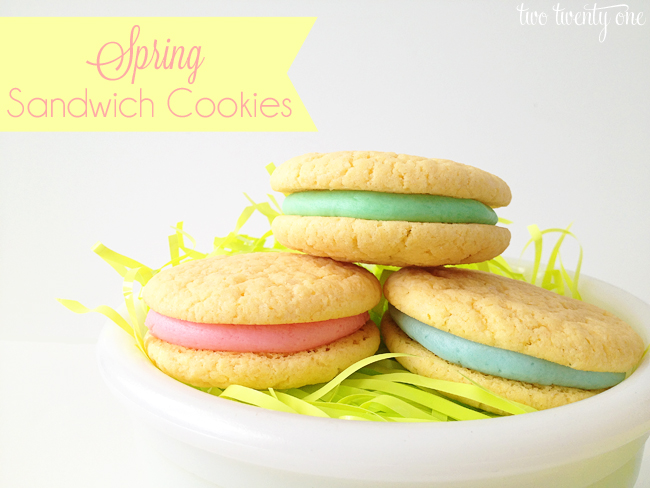 These are super simple to make. I used my chocolate mint sandwich cookie recipe, but swapped out the cake mix and nixed the mint extract in the icing. Seriously, these bad boys are addicting. Expect them to go fast at your Easter celebration.
Last week I told you guys how my camera is being repaired. Well, my backup camera is having auto-focusing issues so I had to take these photos with my iPhone. I was pleasantly surprised with how well they turned out.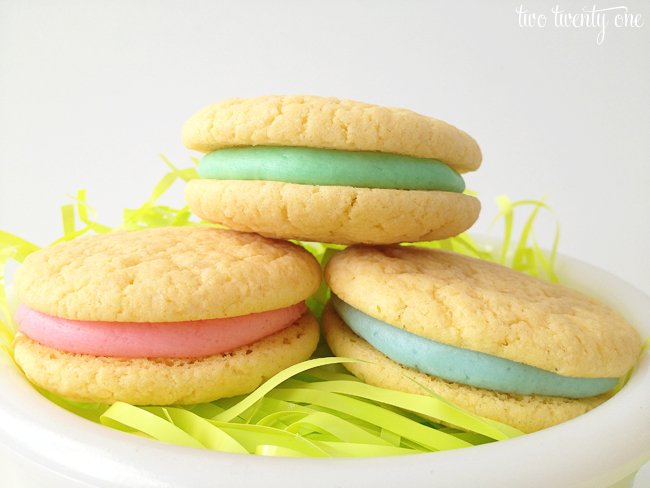 While I was taking photos of the cookies in my office, someone was up to no good in the kitchen.
I heard Jack scurrying around, and then he fell silent. The sheer sign of mischief.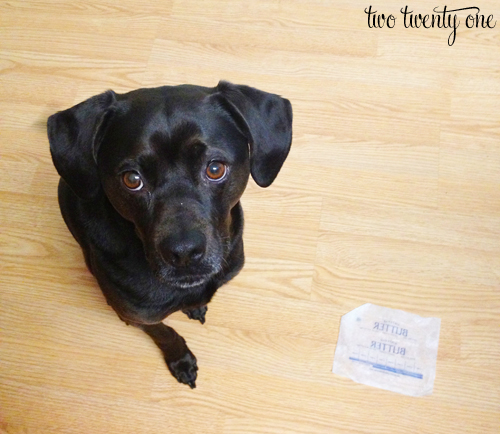 It's like he's saying, "But Mom, the butter wrapper jumped out of the trash can. I was merely trying to pick it up with my tongue and put it back in the trash can for you. I should be celebrated, not punished."
I initially found him laying/hiding under our kitchen stools licking away at the wrapper. He instantly knew he was in trouble. I couldn't help but laugh. . . after scolding him.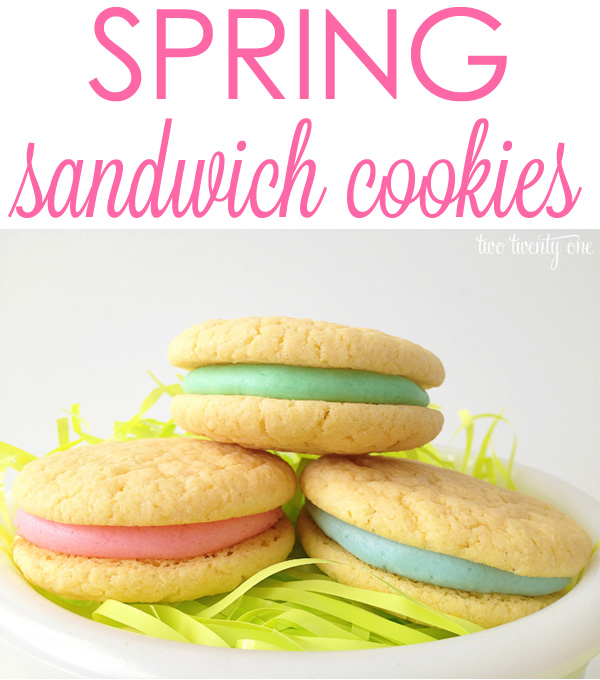 Here's a printable 4×6 recipe card for you! Click on the image of the card to download it.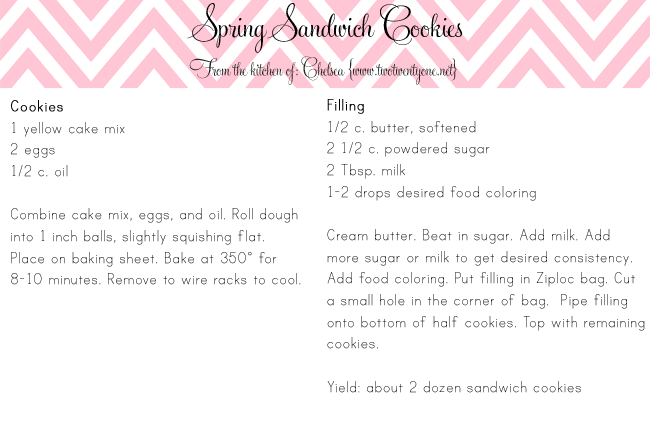 Think you'll make these cookies for a spring picnic or Easter?
Can you tell the photos were taken with an iPhone?
Doesn't Jack have the 'I'm really, really sorry' look down?