I've been getting a lot of emails and comments asking where I buy Owen's clothes so I thought I'd whip up a post and share where the majority of his wardrobe comes from.
I'm going to warn you, you're going to see a lot of grays, blues, and greens. That's because Owen looks best in those colors so that's what I gravitated toward when I was putting together these boy clothes style boards(?). Yeah, I'm just going to call them style boards. Oh, and Owen doesn't have all the clothes below. The kid has a lot of clothes, mostly due to excitable family members, but he only has a handful of the clothing below.
I like to invest in a handful of staple pieces Owen can wear over and over again. The one thing that comes to mind are these khaki pants I bought from Old Navy during their Black Friday sale. Whenever we go out, he's usually wearing those pants (he's wearing them here, here, here, here— and that's only the times I took a pic and posted it on social media). I'm bummed that I didn't buy another pair in the next size up. So if you happen to see those pants in a size 12-18 month in your local Old Navy store, let me know!
Let me also add that I rarely pay full retail price on clothing I purchased for Owen. I'll typically wait for things to go on sale, or I'll use a coupon/coupon code.
Okay, first up is Carter's. I like Carter's clothes because they're stylish, fit Owen well, and they hold up– well, at least for a non-mobile 5 month old. I like the outfits because I can put him in the whole ensemble or split them up and create different outfits. They also have cute pajamas too. And in case you didn't know, you can buy Carter's clothes from the Carter's website, Macy's, Kohls, JCPenney, and I'm sure there's more retailers out there, but those are the main ones I know of.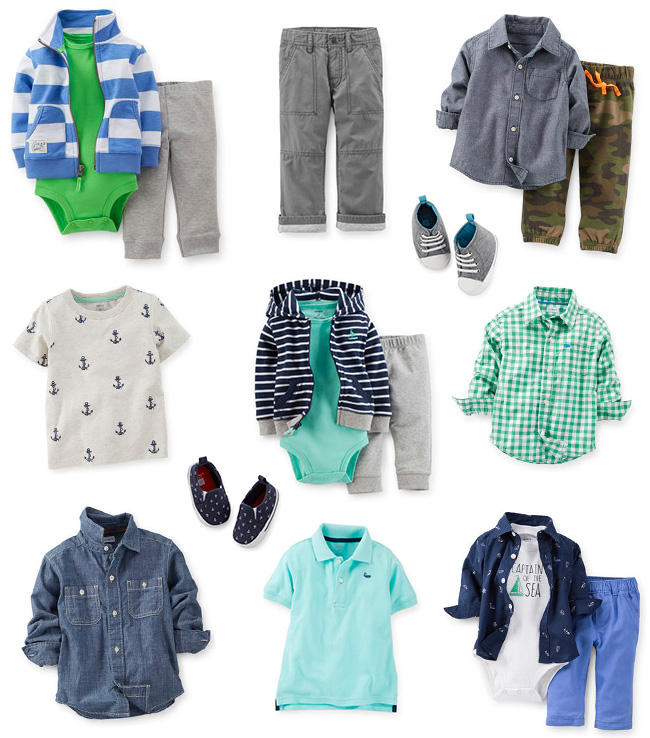 Baby Gap is another favorite of mine. The selection isn't very colorful right now but I feel like it'll pick up as we head toward spring and summer.
This past weekend Baby Gap was having 50% off sale styles, so I bought 6 pairs of pants (if there's a style I really like, I'll buy it in multiple sizes), 1 one-piece outfit, and 1 t-shirt for $55 (that includes tax, plus I got free shipping).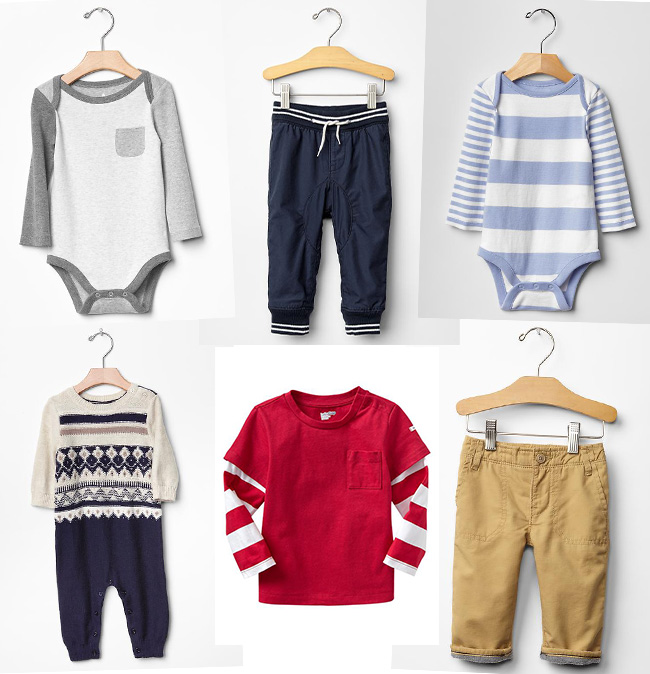 Old Navy is one of the top places I hit up. Most days Owen is in their jersey pants. That's mainly for my convenience (ahem, 8-10 diaper changes per day) and his comfort (stretchy pants for life). Homeboy has a booty on him so taking regular pants or jeans on and off of him multiple times a day is exhausting for both of us.
They also have cute pajamas and fun accessories for boys.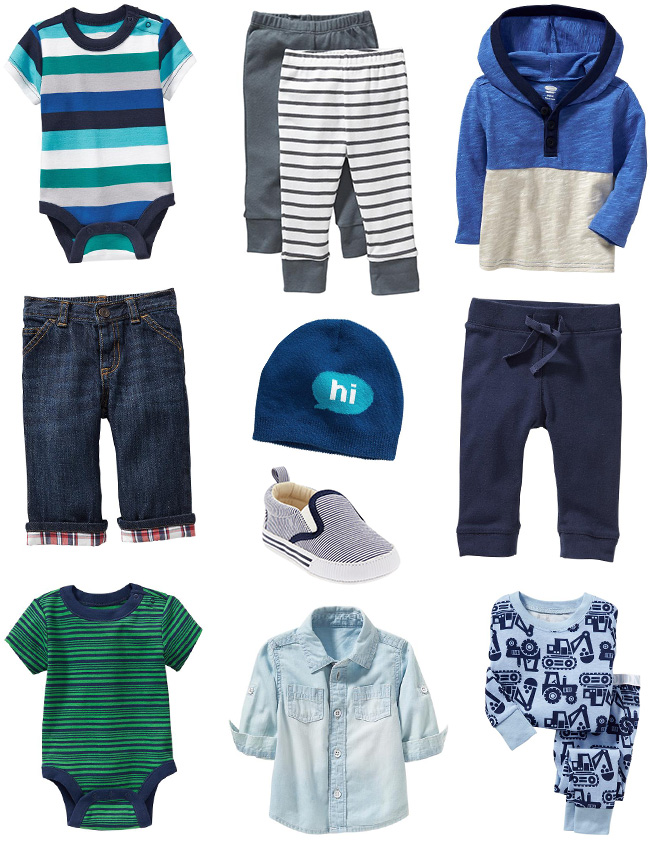 Another establishment I like to patronage is Target/Target.com. Their baby clothing is very reasonably priced– that white anchor onesie is $5 and the shoes are $5.99.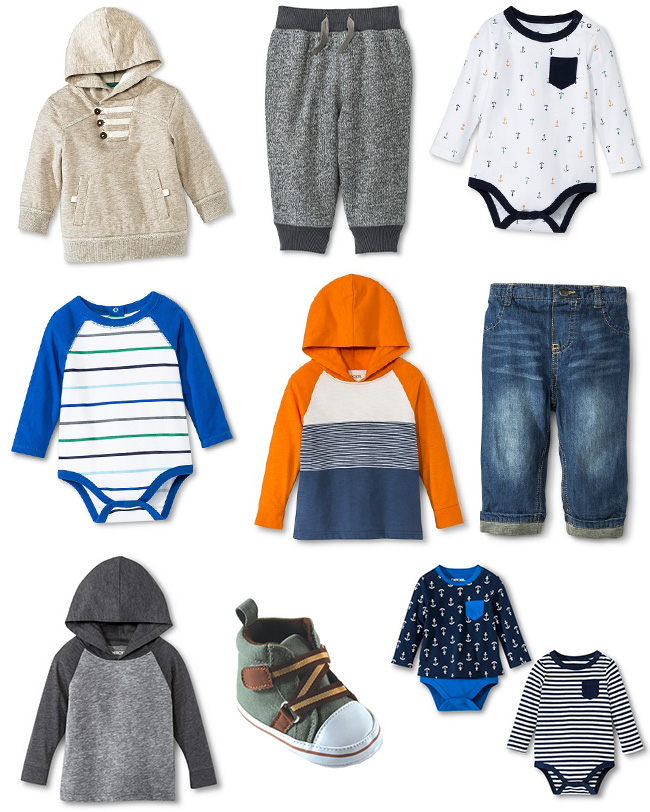 I also find random things on Zulily, like this onesie.
You can also find stylish and affordable baby boy clothes at consignment stores, consignment events, church sales, eBay, and Facebook clothing sale groups. I really need to up my consignment store and event game.
Where's your favorite place to shop for baby boy clothes?
This post contains affiliate links.