Entryway Update + Giveaway
Happy Friday, friends!
Remember a while back when I put together the mini gallery wall in our entryway how I mentioned that I wanted to get a small bench for the space? Well, I found one at Target that I liked and could fit in the space. I also added some fun pillows and a pretty boxwood wreath to the mix.
Jack agreed to model the space, in exchange for a treat, of course.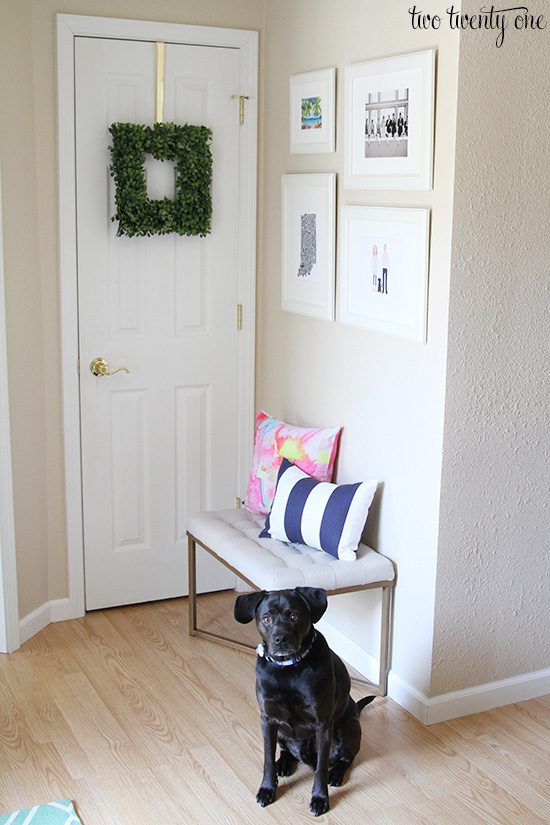 And I had to share this photo of him because it's too funny not to. On our first attempt he decided to face the coat closet door and whip his head around.
Apparently he wanted you guys to check out the junk in his trunk.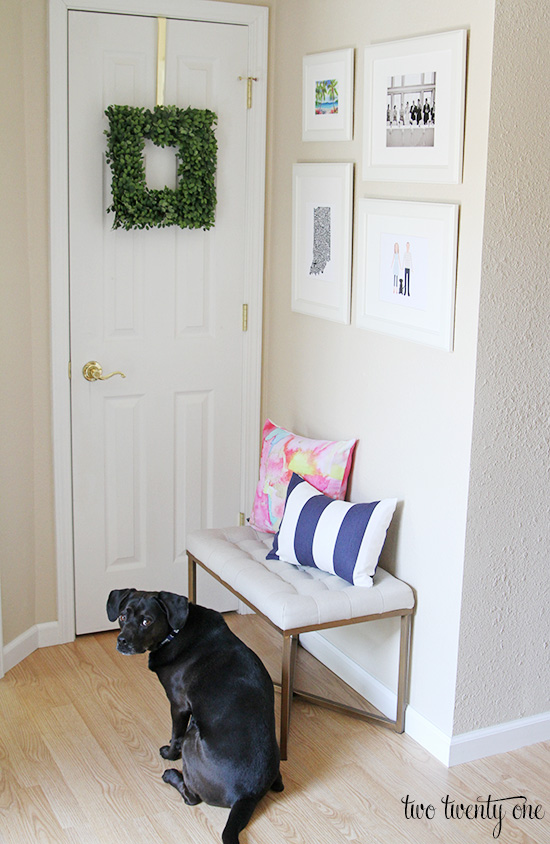 I love the lifelike boxwood wreath from Balsam Hill. It looks so real I could barely tell whether it was real or fake when I took it out of the box.
I know some people have a thing about buying lifelike greenery, but this one is so lifelike everyone will think it's real. And I love that because I won't have to worry about it fading. I also like how I can use it year round– adding bows to make it match the seasons or holidays.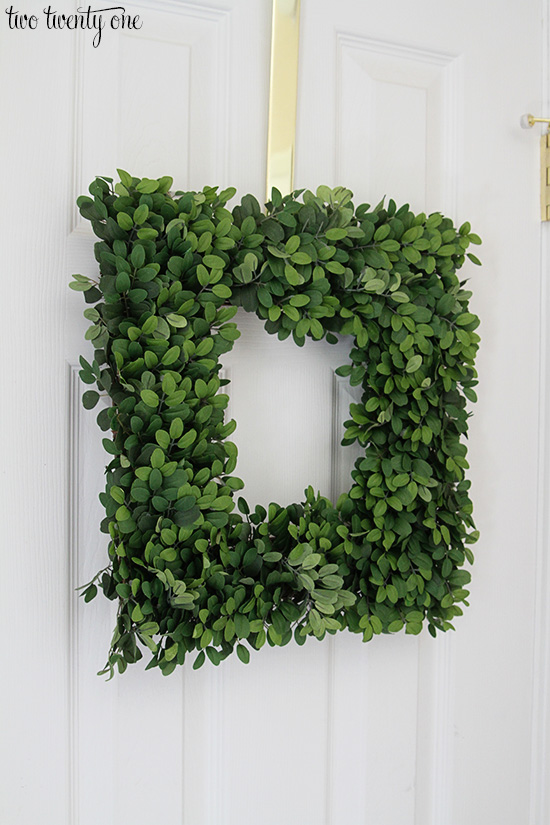 The pillows were Etsy finds. I wanted an abstract watercolor pillow and a pillow with stripes so that's what I got. I didn't want anything too matchy-matchy.
I love the colors in the watercolor pillow. And I think the bold navy and white stripes look great next to the watercolor pillow.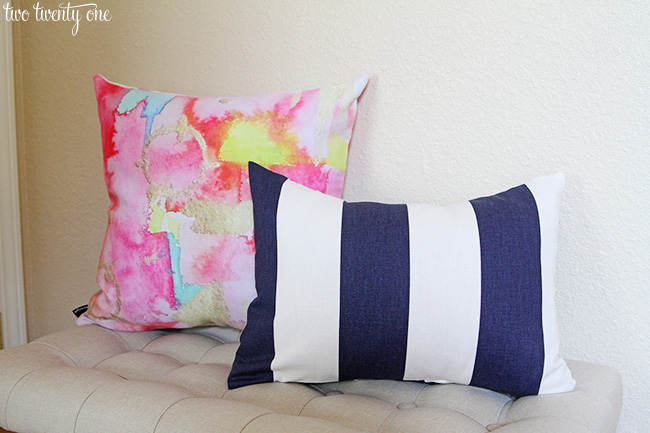 Here's the condensed list of where I got everything:
bench… Target
wreath… Balsam Hill
watercolor pillow… Etsy– Limezinnias Designs
navy and white pillow… Etsy– Castaway Cove Decor
prints and frames… see this post
Now, if I could just get my stuff together and hire a painter to tackle our entryway and great room.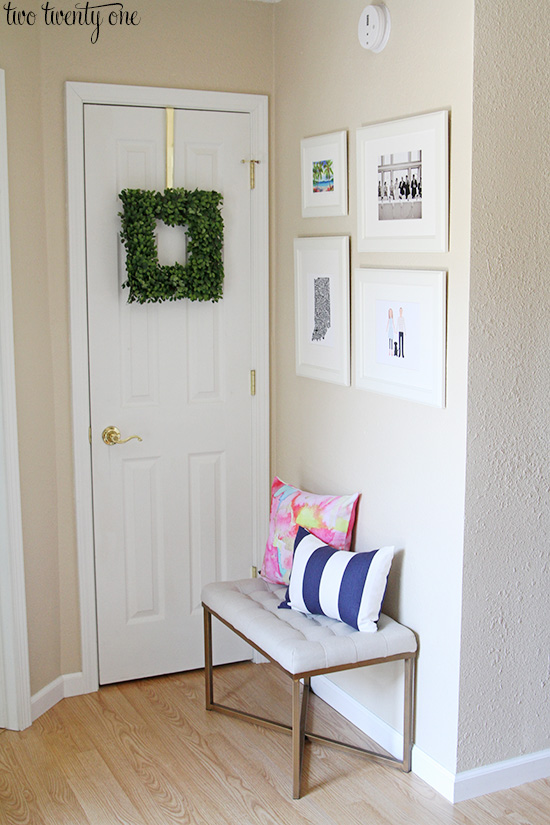 Alright, how about a giveaway?
Balsam Hill is helping me give away a boxwood wreath, like the one I have, and a $100 Etsy gift card to one lucky reader.
You must use the Rafflecopter widget below to enter the giveaway.