2015 Christmas Cards + Minted Giveaway
Happy December 1st!
You know what that means. It's Christmas card time, my friends.
I enjoy mailing out Christmas cards because I send them to a good amount of our relatives who aren't on social media (gasp!). I'd like to think that they enjoy getting a photo of us once a year.
We were supposed to get family photos this fall, but we wanted to save money, so I used a photo of us that was taken during Owen's 1 year photos this past July.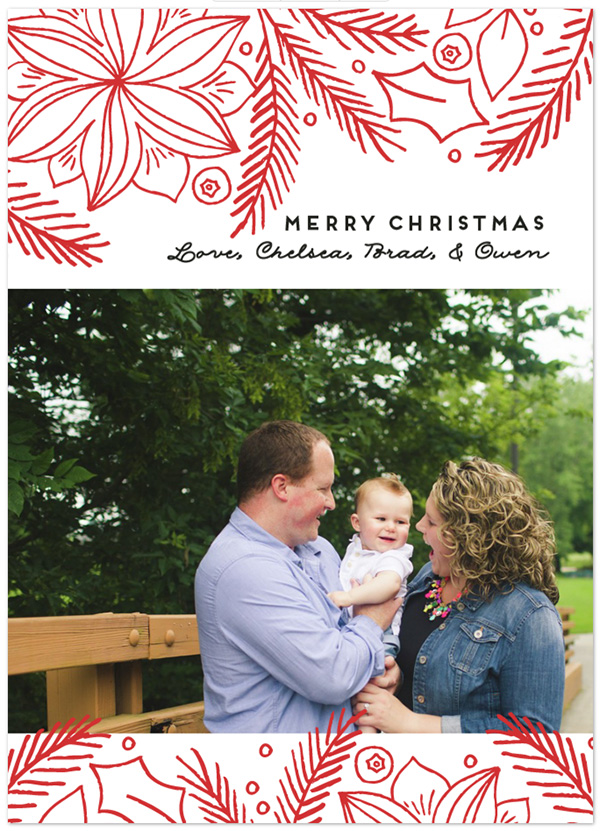 One thing I love about Minted cards, other than their awesome designs, is their free recipient addressing service. And I really love their free unique designs that match the Christmas card.
 Seriously, how cute is the envelope? If you see having the best Christmas card as a competition you would totally win.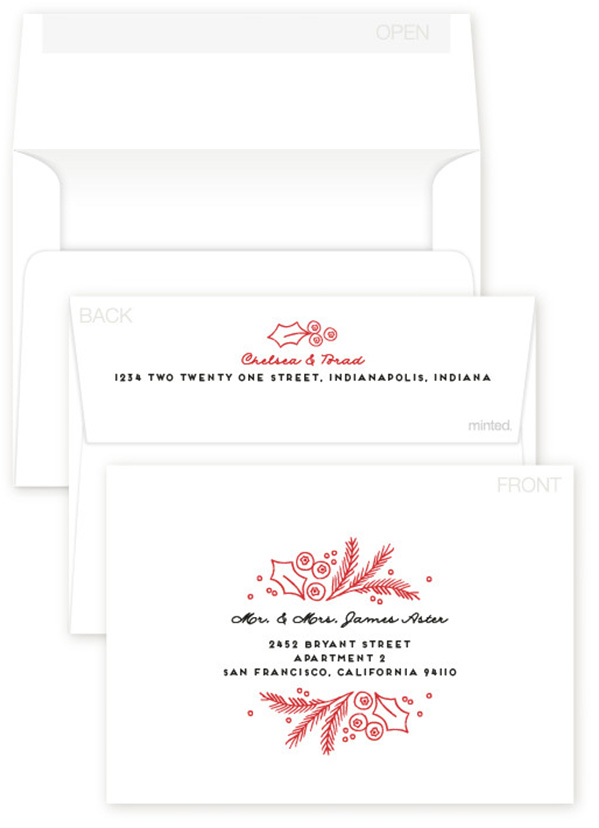 Guess what! As a Christmas gift to you, Minted has teamed up with me to give away a $150 credit!
Don't worry if you don't have a photo to slap on your Christmas cards. Minted has a great selection of Christmas cards that don't require photos.
Not into sending out Christmas cards? That's fine! If you win, you could use the credit toward gifts, invitations, party decor, artwork, fabric, and more.
Since Christmas is quickly approaching, I'm going to shorten the entry time period on this giveaway. The giveaway will end Saturday, December 5 at 12:00 AM (so basically Friday night) so I can notify the winner by Saturday.
You must use the Rafflecopter widget below to enter.