3rd Wedding Anniversary Gift Ideas
Today I'm sharing third wedding anniversary gift ideas. The traditional gift theme for the 3rd wedding anniversary is leather. The modern gift theme is crystal. But I'm only going to cover the traditional gifts so this post is all about leatha.
Let's begin with the ladies. While looking for ideas, I noticed that chicks have more colorful leather anniversary gift options than guys. But while the ladies have more colorful options, men have a bigger selection of leather items.

3rd Wedding Anniversary Gift Ideas for Her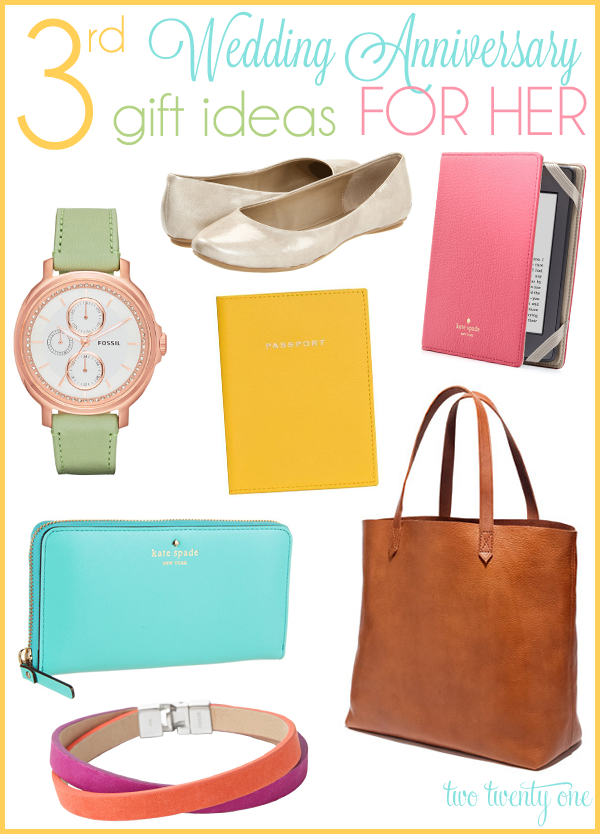 watch • ballet flats • e-reader case • passport holder • wallet • tote • bracelet
Some other ideas for her:
planner • jewelry box • pouch • wristlet
3rd Wedding Anniversary Gift Ideas for Him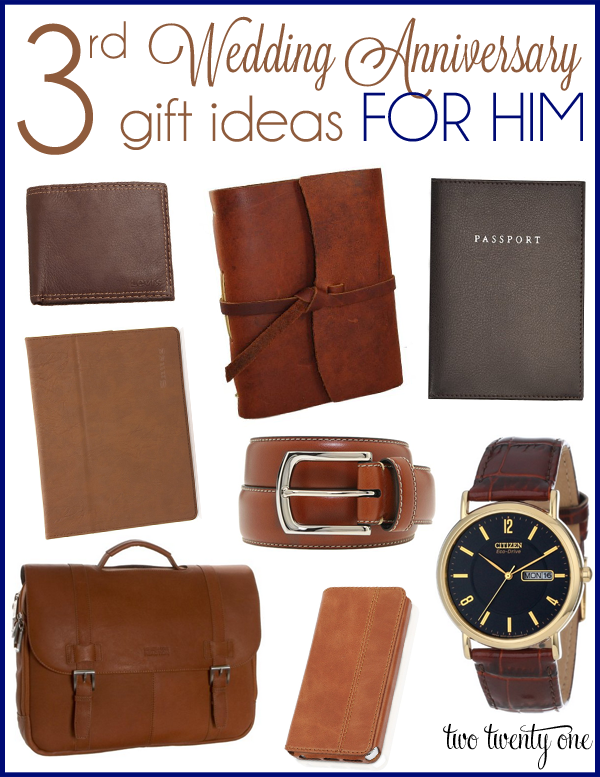 wallet • journal • passport holder • iPad case • belt • briefcase • phone case • watch
Some other ideas for him:
valet • beer holster • cuff link display case • tie display case • watch display case • football • motorcycle jacket • travel kit • gloves
If your budget allows, you can always take your gifts to the next level. Example: give your husband a football AND tickets to see his favorite college or NFL team. Another example: give your wife a passport holder AND tickets to a surprise vacation in another country (or a cruise). Just make sure she has a passport to put in the passport holder.
Since it's your anniversary and all, it would be sweet to engrave or personalize the gift you purchase for your lover (assuming it can be engraved or personalized). You could do this on the inside band of a watch, inside lining of a tote or briefcase, etc.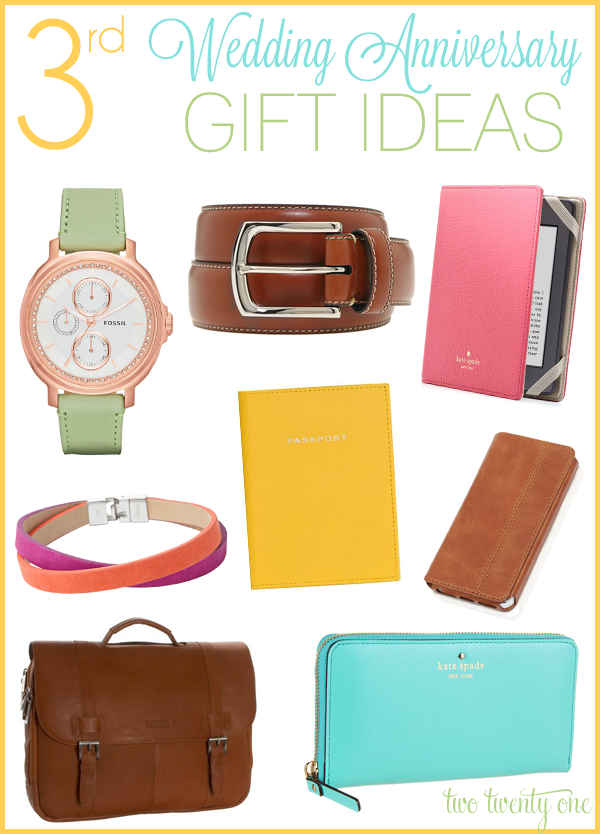 Mutual 3rd Wedding Anniversary Gift Ideas
Perhaps you and your spouse want to do a mutual gift. Here are some ideas I came up with:
photo album • furniture • ottoman • picture frame • wine carrier
Happy third wedding anniversary to you and yours!
Other anniversary gift ideas:
1st wedding anniversary
2nd wedding anniversary
4th wedding anniversary