Car Series: Windshield Wipers
Welcome back to the third installment of the Two Twenty One Car Series! Today we're talking about windshield wiper care– how to shop for windshield wipers, how to remove wipers, how to install wipers, and some other wiper tips. I even made two videos for you! Get excited.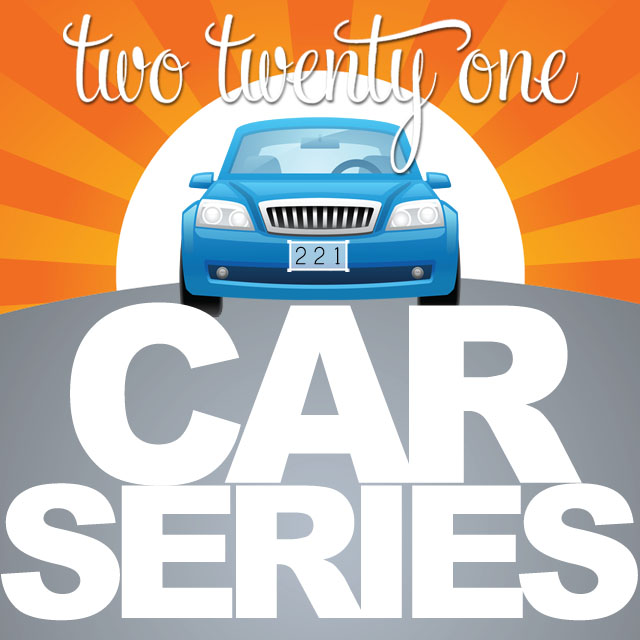 Let's start with shopping for windshield wiper blades. You can find these at big box stores with auto departments (Walmart) and auto stores (O'Reilly Auto Parts, Auto Zone, etc.). In the wiper section you'll find a book. It's sectioned alphabetically by make (ex: Ford) and alphabetically by model (Edge). Then it will have the year(s) of the vehicle. The size of the wipers are typically consistent across brands, but you can double check in the book because the brands are listed on the top. So if I wanted to purchase wipers for my car I would need a 26″ for the driver side and a 20″ for the passenger side. I have a rear wiper as well, so if I needed one of those I would purchase an AR-14D.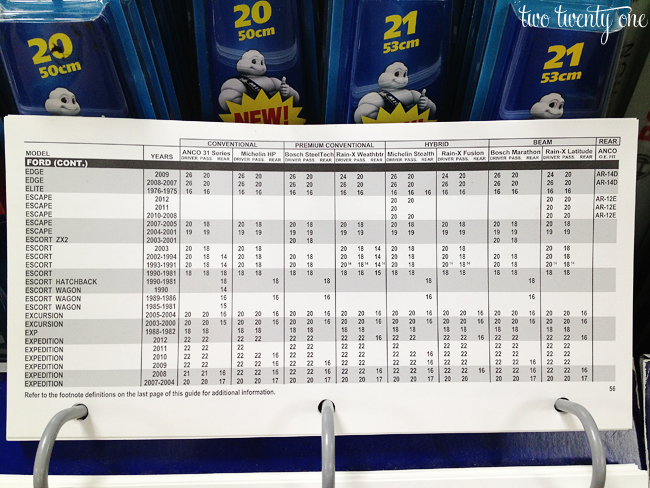 The wipers are typically arranged by size, making them easy to find.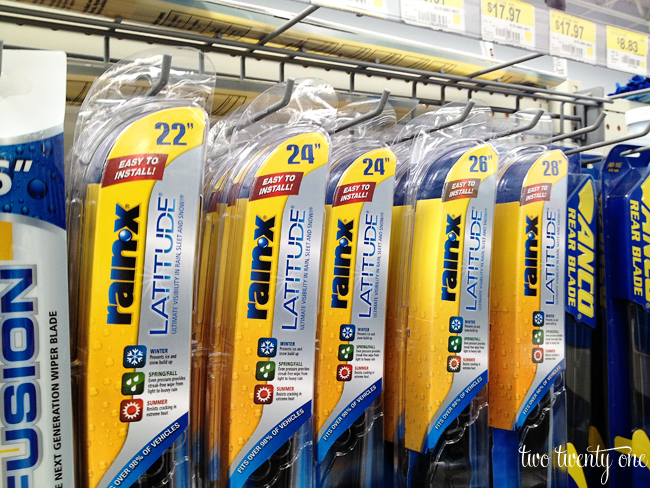 Now, onto removing the old wiper blades. Keep in mind that I may not have the same wiper arm as you, so your removal and installation may be different than mine. To remove the wiper, first pull the wiper away from the car. Then grab the wiper blade and pull it down off of the wiper arm hook. I even made a quick, 4 second video to show you how to do it. Please keep your eyes on the wiper and not my super buff arms.
To install the new wiper you need to insert the hook on the end of the wiper arm into the wiper.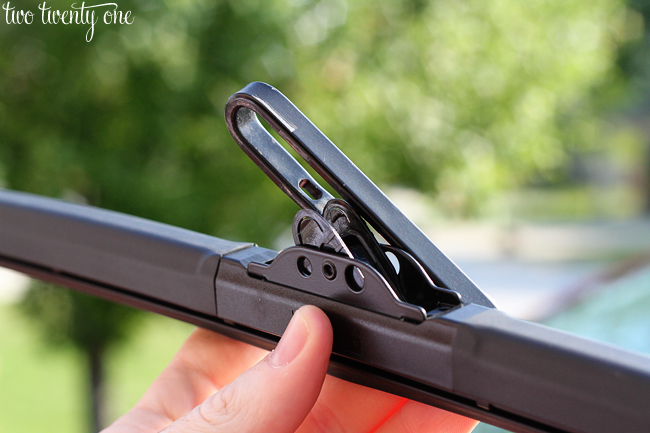 Slide it into place and pull until you feel and hear it click into place.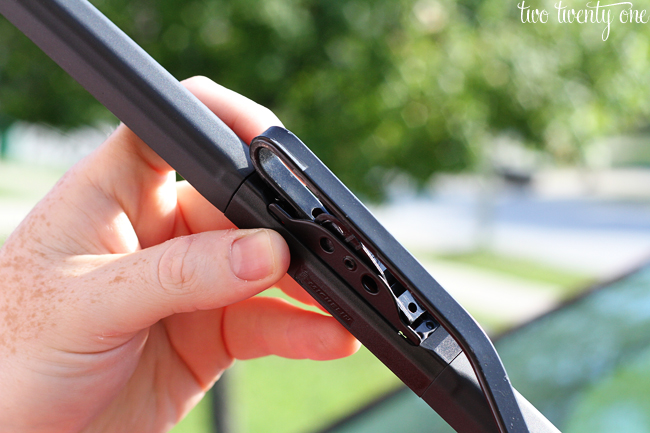 I even made a quick, 7 second video to show you how to do it. Again, please keep your eyes on the wiper and not my super buff arms.
You should replace your windshield wipers twice a year– preferably before winter (if you live in a harsher winter climate) and after winter.
Here's a tip:  Learn how to remove and install your wipers in nice weather. Because when a giant hunk of ice comes flying off of the vehicle in front of you in the middle of a freezing rain/snowstorm and takes your windshield wiper blade off and you're in an unfamiliar town, you're going to want to know how to quickly remove and install a wiper in the middle of a freezing cold parking lot while being pelted by freezing rain. Yes, this happened to me. I spent 10 minutes attempting to remove and install my wipers. It was so cold my fingers were throbbing and eventually went numb. Did I also mention this was before I had a smartphone so I had to stop in a gas station and ask where the nearest Walmart was and get turn-by-turn directions from the cashier?
And here's another tip: If you purchase your wipers from an automotive store, most will remove your old wipers and install your new ones for free. But this kind of negates doing it yourself and being an independent woman. However, if you have a broken hand or arm you can get a one-time pass.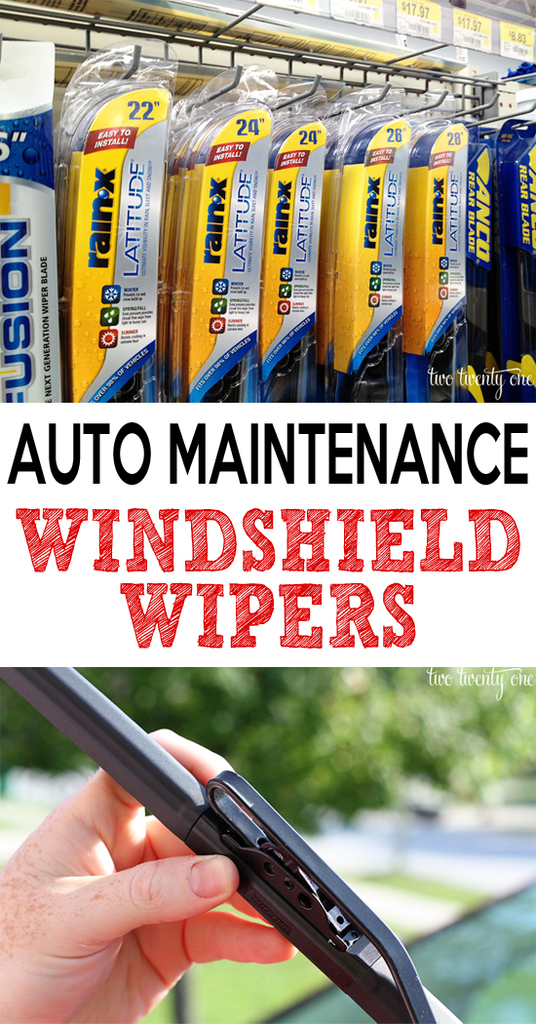 Any wiper questions?
Who's going to go outside and practice removing and installing their wipers now?
Have you had an unfortunate incident involving windshield wipers?
CAR SERIES
[catablog_gallery id="4114″ catablog template="gallery"]