DIY Peppermint Decorations
For the gingerbread first birthday I helped my friend with, I made some of these cute DIY peppermint decorations. You can also call them paper plate peppermints, because that's what they're made of.
These are relatively easy to make and definitely won't break the bank.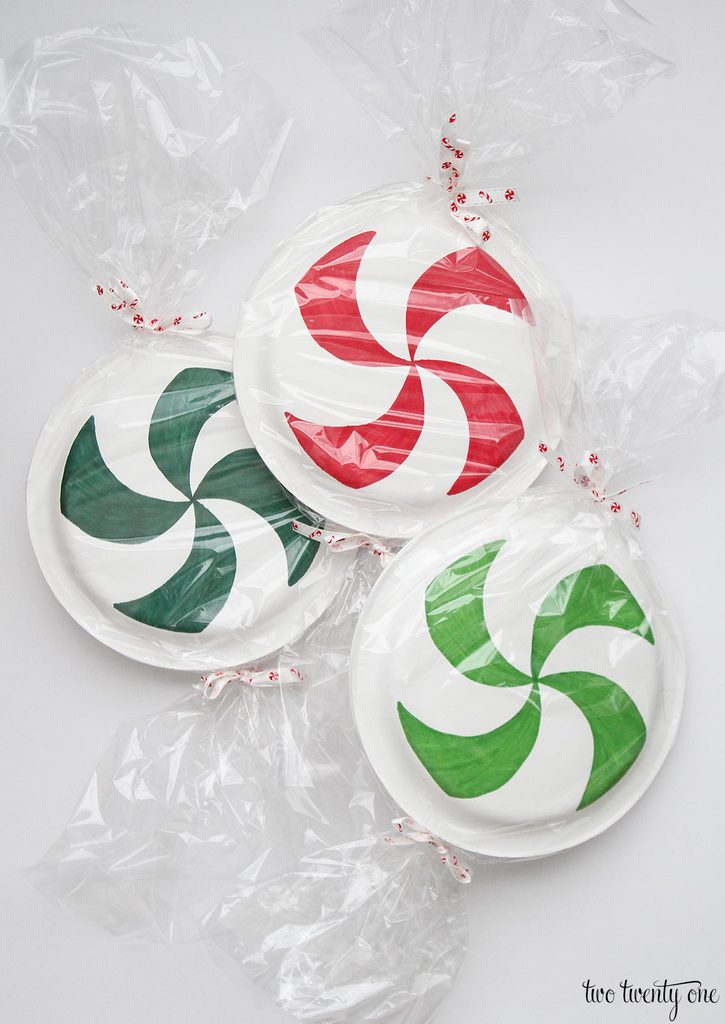 Here's what you'll need:
white paper plates
permanent markers
pencil or pen
clear cellophane
peppermint print out
tape
ribbon
hot glue gun + glue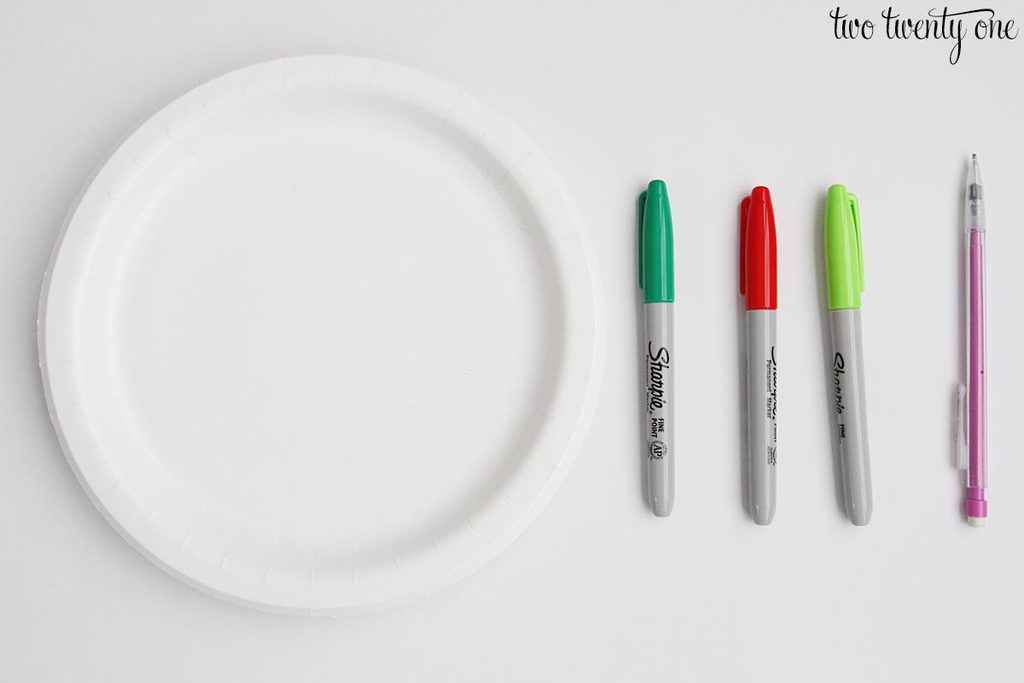 Print out this peppermint printable and cut it out. If the print is too big for your paper plate, trim down the edge of the peppermint until it fits.
Place the peppermint on top of the bottom of the plate. Trace the colored lines with the pen or pencil, pressing firmly. You'll use the indented lines as your coloring guide.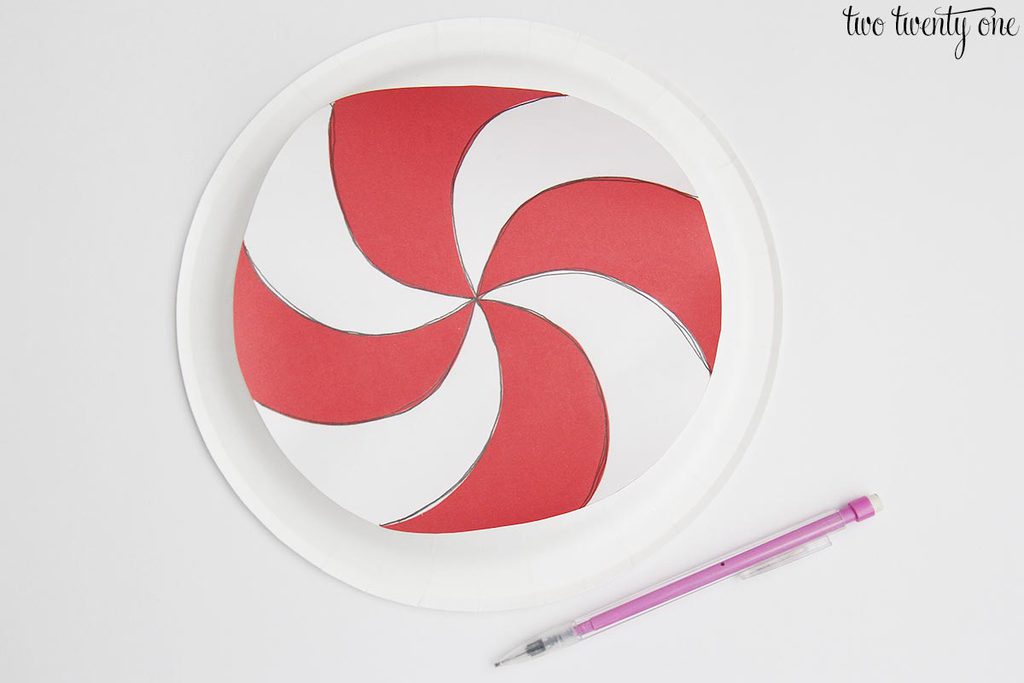 Using the indentions, color in the lines with permanent marker. I used red, dark green, and light green.
Hot glue another plate to the other side of the peppermint plate to create a 3D effect.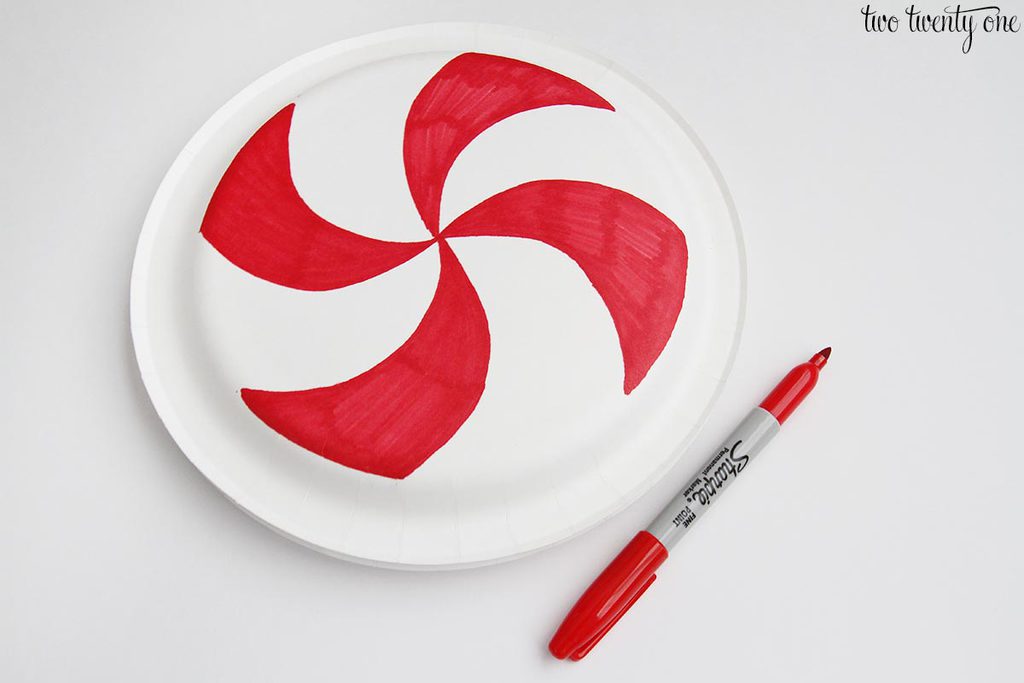 Cut a piece of cellophane. Place the peppermint face down. Tape the seams on the backside.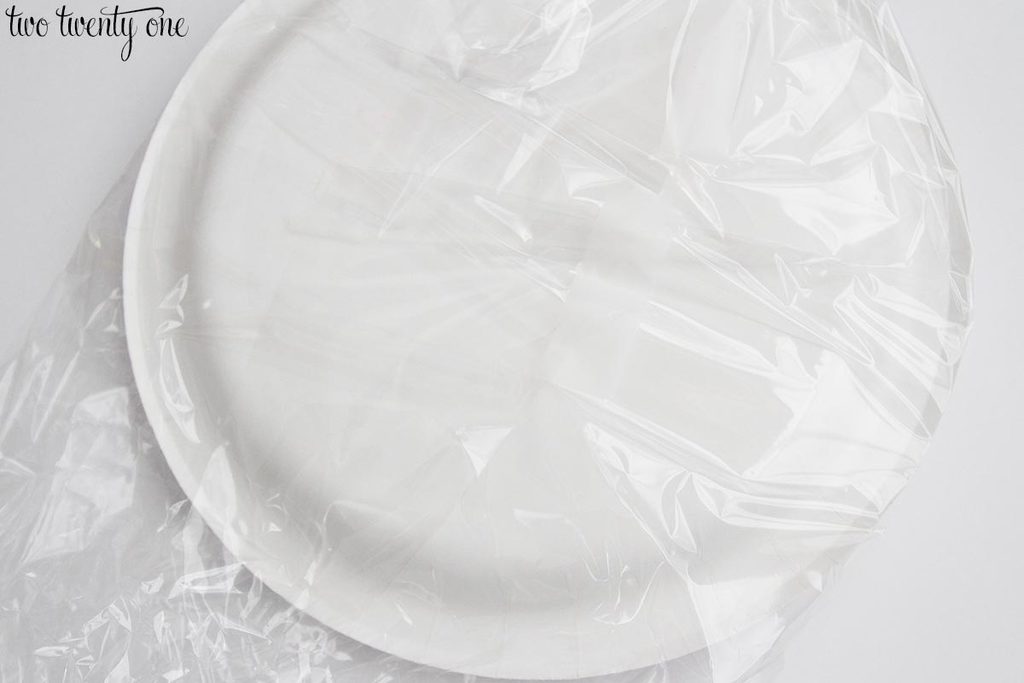 Tie off the ends with ribbon.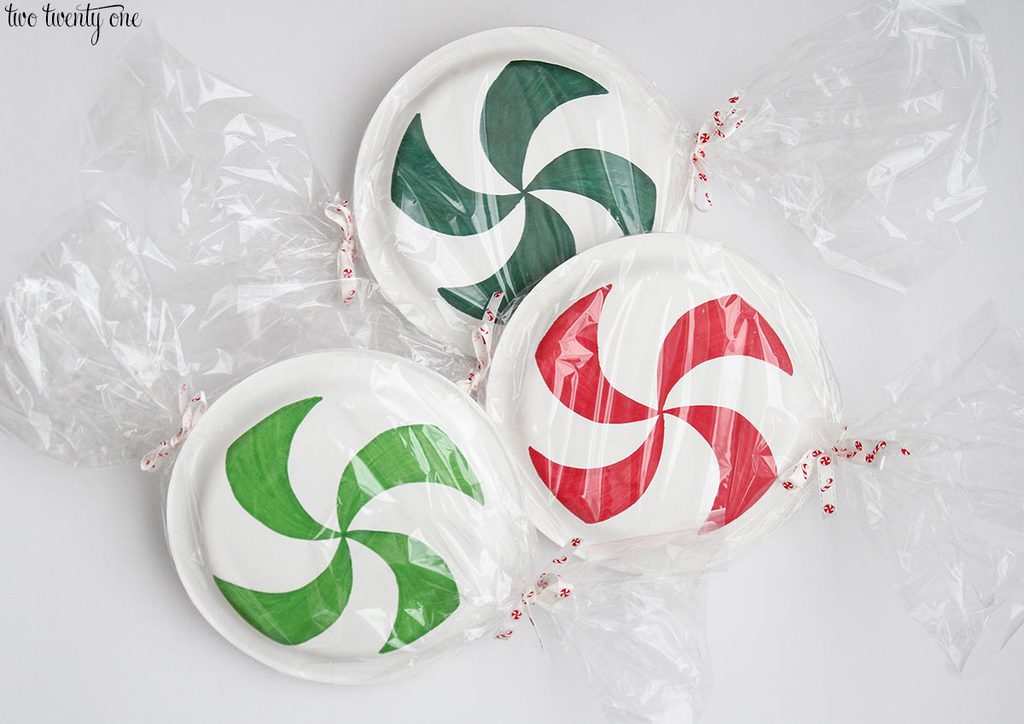 I didn't color both sides of the peppermints because we hung them above the birthday drink station. But if you intend on hanging these, I suggest coloring both sides.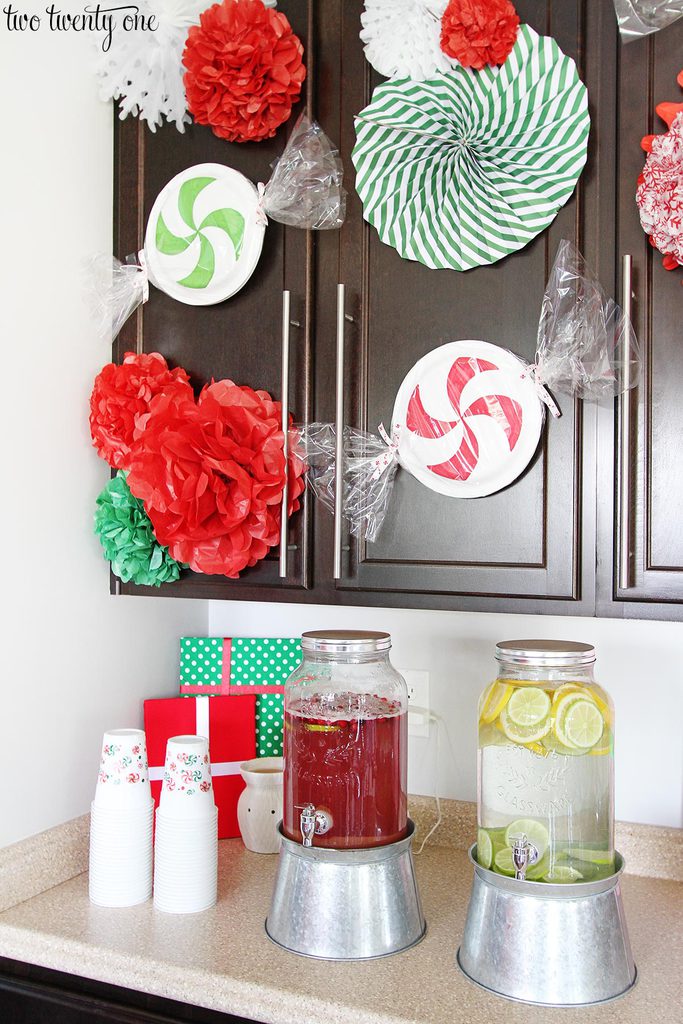 Special thanks to my friends at Oriental Trading Company for providing the paper plates and markers!