Who's ready to show off their entertainment themed project?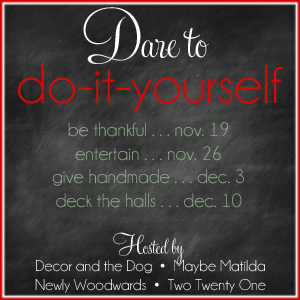 I'm thrilled to be co-hosting with Decor and the Dog, Maybe Matilda and  Newly Woodwards.
This week it's Dare to… entertain!
DIY something for your table. This could be something from last wee's Thanksgiving table or a new Christmas look. Get creative and use things in new ways. Or go true DIY and make something totally new. Ideas include place mats, table runners, place cards or centerpieces.
I posted my simple (and sparkly) table setting on Saturday.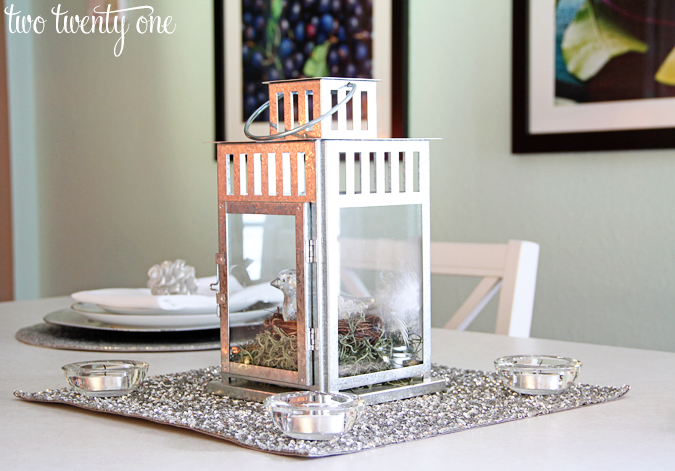 Kim created a pretty yellow and turquoise table setting.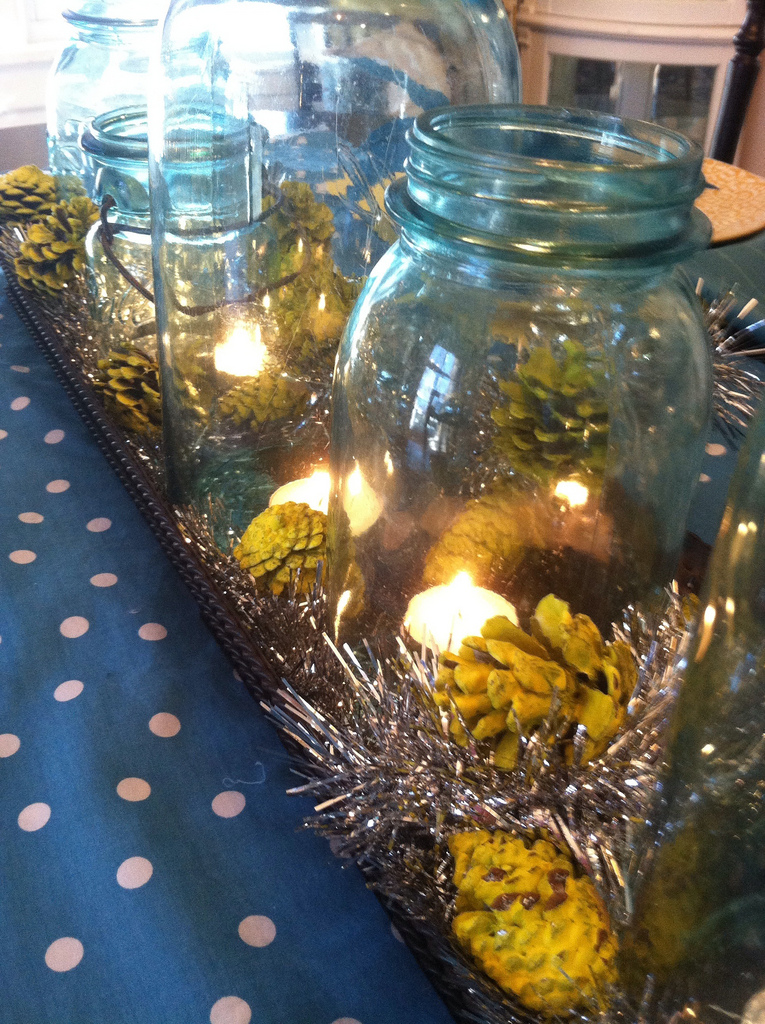 Michelle showed off her fancy table setting.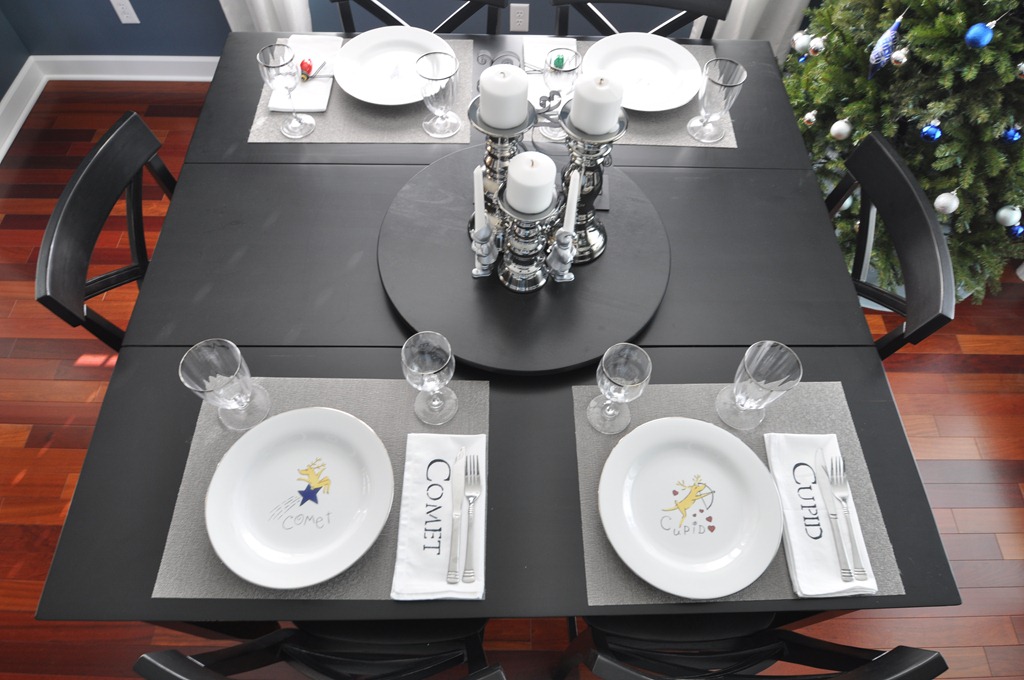 Rachel sewed a (completely unique and never done before) 'Grateful For' Thanksgiving table runner.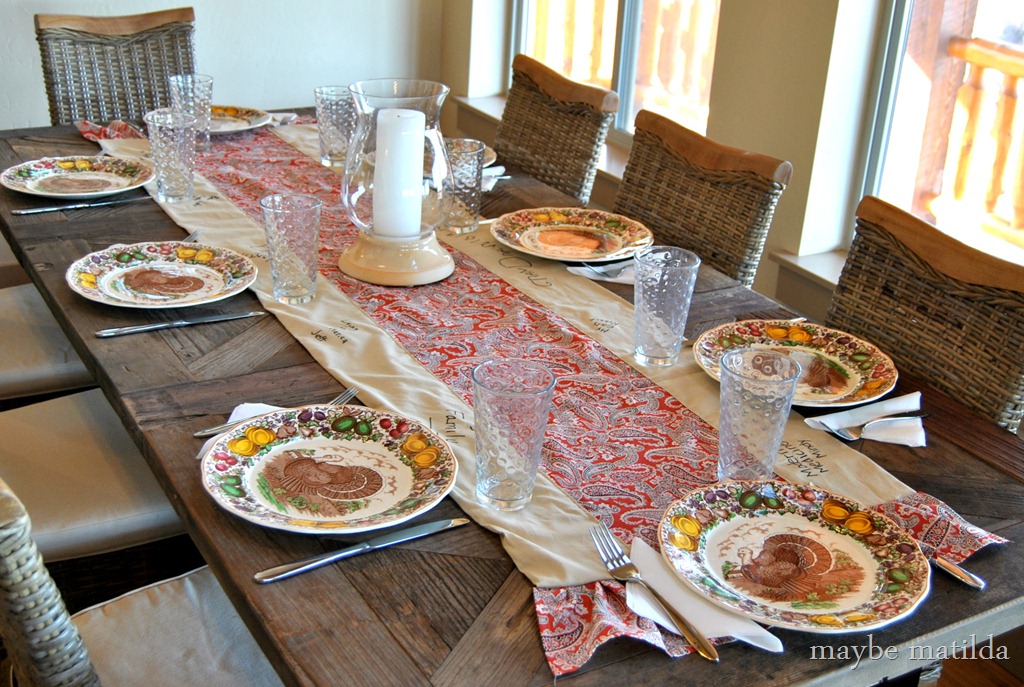 Each Monday, the link party goes live for that week's Dare to DIY challenge. You can link up as many projects as you wish, as long as the posts correspond with the theme of the week.
You can link up on any of our four blogs listed above. The linky below will stay live through Wednesday. This Wednesday, each of us will spotlight at least 3 projects we loved from the week on our blogs. We'll also pin those projects on our shared Pinterest board.
The only rules:
1. Please follow the Dare to DIY theme of the week (this week is 'dare to be thankful').
2. Please link back to Dare to DIY by linking to at least one of our blogs (or copy this: I'm sharing this at the Dare to DIY party hosted by Decor and the Dog, Maybe Matilda, Newly Woodwards, and Two Twenty One!)
3. Please go to at least one other blog and comment. This is a party. So get to know a few other bloggers.