Simple Holiday Table Setting
It's already time for the second round in the Dare to DIY challenge. This week's theme? Entertain.
I created this sparkly bird themed centerpiece for our kitchen island. AND I used everything I already owned so, like my Thanksgiving bunting, this project cost a whole $0. That meant more money in my pocket for Black Friday sales.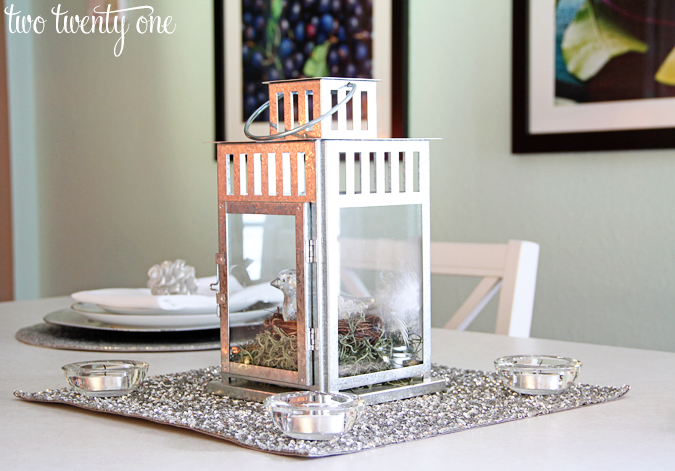 I grabbed a silver sequin placement I've had for a few years and plopped my Ikea lantern on top. But I didn't wuss out and throw in a candle. No, no. I grabbed some moss, a fake bird nest, a glass bird ornament (complete with tail feathers) and put them inside the lantern. Then I placed a tealight candle on each corner of the placemat   Boom. When in doubt, put a bird on it. Or in it.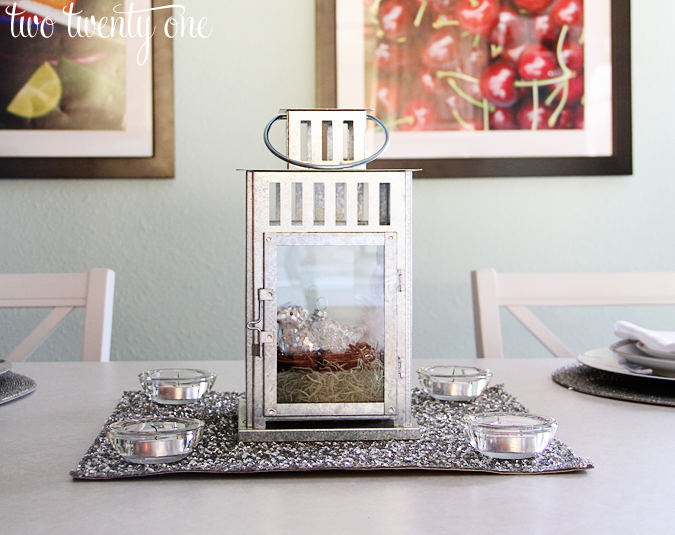 Deciding to go the extra mile, I put out two table settings (with things I already owned). An over achiever I am.
I used a silver beaded placemat from Kohls, silver charger from Micheal's, my late aunt's Silver Moon china, white napkin, and a glittery pine cone ornament (last year at Kohls) for each place setting.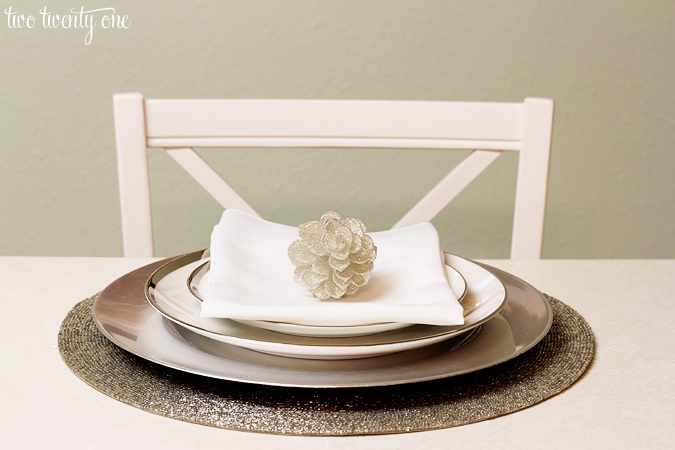 Here are a couple romantical nighttime photos of the centerpiece.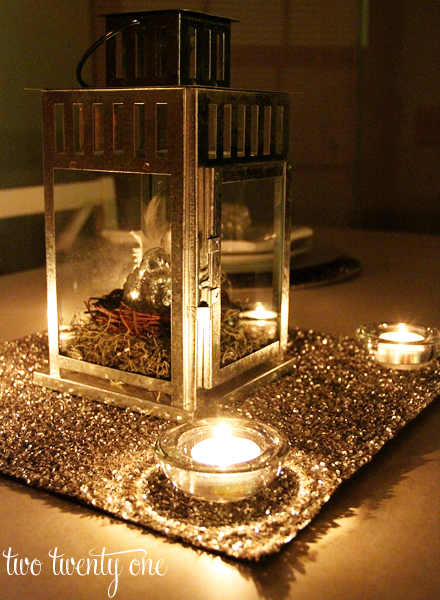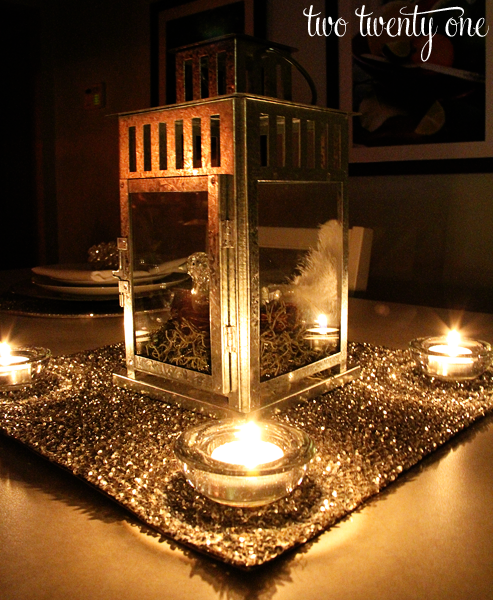 There you have it. Will you dare to entertain on Monday morning? I just proved that it's pretty simple, so you really don't have an excuse.
Need some extra inspiration? See how Kim, Michelle, and Rachel entertained.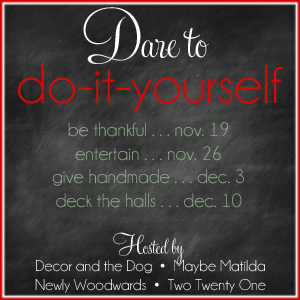 Are you planning to participate in Monday's challenge?
Do you believe in the 'put a bird on it' motto?