Let There Be (Better) Lighting!
Here are some of the titles I threw around in my head for this post:
I Want to Make Out With Recessed Lighting
Deuces, Florescent Lighting
These Are the Days of Our Lights
As you may recall, we've had a big clunky florescent light as the main source of lighting in our kitchen. I loathed that thing.
Seriously, whoever thought florescent lights were acceptable in homes should be strapped to a chair and forced to watch Barney & Friends on replay for 48 hours.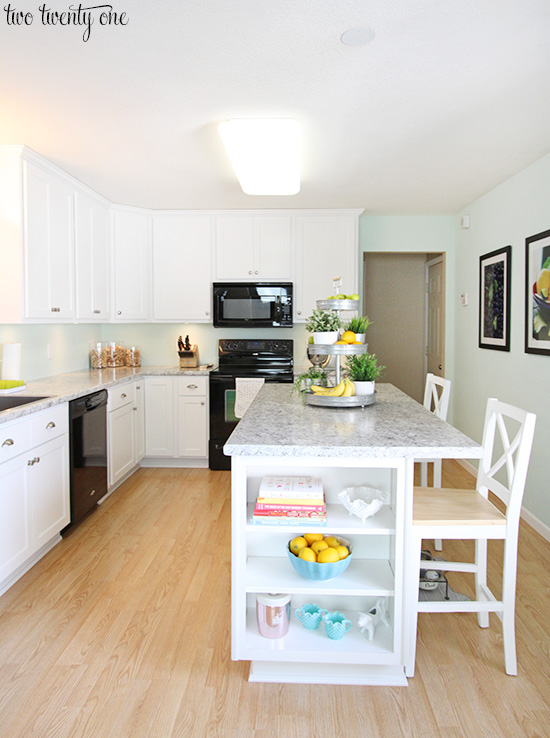 If you follow me on the Snapchat (chelsea221blog), which you should because I share sneak peeks, funny videos of my kid, and random tips, you probably pieced together that we updated the lighting in our kitchen the weekend before last.
Since Brad has never installed recessed lights, we had my father-in-law, who's an electrician by trade, come up and help us install five recessed lights in the kitchen.
HOLY SMOKES, you guys.
Our kitchen looks like fancy people cook in it. I'm kicking myself for not doing this sooner, especially because it only cost around $250.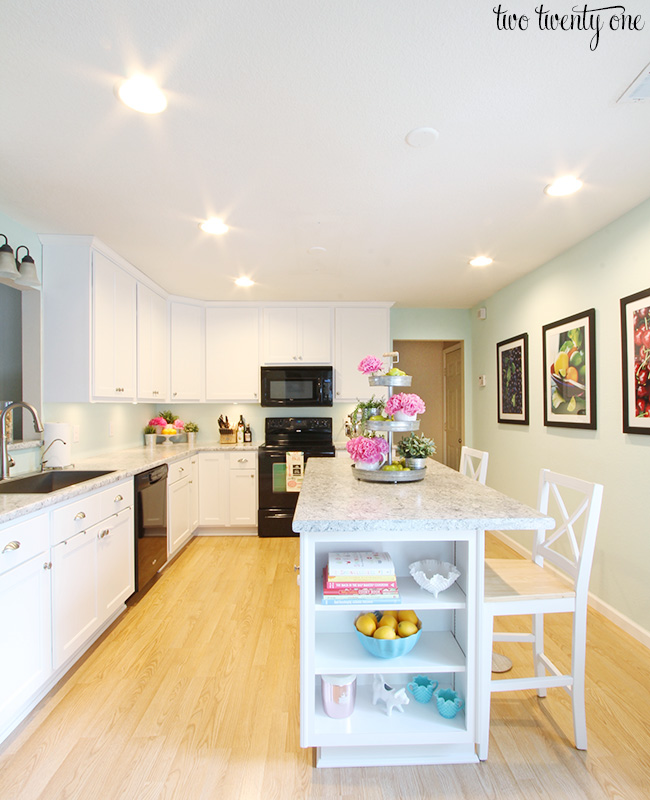 After turning the lights on, Brad claimed that he'd need sunglasses because it's so bright in the kitchen now.
I was all, "OMGILOOOOOOVEIT!"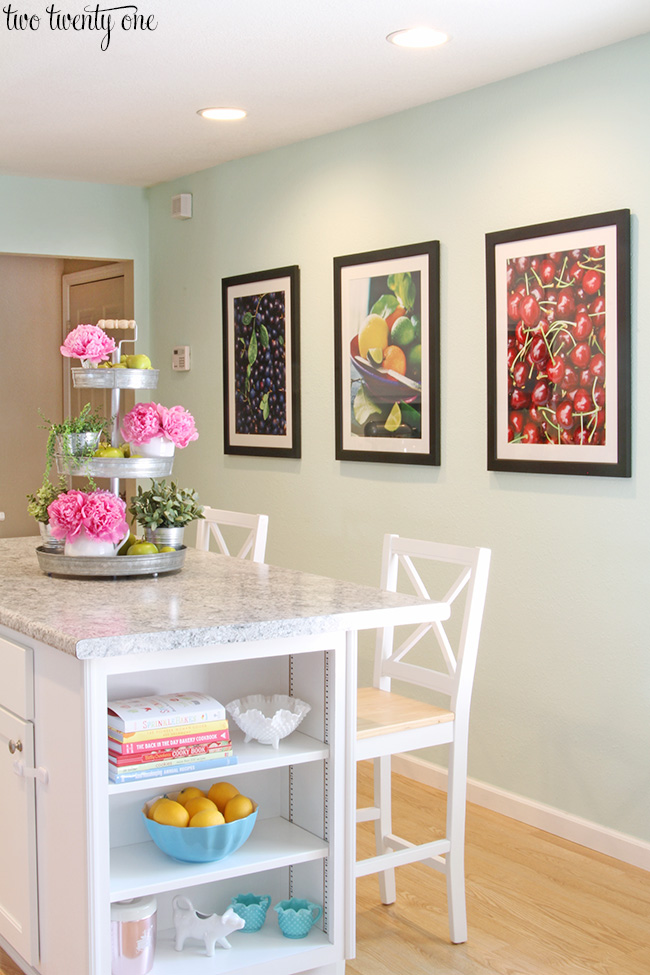 Also, check out those gorgeous peonies grown with love by yours truly.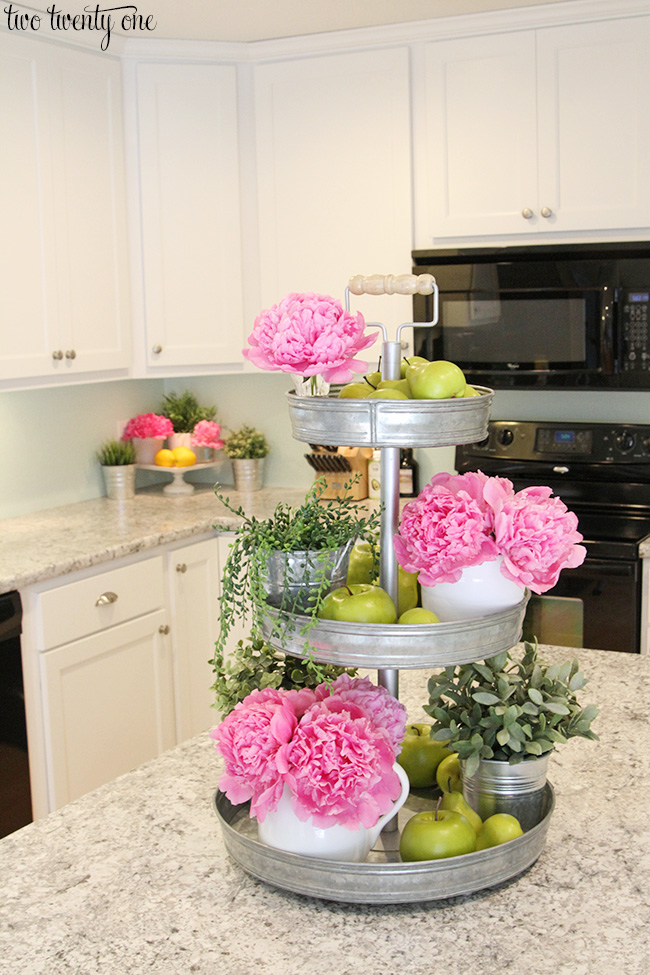 We put the lights on a dimmer, and on the night we finished installing them, I stood in the kitchen and slowly brightened and darkened the lights like a kid discovering a light switch for the first time. I even made a Snapchat video of me brightening and dimming the lights with JT's "Sexy Back" playing in the background.
See, aren't you wishing you follow me on Snapchat?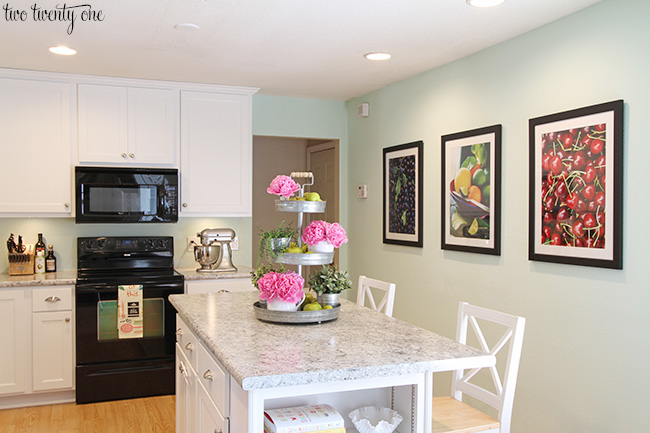 I knew lighting could make a big difference in a room when we installed the under cabinet lighting. Those made a huge difference, but I didn't realize how big of a difference the recessed lights would make. Again– kicking myself.
It's hard to see in the photos, but in person, I think the lights help to make our laminate countertops look more like real stone.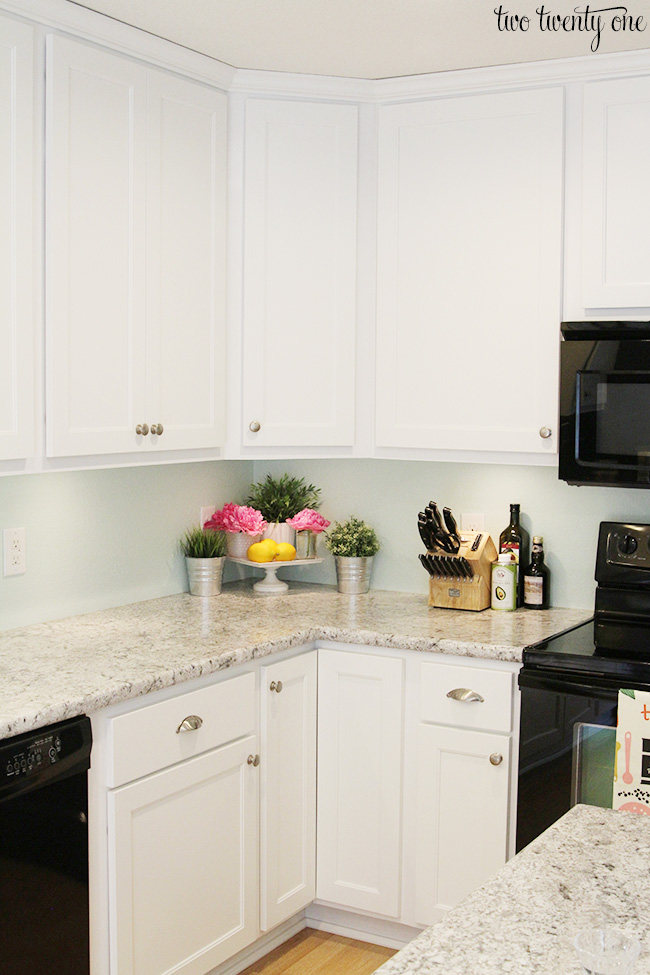 Here's an up-close view of one of the lights. We went with these LED lights.
I'll do a post on how we installed the lights soon.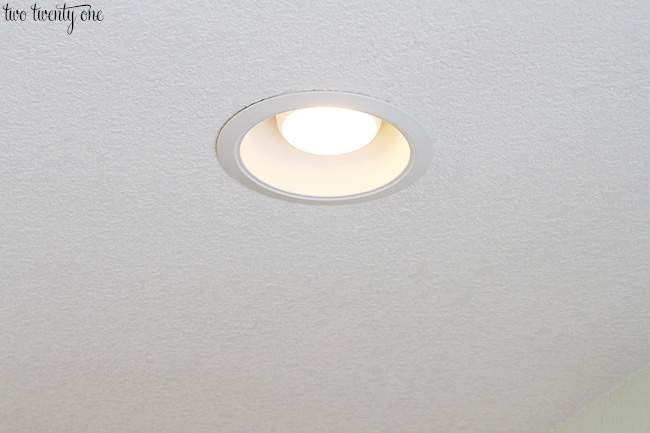 Unfortunately, the evil florescent light left its mark on our ceiling. There's one big hole, covered with a disk for now, and two small holes that need to be patched. We also have another hole where another lighting fixture lived before we moved in that needs to be patched. We're going to hire someone out for that because the ceiling is textured and I don't want to deal with that nonsense.
And then I'm most likely going to have to paint the ceiling. See: the outline of florescent light that won't come off.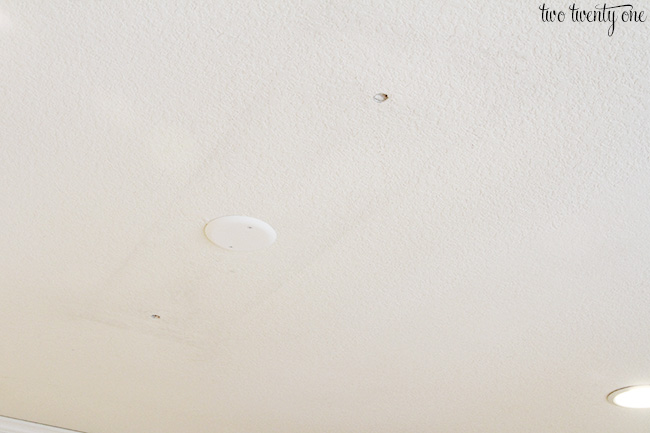 The next thing on my kitchen list is to find a different light for above the sink and two pendants or one longer fixture to hang above the island.
While I was taking photos of the kitchen I thought it'd be funny to throw some peonies in my KitchenAid. I'm pretty this trend is going to replace photos of peonies in a kitchen sink.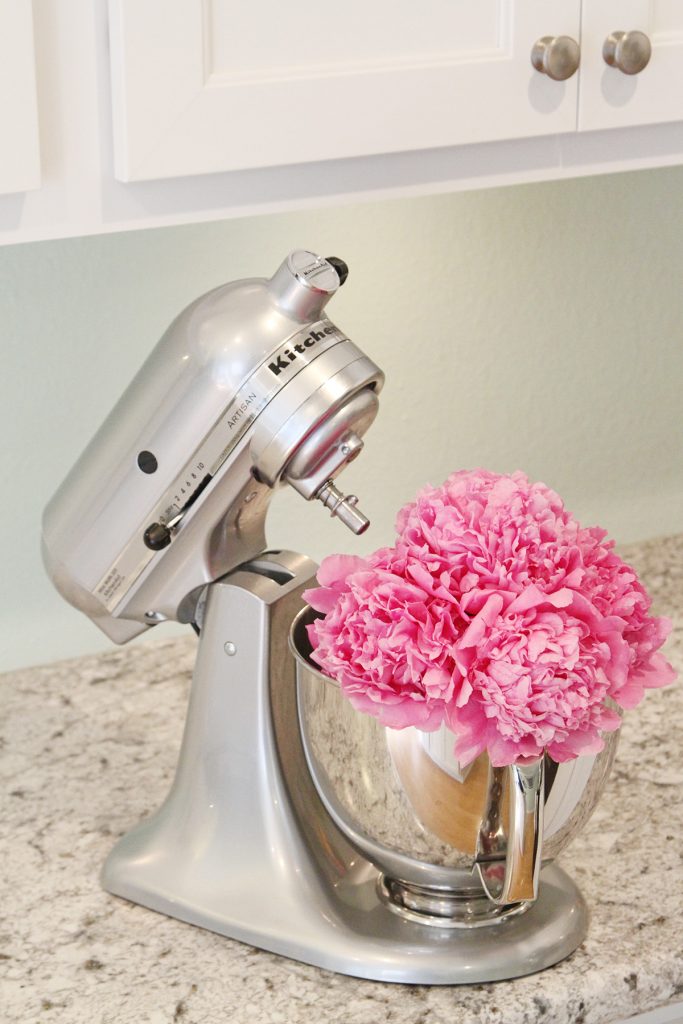 Let's end on a before (as in when we first moved in almost 7 years ago) and after.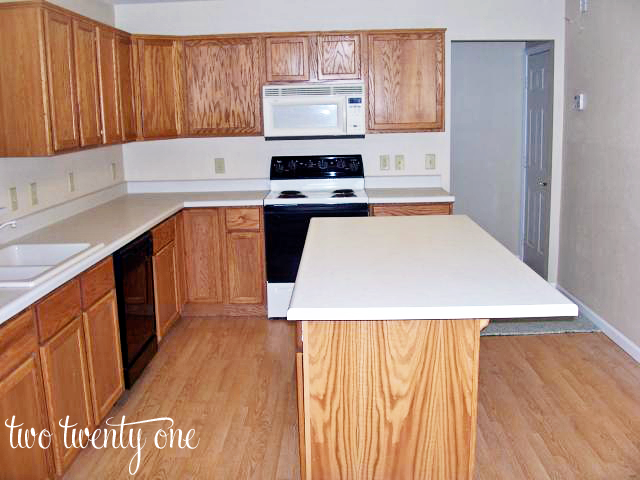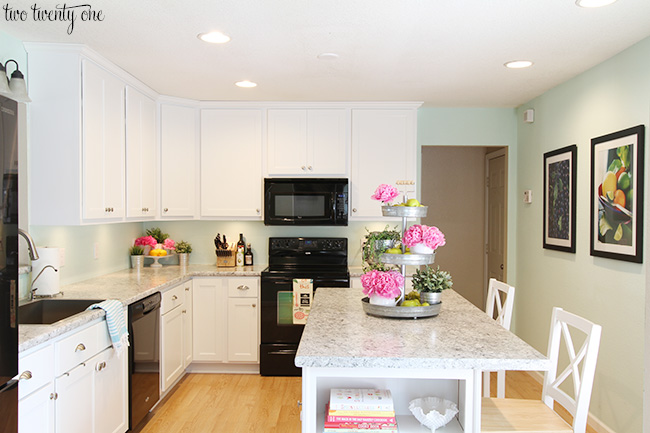 Ahh, it's like when you look at a photo taken of yourself at age 13 and then a photo when you're 20.
And for a full recap on our kitchen progress, see this post.
Want to know something specific about our kitchen like the wall color or where I got a certain item? Get all the details here!
Check out all of our kitchen projects here!