Kitchen Countertop Options
We haven't done anything to our kitchen since adding the under cabinet lighting, replacing all of the outdated almond-colored outlets and switches, and having the cabinets refaced last fall. But we've finally saved up enough to get new kitchen countertops. (We don't believe in spending money we don't have.)
Another reason why we want to knock the countertops out before the nugget arrives is so we can install a new, single basin sink which will be a lot easier for bathing him. Plus, we need a new sink because our current one is stained and gross looking.
So today I'm sharing 3 countertop options with you guys to get your opinions.
We're doing laminate countertops. I've said this a billion times– we don't live in a granite countertop house. It would be financially stupid for us to spend money on granite or another stone for this house. Unless you guys want to start a GoFundMe account to pay for granite countertops for us, but I'm sure your money could be used for much better causes.
Since we decided on laminate, the three options you'll see below are all laminate. But laminate has come a long way, people.
Here's how the kitchen looks right now with our plain Jane laminate countertops.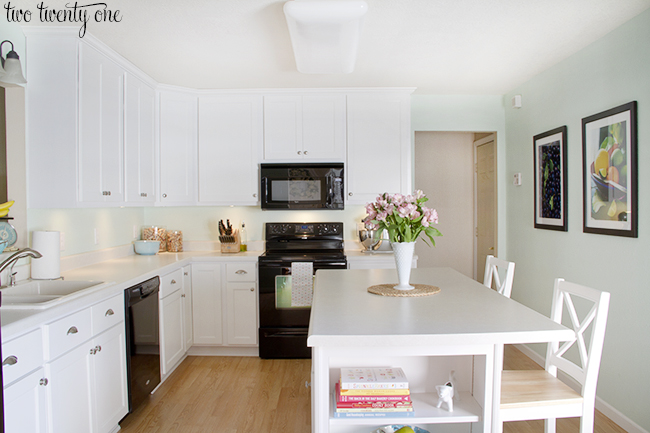 My awesome friend, Erin, did the kitchen mock-ups for me. I'm handy with Photoshop, but not a pro like her.
I had Erin add the white subway tile backsplash and change the sink to stainless steel because that's our ultimate plan. We also intend to remove the world's ugliest florescent light and add recessed lighting and pendant lights, but I didn't have her work the lighting into the mockups because I haven't decided on the light fixtures yet. Baby steps.
FYI, we aren't changing the appliances.
Option #1
Wilsonart Italian White Di Pesco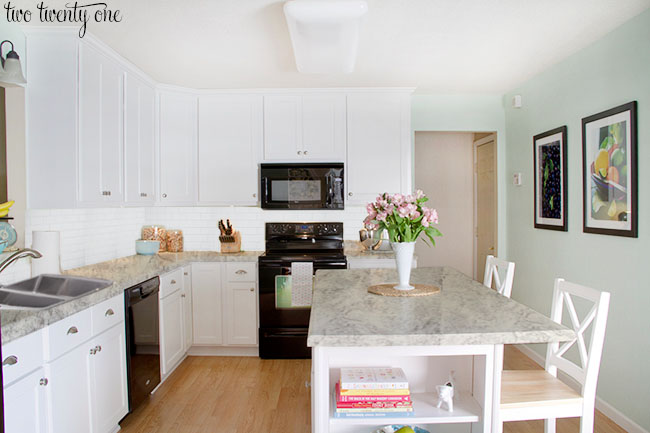 Option #2
Wilsonart Calcutta Marble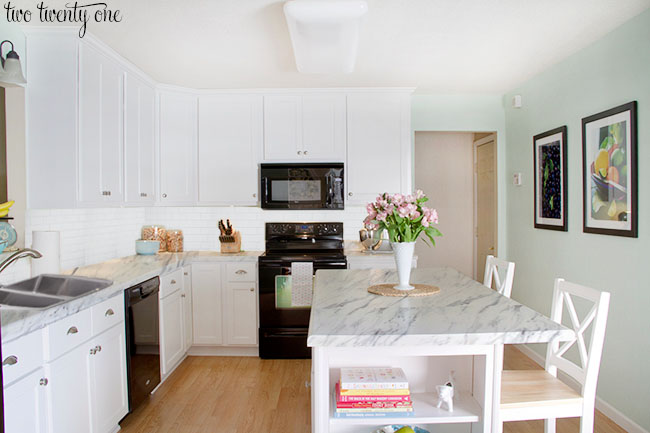 Option #3
Wilsonart Typhoon Ice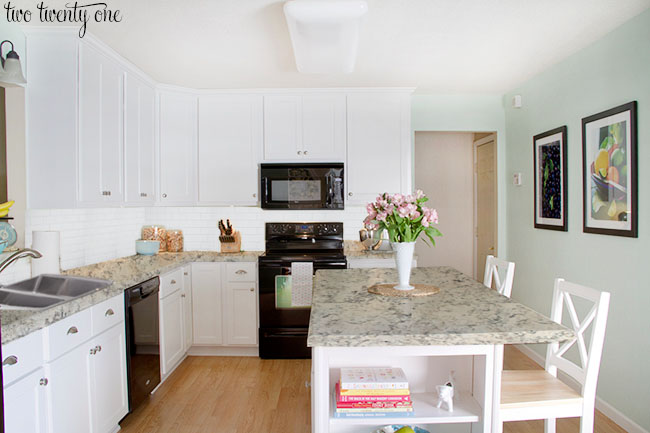 We'll most likely do a full bullnose or flat polish edge on the countertops, which makes them easier to clean and makes the laminate appear more stone-like.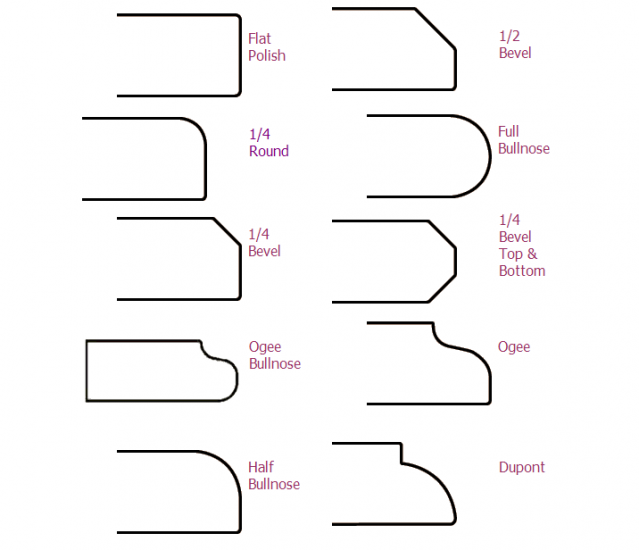 source
Cast your vote below!
Oh, and you can't select "other" and not leave a recommendation– that's just mean.
[polldaddy poll="8160423″]
UPDATE: Want to know what countertop we went with? Hint: it wasn't any of these options. Find out HERE!