Mint Condition – Kitchen Wall Color Update
Thanks for all your nice comments about our former green kitchen. I thought all of you were going to be like, "Are you color blind?! It looks like you threw Gak all over your kitchen walls!" But then I remembered that 99.9% of you are nice people.
I must also tell you that my mom called me on Monday and was all, "What color did you paint your kitchen?" And I was all, "Hello to you, too, mom." Then I went on to tell her that she'd just have to wait until I post about it. That's right, friends, I show no favoritism. Even to the woman who birthed me sans epidural. Hardcore blogger here.
You want to see the kitchen, don't you?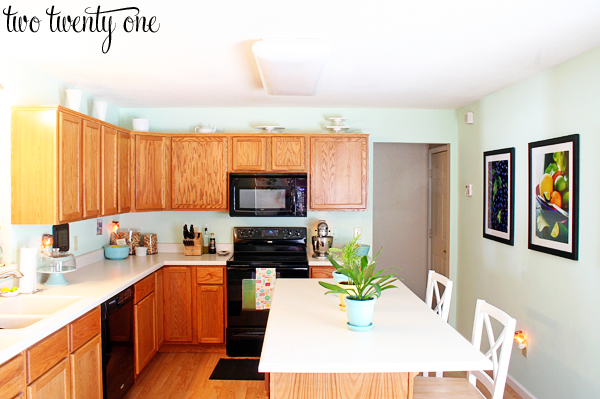 How did I decide on this color? Well, I was minding my own business a couple months ago when the color came to me. Mint. It seemed like the perfect color for our kitchen. I love the color, and I love mints (mmm, Andes mints) so, basically, it was mint to be. Hah! I crack myself up.
I kept the color in my head and picked up some color swatches here and there. But when Sherwin Williams had their recent 40% off sale I took it as a sign. On the last day of the sale I bought two samples, went home, tried out one, knew it was the one, and went back to the store to buy a gallon. I went with the color Mint Condition.

While Brad was at work the following Friday, I surprised him by painting the kitchen. I believe his words were "holy cow" when we came through the door. It was a good "holy cow" though. Then he took me out to dinner. Good husband.

I think the kitchen is going to look amazing when

we

 I paint the cabinets white. Now I just have to motivate myself to get going on that project.
Here's some side by side before and after photos for your viewing pleasure.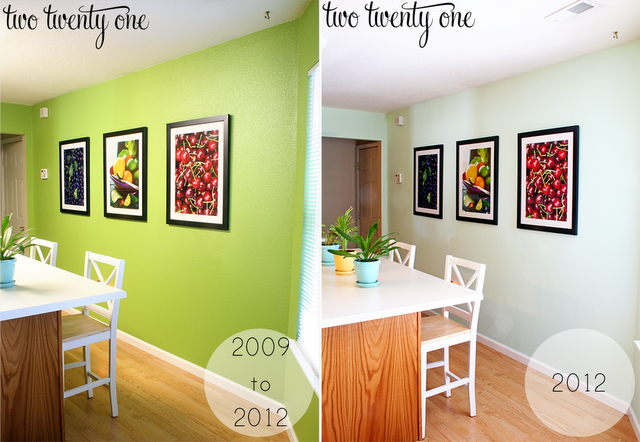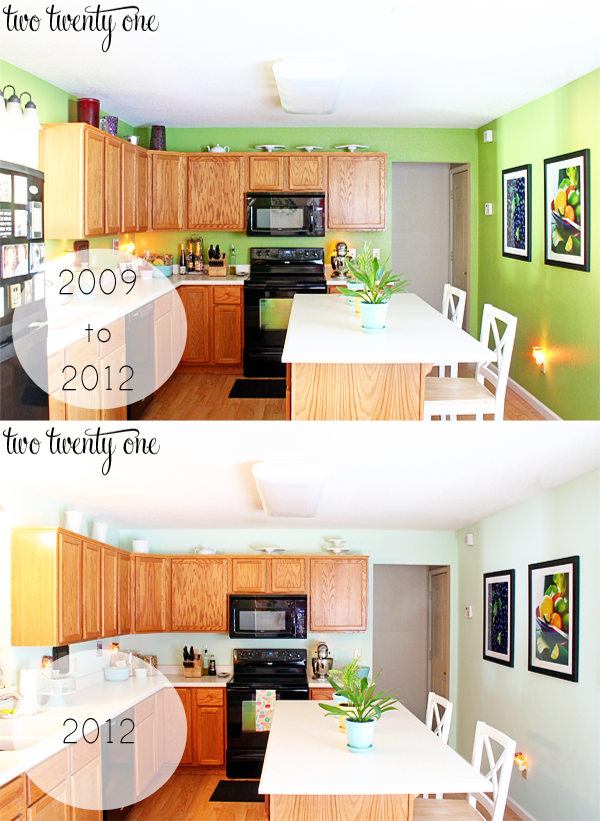 What do you think about the new kitchen color?
Is it what you were expecting?
Are you a hardcore no-mom-I'm-not-spilling-the-beans blogger too?