We're Debt Free! $125,000 Gone!
 If you've been around here for a while you've probably caught me mentioning here and there how we've been working toward this goal for the past three years.
Well, holy smokes– we finally did it.
Last month we paid off Brad's final student loan, making us DEBT FREE!
(with the exception of our mortgage)
No more student loans.
No more credit cards.
No more car loans.
 The majority of the $125,000 was Brad's undergrad and graduate student loans.
$100,472.54 to be exact. Student loans are a sonuva, you guys.
It was actually pretty anti-climatic when the last payment was made. It was a Friday. Brad came home from work, we exchanged high fives, we hugged and kissed (I mean, we are married and love each other), and then we went out to dinner as a family of three to celebrate. I did joke that we should drive over to the Sallie Mae/Navient building and flip it the bird, but we resisted that temptation.

And let me stop and say that I'm not divulging this personal detail of our lives to be boastful or to make anyone feel ashamed of their financial situation. I'm sharing this because I know there are so many people like us who are weighed down and struggling with the burden of student loan debt. We were inspired by seeing others pay off their debts, so I want to motivate others by sharing how we paid off all of this debt.
Here's the details of how we paid everything off. But I wanted to take the time to give some shout outs today because we couldn't have done this without the support of a lot people.
First, I want to thank YOU for being a reader and supporting me. For reading and commenting on my blog posts. For liking, commenting on, and sharing my social media posts. For telling your friends and family about the blog. For pinning my projects and recipes. For using my affiliate links to purchase things for you and your family. I know some of you have been around for over 6 years, and you don't know how much it means to me when you tell me you've stuck around that long. But you know I appreciate all of you– whether you've been around for 6 years or 6 days. This job of mine is a dream come true, and I wouldn't have it without you. So thank you from the bottom of my heart.
I want to thank Brad for supporting me and being my biggest cheerleader. For doing the dishes and the laundry so I could focus on meeting a deadline or editing photos. For being understanding when I'd be up working until 2AM. For waiting to eat his food so I could take photos first. For helping me build, hang, and assemble stuff. For going over my contracts because 7 pages of legal jargon isn't the most exciting read. For holding down the fort while I jet off to a conference or business event for a couple days. And for waiting a day (and staying off social media to keep from seeing spoilers) to watch The Walking Dead because I procrastinated and needed to work late on a Sunday night.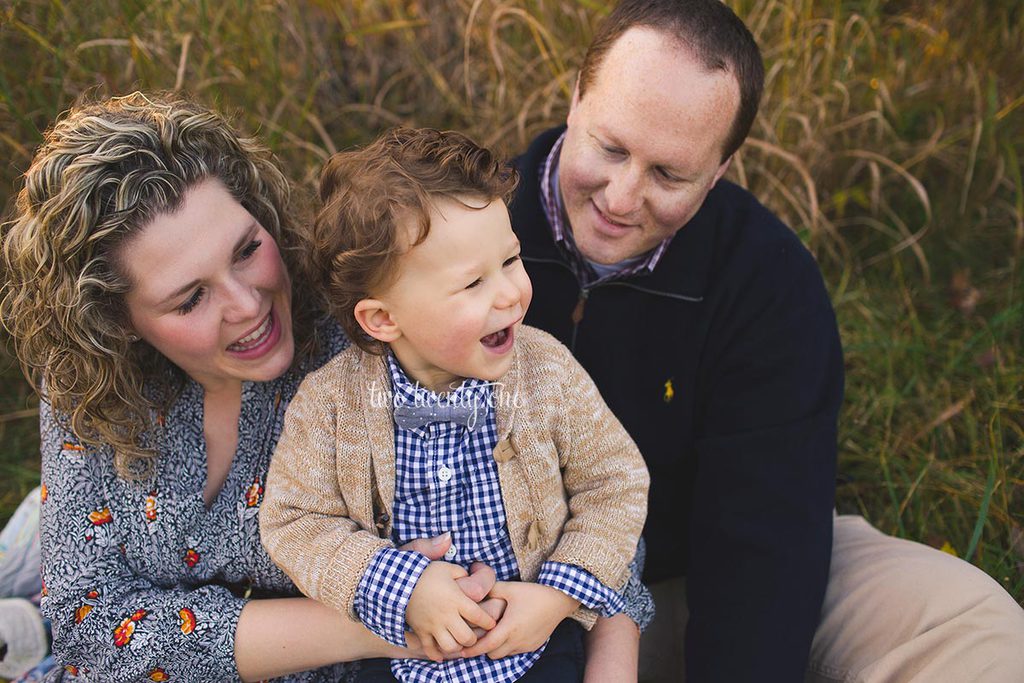 Thank you to our friends and family for their support. Thanks to our parents for slipping us money back when we were super broke. We also know we can always count on either sets of our parents to put their lives on hold and drive the 3 hours here in order to watch Owen during the day while Brad is at work and I'm out of town. Thank you to our friends for being understanding when we've had to pass up trips and vacations because we were working toward this goal.
I also want to thank all of my blog friends and other friends I've met through blogging. I've met so many wonderful, supportive people over the past 6 years. Some I consider to be my closest friends. The blogging community is filled with amazing people who are always willing to offer advice, help, and encouragement.
Lastly, I want to thank AdThrive, my ad management service. I obviously run ads on my site because without them, I'd be spending all this time and money on a website and not generating any income for my family. AdThrive, was started by friend, Kelly (you may recognize her blog), and her husband, Andy. They're the nicest people, and I have so much admiration for them for building their business, which has bloggers' interest in mind, from the ground up in the past 4 years.
Okay, that's it for my thanks. My apologies if it bored you, but we seriously couldn't have done this without everyone I mentioned.
I'd like to end with this song by Dee-1. 
Peace out, Sallie Mae.