Today is my 30th birthday. I don't know why some people spazz out when they turn 30. I mean, they know it's coming. It's not like it's a surprise when you turn 30. So I'm totally cool with saying "peace out" to my twenties. Mostly.
Since it's my birthday and I can do what I want, I thought I'd share 30 random things about me. I'll try to include photos because I know reading isn't nearly as fun without pictures.
1. My first name was inspired by Jane Fonda's character in the movie "On Golden Pond".
2. I broke my right leg on the last day of first grade. My grandma told me not to go ride my bike because it had rained, and the sidewalks were slick. I didn't listen.
3. I rarely drink pop, but when I have a craving, I grab a Diet Coke or Diet Dr. Pepper.
4. One of my top ten lifetime moments was attending an Oprah taping during her last season with my best friend. Jennifer Aniston and Adam Sandler were her guests. I almost touched Adam Sandler's hand as he left the stage. The whole experience was awesome. You can read more about it here.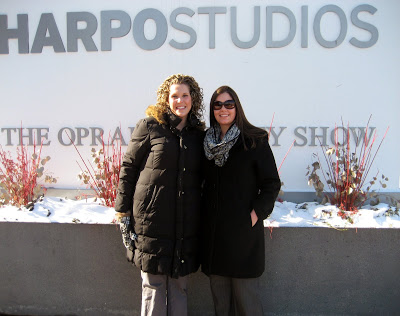 5. I'm terrible about going through my mail. Ask Brad.
6. When I was in college I had a hard time declaring my major because I had no idea what I wanted to be when I grew up. Seriously, how are 18/19 year olds supposed to know what career path they want to take? I ended up majoring in elementary education. I taught for 3 years before retiring.
7. I played clarinet from grades 5 to 10. I wasn't that great. I think the furthest I got was third chair.
8. I don't like whipped cream frosting. It's gross. Team buttercream all the way.
9. My favorite TV shows are Downton Abbey, The Mindy Project, Justified, Orange Is The New Black, Ellen, The Walking Dead, and Game of Thrones.
10. I love sleeping in a cold room under a fluffy down comforter.
11. Peonies are my favorite flower. Big surprise if you're a frequent reader.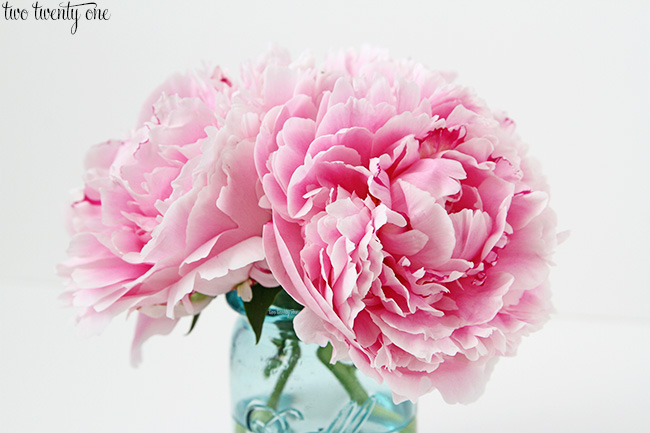 12. Whenever "The Help" is on TV I have to watch it. Same goes with "The Shawshank Redemption."
13. I loathe putting clean laundry away. Which is why there's usually a giant pile of clean clothes on the chair in our bedroom.
14. My go to mixed drink is a whisky and diet.
15. I did 10 years of cake decorating in 4H. Two of my cakes won top honors at the Indiana State Fair.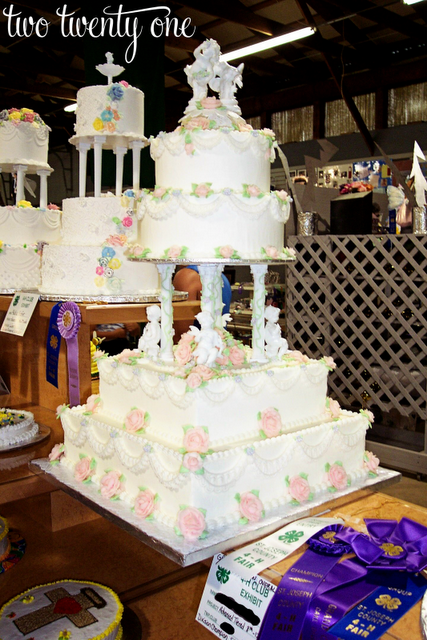 16. I don't like having my fingernails painted. It makes them feel too heavy. Weird, I know.
17. My current favorite Indianapolis restaurant is Bru Burger on Mass Ave. Their BBQ chicken nachos, Provençal burger, onion rings, and house made ketchup are delicious.
18. I've traveled to Canada, Mexico, Ireland, Northern Ireland, England, Italy, France, and some islands in the Caribbean (St. Martin, St. Thomas, Bahamas).
19. I lived and student taught in Ireland for 10 weeks my senior year of college. You can read more about that here, like how I fed my students PBJs because they'd never eaten them before.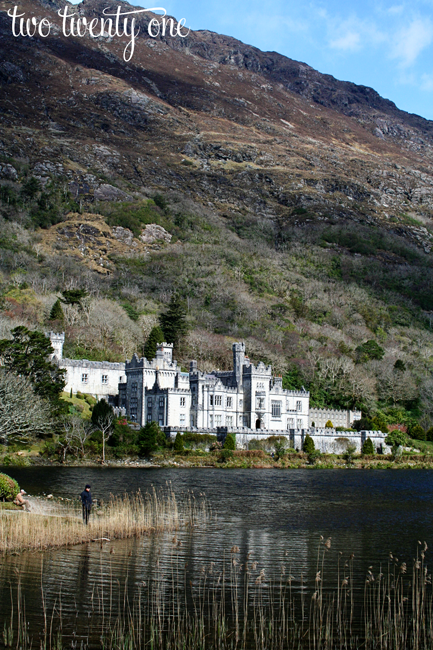 20. The last podcast I listened to was Serial. You should listen to it if you haven't already.
21. I don't really like reading books because I feel like I'm wasting time, so instead I'll waste time by watching Real Housewives shows on Bravo. Yes, my logic is skewed. I did read Gone Girl last year though.
22. I counteract the dumb reality shows by watching the Smithsonian Channel. Million Dollar American Princesses is my current favorite miniseries.
23. I don't like recreational activities that involve putting projectiles under my feet– skiing, ice skating, roller skating. Hard pass.
24. When I'm bored, I'll get on Zillow and look at houses.
25. My favorite Craigslist purchase of all time has to be my card catalog.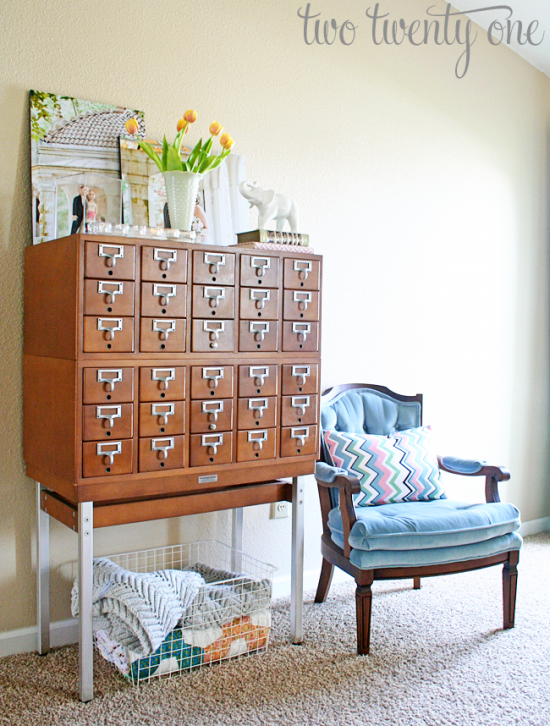 26. I've used eye wrinkle cream for the past couple years. This is probably why I'm okay with turning thirty– because I look like I'm 26.
27. Some US cities on my must-travel-to list are: NYC, Seattle, Austin, LA, and Washington, DC.
28. I've worn the same pearl stud earrings every day for almost a decade.
29. I can find just about anything on the Internet. I'm pretty sure I was a private detective in another life.
30. This is going to come as a surprise, but my favorite thing about my 29th year was welcoming our little nugget into the world.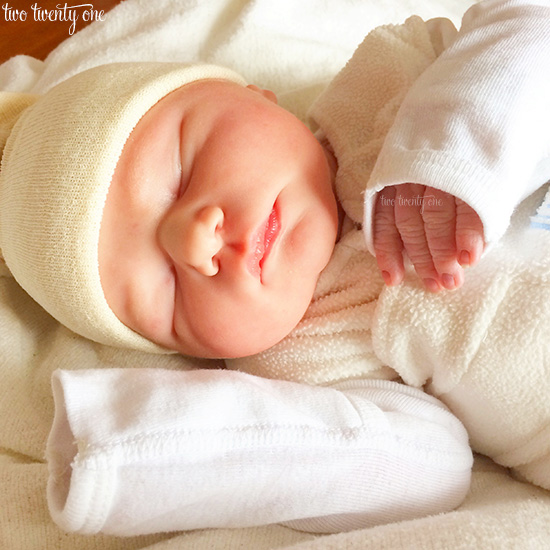 Now go have a cocktail to celebrate my birthday.