I've been doing this blogging thing for over 5 years now. And we've been in this house for over 6 years.
This post is to show how far we've come and to emphasize that making your house a home doesn't happen overnight– especially when you're living with student loan debt that is almost the same monthly payment as your mortgage. Shoot, we've been here over half a decade, and we're not done making changes to the house.
Let's start with the kitchen.
Here's what it looked like when we bought the house.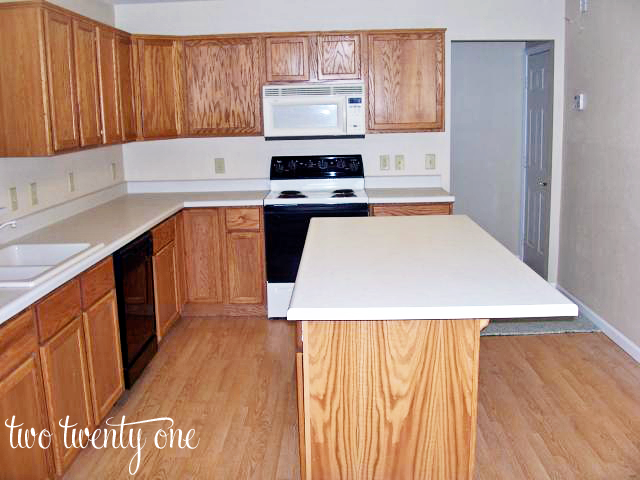 Here's what it looked like after I painted it, and we got new appliances.
Yes, I chose that wall color.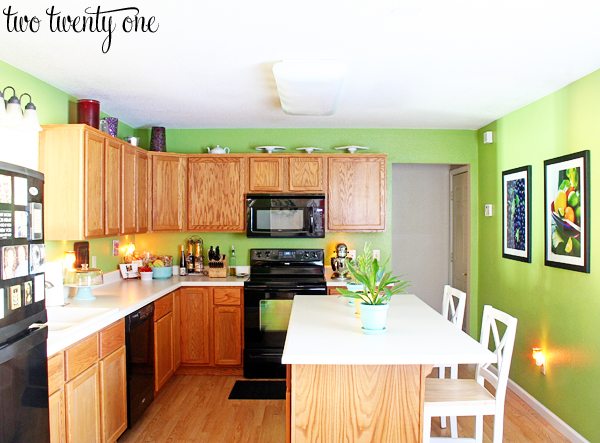 And here's what it looks like now.
We upgraded the countertops, sink, and faucet in early 2015. And hopefully we can tackle the lighting down the road. Peace out, overhead florescent light and bathroom fixture over the sink.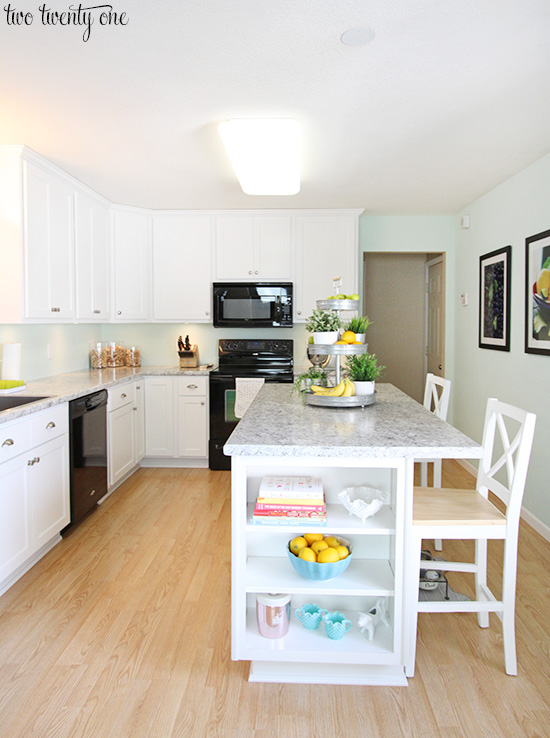 Moving along to the living room.
Here's what it looked like in December of 2009. I remember being so proud of the house, so I took photos of all the rooms and posted them on Facebook. Hah.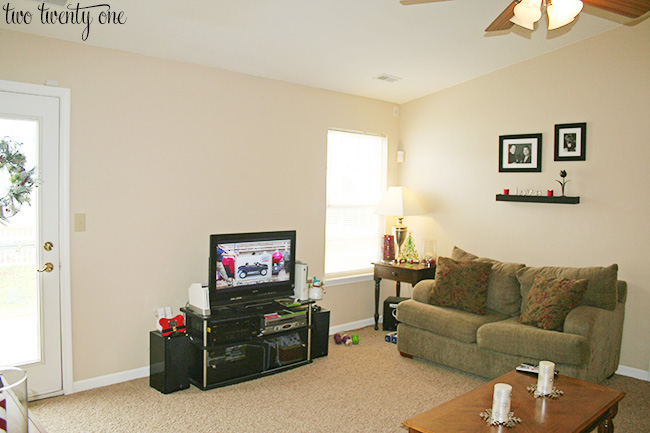 I need to take some new photos of the living room because we got different couches in 2015, which is a very long story. And I'm now realizing I don't have pulled back photos of the space.
I added more proportionate wall art.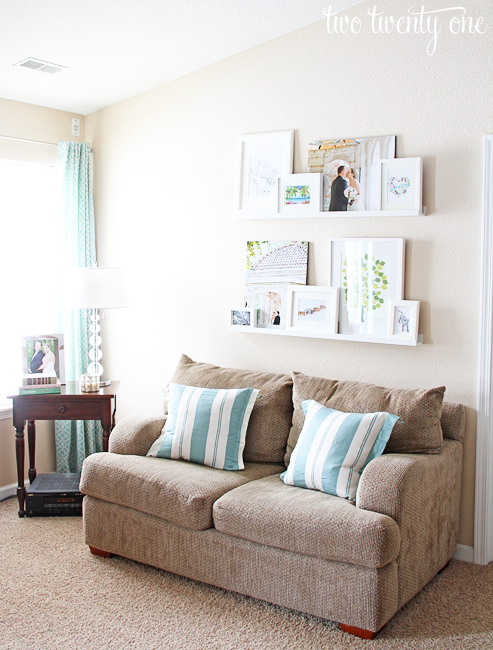 And the dresser that I turned into a custom TV stand.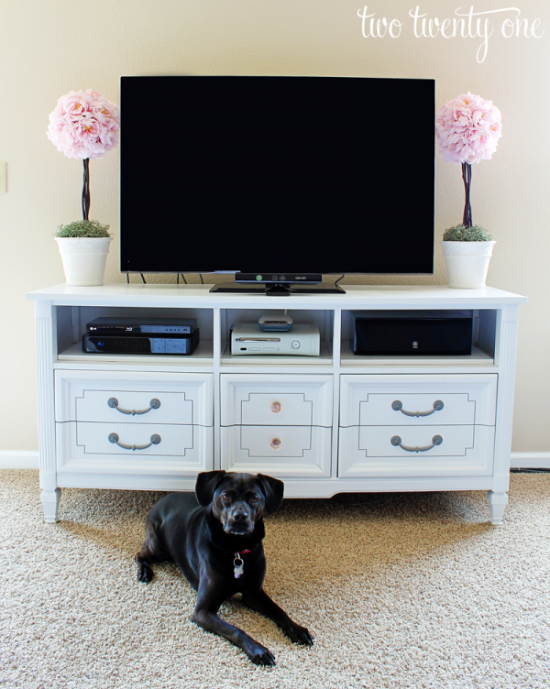 And the card catalog.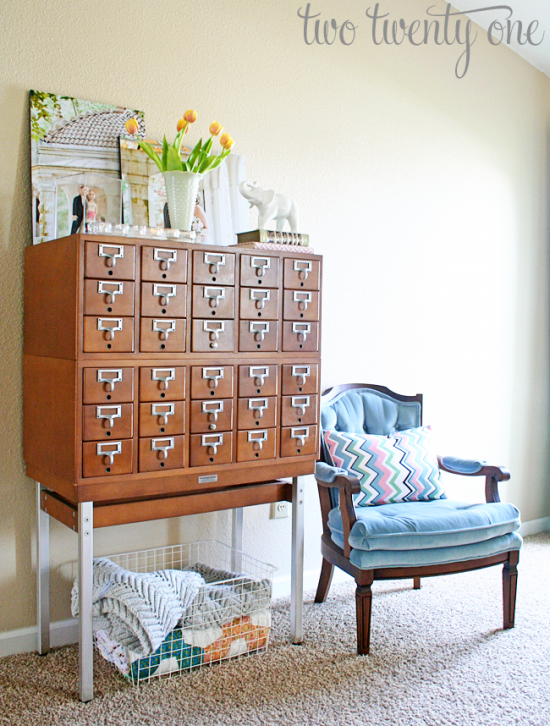 The dining room area still needs some work, but we've definitely made strides.
Then: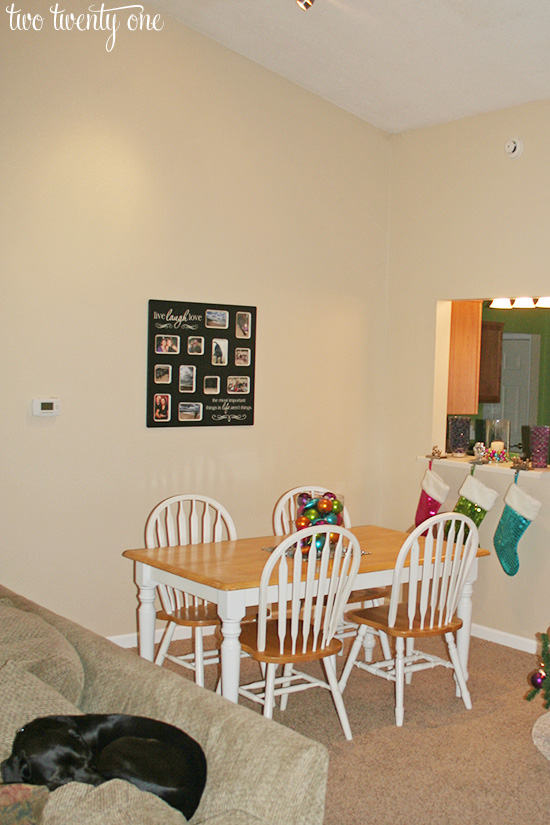 Now:
I refinished my late grandparents' buffet and moved it into the dining room. And I hung my great grandparents' mirror above the buffet.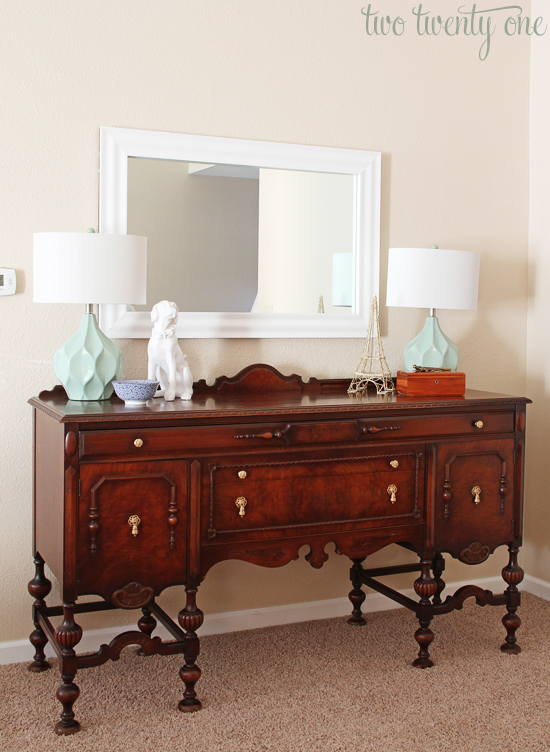 Apparently I only take photos of the dining room area when it's Christmastime.
I never blogged about the $130 dining table and chairs I painted and reupholstered because I hated painting them.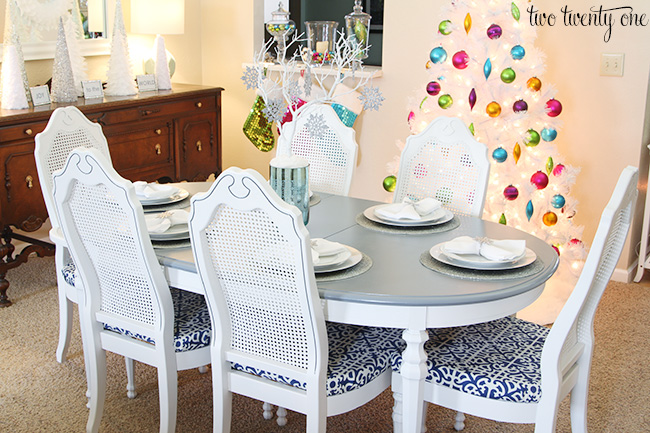 Now how about my home office? Here's what it looked like when we moved in.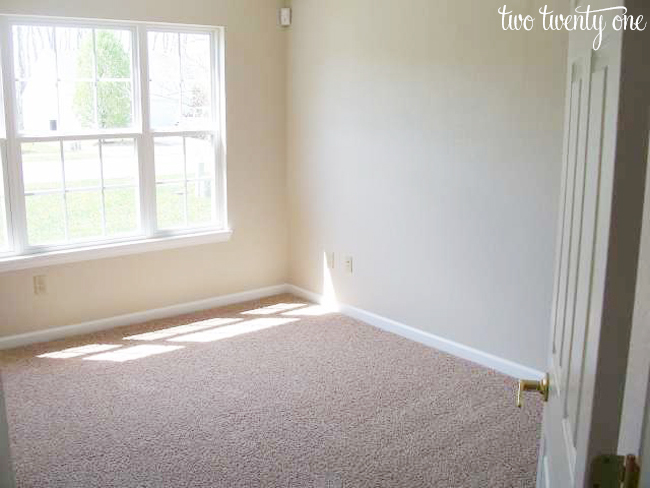 A day before we moved in, I painted it this purple color. Clearly, I went a little nuts with my paint color choices. But hey, I was excited because this was our first house.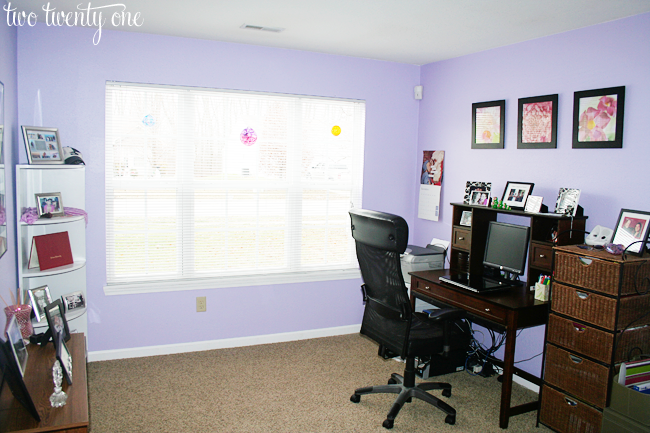 This is what it looks like now. Well, kinda. It's not nearly as tidy because Hurricane Chelsea has come through a few times in the three years it's been since I made over the room.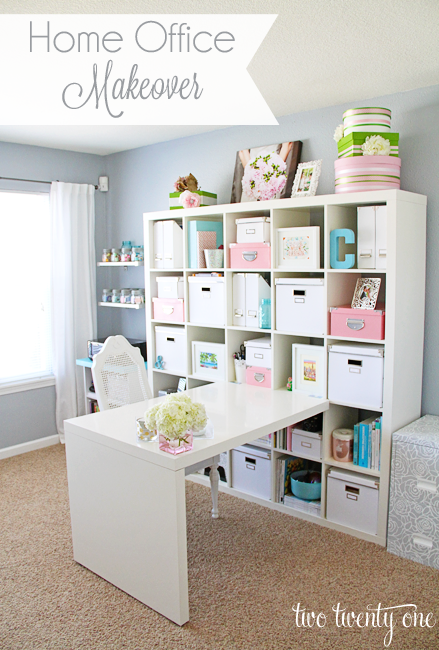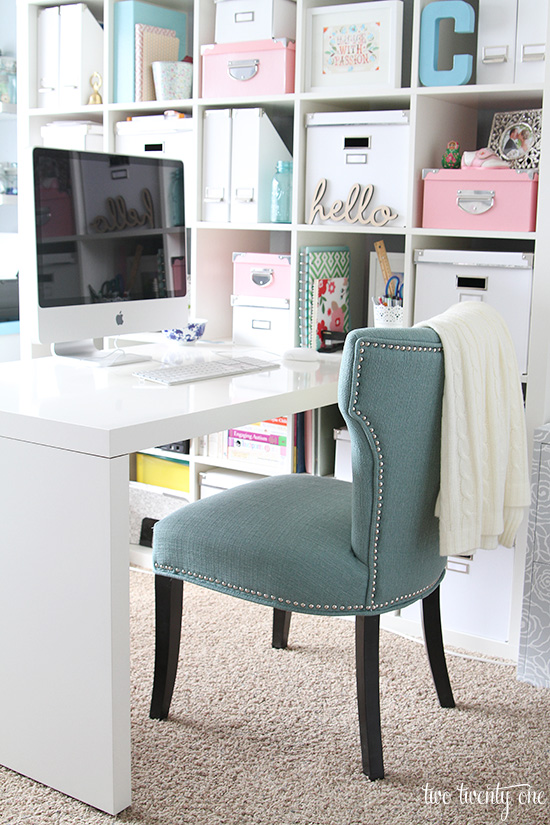 Brad's former man cave has come a long way. Now it's Owen's nursery. Sorry, Brad.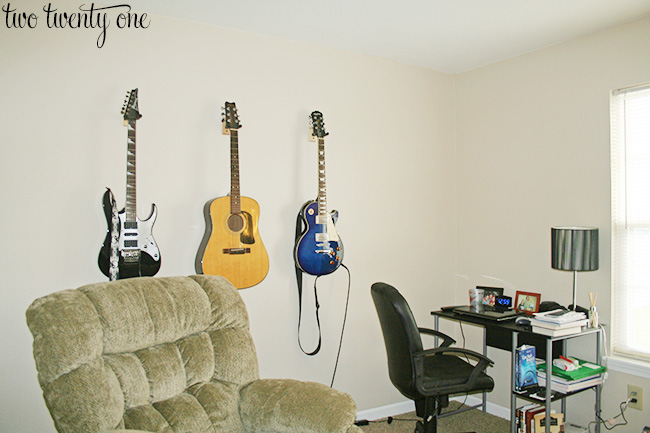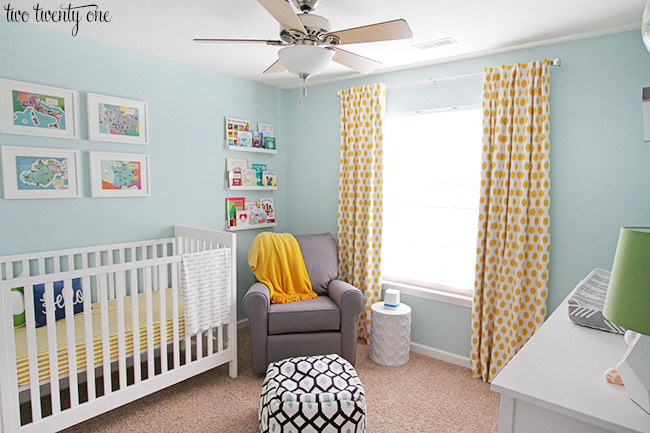 I updated our guest bedroom last spring in order to give it a more cohesive look. Plus, we had to move some Brad's stuff into the room, mainly his guitars.
Before: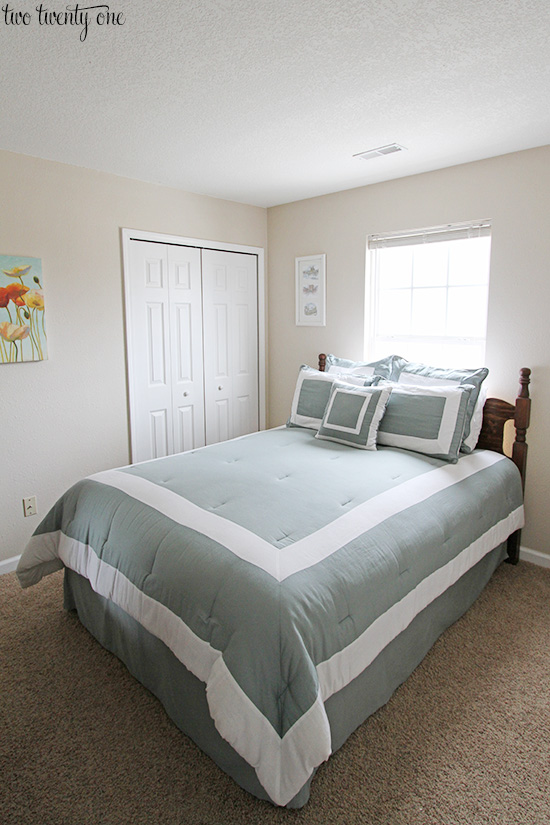 After: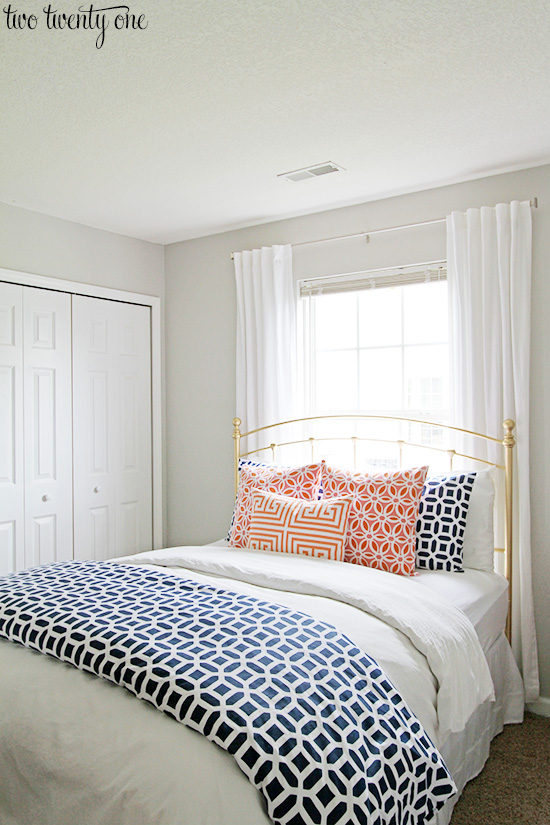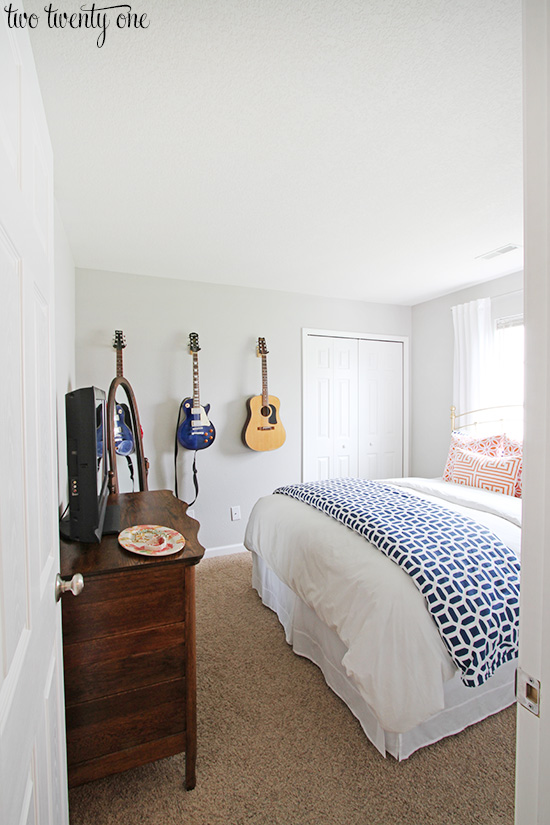 The guest bathroom hasn't really changed since I made it over in 2012. I'd like to update the vanity, mirror, and possibly the lighting one day.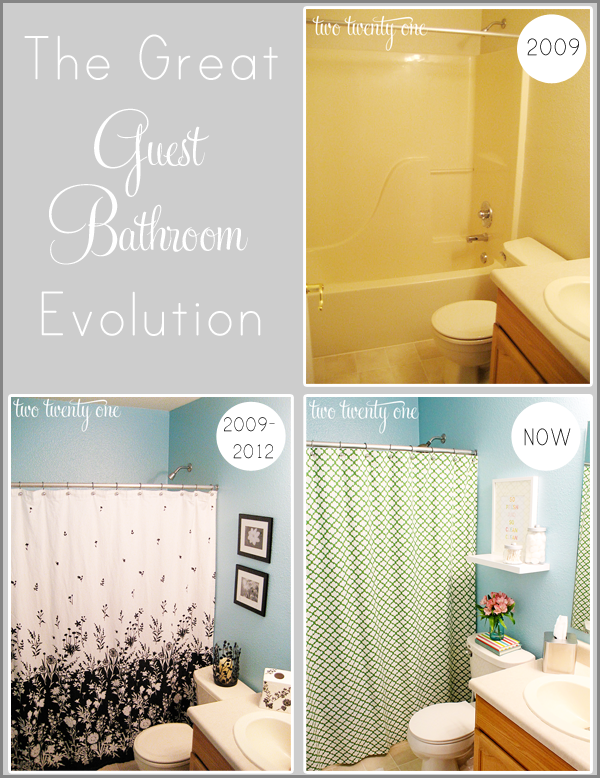 I don't think I've ever shared a photo of our master bedroom before. So here's what it looked like from 2009-2014. The bedroom furniture looks black in these photos, but it's really a dark brown, espresso color.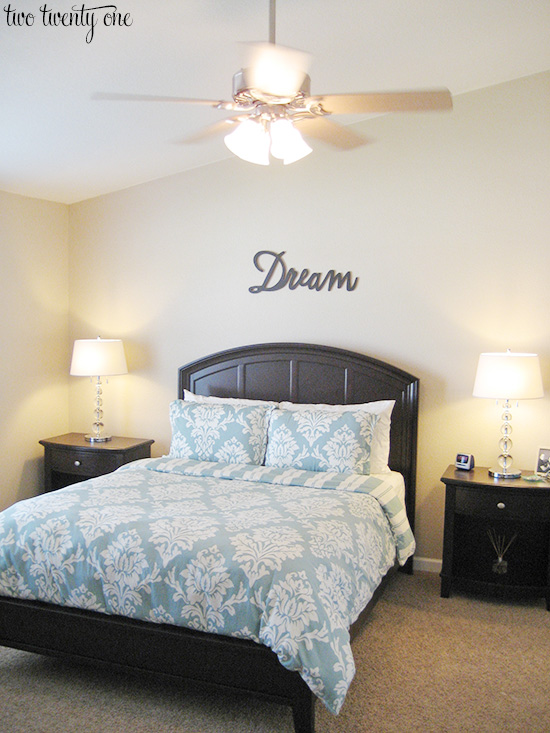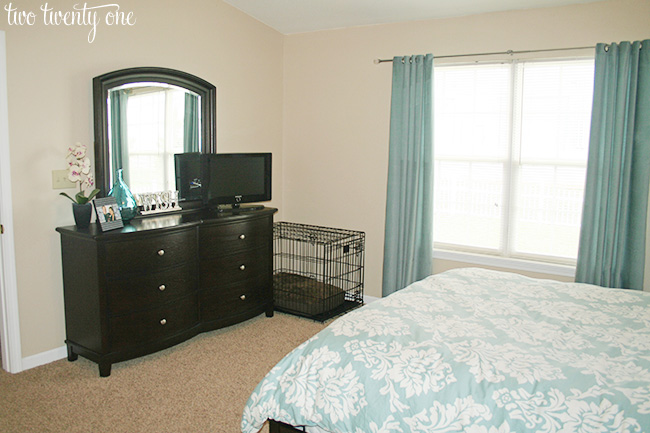 We upgraded to a king size bed in 2014 but kept the dresser and nightstands.
I painted the master bedroom in early 2016. The bedroom makeover is still a work in progress.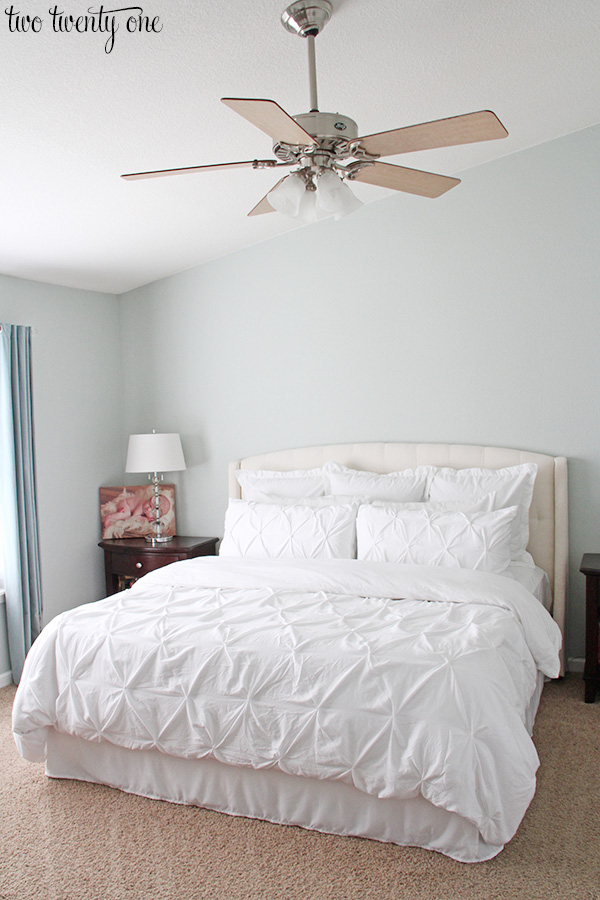 Want to see what the master bedroom looked like when the house was put on the market in 2004? It's one of my favorite photos of all time. (Keep in mind we bought the house in 2009, so the room didn't look like this when we bought the house.)
Sexy, right?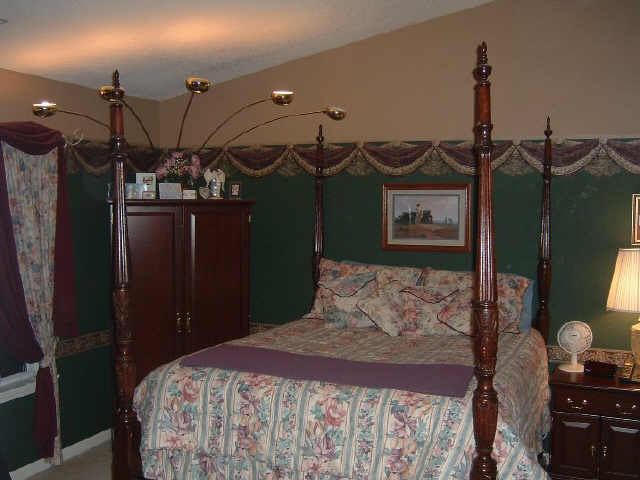 Want to see more photos of the house from when it was put on the market in 2004? Click here. It's good. Trust me.
Let's take things out back, shall we?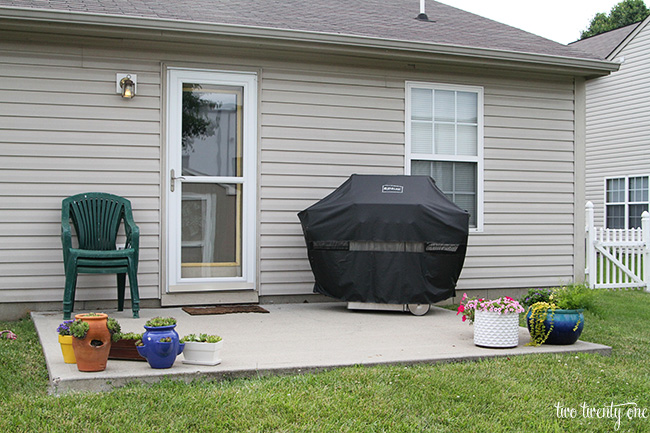 We added the patio furniture this summer, and I must say, we loved spending more time on the patio this past summer and fall.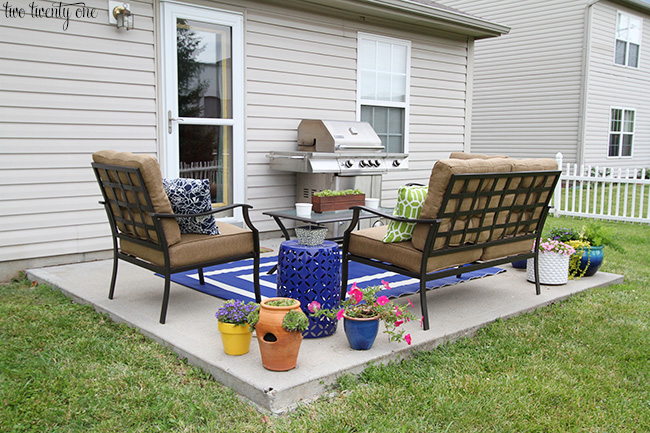 We planted a maple tree in the backyard in the fall of 2013.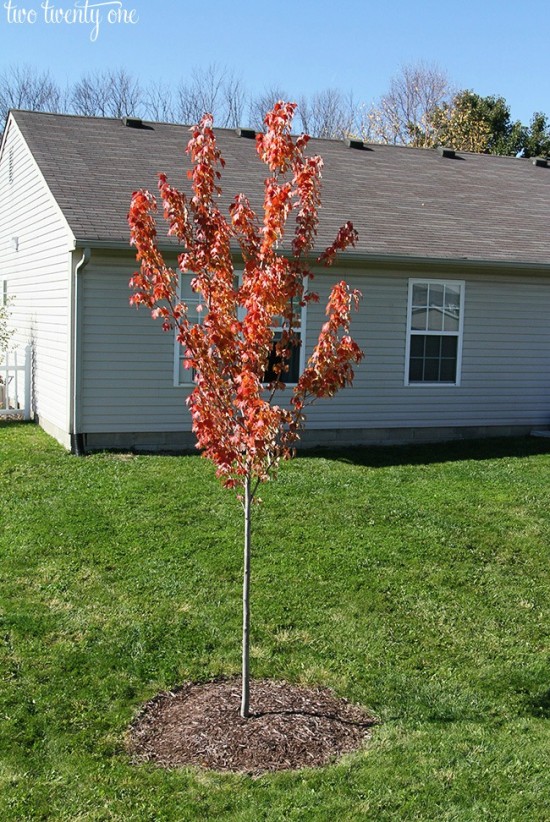 We've had our vegetable garden and DIY rain barrel for a few years.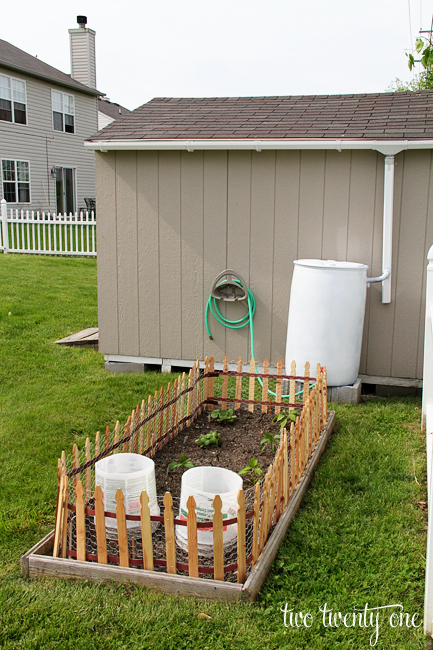 It's fun to take a look back and see how much the house has changed in six and a half years. So with that said, I'd like to reiterate, making a house your home doesn't happen overnight. Or in a year or two for that matter.